Longtime coach gone, but numbers are up at Yokota
By
Stars and Stripes
August 27, 2022
---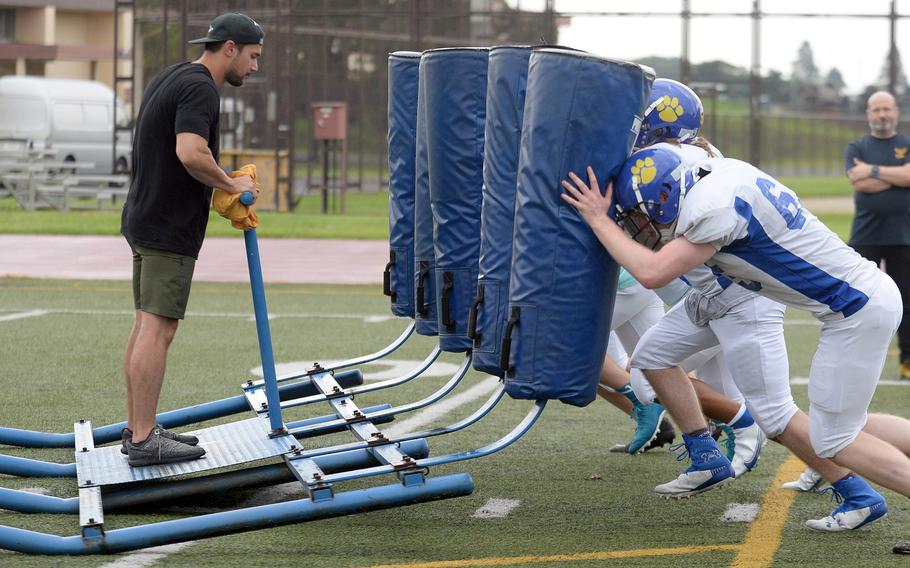 Sixth in a series of DODEA-Pacific high school football previews.
YOKOTA AIR BASE, Japan – It can be tough for a player to get used to three coaches and three systems during his high school football career. But Dylan Tomas says the three coaches that he's had have given him tools to become the quarterback he is today.
"Having three great coaches is a blessing," the Yokota senior said of Jeremy Sanders, his coach as a freshman at Robert D. Edgren; Tim Pujol, who just stepped down after 23 years as Yokota coach; and Michael Woodworth, who with Rudy Oliveira succeed Pujol this season.
"Coach Sanders taught me fundamentals. Coach Pujol was one of the greatest coaches ever in DODEA," Tomas said.
Of Woodworth, who's handling Yokota's offense and was Pujol's longtime assistant, "knowing how he's like makes me feel comfortable coming into the season." Oliveira is coaching the Panthers' defense and he and Woodworth are the de facto head coaches.
Coming off a 3-6 2021 season, Yokota enters the 2022 campaign as flush in players, size, speed and experience as it's had since 2016, Woodworth said – 46 players are out, including 11 seniors and 12 starters from last year.
That's a huge boost from a program that didn't have a junior varsity for five years, but can field one now. And while the Panthers plan to stay with the veer-power-option offense that has been their staple, Tomas said that Woodworth plans to add some new wrinkles.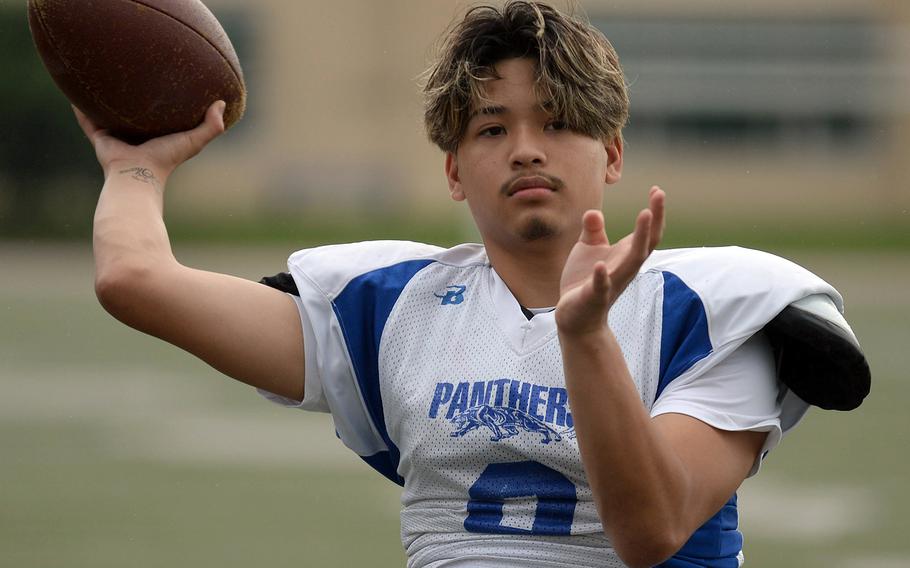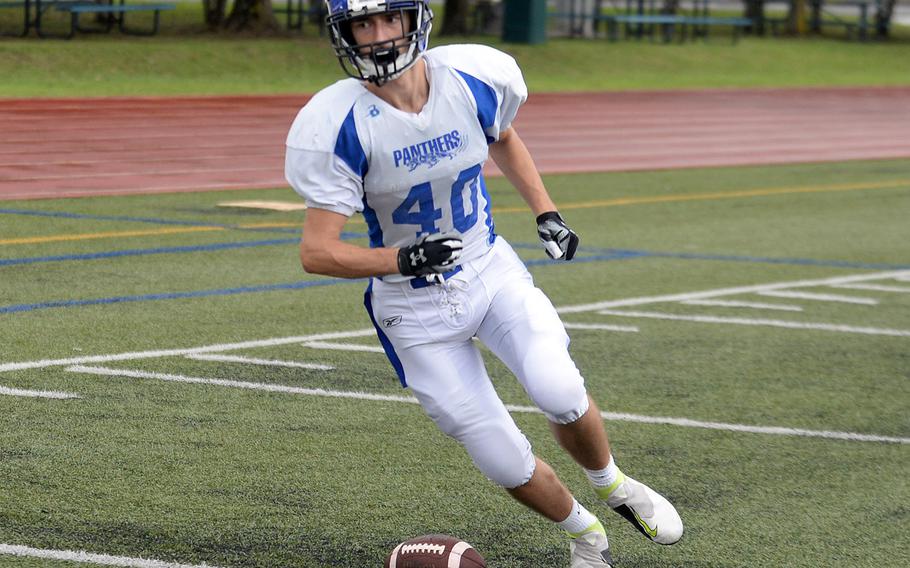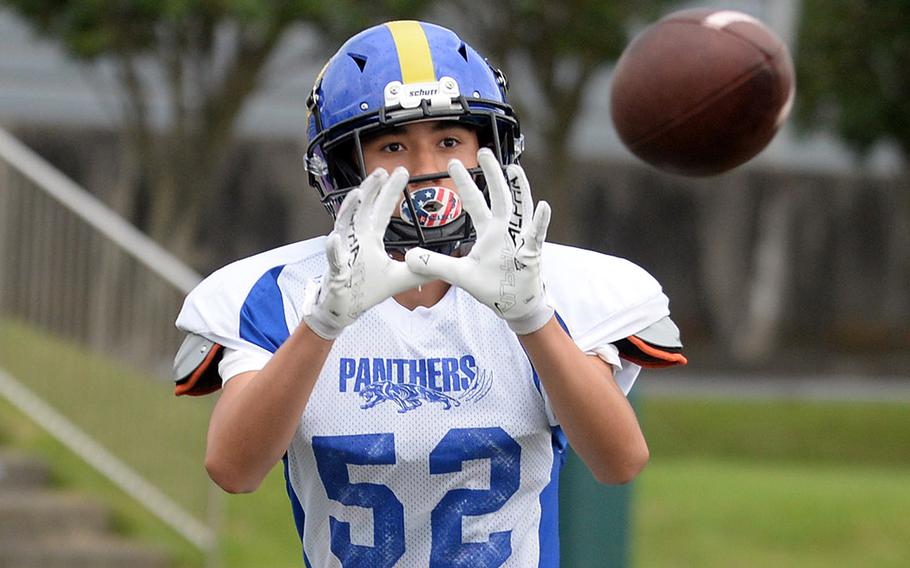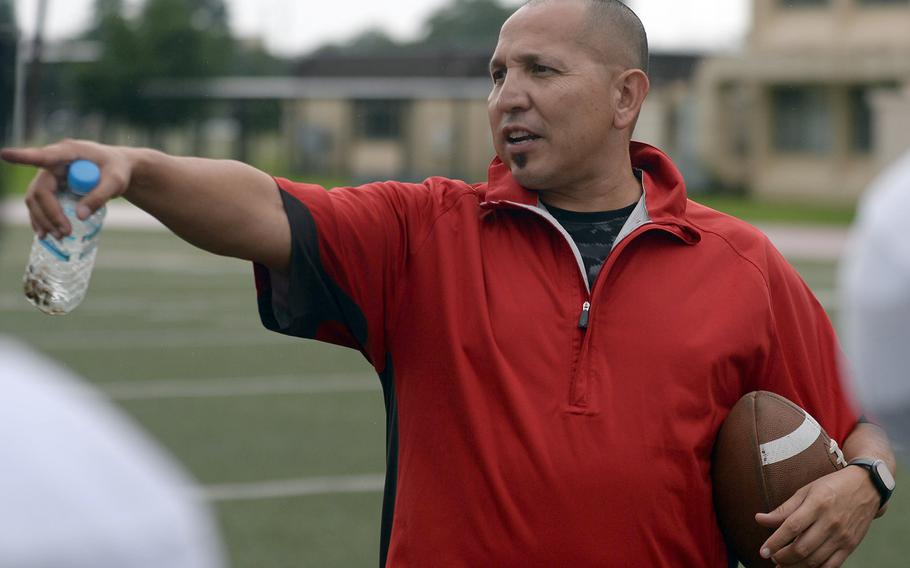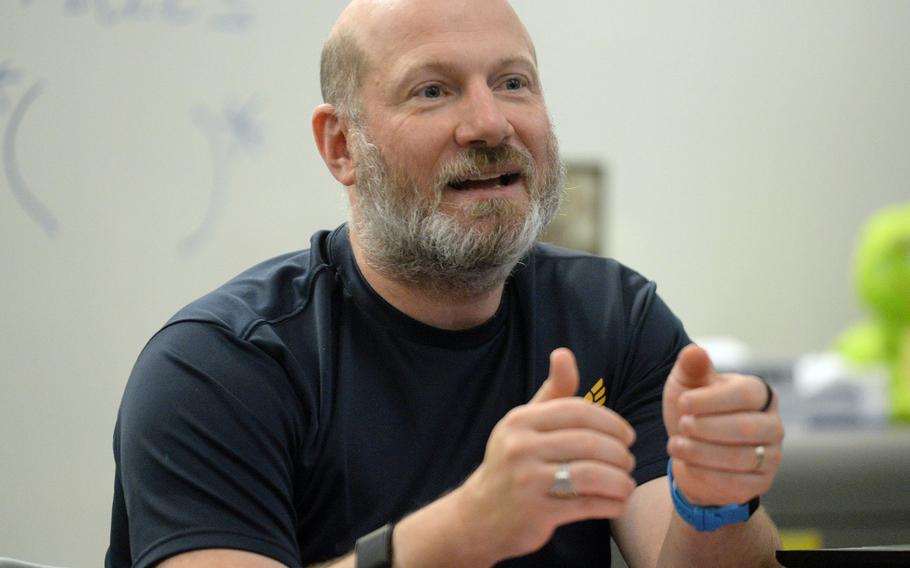 "Same playing style, same plays, but we're trying to perfect everything and add new stuff" according to Woodworth's wishes, Tomas said. "We're getting more physical, more fast-paced, running more, constantly moving; and that's what I like about Coach Woody."
Tomas will hand off to a new face to football but not a new face to Yokota. Tate Rannow, who came in second in 17:55 in the Far East virtual Division II cross country meet, has traded running shoes for a running back's cleats.
"It seemed like more of a chance to have fun," Rannow said. "More of my friends are here and the contact will help me with wrestling."
Woodworth said he's confident in the roster, from the top stars to the backups. "We have a lot of weapons in all the right places," he said. "We have size and experience in the line. We have backups at all the positions. Next man up. And there's a lot of heart in these players."
It might seem like a tough chore to replace a coach who is a legend from a DODEA-Pacific standpoint, but Woodworth said he and Oliveira are planning to write their own narrative. "We rate our chances pretty good," Woodworth said.
Yokota's season begins Sept. 2 at Tomas' old home, Edgren.
Yokota Panthers
2021 season record — 3-6 overall.
Head coaches — Michael Woodworth and Rudy Oliveira, first season. Replacing Tim Pujol, 23 total seasons, overall record 149-54, 15 DODEA-Japan titles, two Far East Division I titles.
Returning players — 20.
Returning starters — 12.
Key performers — Dylan Tomas, Sr., QB; Noah Cruz, Sr., NG-C; Damian Abrams, Sr., TE; DeShawn Bryant, Sr., WR-CB; Senna Solbert, Sr., PK-P; Tate Rannow, Sr., RB (moves over from cross country); Braedan Pratt, Sr., DE; Michael Woodworth, Sr., DT-G; Braedan Raybon, Jr., LB; Michael Kasten, Sr., WR-OLB; Royce Canta, Jr., slot back; Lucas Smith, Jr., DT.
Strengths — 46 players out, the most the Panthers have had in six seasons, including 11 seniors. Plenty of experience, size and quickness. Rannow brings his track speed to the backfield.
Drawbacks — First time the team begins a season without Pujol at the helm since 1998. New coaching staff, new system.
---
---
---
---