Experienced Zama looking for better luck on field
By
Stars and Stripes
August 26, 2022
---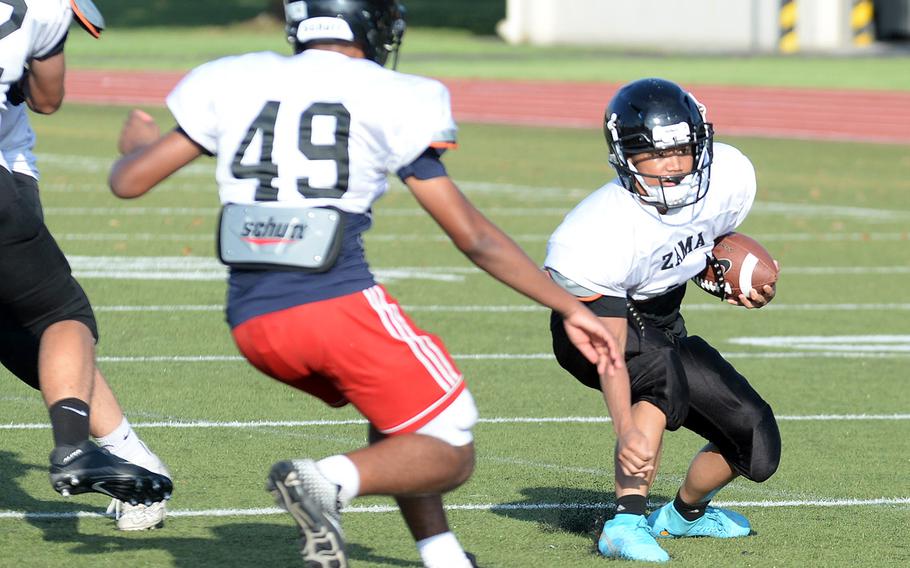 Fifth in a series of DODEA-Pacific high school football previews.
CAMP ZAMA, Japan – A few inches short of a first down here. A pass in and out of a receivers' hands there. A missed block here. An untimely penalty there.
That was the story of a 2021 Zama football team that could have just as easily gone 5-3 instead of 3-5, coach Scott Bolin said.
"We were .500," 3-3 against Japan Division II teams a season ago, "but we could have been at the top of that chain" had the Trojans benefitted from a few breaks that didn't go their way, Bolin said.
But a vast number of players from that team have returned, nine of them starters, and Bolin says they're a year older, a year wiser and "a year hungrier to increase the successes we had last year, and we have some move-ins who want to be a part."
Zama beat Robert D. Edgren both times and pulled out a last-second 20-14 win Oct. 29 at Yokota. They came up just short against Matthew C. Perry, losing 31-26 at home on Oct. 8, after falling at Perry 42-28 on Sept. 4.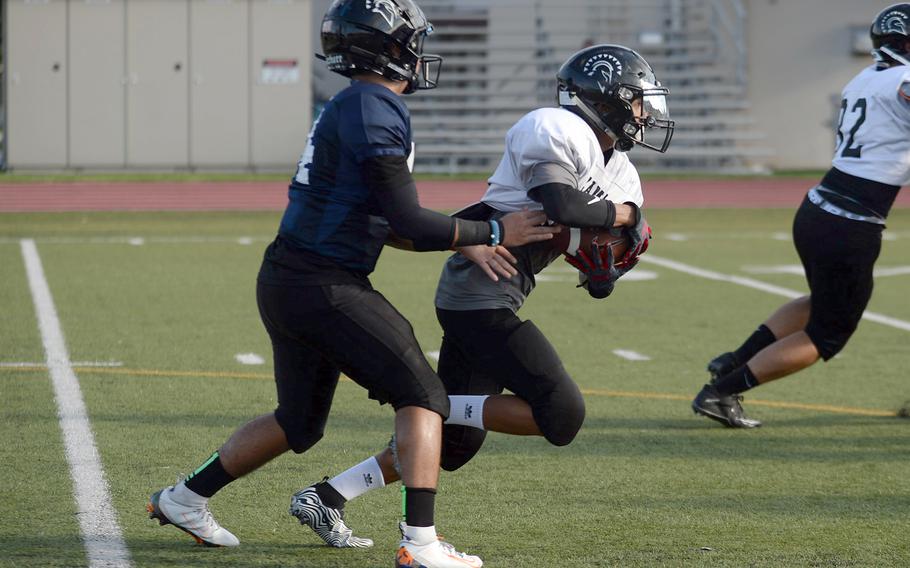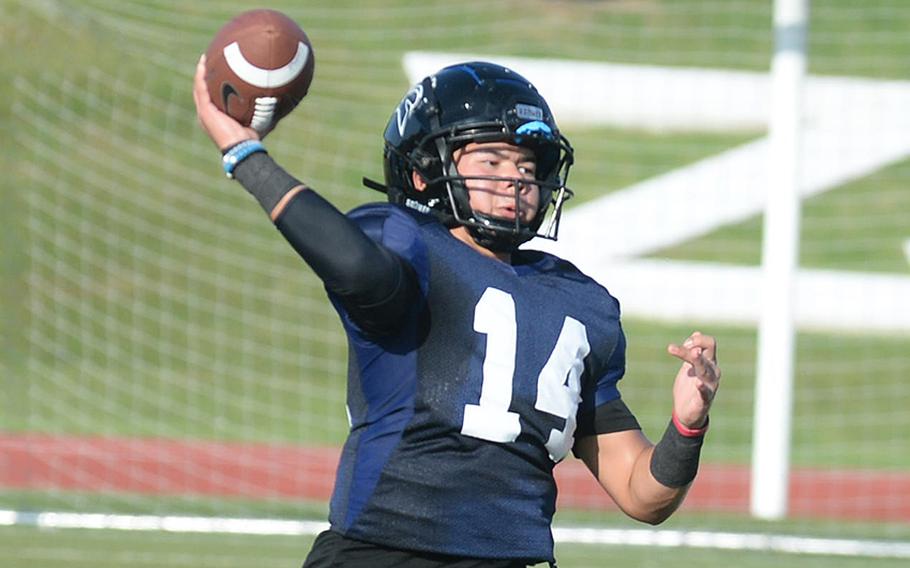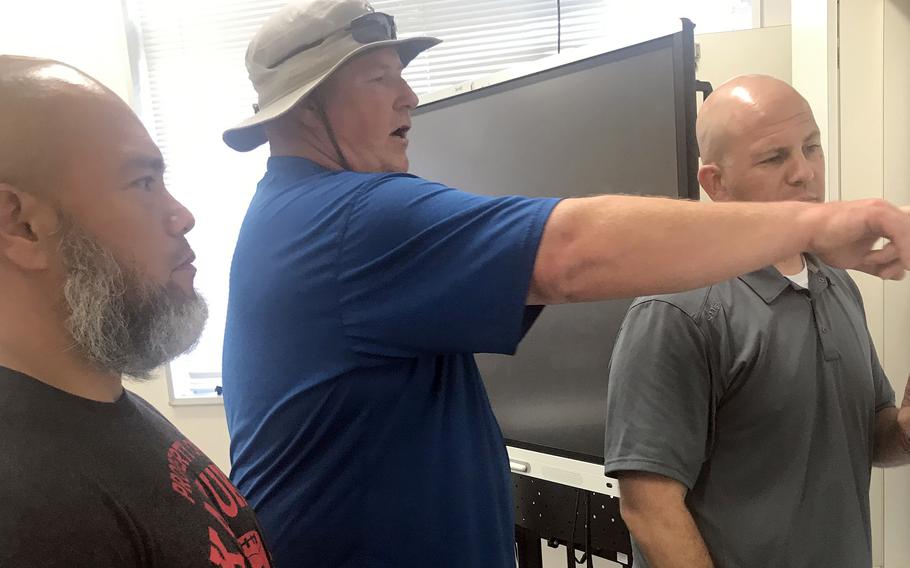 Key to the Trojans' fortunes, Bolin said, is the fact that Zama returns most of its line from last year, seniors Bryan Hinkle and Troy Sessions and juniors Cole Jacklyn and Greg Horton. Senior Connor Lape, a transfer from Virginia, will line up at linebacker.
It was a line that endured growing pains. Bolin said, and – like all other DODEA-Pacific football programs – lost the entire 2020 season to the coronavirus pandemic.
In 2021, "we were trying to overcome that as well as building" an offense and a defense that were basically starting over," Bolin said.
But now that line is ready and has a handful of holdovers to block for and pass protect. Junior Kai Kuroda is the triggerman in Bolin's run-pass option offense, with diminutive Hiroki Davis and Denver Date, each about 5-foot-5, serving as two-way threats catching and running out of the backfield.
Prior to Tuesday's practice, Bolin asked for a show of hands regarding who was returning from last year, then who – for now – is expected back for the 2023 season. Eleven hands went up.
For the second straight year, there won't be a Far East Division II playoff, but the Trojans do have an eight-game schedule, which this season includes an Oct. 1 visit to American School In Japan.
"A D-II-heavy schedule will give us a chance to sharpen that edge, so that if Far East opens up next year, we can make a run for it," Bolin said.
Zama Trojans
2021 season record — 3-5.
Head coach — Scott Bolin, seventh season (10th year with program), 16-28 overall.
Championships — Far East Division II titles in 2009, 2012 and 2019. Shared Kanto Plain title with American School In Japan in 1994. Won DODEA-Japan title in 2009.
Returning players — 18.
Returning starters — 9.
Key performers — Bryan Hinkle, Sr., L; Troy Sessions, Sr.. L; Cole Jacklyn, Jr., L; Greg Horton, Jr., L; Kai Kuroda, Jr., QB; Hiroki Davis, Jr., RB; Jeremiah Georges, Jr., WR; Connor Lape, Sr., LB (transferred from Virginia).
Strengths — Plenty of experienced returners, with some size in a line featuring four returning starters. Kuroda split starts and played two quarters in all games last season; Davis can be a two-way threat out of the backfield.
Drawbacks — They have serviceable receivers, but not of the caliber of last season with Keshawn McNeill and Chandler Platt.
---
---
---
---