Action starts soon on courts, courses in Japan
By
Stars and Stripes
August 26, 2022
---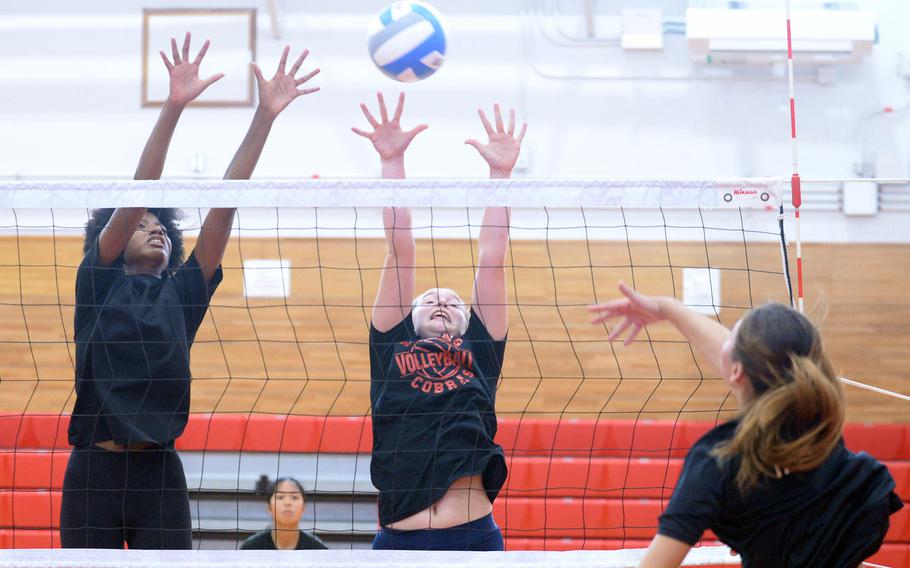 SASEBO NAVAL BASE, Japan – E.J. King's volleyball team won one and lost one before the season even began.
The Cobras' chief tormentor from 2021, Robert D. Edgren middle blocker Liz Johnson, transferred in and is teaming with holdover Madylyn O'Neill to form a super sophomore spiker tandem.
But a monkey wrench got tossed into the engine earlier this summer – Ysa Pyryt, who had been expected to return at setter, is leaving unexpectedly, a sudden change of orders for Pensacola, Fla.
What now?
"She was a big part of the team," Johnson said of Pyryt. "But there's enough people who can step up and do what she did."
It could be senior captain Aileen FitzGerald. Or junior Maliwan Schinker, returning from last year's 18-3 team. Or it could be one of the Mapa sisters, junior Katelyn or sophomore Kylee.
"Any one of them can set as well as hit," coach Ricky Andrew said. "So, whoever the ball comes to can set. We're doing that now."
As for the newcomer Johnson, coach and teammates say she's fitting in well. "She brings a new energy" to the team, O'Neill said. "She's really pushing everyone to do the best they can."
Pyryt, whose family departed Sasebo on Aug. 17, said she was "really sad" about leaving the team, "but at the same time, I'm happy for them. There's all these other girls with so much potential. I have trust in them and I know they'll do well this season."
DODEA-Japan's volleyball season starts this weekend with the Cobras visiting Matthew C. Perry.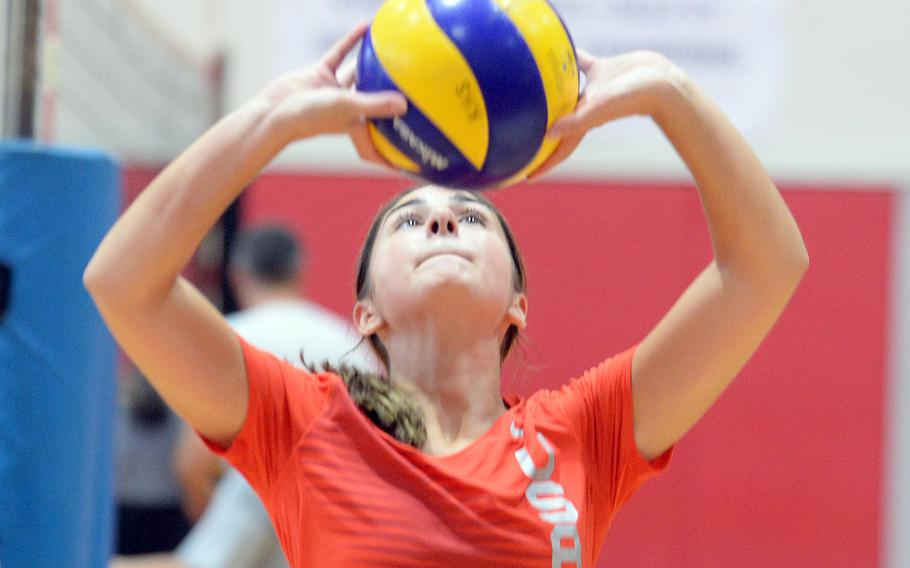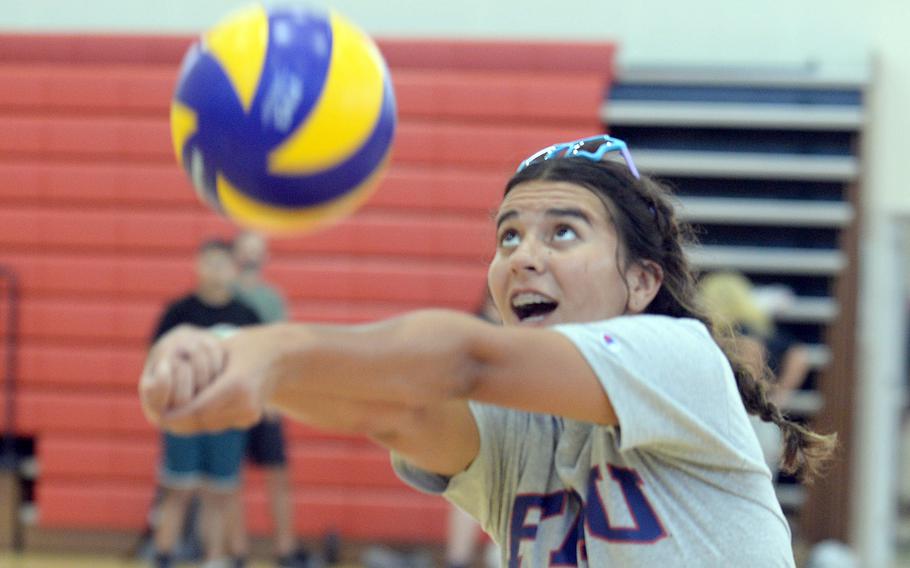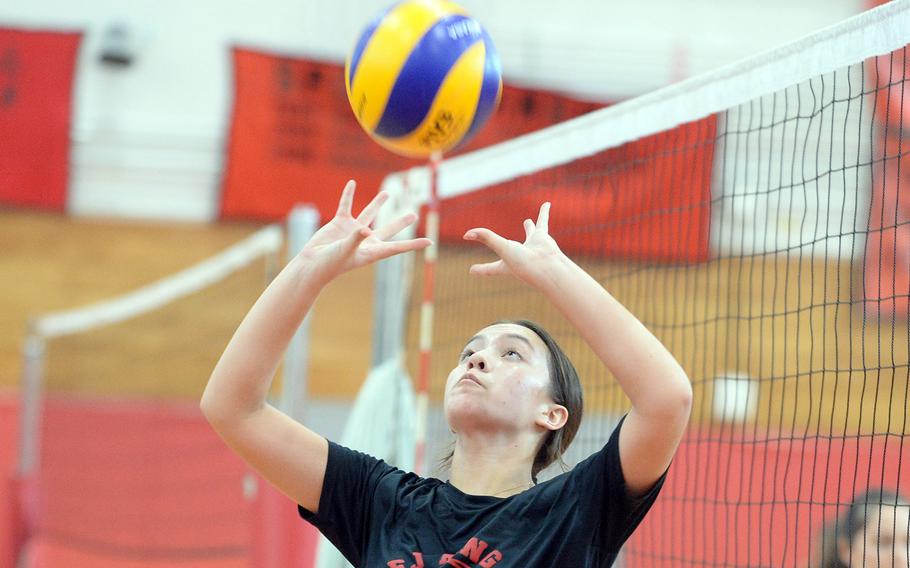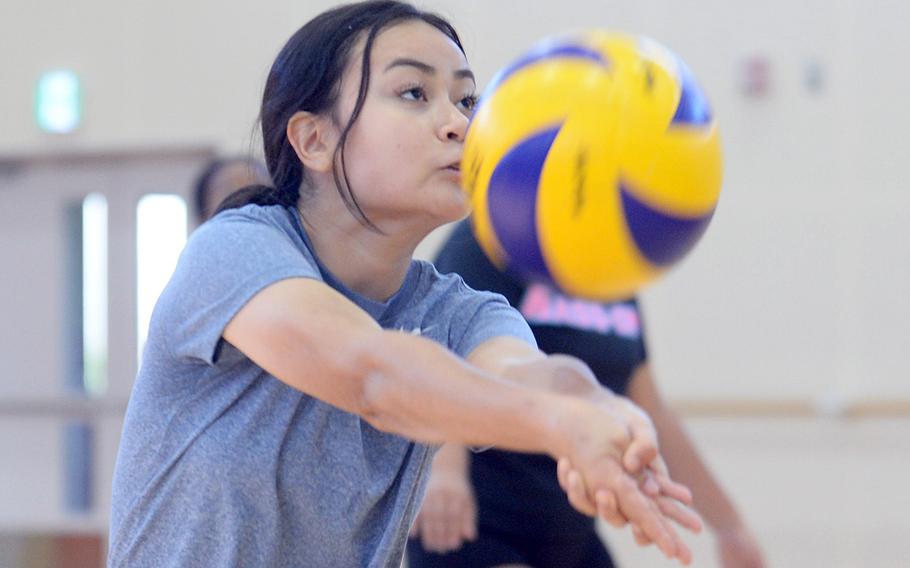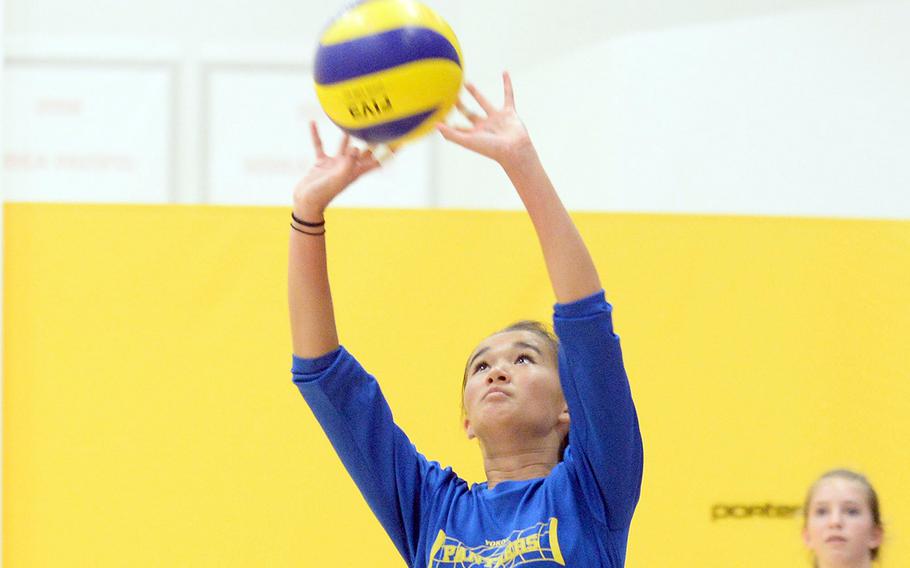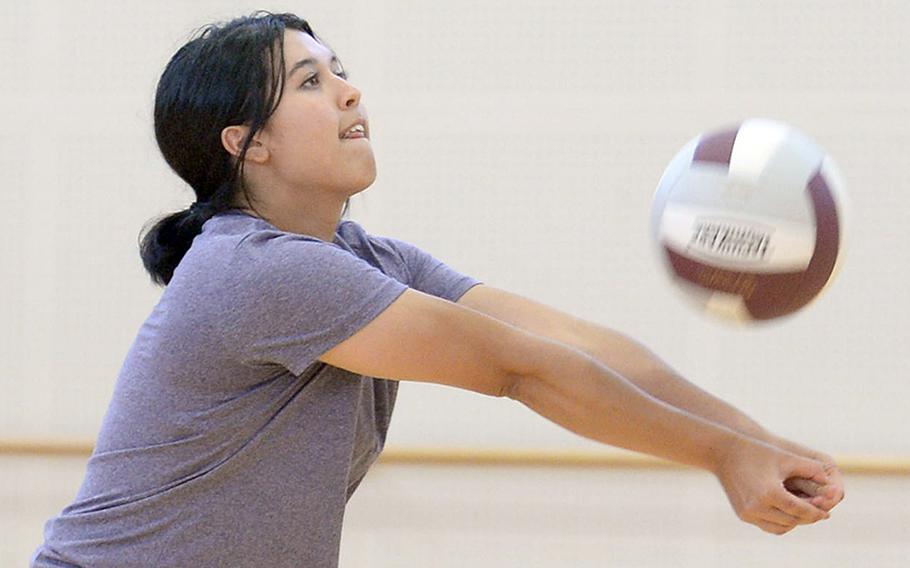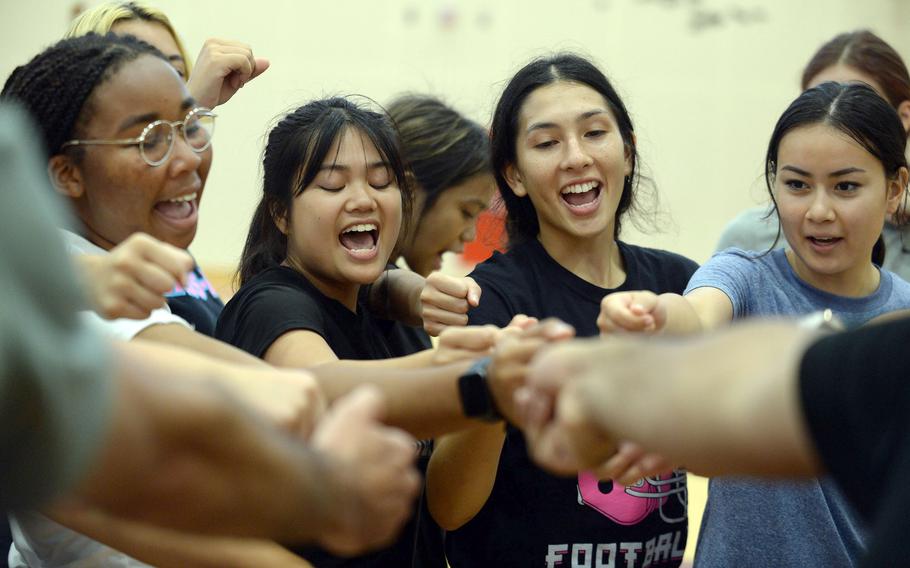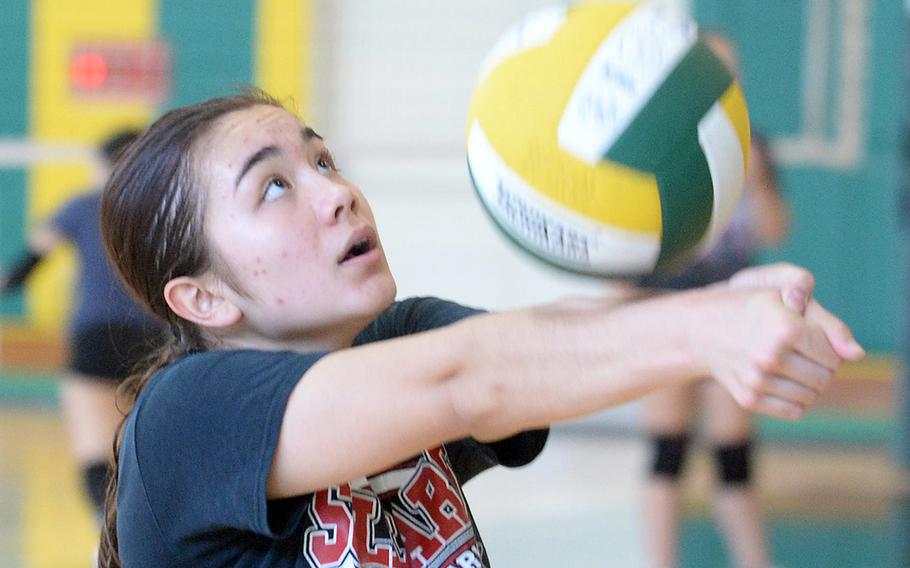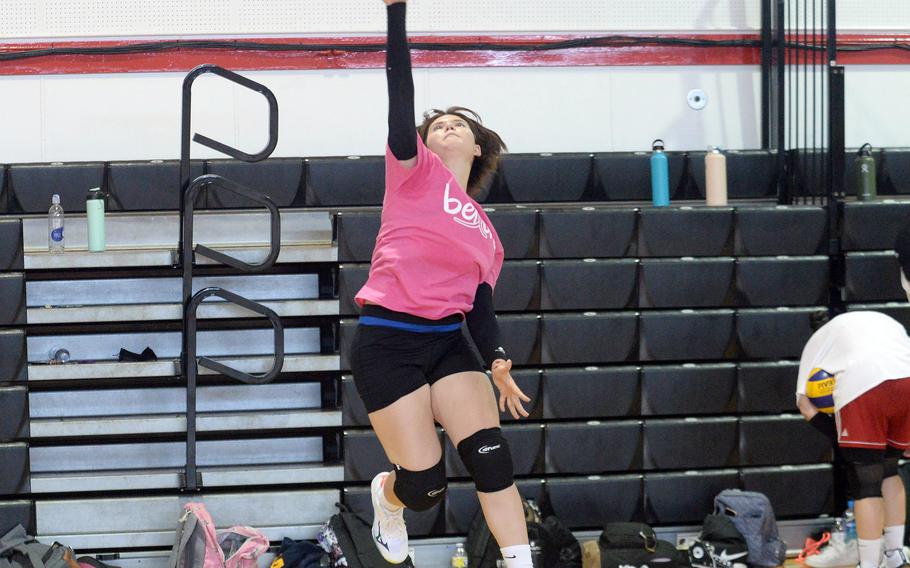 Volleyball
An old Misawa Air Base youth teammate of Johnson's, Zama's Remi Sherratt, is fully recovered from left knee surgery and is back along with nine other Trojans returners, including junior Kierstyn Aumua and sisters Emma and Nina Sakamoto-Flack.
"I'm ready to go," Sherratt said. Coach Veronica Jones says Sherratt will be limited to setting for now.
With eight seniors and two juniors on the roster this season, the Samurai say they're hopeful they can at least hold their own after going winless a season ago. "We will definitely be competitive this year," said returning coach Patricia Swiderski.
Another team that's senior heavy is Nile C. Kinnick, with outside hitter Mikaila Joi Miranda and setter Jillian Stevens. Middle blockers Cierra San Nicolas and Jenia Viles return, along with libero Lucy Mock.
Yokota returns a veteran core of three players who saw plenty of playing time last season: Senior outside hitter Lilly Wellons, junior setter Malia Hutchins and sophomore defender Erica Haas.
And while Johnson is gone, the Eagles' cupboard isn't bare. They return five seniors, setter Samara Whitmore, setter Genesis Miller, outside hitter Zalea Washington, libero Maliyah Magat and Emma Rose Cruz-Reyes.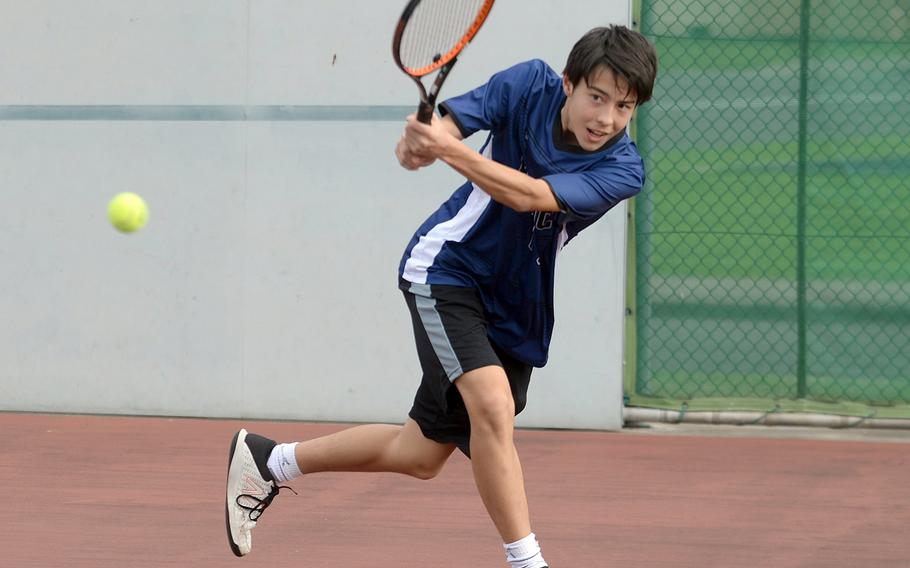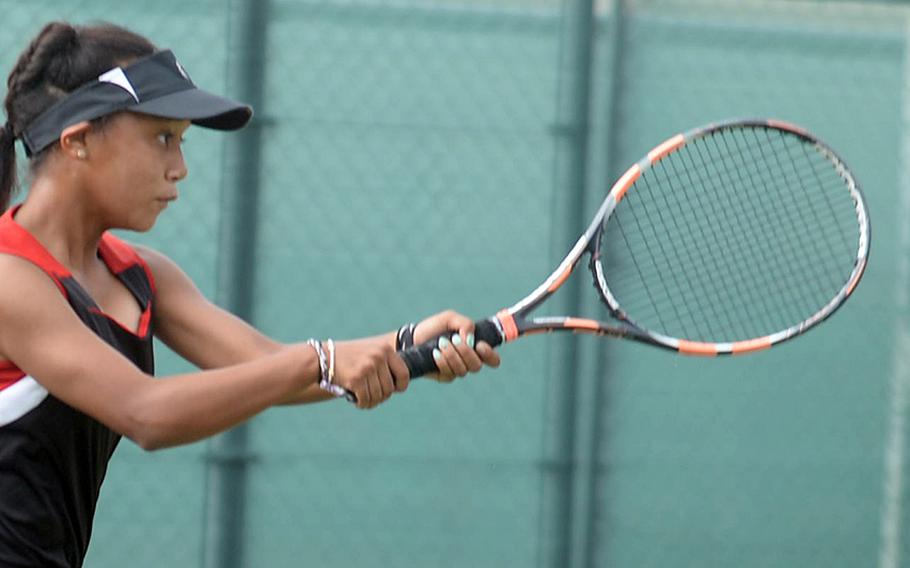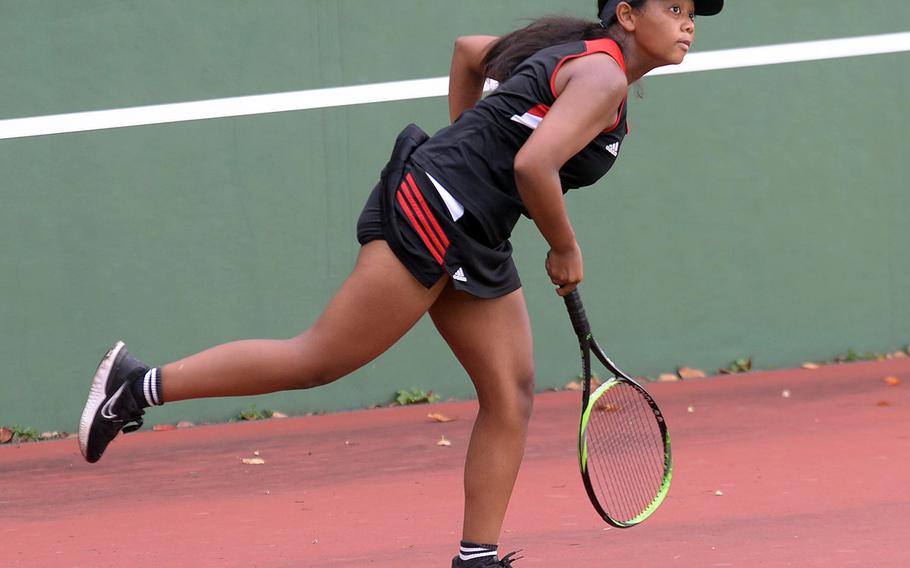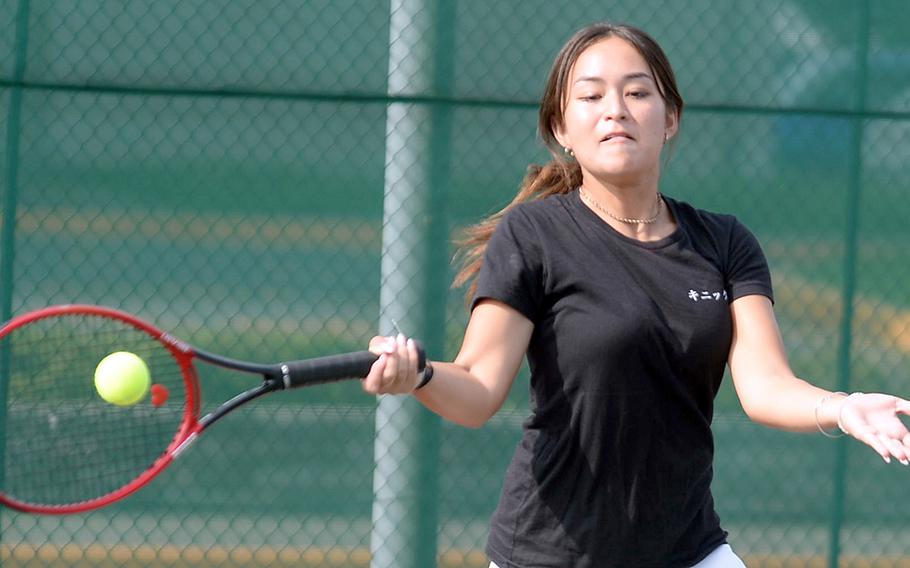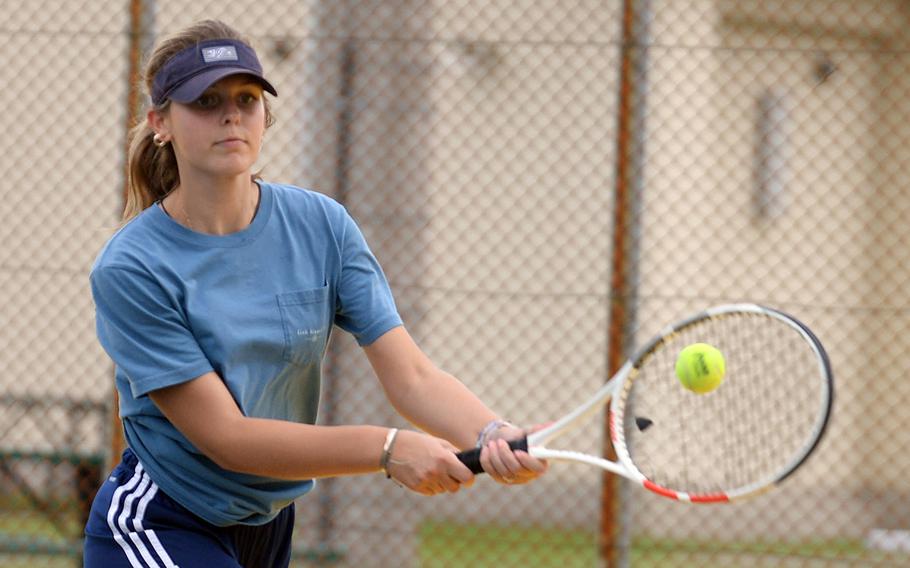 Tennis
A Cobras team that also finished second to the Eagles last season only has two returning starters, sophomores Moa and Miu Best, coach McKinzy Best's daughters. The entire boys team is new; rising star Kouta Kodama transferred to San Diego.
"The boys team is not so strong, but they're capable of being competitive in time," Best said. "The other two girls can contribute."
The Red Devils may have their strongest girls team in years; coach Nico Hindie says any one of his top five girls, led by senior Emily Paul, could be Kinnick's No. 1. Senior Joshua Yang and junior Luis Galloway are in their third seasons for the Devils.
Edgren's girls return last year's No. 3 and 4 players, senior Abby Erler and junior Alyssa Singletary. They're joined by Karen Lozier, a senior transfer from Maryland. Losing Jenna Mahoney, with her four-year 36-0 record in DODEA-Japan, will hurt. The boys are solid with senior Rim Gong, junior Bryce Dries and sophomore Charles Alvey returning.
Zama's girls team is also starting over, but the boys return a veteran core of Gabriel Rayos, Kai Fredendall and Max Brodsky. The Trojans graduated all four of their girls and boys No. 1 Liam Hunter.
Yokota's boys No. 1 could come down to senior Zeman Davis and junior Tommy Vogeley. The Panthers girls are all young, mostly first-time players, save for junior Julia Morioka.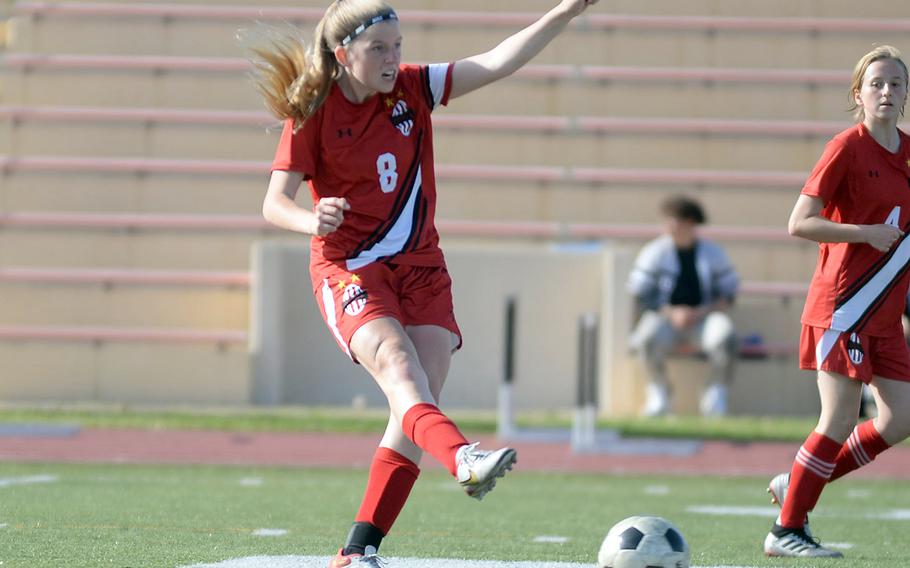 Cross country
An old face from two seasons ago returns in a new uniform – Tyler Gaines, who as an E.J. King freshman won the Division II portion of the Far East virtual cross country meet in 2020 then spent a year at Fort Myers, Fla., is back in Japan with family and has transferred to Perry.
"I definitely got a little humbled after I left here," Gaines said of running in Florida. "And the courses there were insane."
"He's a workhorse," Samurai coach Brad Cramer said of Gaines, who's been named team captain. It's a small Samurai team, though; only two girls, Isabella Cordes and Mackenzie Steele, return.
King also has just two returning runners, juniors N.J. Reed and Kai Sperl, teaming with senior Justin Minimo, who took last season off, and freshman Jude Cutler, a transfer from San Diego.
Just four runners return for Kinnick, with Soul Vessels, a junior, the lone boy; he was fifth in last October's Far East Division I virtual meet. Sophomore Mia Bartram also returns; she took fifth in Far East Division I as well, and coach Luke Voth says her times should improve.
Zama's returners number just three, including junior Liliana Fennessey, who took second in the Far East Division II virtual meet last October, one of just three runners who clocked under 20 minutes.
Edgren has but two returners, both on the boys side, senior Ryan Hawkins and sophomore Andrew Schwehr; four boys and two girls are in the current high school lineup. Two time Far East D-II cross country champion Morgan Erler has graduated.
Yokota is in rebuild mode as well. Senior Hazel Gray and her sophomore brother Atticus return, along with sophomore Richard Scheffler. Longtime coach Dan Galvin has stepped aside; Sam Heino is replacing him.
---
---
---
---