Kinnick lost a lot, but cupboard far from bare
By
Stars and Stripes
August 25, 2022
---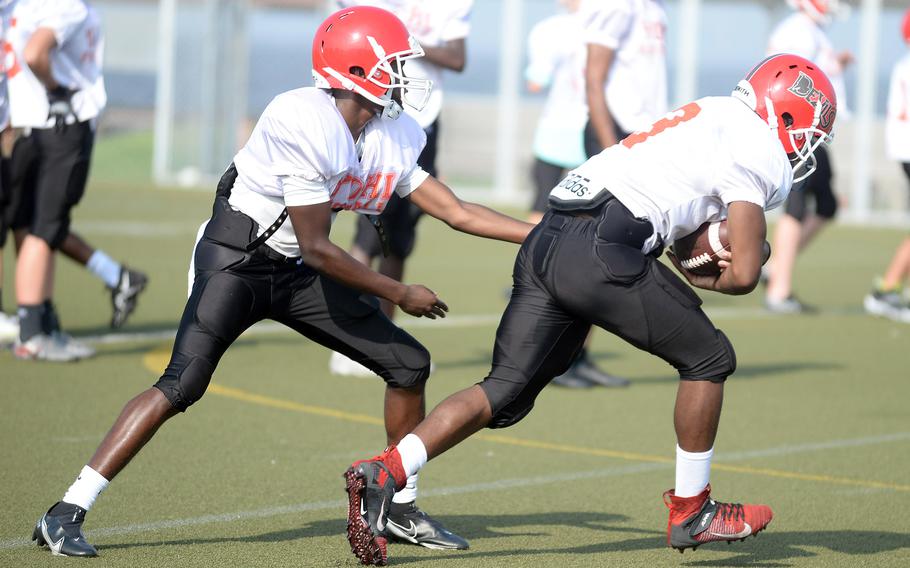 Fourth in a series of DODEA-Pacific high school football previews.
YOKOSUKA NAVAL BASE, Japan – Imagine having not just one, not two, but three quarterback candidates to choose from.
"That's a good problem to have," said 12th-year Nile C. Kinnick coach Dan Joley, whose Red Devils were thought to be in full rebuild mode after going unbeaten last season before graduating most of their skill-positions players.
The cupboard is far from bare, however. A handful of veteran running backs return, with Joley's entire starting line from a season ago also back in the fold, four starters and two who alternated spots.
But it's those quarterbacks, each with "their own unique skills," Joley said, who could put a different wrinkle in a Red Devil offense pretty well used to having just one signal-caller.
Senior Josiah Chambers started for Kinnick's junior varsity in 2021 and also saw some playing time in the latter stages of some the Red Devils' varsity wins – some of them pretty lopsided.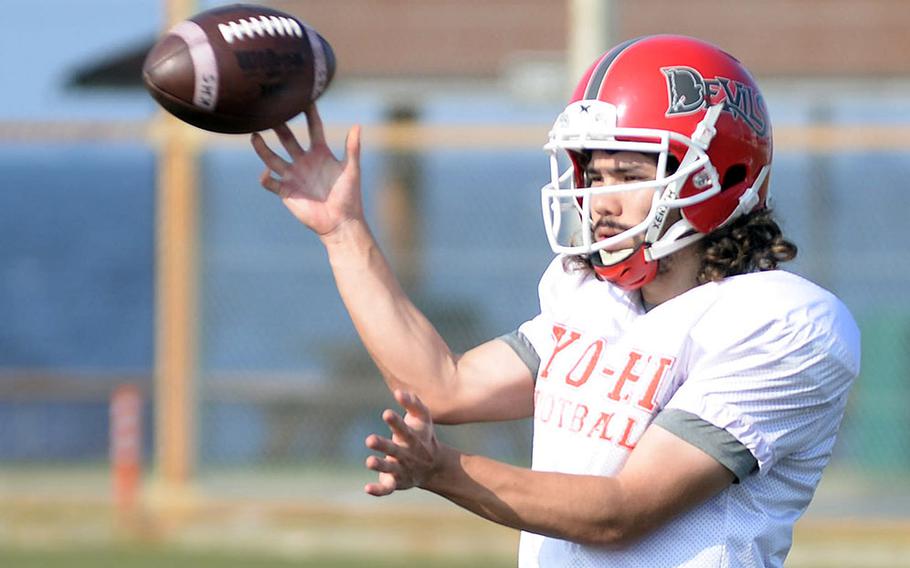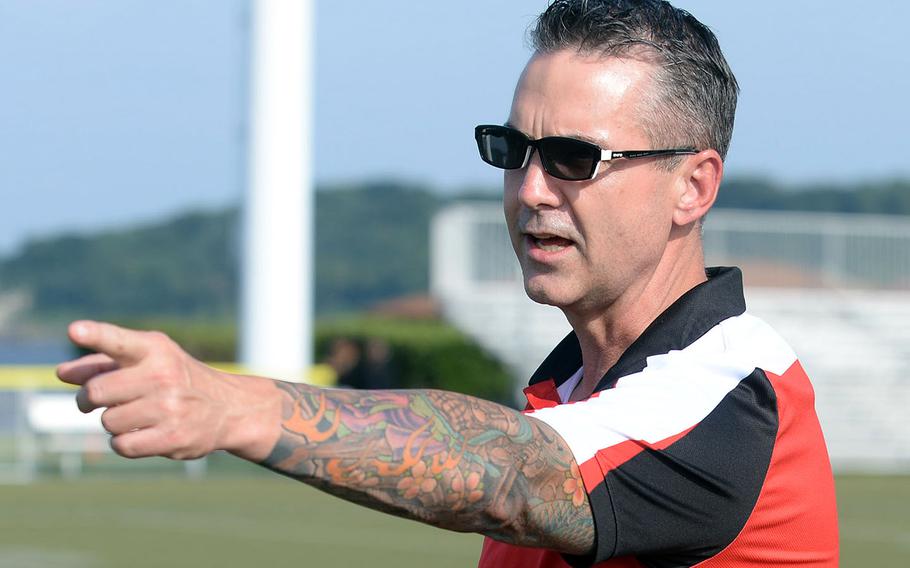 Kaito DeMoss, another senior, began the 2021 campaign at running back and could still see some time out of the backfield, but also possesses quarterback IQ, Joley said.
And Xavier Wright, a junior, brings his quickness on the basketball court out to the gridiron. He joined the football team halfway through last season.
"It's still to be decided" which one might start, Joley said. "And I may not decide. It depends on what direction we want to go with the offense."
They'll be protected by a line featuring seniors Jared Bojorquiz, Tyga Martin, Josh Hernandez and Kemal Calliste and juniors Bobby Chrisafull and Braden Askins, coached by the man Joley calls the best line coach in the region, Gary Wilson.
"That was one of the things I worried about" after the coronavirus pandemic shut down the program in 2020, Joley said. "They were very young" entering the 2021 season. "But for them to play nine games, that was big."
Replacing the group that scored most of the points last season for Kinnick won't be easy, Joley said. "But there are some pretty good replacements in their stead."
That would include versatile senior Justice Rose, junior running back Trey Bennett and junior Wendell Harrison, who broke off some huge runs in the later stages of last season.
"I'm still confidence we can pull through," Harrison said. "It's going to be a dogfight, but we've got this."
Nile C. Kinnick Red Devils
2021 season record — 9-0.
Head coach — Dan Joley, 12th season. Overall record 56-37, DODEA-Japan titles in 2013, 2014, 2016-18 and 2021; Kanto Plain titles in 2016-18 and 2021; Far East Division I title in 2018.
Returning players — 13.
Returning starters — 10.
Key performers — Josiah Chambers, Sr., QB; Kaito DeMoss, Sr., QB-RB; Xavier Wright, Jr., QB; Wendell Harrison, Jr., RB; Justice Rose, Sr., FL-DB; Bobby Chrisafull, Jr., L; Braden Askins, Jr., L; Jared Bojorquiz, Sr., L; Tyga Martin, Sr., L; Josh Hernandez, Sr., L; Kemal Calliste, Sr., L
Strengths — The line. Four starters and two who alternated return. A wealth of quarterback candidates vie to replace departed Zeke DeLaughter, and Joley says all three of them could see playing time. Harrison is a two-way threat out of the backfield.
Drawbacks — Though they have serviceable replacements, filling the shoes of perhaps the best skills-position players in Joley's tenure won't be easy. Just 41 players out, the least in Joley's time at the helm.
---
---
---
---