Kadena hopes hard work pays off in games
By
Stars and Stripes
August 19, 2022
---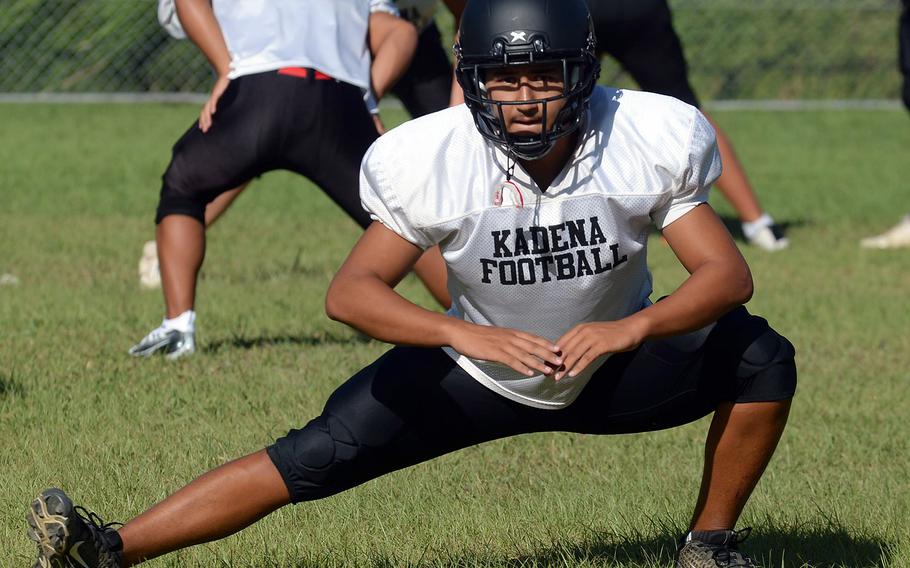 First in a series of DODEA-Pacific high school football previews.
KADENA AIR BASE, Okinawa – With no Far East playoff to look forward to, it might be understandable if a football team's roster was thin entering the season. But you'd have not known it looking at the work Kadena put in over the summer leading up to the 2022 campaign.
"We had one of the best summer conditioning programs ever, 35 showed up every day and our two-a-day practices have been great," Panthers 17th-year coach Sergio Mendoza said before Monday's practice at Kadena's upper field.
This, despite there being no season in 2020 and only four games last year. Kadena gets at least five games this season, and for the first time in three years has the chance to play somebody besides Kubasaki. The Panthers host Nile C. Kinnick on Sept. 16 and travel to Kinnick on Sept. 30.
"That's good. It's better than what we've had," Mendoza said of the 2021 schedule, in which the Panthers went 3-1 against Kubasaki, losing for the first time in 11 games and six seasons to the Dragons, 6-0 on Oct. 1.
The last DODEA-Pacific Far East Division I playoff saw the Panthers beat Humphreys 14-12 on Nov. 10, 2019, at Kadena. Though Humphreys is not on the 2022 slate, "it's a step toward a Far East someday," Mendoza said. "It's a step in the right direction."
It will be a youthful Kadena team that steps on the field in three weeks, as four key seniors from a year ago, including running back Trent Fowler, have bid their high school years farewell.
Sophomore Cameron Wilson is being handed the keys as quarterback to the Panthers' power and wing-T offense that involves mostly running the ball. Seniors Javonte Vickers and Anthony Chavis will be his prime receiving targets.
Junior Jeremiah Drummer, who missed most of last season with an injury, should see quite a few carries at running back.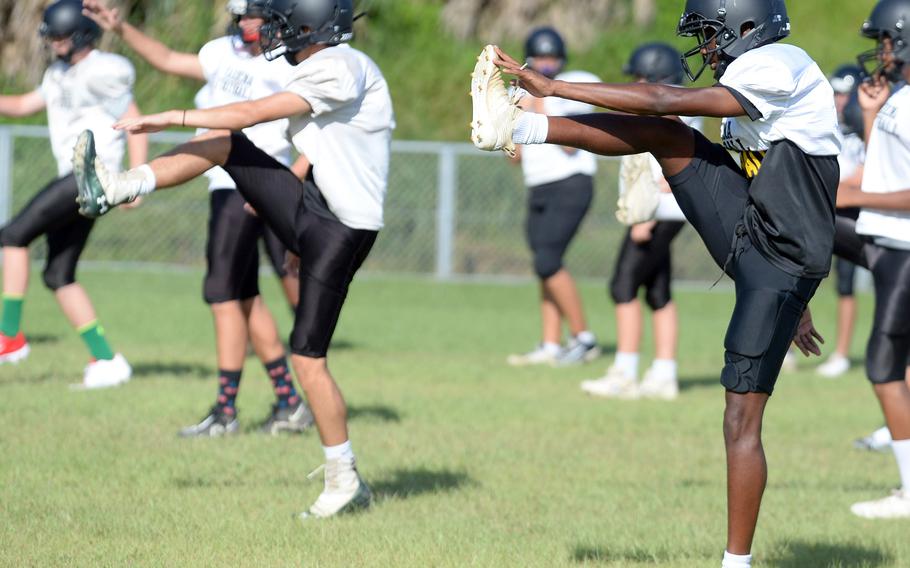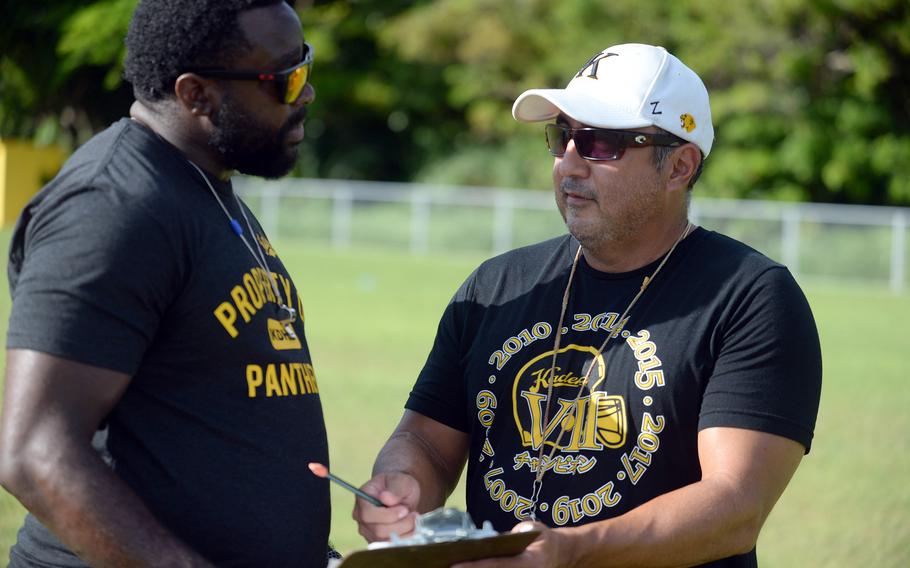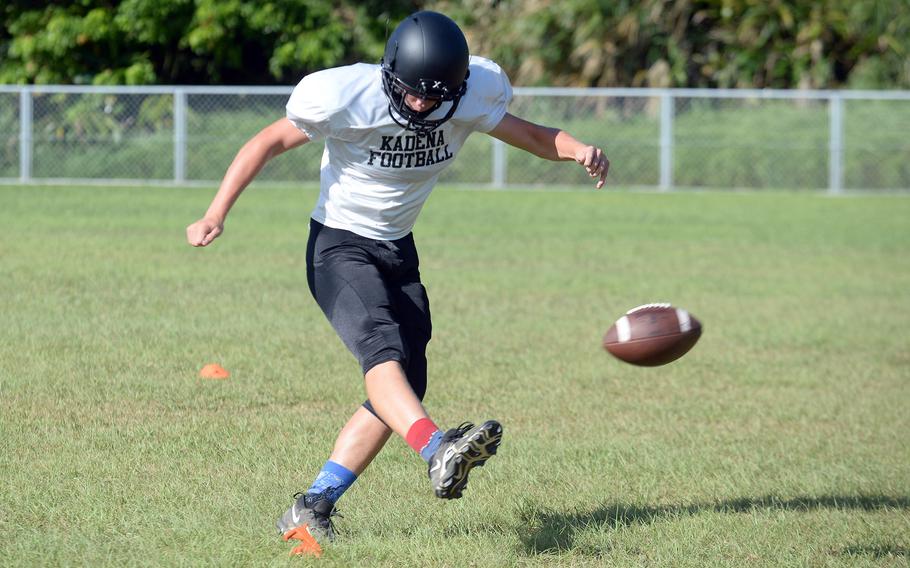 Special teams have always gotten special focus from Mendoza and his coaching staff, and this season will hold to that form. Eric Puterbaugh, a sophomore, plays soccer and can boot the football 50 to 60 yards in the air.
Lack of experience could be a drawback. But helping the team this year is being able to start practice on Aug. 8; last year, that had to wait until the 25th. "We're very young, but we're in better position than we were last year, way ahead of where we were" in 2021, Mendoza said.
Will growth come quickly enough for the team to gel into an All-Japan champion? "I hope so," Mendoza said. "We have a lot of young guys with a lot of talent. We just need to foster it."
Kadena Panthers
2021 season record — 3-1.
Head coach — Sergio Mendoza, 17th season. 76-18 overall, Pacific-record seven D-I titles (2007, '09-'10, '14-'15, '17, '19).
Returning players — 12.
Returning starters — 6.
Key performers — Javonte Vickers, Sr., WR; Anthony Chavis, Sr., FL-CB; Jason Jackson, Jr., L; Asher Whitebear, So., DT; Trey Shears, Jr., DE-TE; Jeremiah Drummer, Jr., RB; Cameron Wilson, So., QB.
Strengths — Commitment to each other, solid summer conditioning program and 2-a-day practices.
Drawbacks — Very young, looking for leadership.
ornauer.dave@stripes.com Twitter @daveornauer
---
---
---
---