Delisi wins Captain's Flight in All-Japan Interservice golf
By
Stars and Stripes
June 13, 2022
---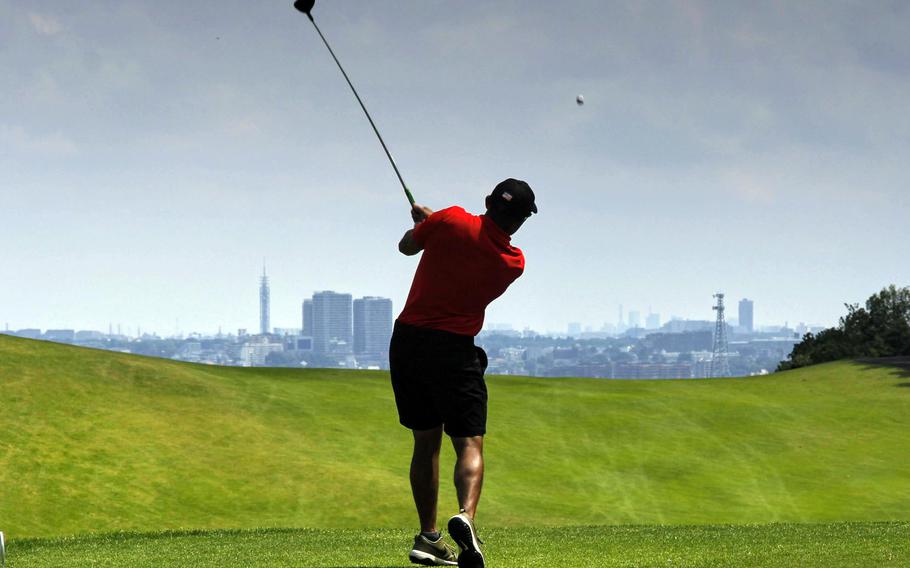 TOKYO — Chong Delisi ran away from the competition to capture the Captain's Flight on the second day of last weekend's All-Japan Interservice Golf Tournament at Tama Hills Recreation Center.
Delisi, a civilian assigned to U.S. Forces Japan at Yokota Air Base, trailed the leaders by four points after Day 1. But on Sunday, he pulled out all the stops, shooting a 1-under-par 71, finishing 11 points better than Misawa Air Base's Phil Denham.
The tournament was played on Tama Hills' 6,436-yard, par-72 course, using a modified Stableford scoring system.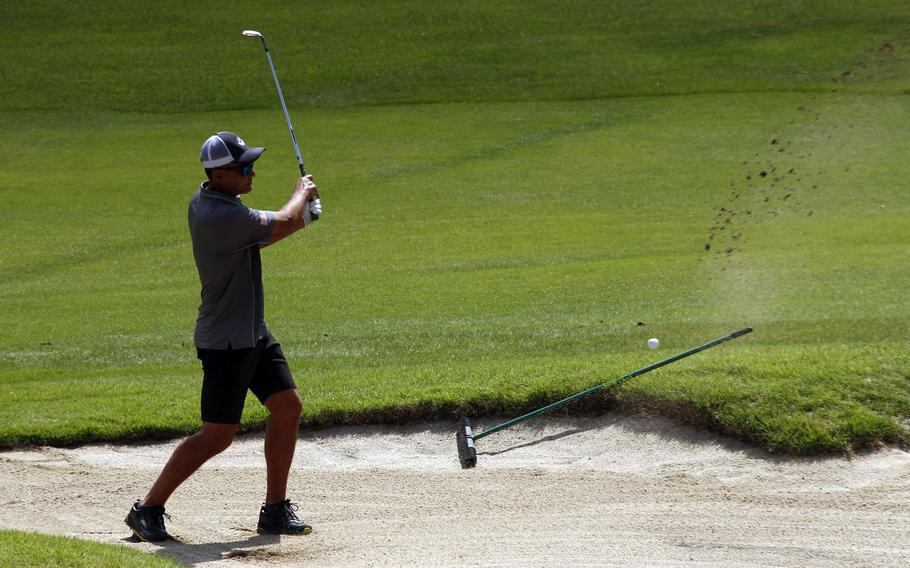 Delisi carded birdies on holes 6, 8, 12, 14, 16 and 17 plus an eagle on 9, against bogeys on 2, 3 and 11 with a double bogey on 15 in Sunday's second round.
Matthew Morita of Naval Air Facility Atsugi won the First Flight, Misawa's Ethan Ochs the second, Camp Zama's Gary Gardner the third, Tama Hills' Paul Hayden the fourth, Misawa's Christian Pagan the fifth, Kelly Baumgardner of Okinawa's Kadena Air Base the sixth and Tama Hills' Jason Cosio the Seventh Flight.
All told, 136 golfers attended the two-day event: 29 from Kadena's Banyan Tree Golf Club and 22 from Taiyo Golf Club on Okinawa; eight from Misawa's Gosser Memorial Golf Club, 25 from Atsugi's Whispering Pines Golf Club, 15 from Zama Golf Club and 38 from Tama Hills. Team Tama won the team championship belt.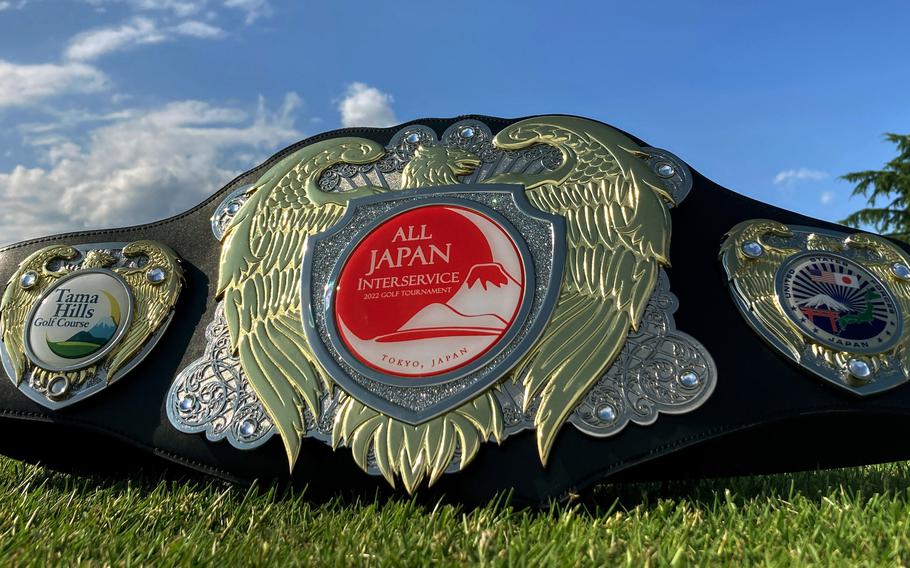 Top three flight finishers
Captain's Flight: Chong Delisi, Tama, 78; Phil Denham, Misawa, 67; Colin Baesler, Kadena, 65.
First Flight: Matthew Morita, Atsugi, 87; Danny Davis, Zama, 76; John Kim, Tama, 73.
Second Flight: Ethan Ochs, Misawa, 94; Andrew Good, Atsugi, 92; (tie) Richard Vallejo, Kadena, and Aaron Ekiert, Tama, 83.
Third Flight: Gary Gardner, Zama, 85; Harley Hendren, Tama, 81; William Mead, Kadena, 71.
Fourth Flight: Paul Hayden, Tama, 90; Fred Mamiya, Tama, 89; (tie) Kohei Higa, Kadena, and Kazuno Muskus, Tama, 87.
Fifth Flight: Christian Pagan, Misawa, 91; William Hafmeister, Taiyo, 83; (tie) Jarvis Sheppard, Tama, and Andrew Nims, Taiyo, 81.
Sixth Flight: Kelly Baumgardner, Kadena, 96; Kelly Cook, Tama, 81; Craig Brown, Tama, 75.
Seventh Flight: Jason Cosio, Tama, 95; Jacob Gresham, Tama, 90; John Ramirez, Zama, 81.
---
---
---
---