This time, Warriors get both regular season and postseason titles
Stars and Stripes
April 30, 2022
---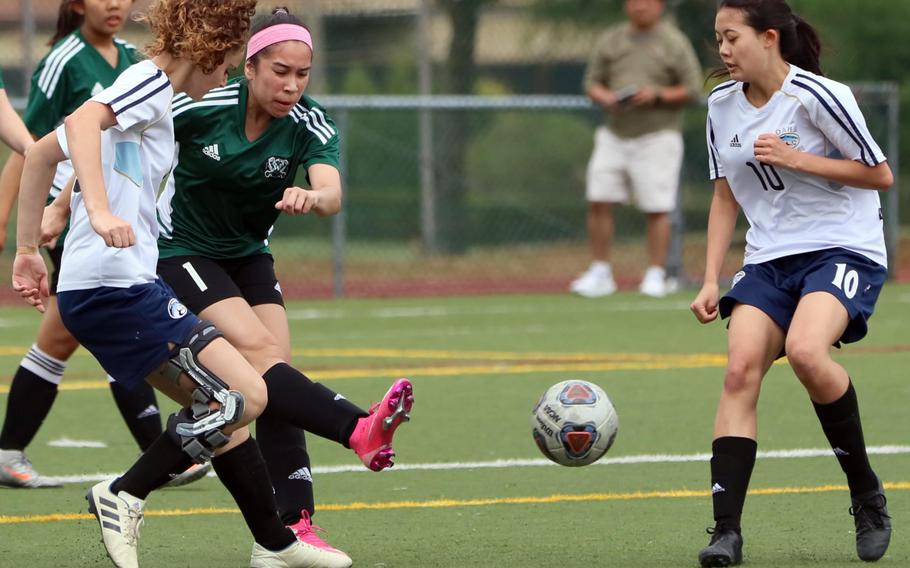 CAMP WALKER, South Korea – Gina Kim and Emma Sims scored to give Daegu a cushion. The Warriors' defense took care of the rest Saturday.
Sims scored late in the first half, Kim tallied midway through the second half and it was just enough for the Warriors as they blanked Osan 2-0 for the DODEA-Korea postseason title at Camp Walker's Kelly Field.
"We wanted it all last year," coach Austin King said of the Warriors, who won the 2021 regular-season crown but lost 2-0 to Humphreys in the district title match last May 1. "It took until this year to finally put it away."
It was a Warriors team that relied on defense and goalkeeping to outscore foes 16-11 and record two shutouts during the season. On Saturday, Daegu kept the ball in the Cougars' zone as much as possible and held Osan to precious few chances, King said.
"The defense was good at ensuring there was no pressure and few (scoring) opportunities," King said. "The offense and defense were both solid. We pushed it up, had good possessions and were constantly attacking."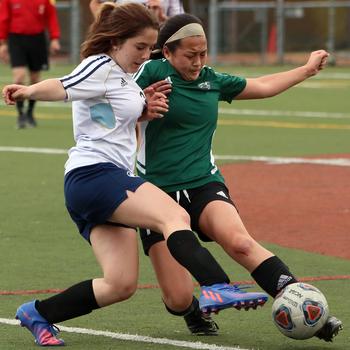 Sims got the Warriors on the board, intercepting a pass from a Cougars defender and sending a crossing shot into the net from 18 yards out. The 1-0 lead held through halftime.
In the second half, Leah Williamson split Osan defenders with a pass from outside the area to Kim, who got ahead of the defense, used two touches and buried the shot to cap the scoring.
The Warriors finished the season 5-1-1, while the Cougars closed at 1-3-3.
"We had our chances, but we couldn't capitalize," Osan coach Sung Plourde said.
Still, after coming up short of making the final in 2021, "it was a successful season," Plourde said. "Our goal was to make it to the championship. I'm proud of my girls."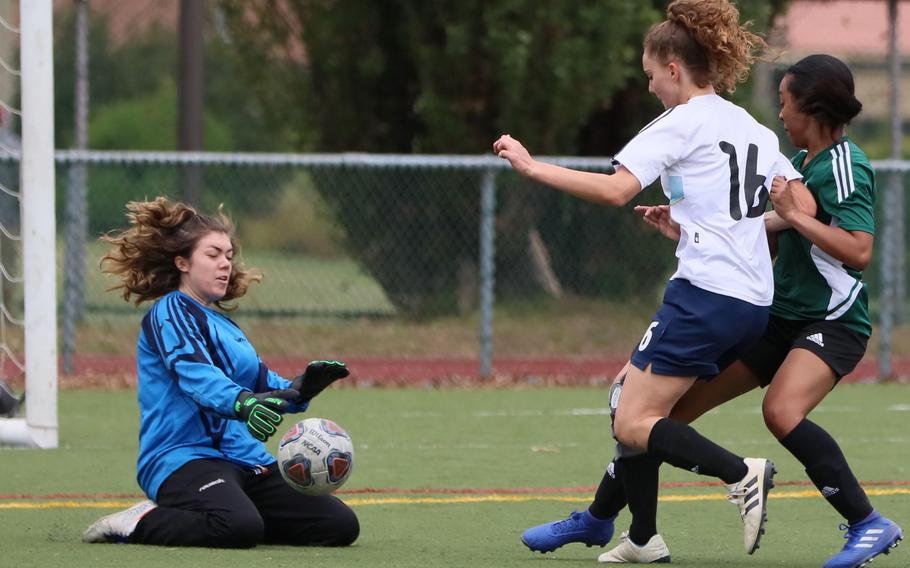 ---
---
---
---