Youth is served as Humphreys retains title
By
Stars and Stripes
April 29, 2022
---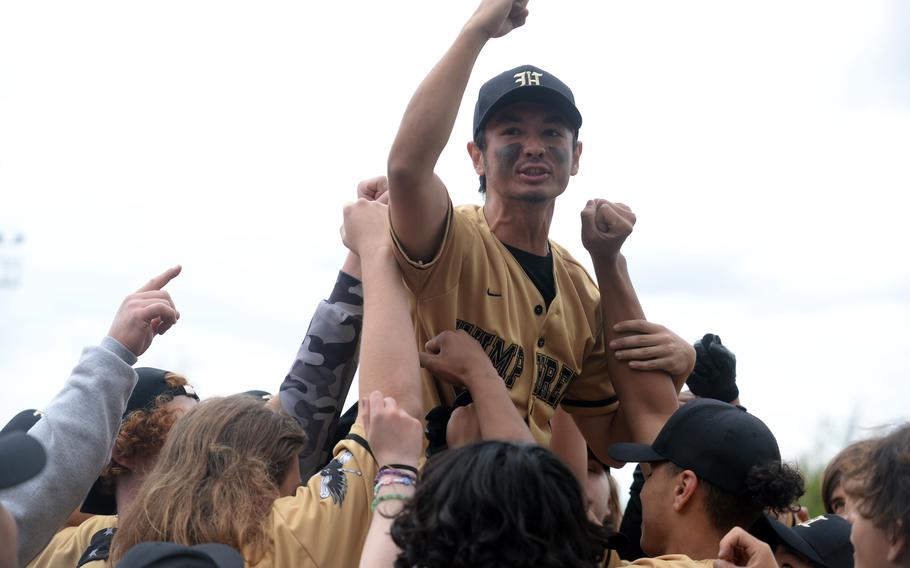 OSAN AIR BASE, South Korea – Young players showed the way as Humphreys' baseball team captured the DODEA-Korea district championship for the second straight season.
Freshman Eric Ji threw three-hit ball for 3 2/3 innings, striking out seven batters, while sophomore Tyler Blalock put the Blackhawks ahead to stay with a two-run first-inning double as Humphreys rallied from an early 2-0 deficit to beat Osan 6-2 in Friday's final.
"That was one of our strategies," coach Steven Elliott said. "I thought If we could wake up the bats, force the (Osan) fielders to make plays on them, we would do OK."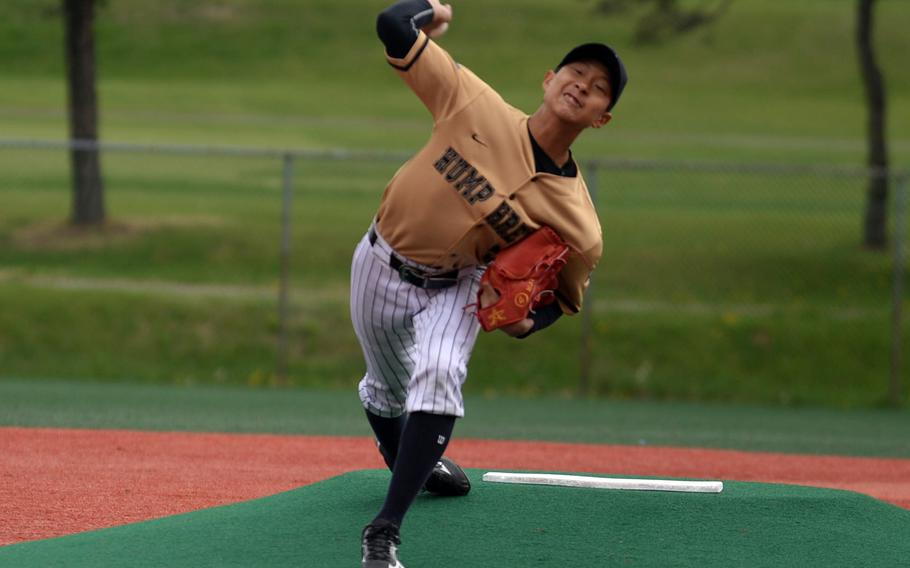 It was the Blackhawks' third win in four games this season against the Cougars, yet every game was close, with victory margins no larger than four runs. The teams tied 10-10 in their second meeting this season on April 16, due to the DODEA-Korea league's 90-minute game time limit.
"They're a good team." Elliott said about Osan. "To have the level of competition they (Cougars) provided us not only makes these games good, but sets us up well for the future."
The Cougars (3-3-1) manufactured two first-inning runs, but were held down the rest of the way. "We came out, showed heart, fought and played well. We just came out on the short end of the stick this time," said Cougars coach Jason Winkle, noting that only one senior departs and most of the roster is due to return. "A lot of positives to look for next season."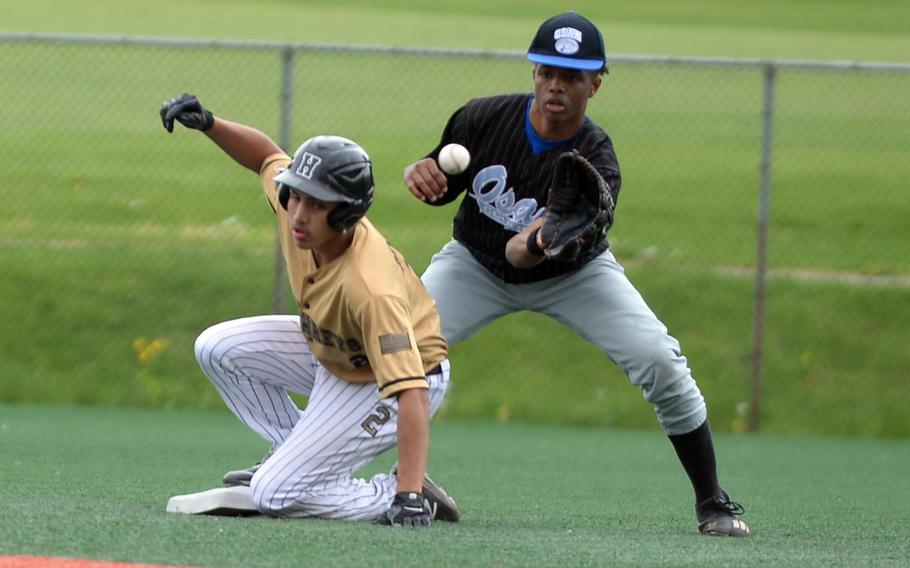 Osan broke in front early 2-0. John Ganske singled, stole second and third and came home on an errant throw by Blalock into left field. Brad Yoakley followed with a sacrifice fly to score Adam Rutland. Humphreys answered promptly with an RBI single by Skyler Allison, who came around to score along with Ji when Blalock atoned for his error, doubling over Osan left-fielder Seth Green to the fence. "Just thinking base hit, base hit, get the runners in and that was it," Blalock said.
Ceser Celis' fleet feet helped carry the Blackhawks to three more runs in the next two innings.
He stole two bases and scored from third when Levi Ramos was hit by a pitch with the bases loaded in the second inning. In the third, he scored again from third, this time on a wild pitch after he stole another base.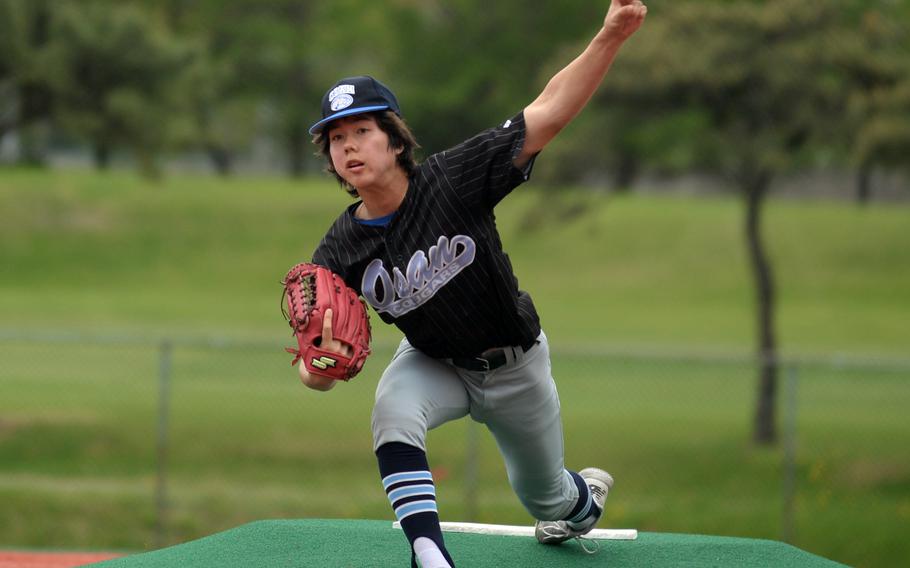 Ji kept the Cougars at bay until he ran out of gas with two out in the fourth inning. Senior Deacon Hahn came on to strike out A.J. Panboon for the final out with Osan's Dash DeSilva at second base.
"I wasn't worried," Hahn said about the situation. "I knew when they called on me, I was going to get the job done."
Rutland took the loss, giving up two hits and three walks while striking out five and hitting three batsmen.
---
---
---
---