Matchups set for DODEA-Korea championships
Stars and Stripes
April 21, 2022
---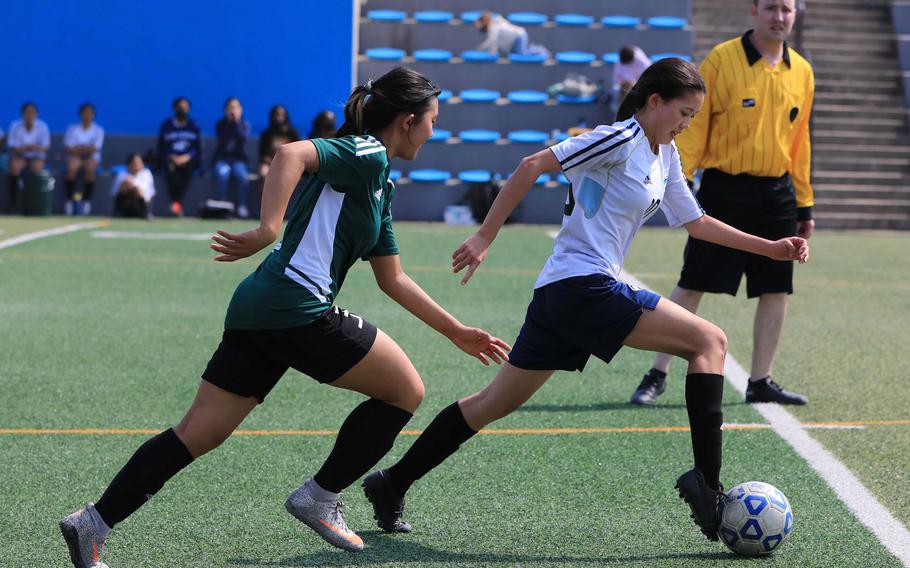 Call Tuesday's DODEA-Korea regular-season spring sports finales Vivian Machmer's coming out party.
The Osan junior forward scored twice and lifted the Cougars to a 5-2 upset victory over defending league champion Humphreys. The victory gave Osan a berth in the league final match on April 30 at Daegu, which also beat the Blackhawks 1-0.
The Warriors finished the regular season 4-1-1, the Cougars second at 1-2-3 and the Blackhawks third at 1-3-2.
Daegu beat Osan later Tuesday 4-3, but Machmer, who had had just two goals entering Tuesday's play, doubled her previous total in those two matches.
The girls final is scheduled for 10 a.m. April 30, followed by the boys at 12:30 p.m. That match features the unbeaten and defending champion Blackhawks facing the second-place Cougars (2-3-1). Daegu closed 0-5-1.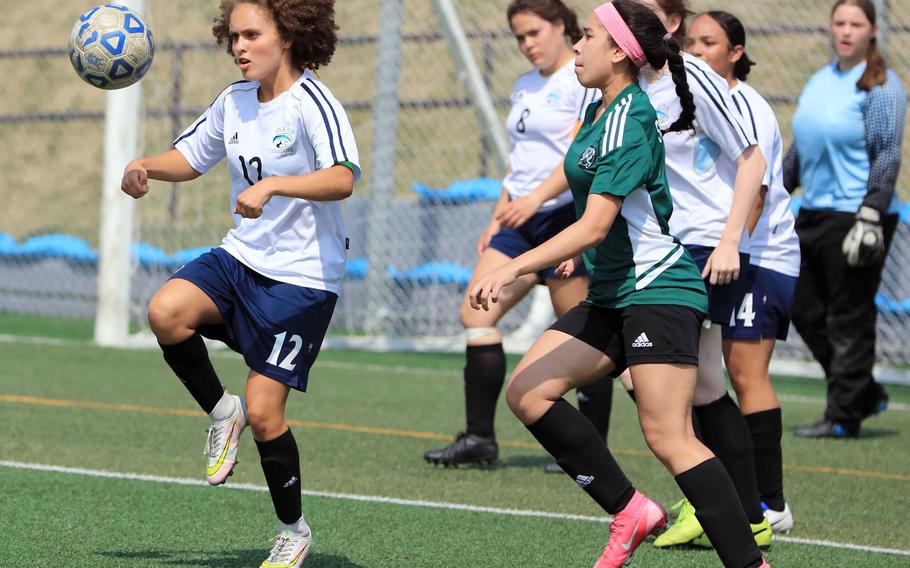 Kamron Verrell scored nine goals in two wins for the Blackhawks, 4-0 over Osan and 8-0 over Daegu. Verrell finished the regular season with 17 goals. Daegu and Osan tied 2-2 to close Tuesday's play.
DODEA-Korea's baseball and softball finals are scheduled for April 29 at Osan, and Daegu's defending league champion softball team took a page from their soccer counterparts, stunning Humphreys 25-16 to earn a second straight finals berth.
The Warriors (2-4) go up against the Cougars (6-0). Osan senior Anne Mountcastle pitched the Cougars past Daegu 11-2 and got the last two outs of a 24-12 win over Humphreys, Mountcastle drove in a combined eight runs and stole five bases in the two games.
Deacon Hahn tossed a four-inning no-hitter to boost Humphreys' baseball team past Daegu 13-0, then Eric Ji struck out 14 in a one-hitter as the Blackhawks shut out Osan 4-0. The Blackhawks will play Osan in the DODEA-Korea finals.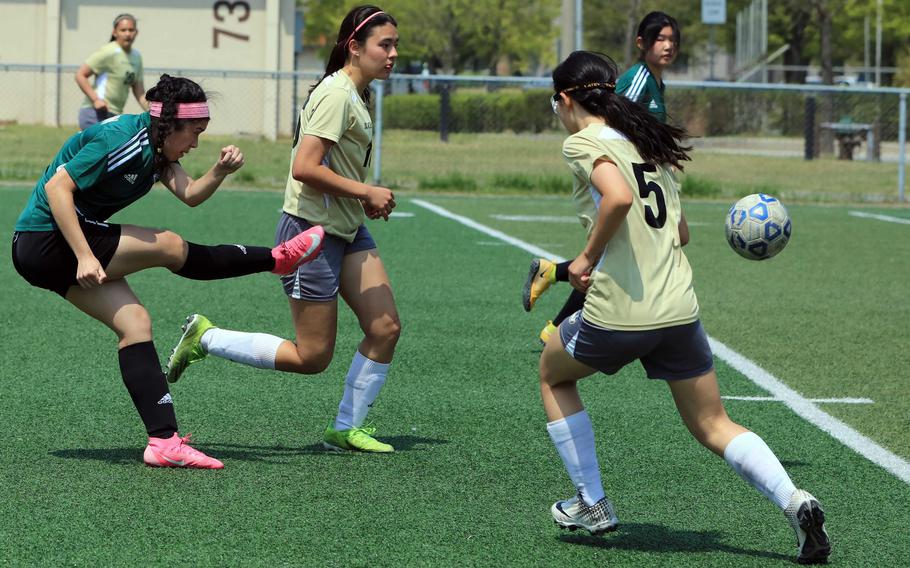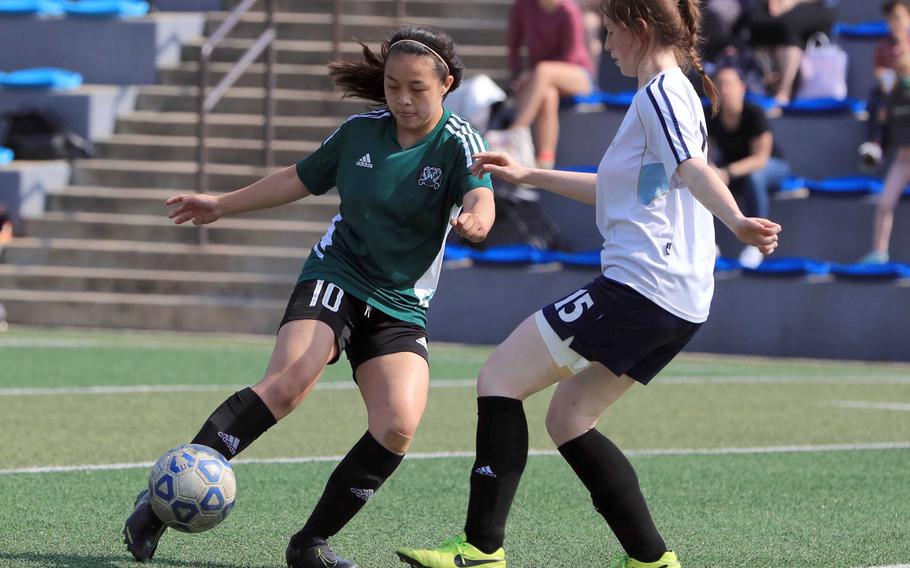 ---
---
---
---