Kadena, Kubasaki join DODEA-Japan finals
By
Stars and Stripes
April 21, 2022
---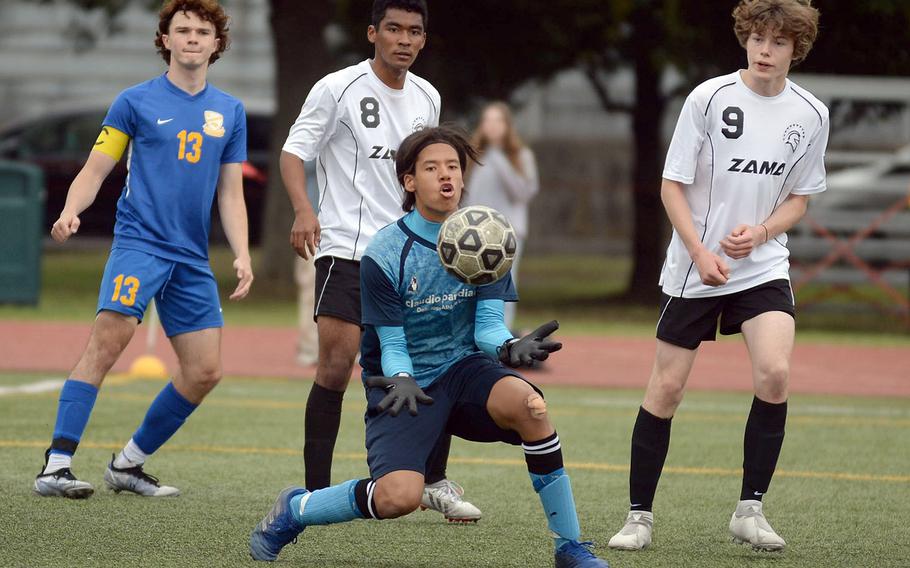 YOKOTA AIR BASE, Japan – It had been 26 months since any DODEA-Pacific sports teams traveled anywhere outside their districts for postseason tournaments.
That ended this weekend when Kadena and Kubasaki came to the Kanto Plain to face their six DODEA-Japan counterpart schools in their season-ending baseball, soccer and softball tournaments.
Having been stuck on Okinawa, just facing each other, players and coaches from Kadena and Kubasaki said they couldn't be happier.
"This is really exciting. It's a great opportunity," said Panthers senior shortstop MyLein Tull.
She last played an inter-district tournament in May 2019, the DODEA-Pacific Far East softball tournament.
Thanks to the coronavirus pandemic, no in-person Far East tournaments have been held since February 2020. Only cross country and track and field have had Far East events since - and then only virtually.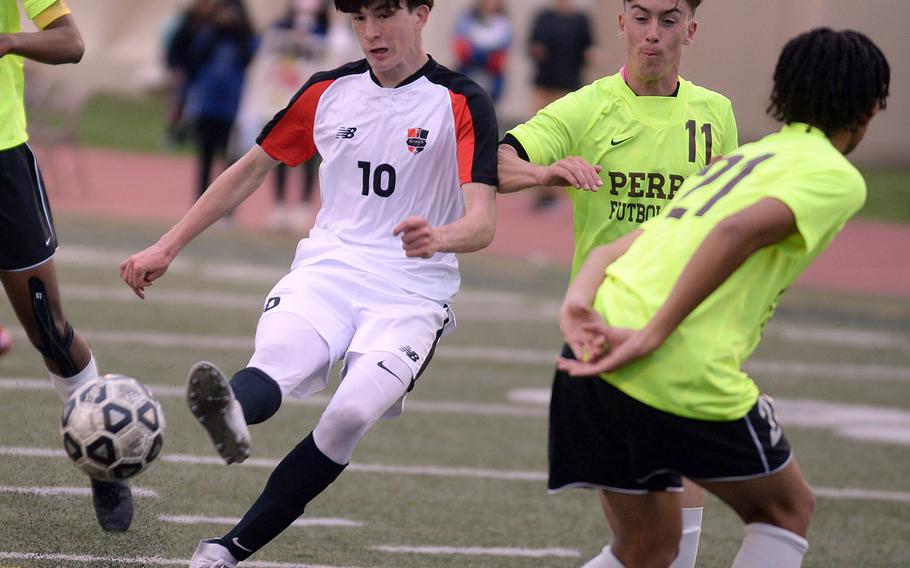 "We've been dying to play (a tournament) since COVID hit," Tull said.
She's not alone. Jaden Oshana, a Kubasaki soccer midfielder, had only heard of Far East and inter-district competition from his older sister Kiara, Kubasaki Class of 2021, who played in the 2019 Far East Division I volleyball tournament; thus, he said he was excited for this chance.
"Always playing Kadena really gets old," said Oshana, a sophomore. "It's nice to be able to travel and play against new teams."
The Panthers and Dragons are joining join E.J. King, Matthew C. Perry, Yokota, Zama, Nile C. Kinnick and Robert D. Edgren in tournament play from Thursday through Saturday, with boys soccer at Yokota Air Base, girls soccer at Camp Zama and baseball and softball at Yokosuka Naval Base.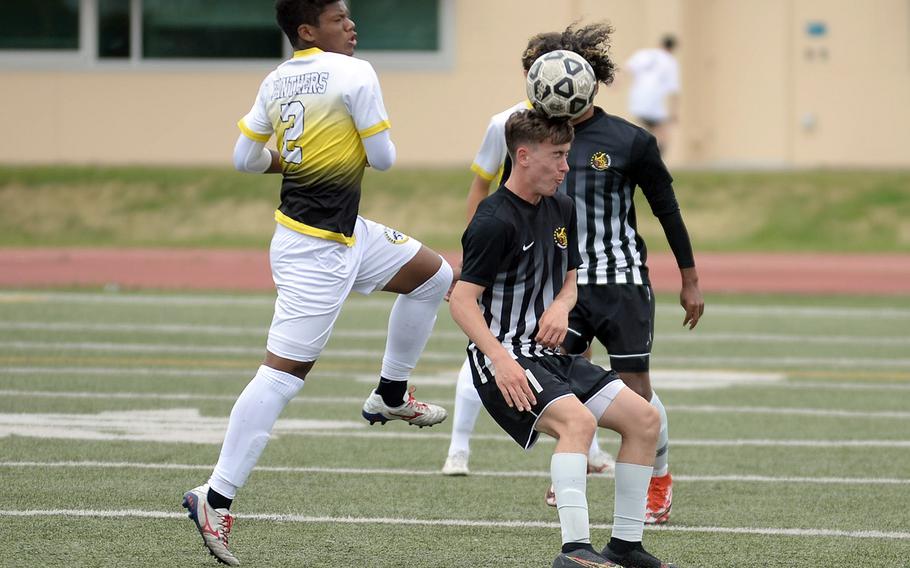 While the weekend tournaments represent a big step toward a return to DODEA-Pacific sports normalcy, they did not include schools from DODEA's Korea district, which hold their own district finals next weekend.
Transportation is the sticking point. School teams can more easily travel between U.S. bases in Japan, and while COVID-based restrictions on travel between Korea and Japan have been eased somewhat, flights between the countries are still scarce. No direct flights currently exist between Okinawa and Korea.
DODEA-Pacific officials say they hope that will change soon. "I wish we could have had everybody" at the DODEA-Japan tournaments, DODEA-Pacific athletics coordinator Tom McKinney said. "We're hoping that can happen next (school) year."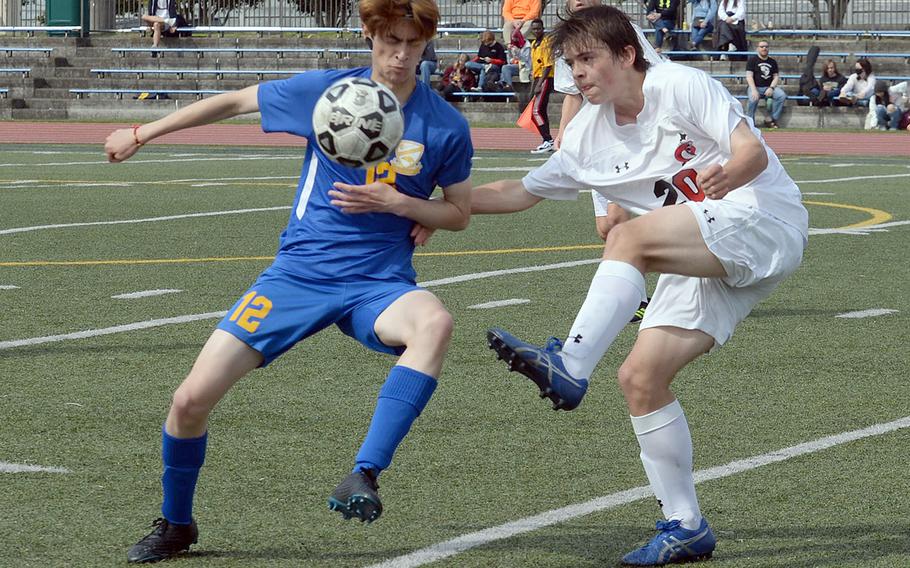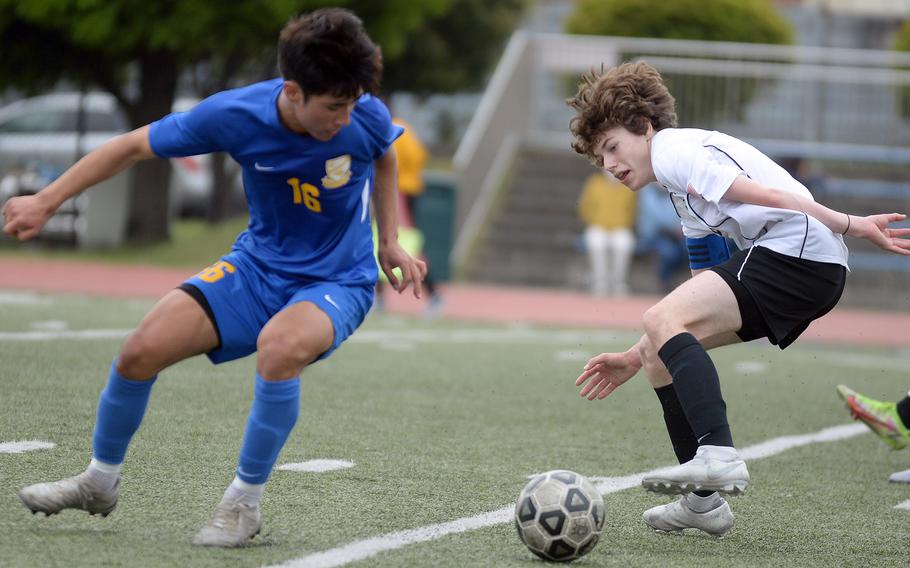 ---
---
---
---