Korean schools spring forth on track, fields
By
Stars and Stripes
April 7, 2022
---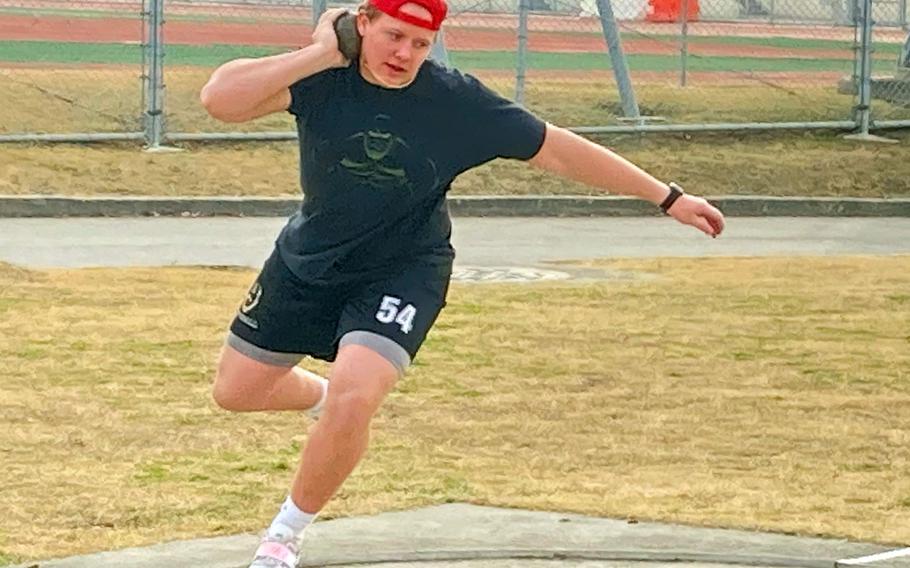 Coming off a football championship in the fall and an unbeaten wrestling season, Ethan Elliott says he's ready to chase shot-put and discus titles as DODEA-Korea's spring season begins Saturday.
Elliott, a Humphreys junior, won last spring's Korea finals with throws of 11.86 meters in shot and 32.00 in discus, followed by second-place finishes in Far East Division I shot (12.27) and discus (32.12).
"This year, my goal is to throw 15 meters for shot put and 45 meters for discus as a minimum standard for myself," Elliott said Thursday, two days before Saturday's scheduled season-opening meet at Humphreys.
He refused, he said, to let a broken nose in wrestling slow him down. "I was back in the weight room in two days" and broke his personal record of 305 pounds in the bench press, Elliott said. "Staying focused on my goals is important if I'm going to make it to the next level."
Elliott returns to a Humphreys team that's young overall but features a solid group of veterans.
Senior Isaac Robinson came in third in hurdles and the 1,600 relay and eighth in the 400 in last spring's Far East Division I virtual meet. Senior Alaina Areniego won the D-I 100 hurdles, while junior Hanna Chung took fourth in the 1,600 and second in the 3,200.
Sophomore Jax Watson returns to bolster the distance corps, as do sophomores Kaleb Jett and Aneres Peoples in the sprints.
DODEA-Korea's season is a short one, with just four weeks of scheduled competition. Boys soccer opened Thursday at Humphreys, while baseball and track open Saturday at Humphreys and softball and girls soccer at Osan.
Only track and field will feature a Far East meet, a virtual one for the second straight spring due to the coronavirus pandemic limiting travel between districts.
"It's always better when there's (in-person) competition," Elliott said. "We thrive on the competition that sports in general brings, so when it comes to Far East events, competing against other teams (in person) raises the caliber of play. We'll be ready once travel opens back up."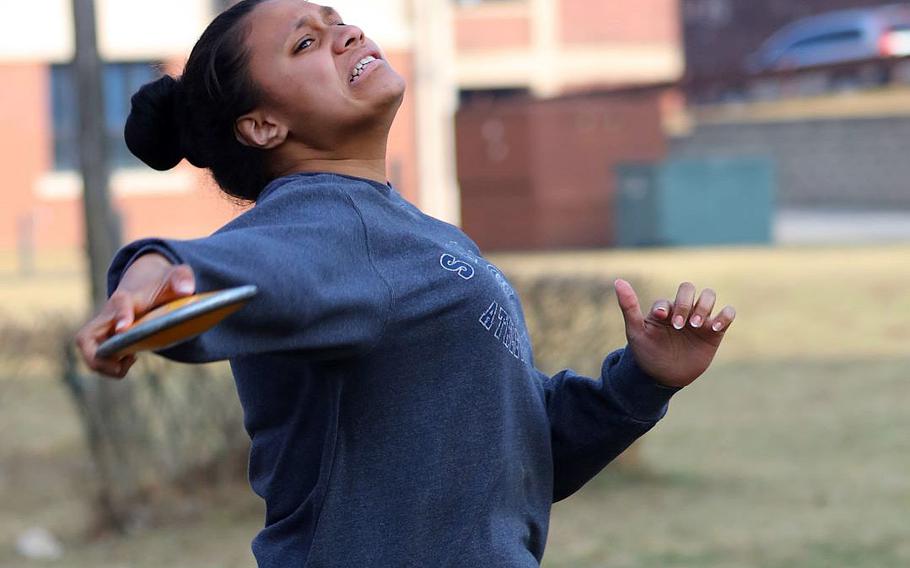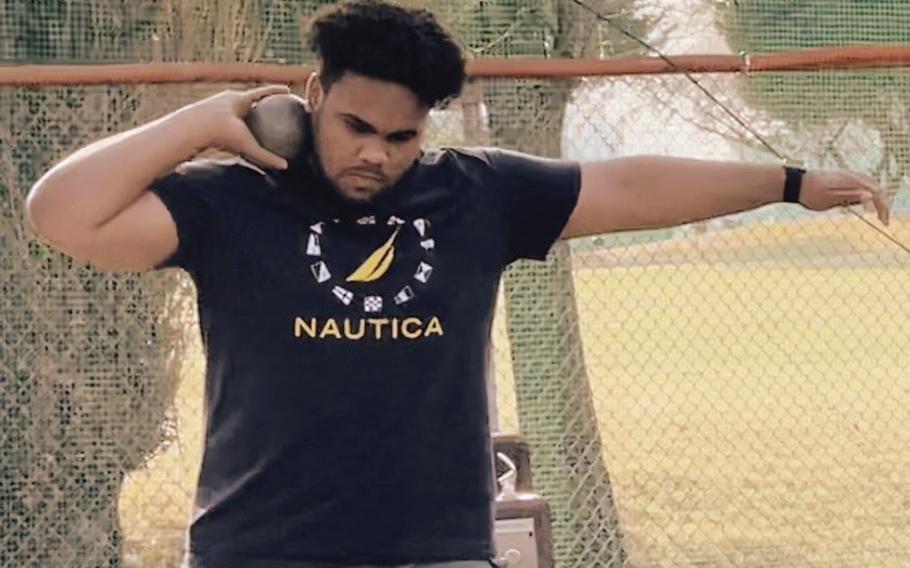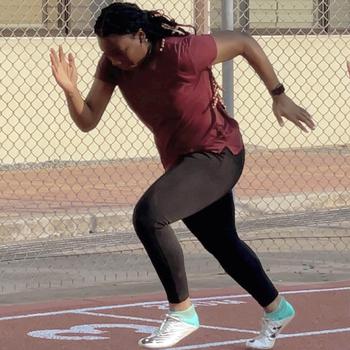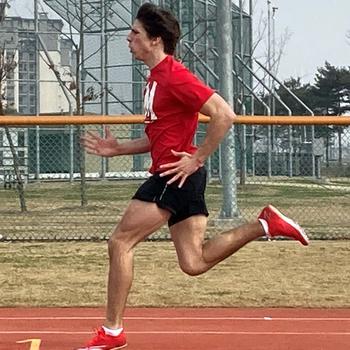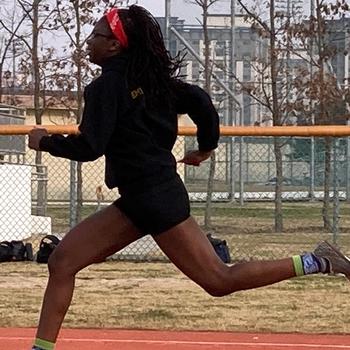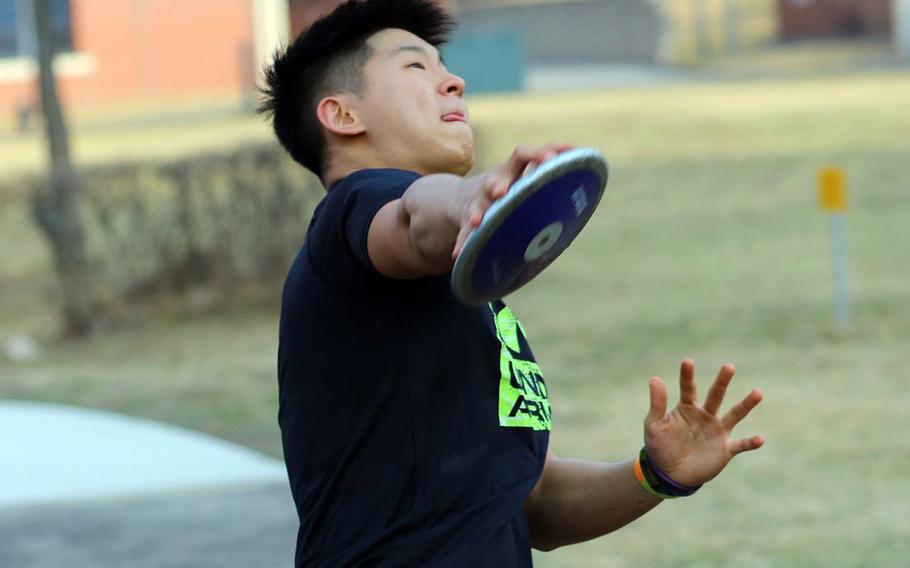 Track and field
Osan, too, is largely young and inexperienced, and will rely on a small group of returning veterans, seniors Connor Floyd, Zsa Zsa LeBlanc and Ingrid Pele, juniors Ethan Hoback and Landon Young and sophomores Edward Kim and Alexis Jeffress.
Kim won the Far East Division II triple jump title, while Jeffress did the same for the girls and took second in the 100 and 300 hurdles. Pele took third in the discus and shot.
Daegu is led by senior thrower Samaree Evens, third in Far East D-II shot and discus, senior Michael Jones and senior Kayla Randall. The Warriors, too, are a young team, with 30 athletes in total - nearly half middle schoolers.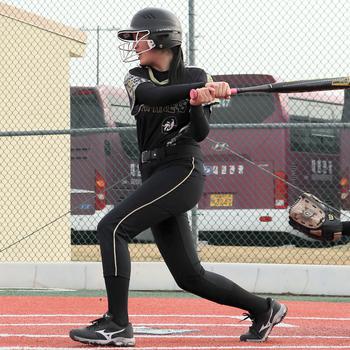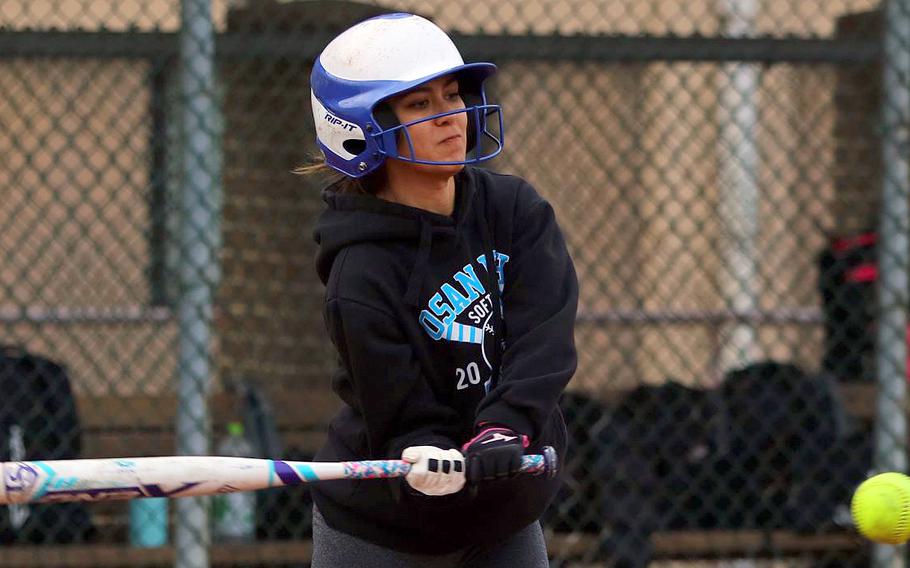 Softball
Defending league champion Daegu is pretty much starting over. Eight freshmen on coach Joy Sims' team have never played. Just two juniors and one senior played for the Warriors a season ago.
Humphreys looks fairly young as the season approaches, with a handful of returners. Senior catcher Madison Bridges is a four-year Blackhawks veteran. Senior Lizette Ceja returns on the mound, junior Reyna Peterman at third base and sophomore Joy Hayes in the outfield.
Eunha Walker will back Ceja on the mound. Junior infielder Charlize Tullos transfers in from Texas and also played in Germany.
Osan also might have a shot at overtaking the Warriors as champions. Senior Anna Mountcastle returns on the mound, junior Thalia Cowden at third base and left field and senior Arianna Bedard at third. Katelyn Edmunds, a senior, didn't play last year, but will start at shortstop.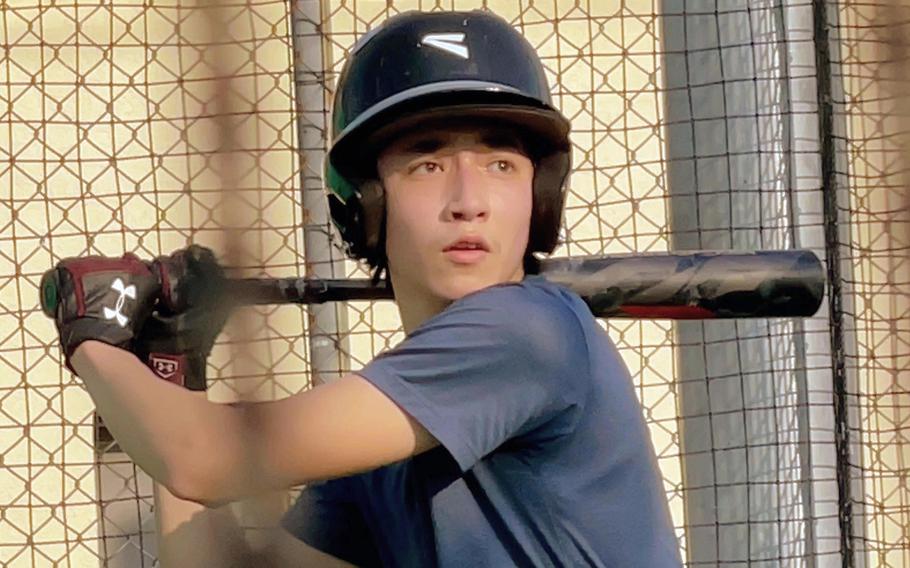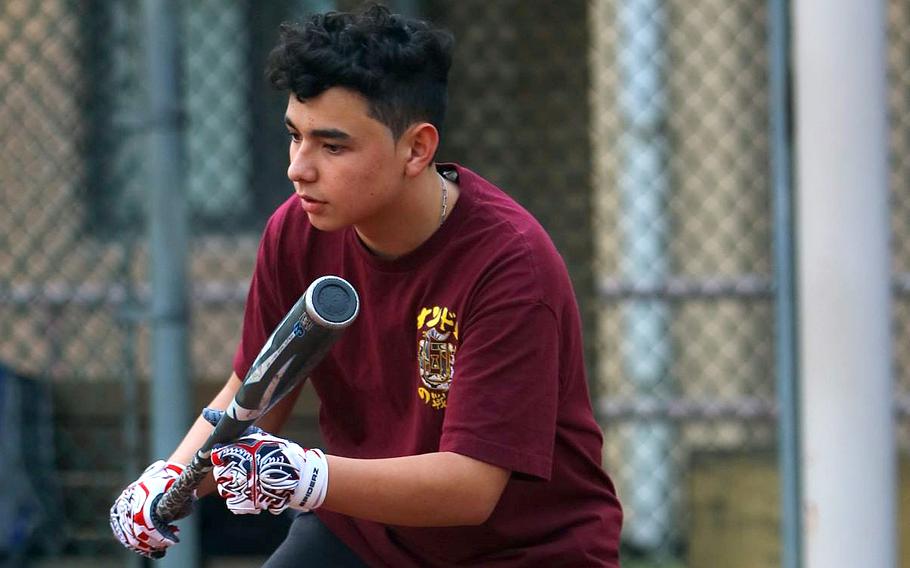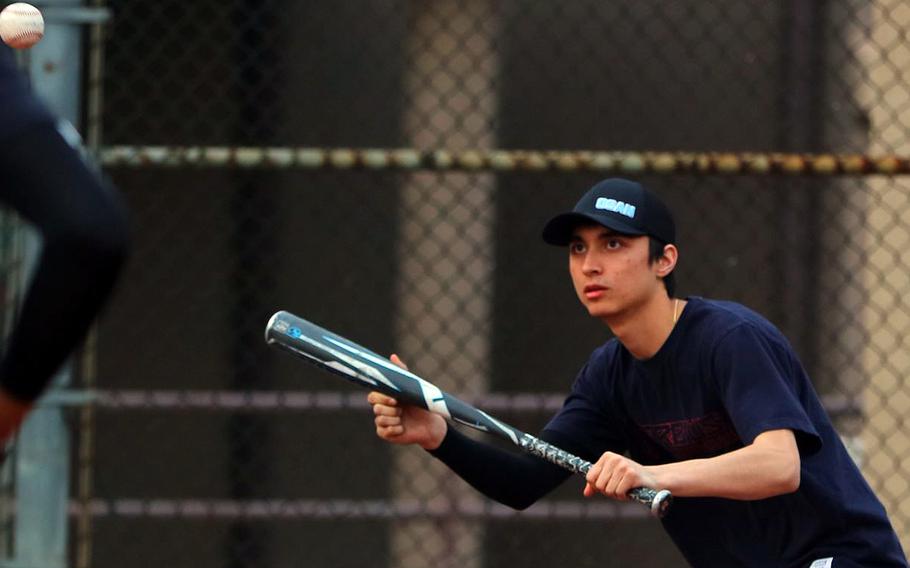 Baseball
Defending champion Humphreys is flush in returners (seniors Deacon Hahn and Justin Taft, junior Levi Ramos and sophomore Brandon Borelli) who've been working out throughout the year. Among newcomers, freshman Eric Ji shows strong potential on the mound.
Only three players return from last year for Osan, but the Cougars have some newcomers who aren't new to the game. John Ganske is a freshman but has already been named team captain. Seniors Stacy Sparks, Yoon Sung and sophomore Tyler Aguon are the lone returnees.
Daegu had 20 players come out, which nearly doubles their past season numbers. Key returners for coach Ryan Rodgers include pitcher D.J. Nelson, infielder Chris Garcia and outfielder Gabriel Miller, while newcomer Kadin Marquez, a sophomore, shows promise at the hot corner.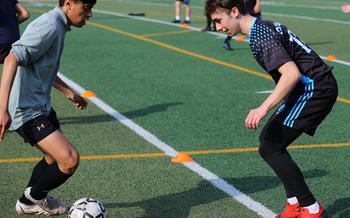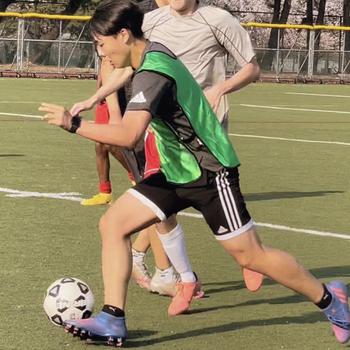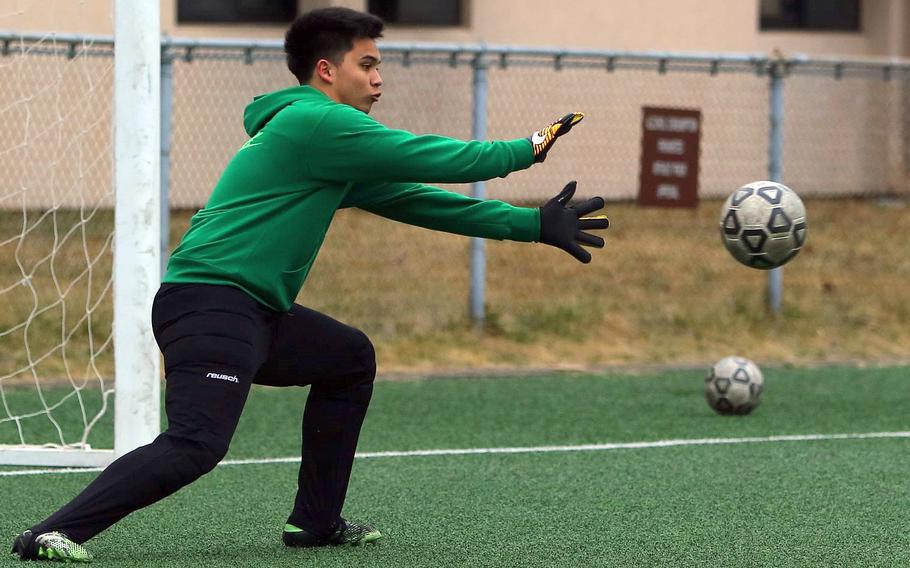 Boys soccer
Humphreys lost two players who accounted for 21 total goals from last spring's unbeaten champion team. But coach Peg Houk says the Blackhawks still plan to compete.
Sophomore Beckham Clites (four goals) is back at wing and keeper, senior Tony Oh (seven goals) at striker, sophomore Robert Morales will play keeper and defender, junior Kamron Verell up front and senior Willard Clites at midfield, wing and defense.
Osan's leading striker, senior Jose Rivera (five goals), is back along with seniors Stephen McCool, Kori Russell and Joseph Towne, juniors Colin Hafdahl, Tzuriel Jennings and Luigi Nasci, as the Cougars hope to improve on a 2-5 mark last spring.
Daegu continues to build with an eye toward future seasons. Juniors Daniel Son and Jared Rueda return at midfield, along with sophomore Dean Lentz and David Tak. Three sophomores - Dylan Watson, Jayson Puckett and Alexander Noak - shore up the defense.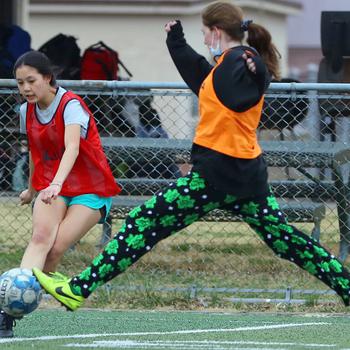 Girls soccer
Daegu won the regular-season title, just missed in the league title match with Humphreys and the Warriors hope to take the next step this season, coach Austin King said.
Eight starters return on a team heavy with upperclassmen, including leading scorer Jaela Sahagun (four goals), junior twins Ella and Emma Sims, junior Leah Williamson, seniors Junelle Abaya, Shawna Jang and Summer Brennan and sophomore Gina Kim.
With midfielder Arielle Stickar (14 goals) and goalkeeper Selena Howard gone, defending champion Humphreys faces a building task. Senior Makayla Shaw returns at midfield and Aria Freeman at forward. Sophomore Celena Rehedul is back at sweeper and junior Hannah Clites on defense.
Sophomore Nicole Donaldson is new to Humphreys, but not new to the game; she transfers in from Missouri. Freshman Divine Liufau has experience at all positions. Kinsley McCormick was the team's manager a year ago, but put on spikes and is showing promise as a player.
Four senior starters return for Osan, which coach Sung Plourde says gives him hope that his Cougars will compete.
Bailee McCollum is back in net, Chamille Gley on defense, Aysha Craft at midfield and Hailee Clark on defense. Sophomore Kristyna Smith is also back on defense.
ornauer.dave@stripes.com Twitter @daveornauer
---
---
---
---