DODEA-Japan athletes not far from where they left off on track
By
Stars and Stripes
March 13, 2022
---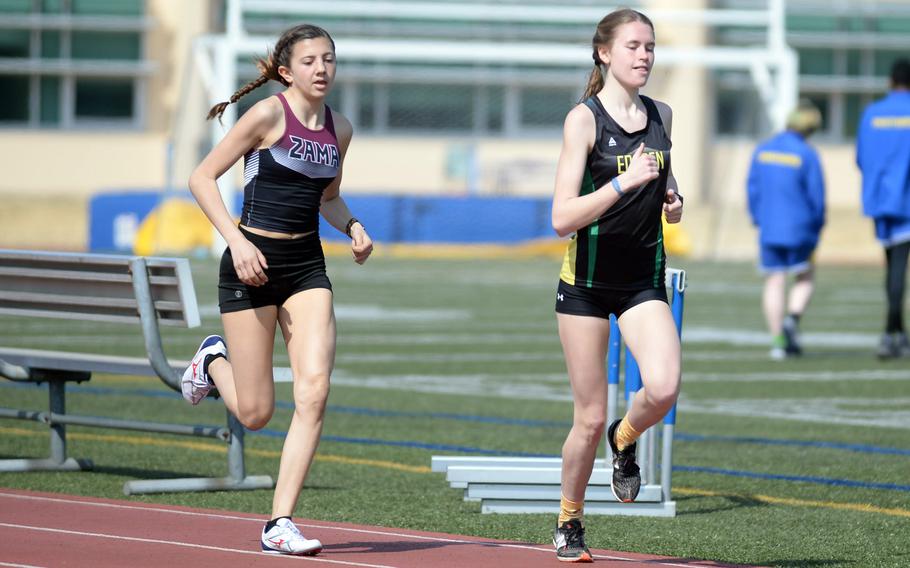 YOKOTA AIR BASE, Japan – David Blake's eyes widened in surprise. The Robert D. Edgren senior middle-distance runner and defending Far East 800-meter champion had just run 2 minutes, 15 seconds on his coach's stopwatch during Saturday's first meet of the DODEA-Japan season.
"That's my PR (personal record)! All right!" Blake said with a smile after heading back to his teammates and coach Timothy Schwehr following the race. His official time was 2:19.43, good for third place behind Yokota's Tate Rannow (2:13.08) and Macarius Bryant (2:15.48).
Not bad, considering the Eagles' home track at Misawa Air Base, some 434 miles north of Tokyo, is still buried under 1 ½ feet of snow and the team held its first practice on an actual track the day before Saturday's meet.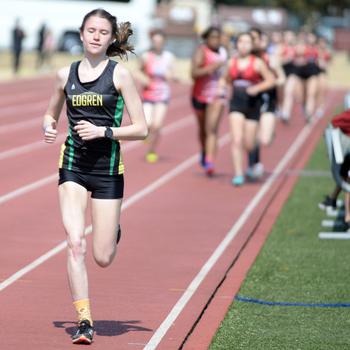 "We haven't done any time trials or distance races until now," Schwehr said. "We held our first practice here. It was a great practice. Our kids finally learned something about a track."
As for Blake, Schwehr said it didn't appear as if Blake was running full out. "He should be around 2:05" later in the season, Schwehr said. "He's capable of that. He didn't look like he was running that hard."
Blake agreed with that assessment. "I still feel like I can (run faster) later in the season," he said.
Blake also won the 400 last April in the first DODEA-Pacific Far East track and field meet run virtually due to the coronavirus pandemic.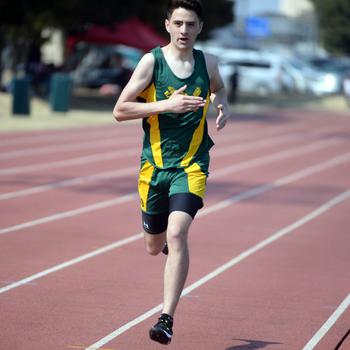 The weather for Saturday's in-person opener could not have been much better – the high temperature in Fussa, the town nearest Yokota, was 70 degrees, with sunny skies and light, variable winds.
"We were running in the cold for the last two weeks" during practice, Zama assistant coach Parish Jones said. "For this to happen today, this is great."
Besides Blake, defending Far East champions in a variety of disciplines got off to strong starts.
Reigning Far East girls cross country Morgan Erler, an Edgren senior, was timed in 5:45.72 in the 1,600, one of her specialties. She ran what's believed to be a Pacific 5-kilometer record of 18:51 in the virtual Far East cross country meet last November.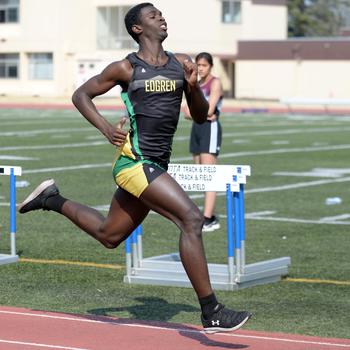 Erler's time was 21.4 seconds better than the race runner-up, Mia Bartram of Nile C. Kinnick (6:07.12).
"It was a good first race for her," Schwehr said of Erler. "We were hoping she would run under 5:50. And she did a good last lap."
Erler later finished second in the 800 to Lilianna Fennessey, a Zama sophomore who transferred after last school year from Guam High. She was timed in 2:35.39, 4.22 seconds faster than Erler.
Fennessey said afterward that her strategy was to keep a shoulder's length behind, then at the 200-meter mark of the last lap, "I could slingshot her and sprint to the finish."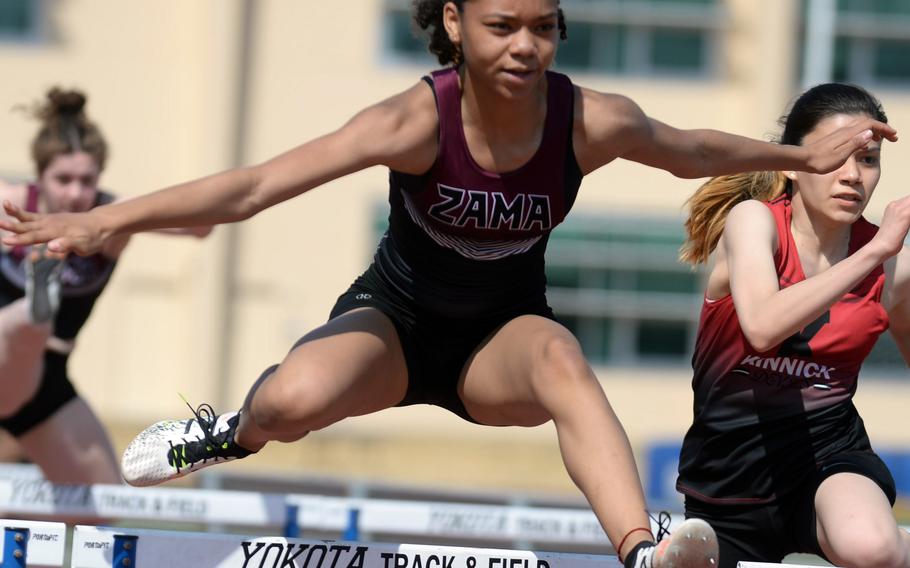 Sophomore Madison Anderson of Zama cruised easily to victories in the 100 (13.19) and 200 (27.29), which she won during Far East last spring. What she said she missed was the feeling of being pushed, after finishing so far out in front.
"If you don't see someone (on your shoulder), you're thinking, 'OK, you're good.' But if you do, it's like, 'Whoa, I gotta go now,'" Anderson said.
Nile C. Kinnick senior Austin Shinzato, the reigning Far East 800, 1,600 and 3,200 and Far East cross country champion, spent quite a bit of time well out in front of competitors. He won the 1,600 in 4:45.13 and the 3,200 in 10:39.61, both by comfortable margins.
"I was pleasantly surprised," Red Devils coach Luke Voth said of Shinzato. "He's obviously still in very good shape."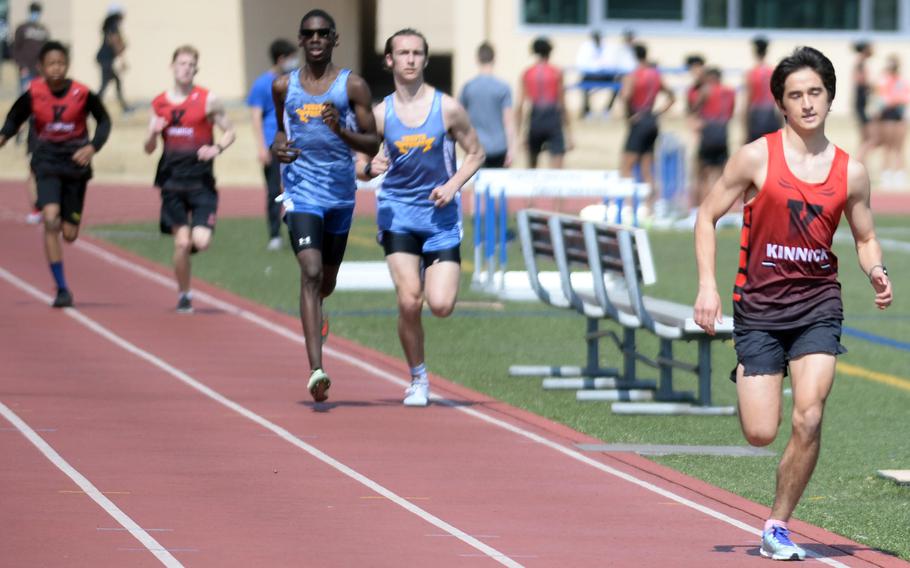 Other big winners Saturday included Rannow, who won the 400 in 55.44 and the long jump (4.75 meters) in addition to the 800. Yokota's Bryant, Royce Canta, Marcus Woods, Isaiah Nelson and Kamaury Freeman helped the Panthers win both the 400 and 1,600 relays.
Danielle Kouamo of Zama took the shot put in 7.72 and the discus in 19.43; Fennessey also won the 3,200 in 12.37.81. Zama's girls relay teams of Anderson, Theori Lindsay, Naviah Blizzard and Tianna King combined to win both the 400 and 1,600 relays.
---
---
---
---