Guam, Osan lead cheer teams in season-ending performance
By
Stars and Stripes
February 22, 2022
---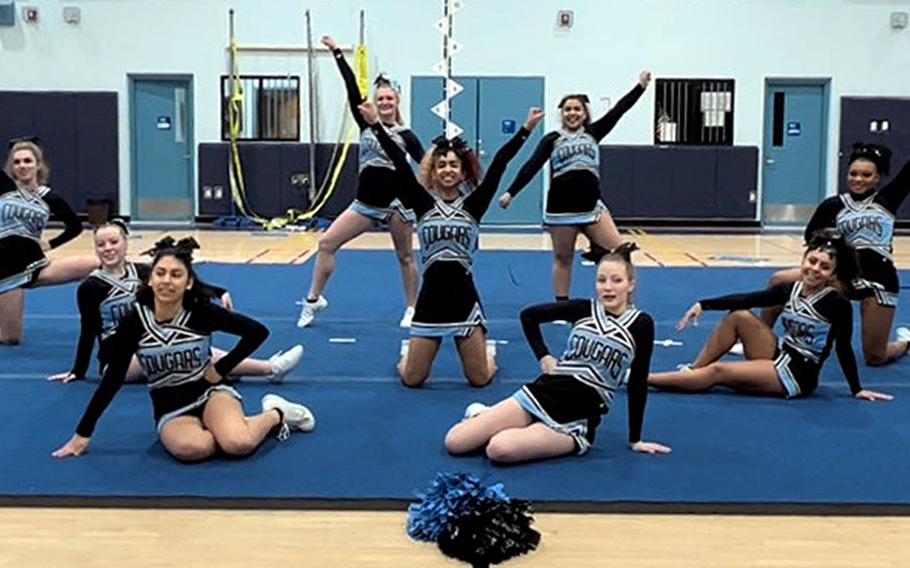 Coaches in many a sport tell their players frequently not to worry about what other schools and teams are doing, but what they're doing themselves and the goal to always improve.
That was true of the DODEA-Pacific Far East cheerleading competition earlier this month. Due to the coronavirus pandemic, it was conducted virtually; no way could cheerleaders see what others were doing because each team's routine was sent directly to DODEA-Pacific officials.
"We were competing against ourselves, trying to be the best team that we could be," said coach Rachel Overson of Guam High School, which won the Division I championship.
Osan of South Korea captured its second Division II Far East championship in four years, with first-year coach Talesha Parker at the helm.
"We were going at it four hours a day to work on a 2-minute, 30-second routine," Parker said. "There were some hard times. It's a young team. But the girls kept pushing it, gave it 100 percent every time."
An in-person Far East competition was ruled out for the second straight year by DODEA-Pacific officials due to the pandemic.
A virtual competition, in which each school would videotape cheer teams doing performing for 2½ minutes, got the OK from DODEA-Pacific officials for an initial run in October 2020 and for a second time this school year.
According to DODEA-Pacific Far East athletics coordinator Tom McKinney, schools had from Feb. 5-9 to submit their teams' videos. Those were then judged by a team of five judges scattered about the States, affiliated with Christi Lowe Video Productions of Fayetteville, N.C.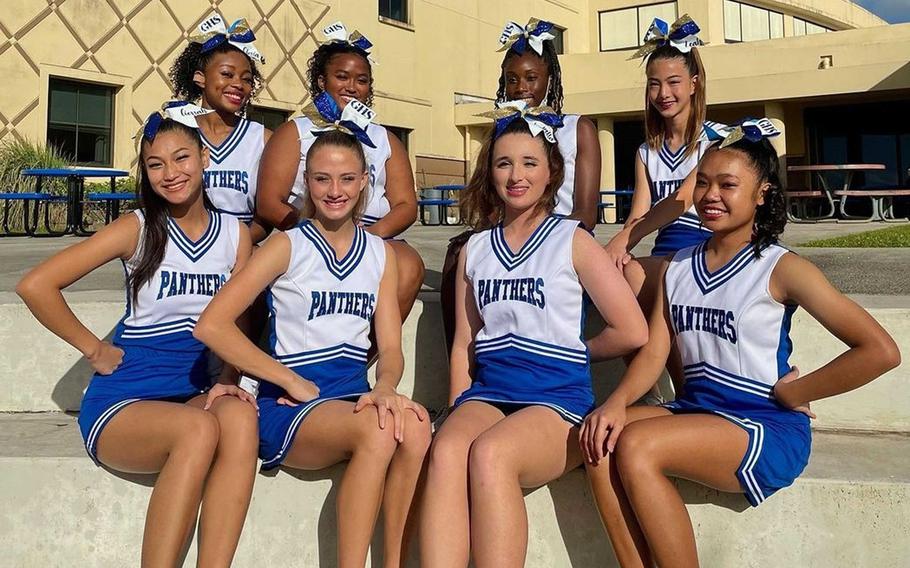 Being prepared was key for the Panthers in their drive for the D-I title, Overson said.
Practices were "heavy on conditioning," she said. "It's important for them to be physically healthy. Pushups, squats, running; anything that would prepare them endurance-wise for jumping and stunting. That 2:30 is long if you're not prepared."
Placing second and third in D-I were Humphreys of South Korea and Nile C. Kinnick of Japan. Trailing Osan in the D-II standings were Yokota and Robert D. Edgren of Japan, Daegu of South Korea and E.J. King, Zama and Matthew C. Perry of Japan.
Defending D-I champion and runner-up Kadena and Kubasaki were unable to compete with winter athletics activities shut down at each school due to the rise in COVID positives and contract tracing, meet organizers said.
---
---
---
---