Teams in Korea and Japan shake off the rust, get back to competition
By
Stars and Stripes
February 5, 2022
---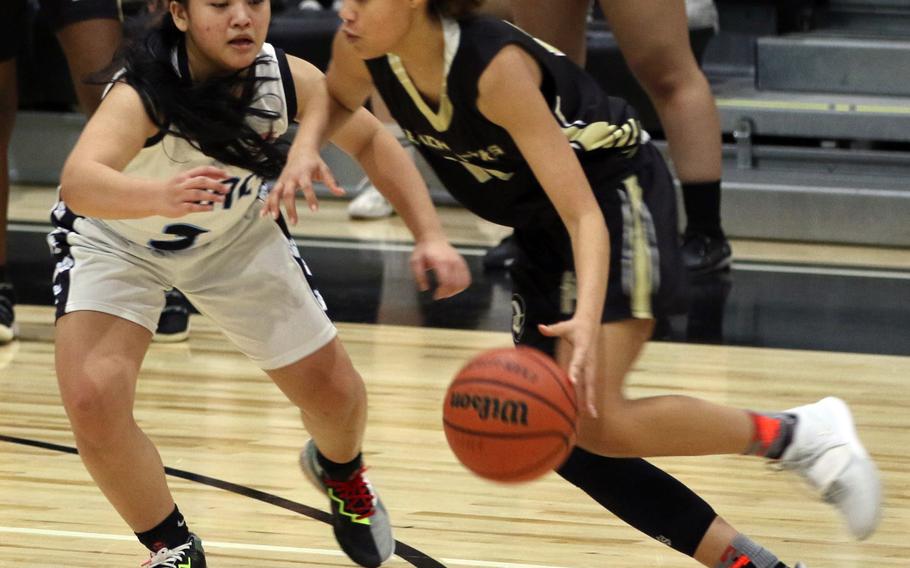 MARINE CORPS AIR STATION IWAKUNI, Japan – Some teams and players found it a struggle. Others looked as though they hadn't lost a step despite what for some amounted to a nearly two-month layoff following a three-week COVID-induced pause on the heels of the two-week Christmas break.
Friday and Saturday marked the first days back from that long pause for wrestling teams in Japan and Korea.
Despite staying unbeaten on the season following the weekend, Nile C. Kinnick's girls basketball and wrestling teams did have issues getting going.
"A lot of us were working out on our own, but we needed to be practicing and building up stuff as a team," said Red Devils guard Jasmine Pho.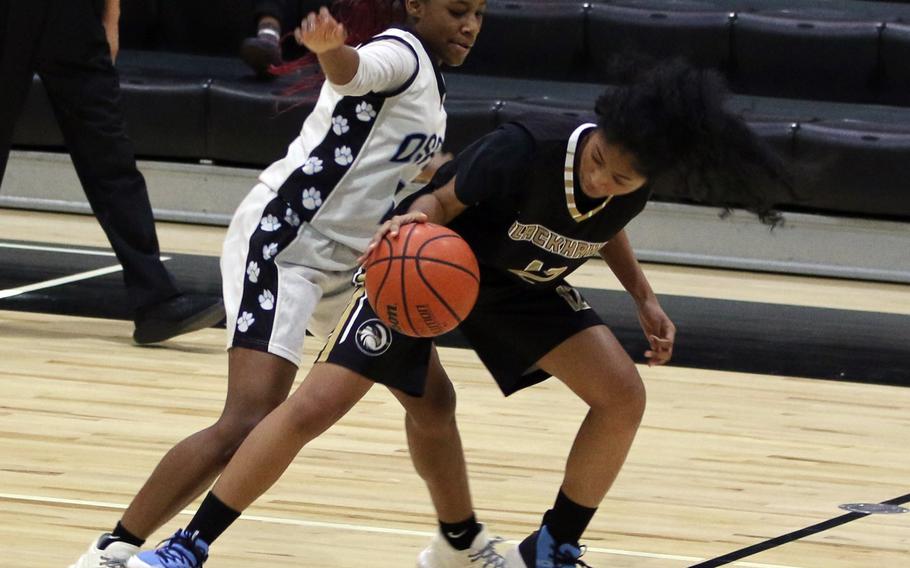 They were supposed to reboot their season on Tuesday at Yokota, but the referees were a no-show, so the Panthers and Red Devils did a scrimmage, which Pho said was a big help in getting restarted.
"That helped get us back into the game and see what we needed to work on and focus on more after six weeks with no games," she said.
The Red Devils swept two games over E.J. King at Iwakuni, improving to 7-0, while the Cobras suffered their first two defeats in nine games.
Kinnick's wrestling team recorded victories over Yokota and Robert D. Edgren. According to Red Devils coach Gary Wilson, the stop-start nature of the COVID pause, not knowing sometimes from one day to the next what would happen, was a hindrance.
"It's everybody, not just us," Wilson said of the other teams at Saturday's tri-meet at Yokosuka Naval Base. "Everybody's lost kids who didn't want to come back. We have 23 of the 36 who started with us, and today we had just 16 who could wrestle."
Some schools could hold practices, while others did not, such as Edgren's boys basketball team, which went without workouts for three weeks. The Eagles still kept their two games against Zama close, losing Friday by 11 points and Saturday by just three.
"Lack of being in game shape," Eagles coach and Edgren athletics director Andre Thibert said.
Though they're 0-7 after the weekend, Thibert said he's seeing signs of life. "The guys are really starting to play together now," he said.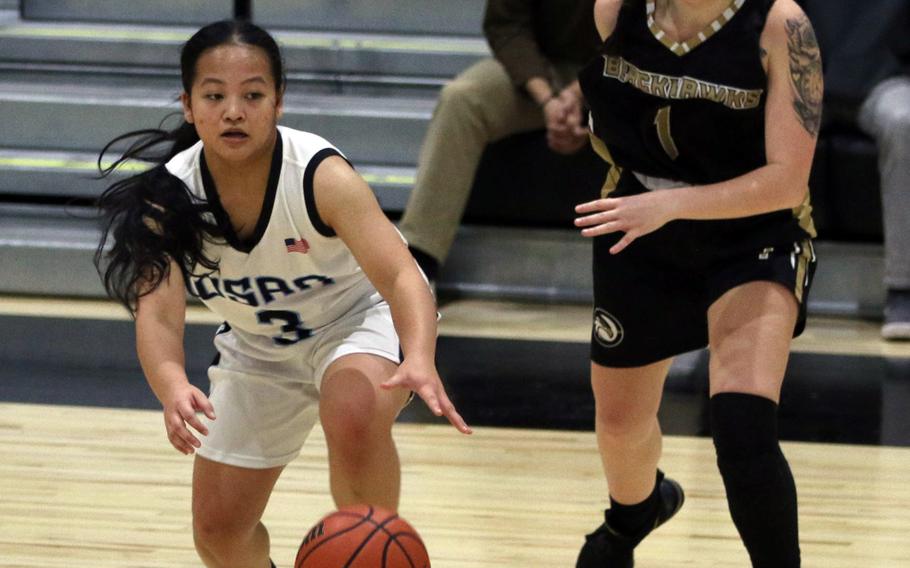 The same was said for Humphreys' two girls basketball teams by Eddie Rozzi, the Blackhawks' coach.
"Getting consistent attendance at practice," Rozzi said. "A lot of newcomers to the game, having a week or two off makes it that much harder to get the skills ready for game time."
Thus, sometimes a coach must rely on a battle-tested veteran, as Humphreys' boys coach Ron Merriwether did. After losing 66-64 at Osan in Saturday's first game, the Blackhawks turned to senior guard Simon Song, who broke the league's scoring record in a 94-10 win over Daegu.
It was Song's first game back from a right ankle injury, which sidelined him for the Blackhawks' only other games in the second week of December.
"He had a really good weekend," Merriwether said of Song, who scored 63 to break by eight points the old DODEA-Korea mark of 55 set last April 9 by Humphreys' Myles Johnson. "He was on fire that second game, but we didn't know he was going that route."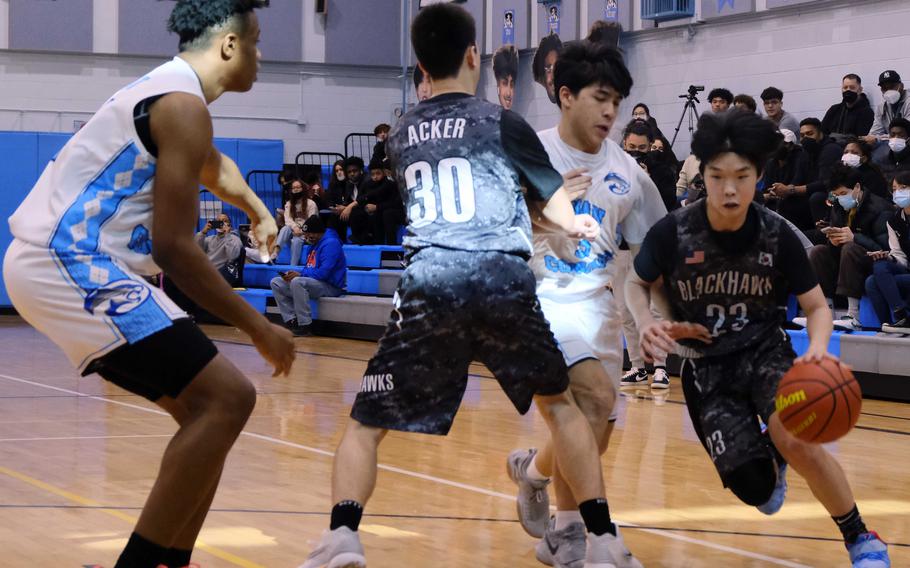 ---
---
---
---