DODEA-Pacific adds another week to pause on sports
By
Stars and Stripes
January 25, 2022
---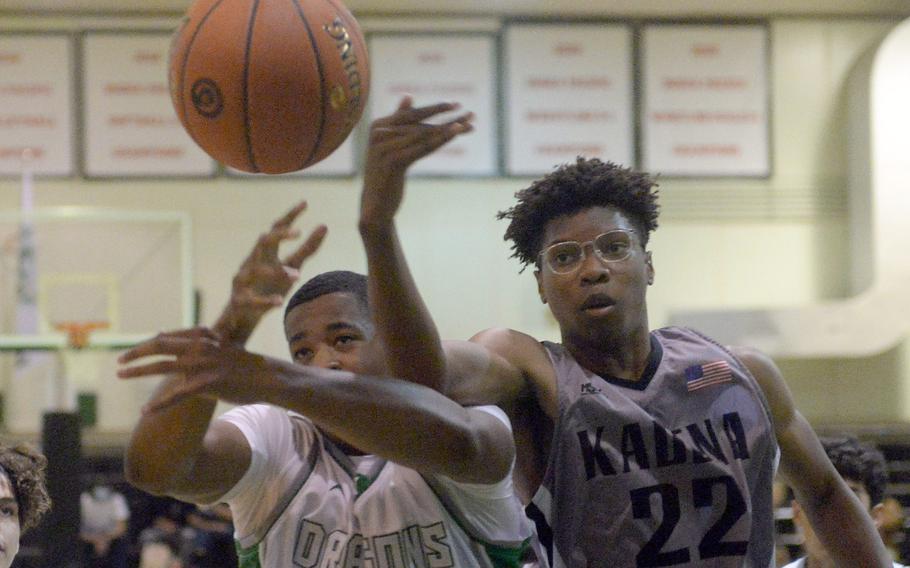 DODEA-Pacific has extended its pause for high school sports through Monday due to spikes in coronavirus cases in the region.
"On Feb. 1, we're going to reopen the winter season as it was prior to the pause," DODEA-Pacific chief of staff Todd Schlitz said Tuesday.
Whether missed events will be rescheduled and if/when end-of-season district tournaments can be played is under discussion, Schlitz and DODEA-Pacific athletics coordinator Tom McKinney said.
Continued play is subject to health conditions and COVID-19 protocols at each base, Schlitz said.
"It (schedule) is going to look different and it's going to be based on (local) conditions," he said. "It's kind of fluid right now. We'll know in (a few days) what the schedule's going to look like," he said.
U.S. bases on Okinawa and in Japan remain in Health Protection Condition Bravo and Korea in Bravo-plus – one step away from HPCON-Charlie where schools and sports would be shuttered and remote learning would resume as was the case in spring 2020.
Basketball and wrestling seasons were slated to end Feb. 12 in schedules sent out at the start of the season.
With so little room left in the schedule, "we're going to do what we can to make up whatever competitions we can" that were lost to the pause, DODEA-Pacific spokeswoman Miranda Ferguson said. "If they're able to finalize and create some more opportunities, we'll do that."
Teams still may practice and scrimmage if protocols permit them on each base, Schlitz said.
The pause mirrors directives issued the week of Jan. 10 by U.S. Forces commands in Japan and Korea. The stay-at-home order was originally scheduled for two weeks but was extended for a third week.
A separate shutdown is also affecting Guam High. An email sent Friday by Independent Interscholastic Athletic Association of Guam president Terry DeBold said the league, of which Guam High is a member, is also shut down until Monday.
One effect of the pause was the canceling of this weekend's American School In Japan Kanto Classic basketball tournament for the second straight year.
"Too many teams unable to play," ASIJ athletics director and tournament director Tim Jacobsson said. "Such a bummer for the kids."
Extending the pause left some dispirited. "They're (players) gutted, but they understand. They're still hopeful" for a DODEA-Japan end-of season tournament, Matthew C. Perry boys coach Daniel Burns said.
---
---
---
---