Father Duenas keeps streak alive while winning another title
Stars and Stripes
December 11, 2021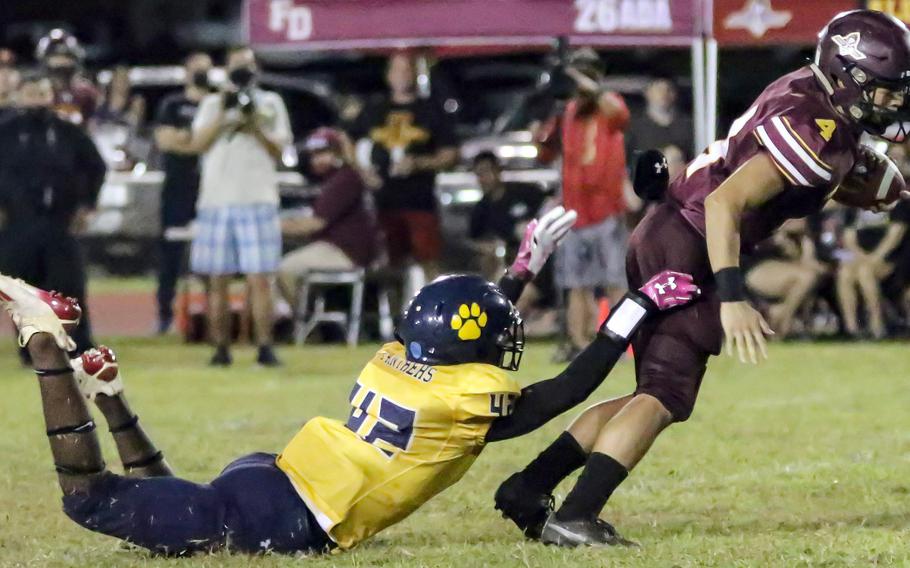 MANGILAO, Guam – Thanks to league co-Most Valuable Player Caiyle Gogue, Father Duenas Memorial on Saturday set a Guam record with its sixth straight high school football title and extended its league record with its 57th straight victory.
The senior running back ran 11 yards for one touchdown, which he set up with a lengthy punt return, boosting Father Duenas past Guam High 26-8.
"This is amazing. We worked hard for this from Day 1," Gogue told Guam Sports Network after the game. "We were looking to bring home another championship for FD."
Gogue later used another long punt return to set up the Friars' last score, a 1-yard run by Vance Meno, and before that ran 64 yards deep into Panthers territory to set up a 27-yard field goal by Alex Sojo.
While Gogue looked the part of MVP with 196 yards on 24 carries plus 123 punt-return yards, the Friars' defense kept the pressure on the league's other co-MVP, Panthers quarterback Aaron Johnson, all night, holding him to one pass completion in 10 attempts.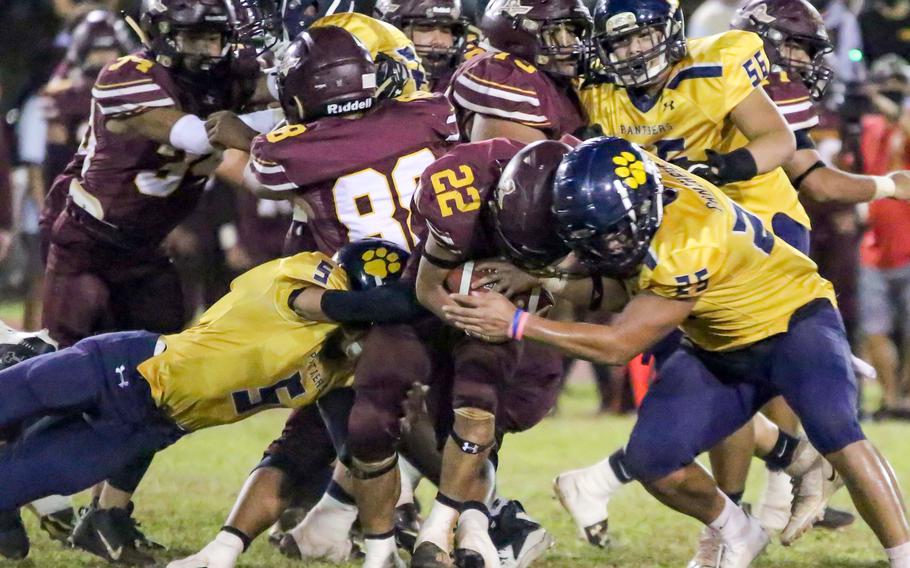 It was a key completion – an 11-yard touchdown pass to Robert Ellis in the third quarter, which cut the Friars' lead to 16-8. But it was as close as the Panthers got.
"They (Friars) had a great game plan and we made some key errors," Panthers coach Jacob Dowdell said.
"We're a young team, and we played young tonight. But we fought the whole game. Just getting here when we weren't sure we would have a season at all. I'm not disheartened at all. I'm proud of them."
Sojo, the Friars' quarterback-kicker, wasted no time getting the Friars on the board with a 22-yard field goal on their first possession.
In the second-quarter, Sojo passed 46 yards to Daethan Alcantara for a touchdown. The Friars defense later stopped the Panthers on a goal-line stand. Johnson came up short on two sneaks, then on fourth down had a pass to the end zone batted down by the Friars' Alucios Medler.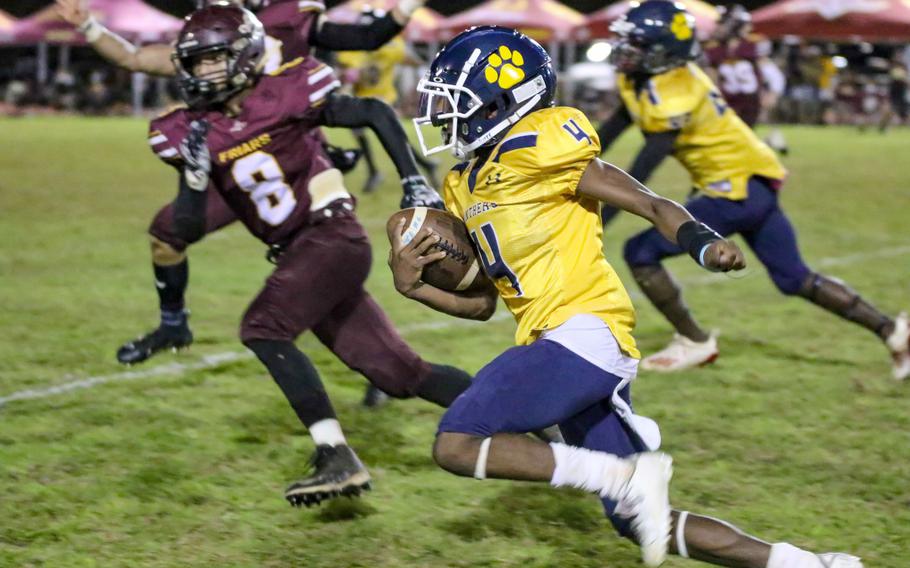 Gogue next took his own turn putting points on the board with his 11-yard scoring run, which made it 16-0 early in the third quarter.
The Panthers then took advantage of a rare mistake by Gogue. Guam High's Terrell Rosario, who had a season-high 16 tackles, recovered a Gogue fumble which set up the Panthers' only score.
Johnson added a two-point run following his TD pass to Ellis. But it was all Friars from there.
"We had a couple of chances to score. Give them (Friars) credit for stopping us," said Dowdell, whose Panthers finished 7-2 on the season.
Senior Avery Gamboa had nine tackles and recovered a fumble for the Panthers, who sacked Sojo twice. Johnson finished with 34 yards on 12 carries and DeShawn Baird added 44 yards on 15 carries.
Notes – With the league title, the Friars broke the island record set from 1985-89 by George Washington with five straight, and the Friars' winning streak long eclipsed the 33 that the Geckos won during that span. … The longest winning streak in the Pacific prior to the Friars' 57 was Yokota's 55 straight from 2000-05 – and two of those wins, the first two games in 2002, were vacated when it was found Yokota used an ineligible player.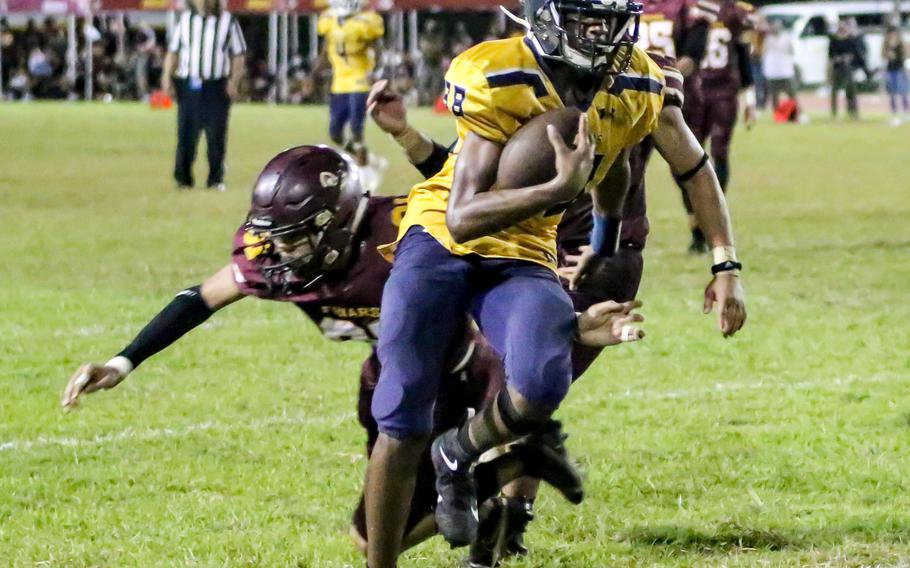 ---
---
---
---