DODEA basketball, wrestling are back in Korea again this weekend
by
Dave Ornauer
Stars and Stripes
December 9, 2021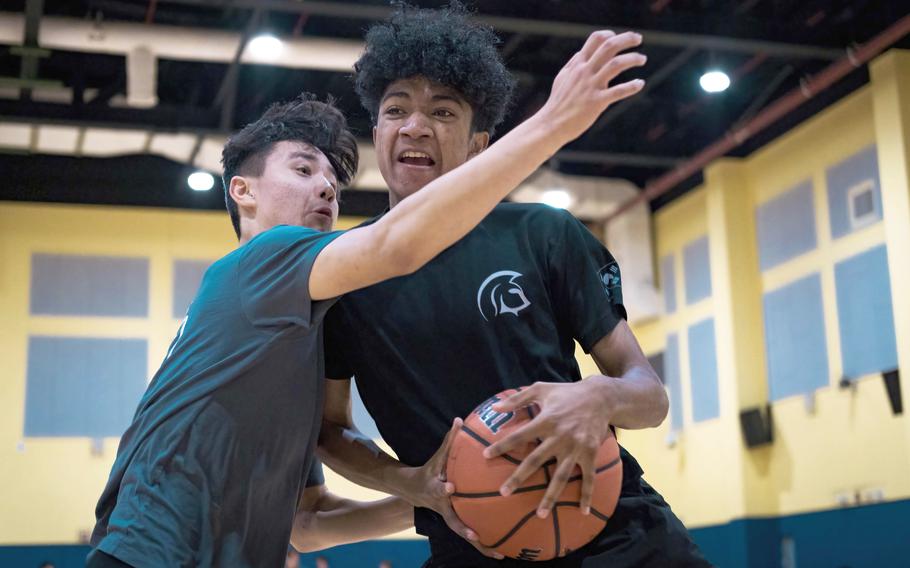 After Humphreys dominated last spring's split-squad season, Osan's boys basketball program hopes to turn things around as the first full varsity season in two years starts Saturday.
DODEA Korea's boys season, featuring the Cougars, Blackhawks and Daegu Warriors varsity teams, begins at Humphreys, while girls start at Daegu. Two Humphreys squads will make it a four-team league.
Wrestling starts at Osan on Saturday, with all three schools on the mat.
A mix of veterans from Osan's teams last spring plus an influx of new blood and transfers have Cougars boys coach Valencia Hickey optimistic.
"The boys basketball team has gone through a great transformation," Hickey said. "We have an entire new coaching staff, a robust freshman squad and a powerhouse of upperclassmen to lead the way."
Back from last year's Osan Black and Blue teams are seniors Gavin Lunn (guard) and Martin Walker (forward), juniors Jaylon Grant (guard-forward) and A.J. Panboon (guard) and sophomores Brandon Edmunds (guard) and Adrian Perry (guard).
They're joined by senior center D.J. Turner, junior guard Dash DeSilva (who transfers from the Netherlands), junior guard Adam Rutland from Washington state, freshman Andrew Burks (forward) and freshman post John Ganske, a transfer from Nebraska.
"We have a lot of kids back," Osan athletics director Jerome Learman said. His split-squad teams went a combined 1-11 against Humphreys Black and Gold. "They (Humphreys) had two good guards and a good run of bigs that we haven't been able to match up with."
Blackhawks coach Ron Merriwether says Humphreys has finally pressed the rebuild button. This after his program won league regular-season titles the last four full regular seasons and Far East titles in 2018 and '19.
Guard Myles Johnson and center Collin Metcalf, cogs in the Blackhawks program the last two years, have graduated, and sophomore Sean Cook decided not to play this season.
"That's where coaches earn their money," Merriwether said of the rebuilding task confronting him.
DODEA Korea's regular season is being played over five Saturdays, the last one Jan. 29, with the postseason tournaments on Feb. 5.
There are no season-ending Far East tournaments, nor will the DODEA Korea teams play against non-DODEA opposition in the Korean-American Interscholastic Activities Conference.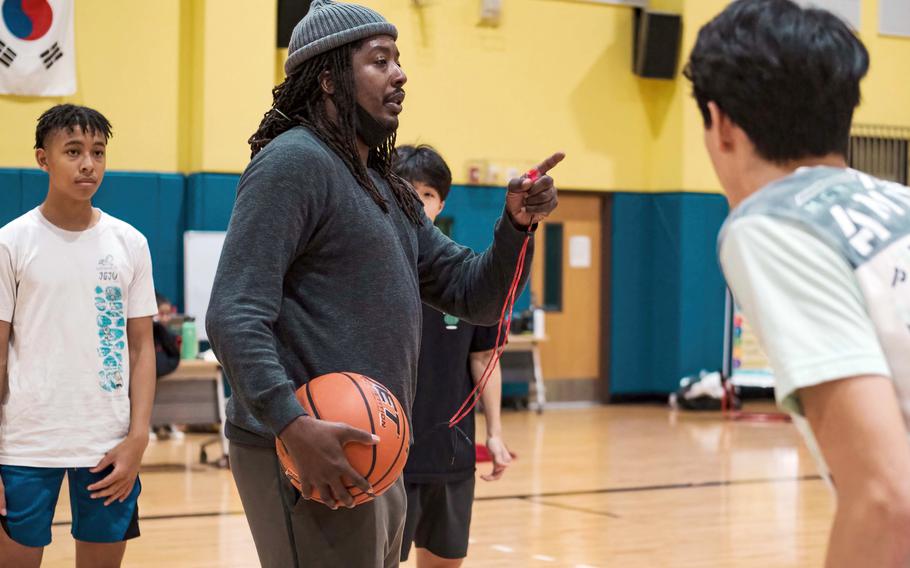 Boys basketball
The Blackhawks have less height, but more quickness than in years past, Merriwether said. Returning are seniors Cesar Celis and Simon Song and sophomore Brandon Goins.
"We have a long way to go on maturity and experience," Merriwether said. "Longer preparation, a return to fundamentals and a favorable scheduling of more games this year, we will contend in league play."
Daegu's cupboard is bare from two years ago, with the entire roster new to basketball and 90 percent underclassmen.
"I'm very excited to see how the season will play out," coach Blake Sims said. "We have a lot of energized players."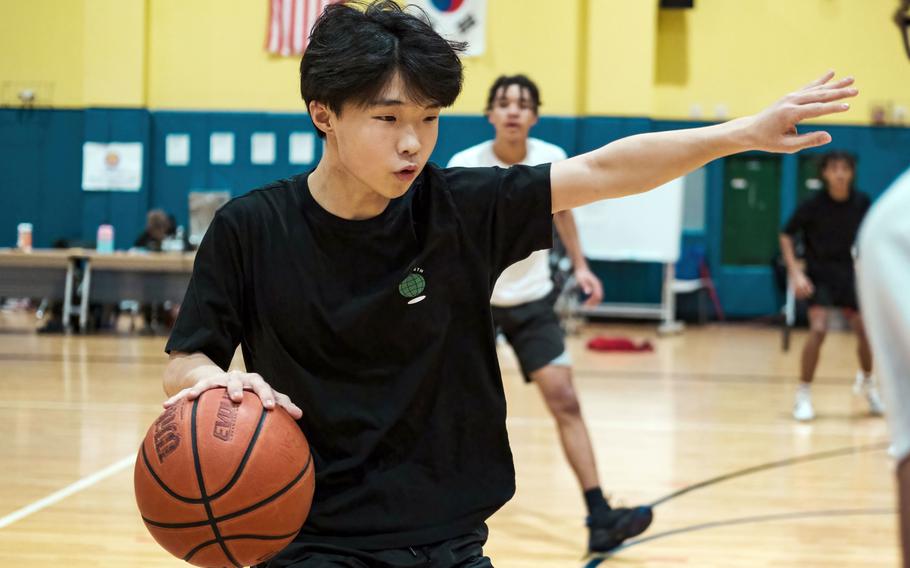 Girls basketball
Osan could also be at the cusp of challenging Humphreys and Daegu, which have ruled the DODEA Korea roost the last few seasons.
And the Cougars face a season of transition, since coach Robert Penry is transferring to Guam this month – and taking his sophomore daughter Gabriella with him.
Laura Mountcastle is set to take the reins, and she'll have her daughter, senior Anne, who "will be a valuable inside and outside threat," Penry said. The Mountcastles transferred from Taipei American.
Joining them will be junior guard Margaux Edquid and sophomore post Tatiana Lunn.
The Humphreys Black team will consist of upperclassmen, while the Gold team roster features underclassmen to help the program reload for coming seasons, coach Eddie Rozzi said.
Seniors Jaida Brinkerhoff (guard) and Madison Bridges (forward) return. Senior forward Alexis Smalls transfers from Yokota, junior forward Clarissa Parham transfers from Puerto Rico and seniors Bri'An Watson (guard) and Makenna Yurisich (forward) move up from junior varsity.
For the Warriors, senior Kayla Randall is the lone returner from 2019-20. Coach Kathryn Brashears says senior Summer Brennan, a point guard, and sophomore Jazmirra McClendon, a power forward, can be expected to make an impact.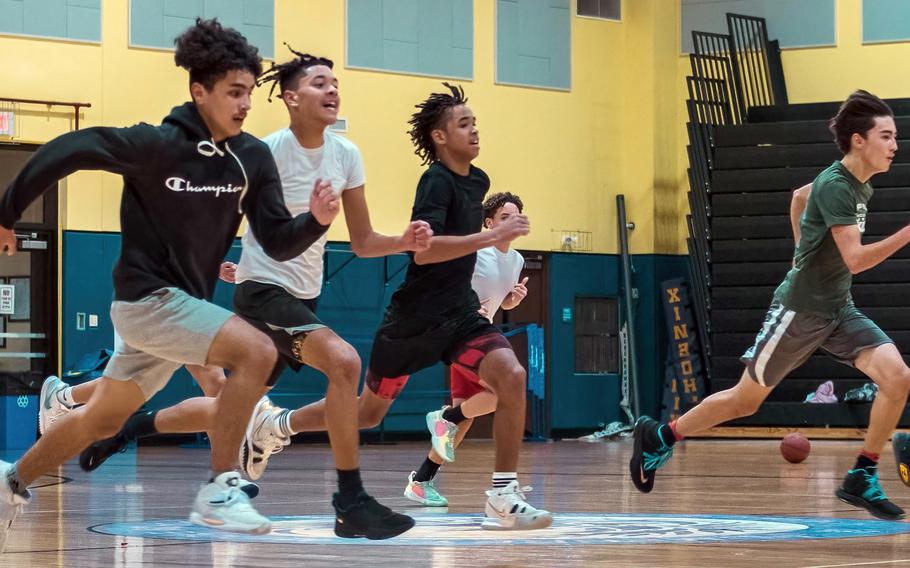 Wrestling
A combined three wrestlers from DODEA Korea schools saw action in the last Far East tournament, with none of them placing in the top six.
Isaac Ciochetto, a junior, returns at 168 pounds, and fellow junior Ethan Hoback is back at 180 pounds for the Cougars. Only two seniors dot Osan's roster, heavyweight Yun Song and 148-pounder Stacy Sparks.
Coach Michael Paul has six freshmen and two sophomores on the roster.
The Blackhawks have just four wrestlers with experience, with the rest new to the sport, coach Ben Pak said. Two return from two years ago, senior 141-pounder Adison Gordon and junior 180-pounder Ikaika Mendoza; only Gordon wrestled at Far East two years ago.
Daegu's numbers are typically low; only four wrestlers in different weight classes and all are new to freestyle wrestling. Just two have some youth wrestling experience, coach Jeramie Lentz said.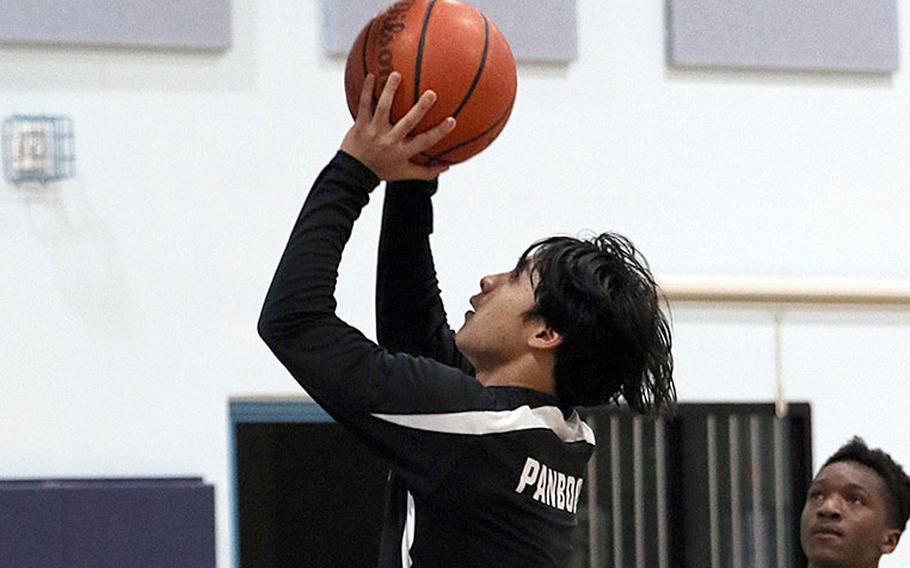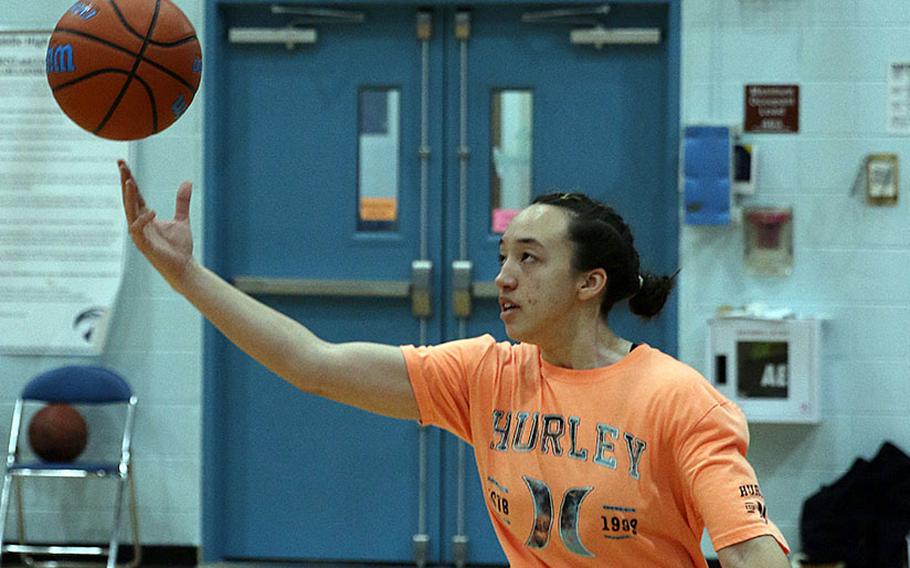 ---
---
---
---