Panthers hold off George Washington to reach Guam final
Stars and Stripes
December 4, 2021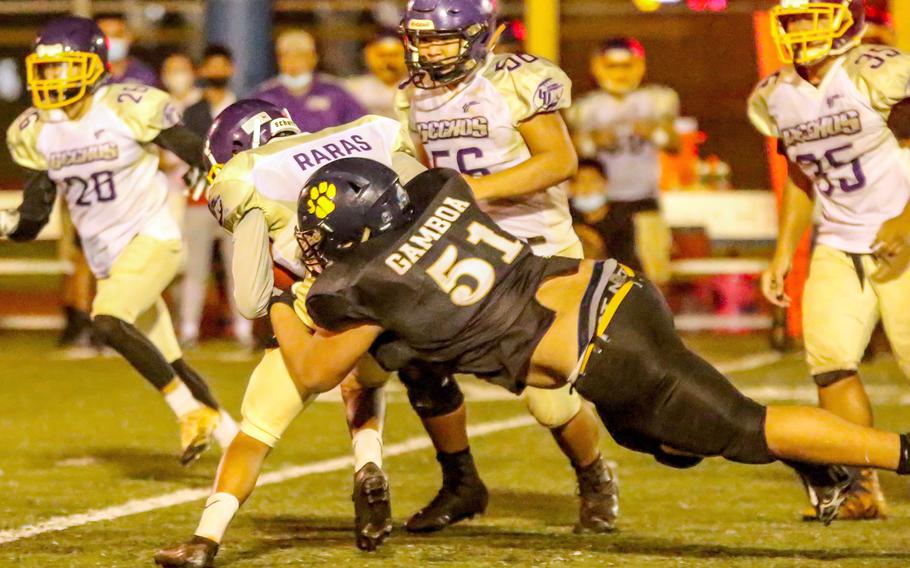 AGANA HEIGHTS, Guam – Having starred at quarterback all season, Aaron Johnson also played big on defense Saturday when Guam High needed him the most.
The Panthers sophomore stepped in front of an open receiver in the corner to intercept a pass with three seconds left, halting a last-ditch George Washington drive and preserving a 21-14 win in a Interscholastic Sports Association semifinal.
The win boosted the Panthers into next Saturday's island championship game for the first time since losing to the Geckos 14-0 in the 2011 final. Guam won its first and only league title in 2010, 7-6 over George Washington.
"I'm spent," coach Jacob Dowdell said after the Panthers rallied from seven points down two times to win their fifth straight game following a 17-7 loss to Father Duenas Memorial on Oct. 29.
Guam faces the Friars in next Saturday's final at Geckos Field; kickoff is at 7 p.m.
Johnson was crucial to victory on both sides of the ball. He threw three touchdown passes Saturday: 15 and 32 yards to Benjamin Harris and 16 to Robbie Ellis.
But it was a decision by Dowdell and his coaches to also play him in the secondary that proved to be key.
"I've known him for a long time," Dowdell said of Johnson, dating back to his youth football days on the island. "It was a hard decision for us to make when you're risking your quarterback that way."
And Johnson got hurried and hit all game long en route to going 7-for-11 for 154 yards. "He kept getting blasted all night, but he kept getting up and making plays," Dowdell said. "Aaron is a team leader, on both ends (and) Aaron made a great play" to end the contest.
While Johnson's interception sealed the victory, the Panthers also halted the Geckos on two other drives thanks to Terrell Rosario, who had 16 tackles and forced two fumbles, one recovered by Damian Perez and the other by Laethain Gumaban.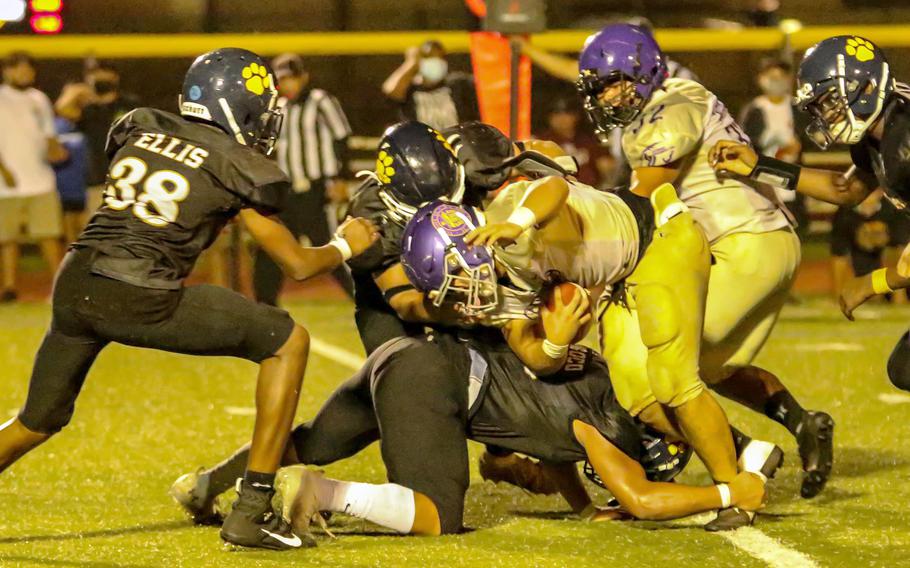 Dowdell and the Panthers dedicated the game to Gumaban's grandfather, Joseph, who passed away recently.
"We were down twice in the game and it seemed like a guardian angel was there to help us make plays," Dowdell said.
One other change was moving running back Randy Angoco to the line to shore up the Panthers' depth in the interior. "Glory is for him scoring touchdowns; victory was for him to play offensive line and break some key runs when we needed them," Dowdell said.
Now after fourth-place finishes in 2018 and '19 and third place in 2012, '13, '15 and '16, the Panthers return to the league title game, facing Father Duenas for the first time for all the marbles. The Friars shut out Southern 21-0 in Friday's first semifinal.
"We're just going to soak this one in and enjoy it," Dowdell said.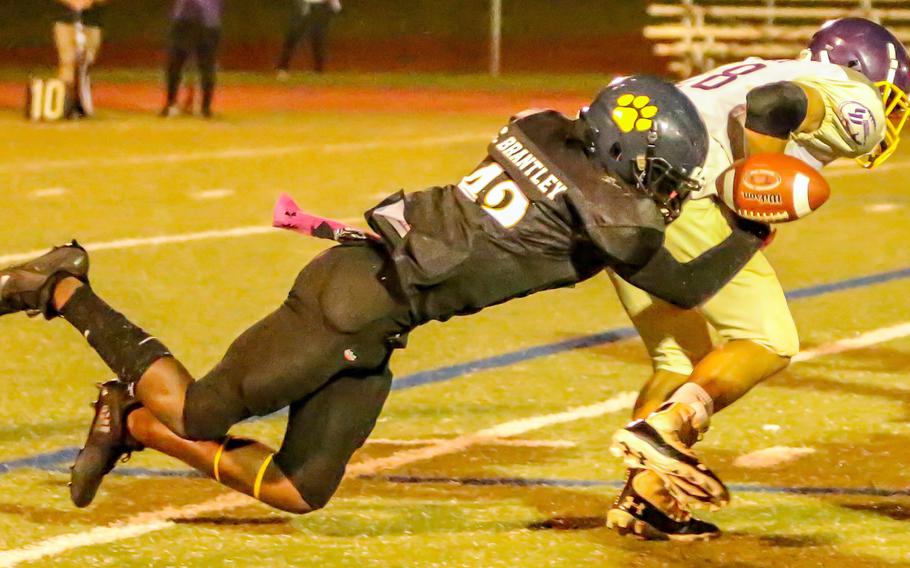 ---
---
---
---