Guam High overcomes weather, Simon Sanchez
Stars and Stripes
November 27, 2021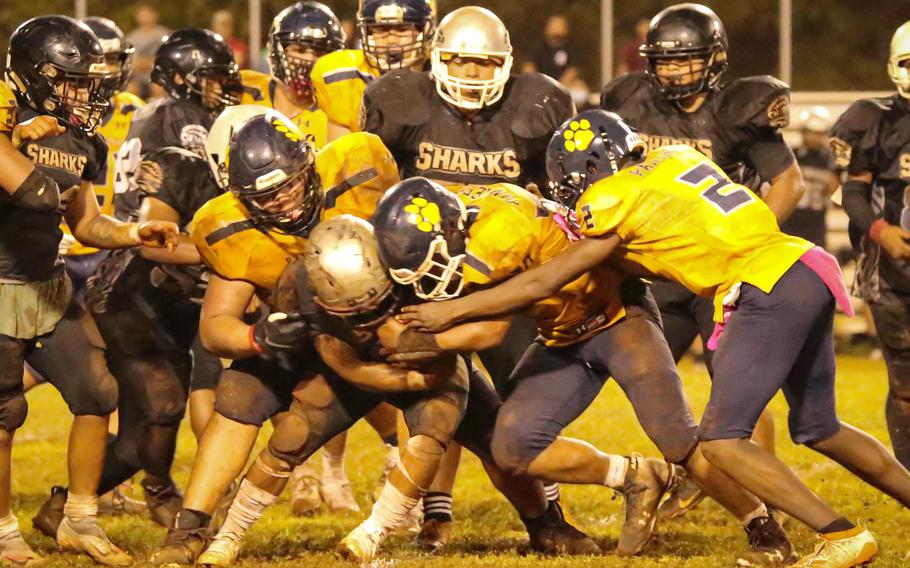 MANGILAO, Guam – Faced with showers, mud and a stubborn Simon Sanchez offense, Guam High kept its foes at bay to finish the regular season 6-1 and in second place, with a home playoff game next Saturday.
DeShawn Baird rushed for a team-high 214 yards and a score, Cameron Brantley added two rushing touchdowns and Benjamin Harris and Baird each recovered a fumble as the Panthers outlasted Simon Sanchez 44-32 Saturday at George Washington High School.
"The kids found a way at the end of the day," Panthers coach Jacob Dowdell said.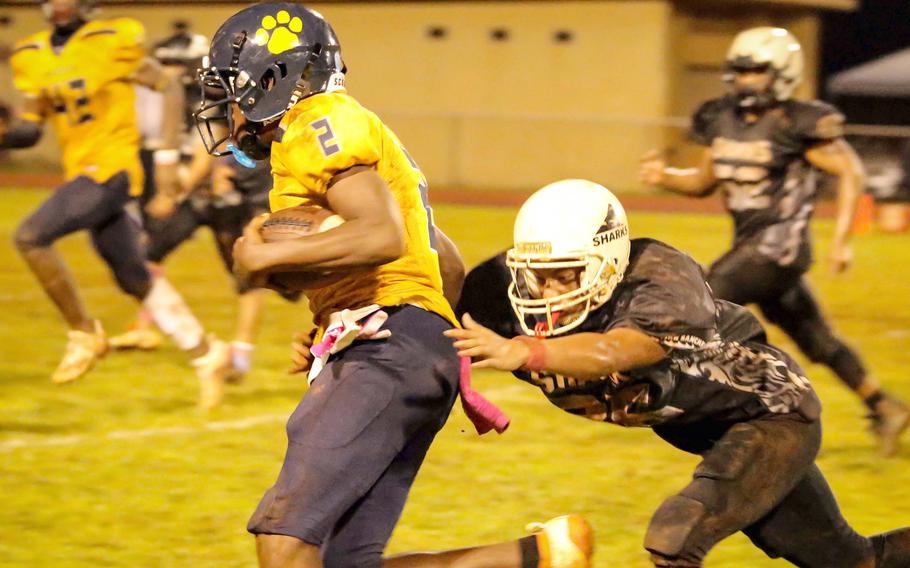 Guam found itself in what Dowdell referred to as a "dogfight" against the Sharks (2-5).
"That wishbone, they do it over and over and they played hard, they never quit," Dowdell said. "But our kids were very resilient. And our coaching staff stepped up and helped our players adjust. … They really proved their worth to the team tonight."
It remained tight throughout the first half. The Sharks led 8-6 after one period and the Panthers 22-20 at halftime before Guam managed to put some cushion between it and Simon Sanchez in the late going.
Baird's yards came on 12 carries, including an 18-yard TD run. Arron Johnson had 53 yards and a touchdown on a quarterback sneak; Dowdell referred to Johnson as Guam's "player of the game."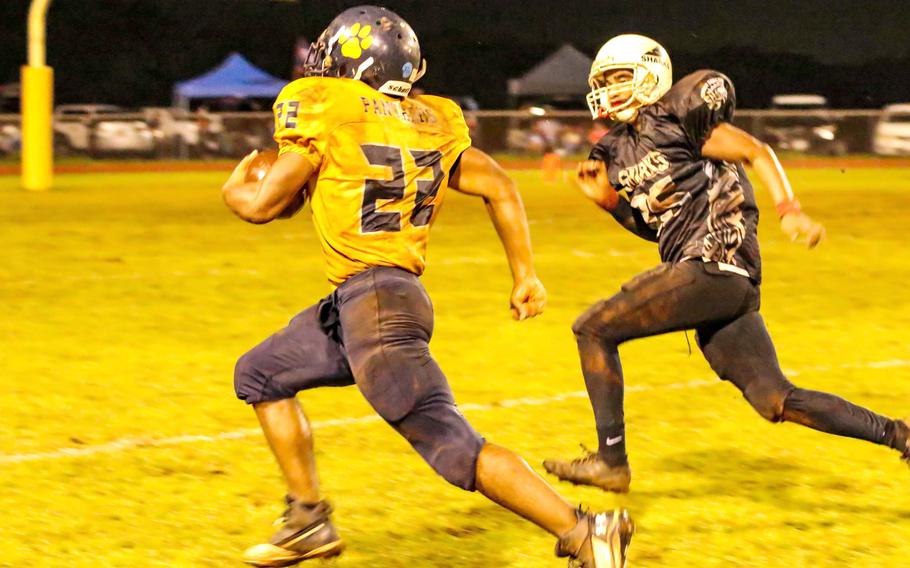 "When we needed a big play, we would go to him," Dowdell said.
Brantley added touchdown runs of 25 and 4 yards. Robert Ellis ran 33 yards for another TD and Harris scored on an 18-yard run. The Panthers had two touchdowns called back on penalties.
With the regular season over, the Panthers next host George Washington (5-2) on Dec. 4 in one Interscholastic Football League semifinal.
The winner plays the winner of next Friday's semifinal between Father Duenas Memorial (7-0) and Southern (4-3); the Friars have won 55 straight games.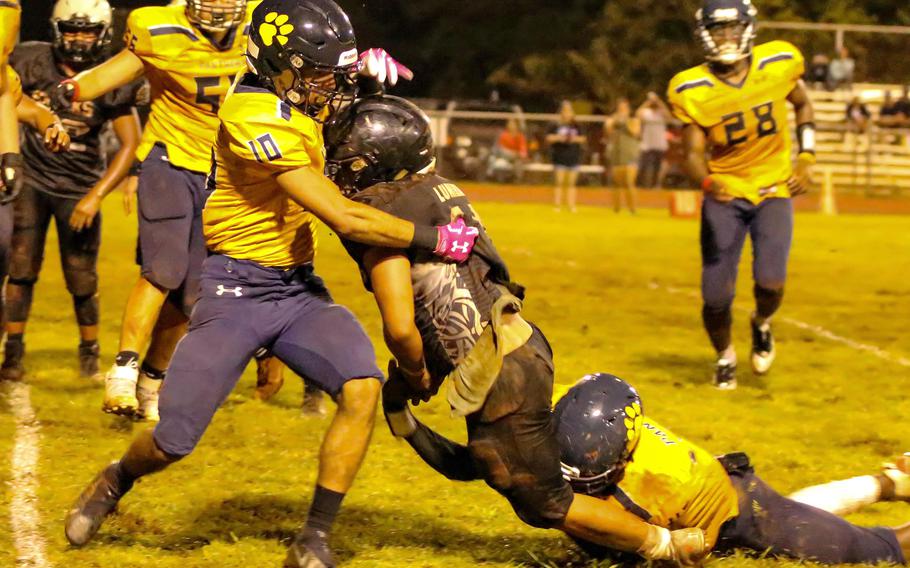 ---
---
---
---