Baird's record-setting day helps Guam High pound JFK
Stars and Stripes
November 21, 2021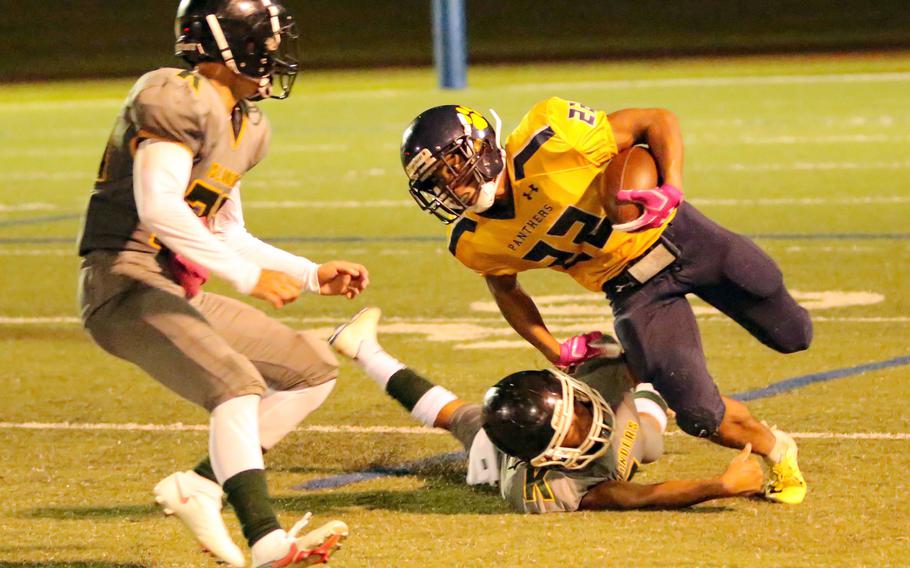 AGANA HEIGHTS, Guam – DeShawn Baird set a school record for rushing yards in a game Saturday as Guam High scored the most points it has in a single game during coach Jacob Dowdell's nine seasons at the helm.
Baird ran 16 times for 282 yards and four touchdowns, Alex Gallego scored the only two times he touched the football and Arron Johnson added a pair of TD runs as the Panthers routed John F. Kennedy 61-8.
"Amazing," Dowdell said of a Panthers team that amassed 380 rushing yards as a team. "Baird had a breakout performance. The defense was swarming. It was a complete game victory for us. We dominated in all phases of the game."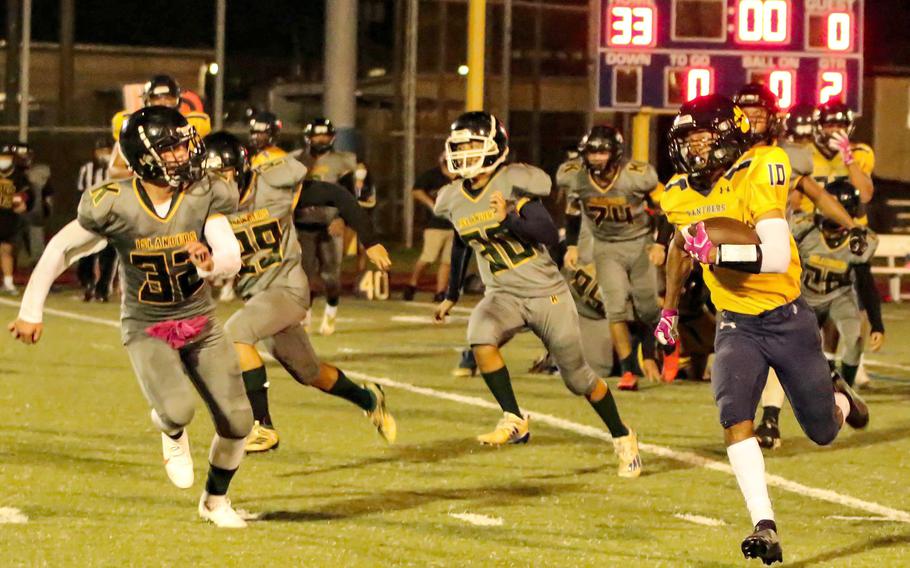 The Panthers improved to 5-1, a game behind unbeaten Father Duenas Memorial, which handed the Panthers their only loss of the season. The Islanders fell to 2-4.
Gallego had 100 yards the only two times he carried, TD runs of 55 and 45 yards. Johnson added 55 yards on four attempts; his longest scoring run was 31 yards. Baird's longest touchdown run was 71 yards.
Defense also took its turn in the scoring spotlight. Sophomore Cameron Brantley returned an interception 90 yards for a touchdown and Terrell Rosario, who had 10 tackles, recovered a fumble in the Islanders' end zone for a TD.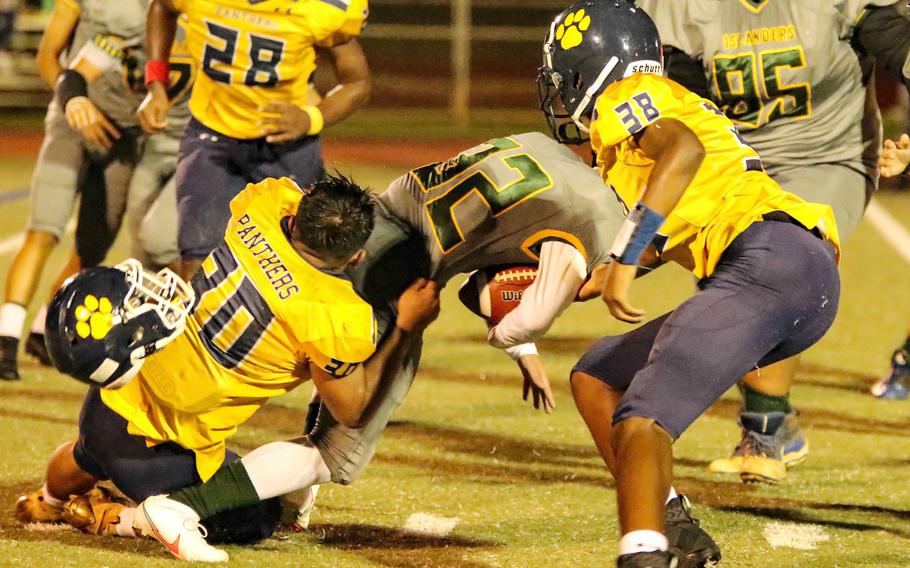 Dowdell also gave a nod to his special teams play; Laethian Gumabon had seven tackles on special teams, and freshman kicker Damian Perez sent most kicks following Panthers touchdowns through the end zone, pinning JFK deep in its territory.
Having outscored their foes 182-38 this season, Dowdell feels his Panthers are playing with the confidence they need to challenge the first-place Friars for their first league title since 2010.
"We have the best chance we ever have had going against them (Friars)," Dowdell said. "We have to get there first, though."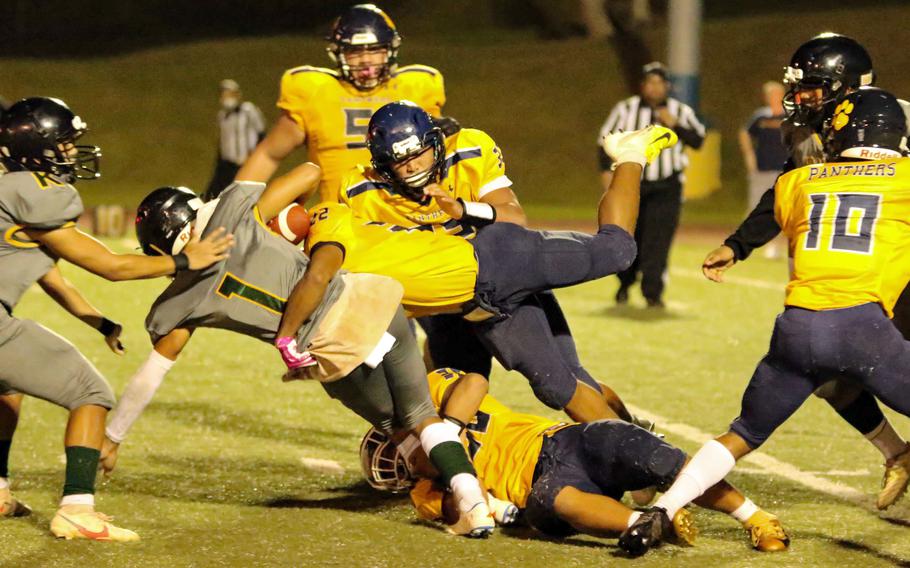 The Panthers next take on Simon Sanchez at Okkodo High School, but the question is when, either Nov. 27 or Dec. 4. The original league schedule has all teams off for Thanksgiving weekend, but Dowdell said there's talk that they may move up the schedule a week.