Yokota pounds Edgren in season finale for both teams
Stars and Stripes
November 5, 2021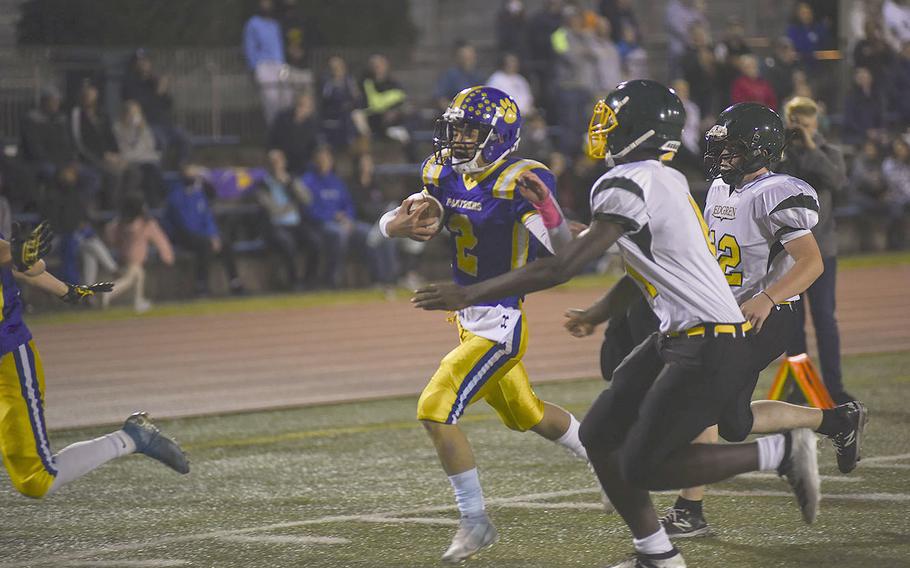 YOKOTA AIR BASE, Japan – A week after a heartbreaking last-second home loss to Zama, Yokota needed a spark, coach Tim Pujol said, in its season-ending homecoming game against Robert D. Edgren.
That spark came from defensive back DeShawn Bryant. The 6-foot junior intercepted two Eagles passes, returning one of them 26 yards for a touchdown, to power the Panthers to a 41-7 win over Edgren on Friday.
"We talked this week about some of the reasons we've come up short in the last few weeks, and one of them was not getting and taking advantage of opportunities," Pujol said. "When the ball was thrown and he took the pick six, it kick-started us, gave us momentum."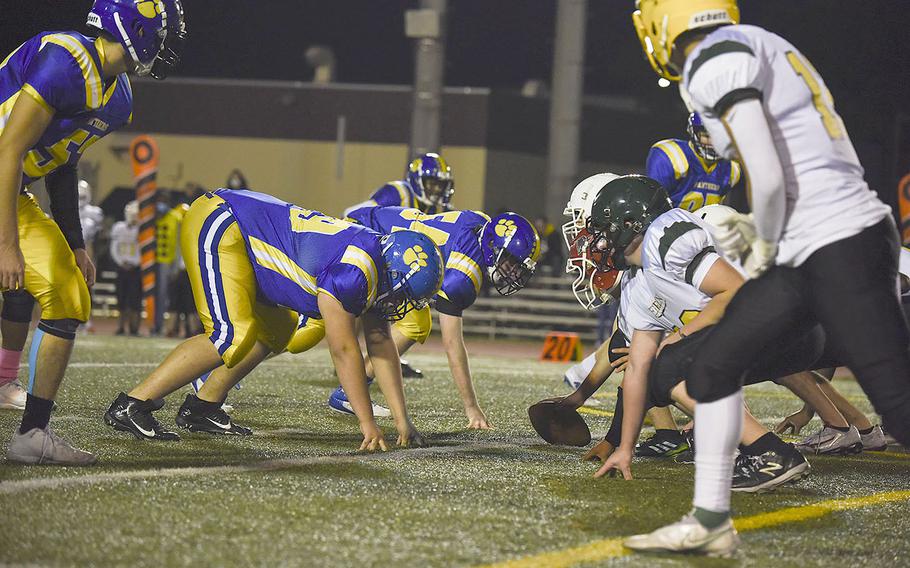 The Panthers never looked back, seizing a 41-0 lead at halftime. The game went to a running clock in the second quarter.
Yokota finished 3-6 overall and 3-5 in DODEA-Japan, while Edgren went winless in eight games and had to forfeit two of them due to equipment issues. Friday's game was originally scheduled for Aug. 28 but had to be pushed back as a result of lack of helmets and shoulder pads.
For the Panthers, Chris Chery rushed for touchdowns of 7 and 3 yards, former Eagles quarterback Dylan Tomas ran 21 yards for a score, Caleb Jones added a 23-yard TD run and Tre Perkins one of 4 yards. Jones led the Panthers with 69 yards total offense.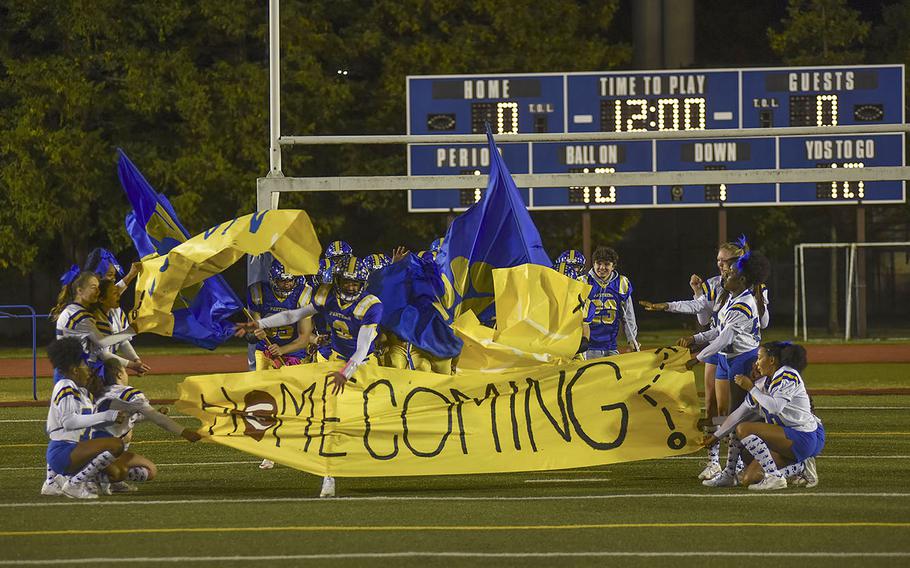 Yokota also gave a pair of its linemen, Kai Harbert and Nick Sales, a chance to carry the ball on a handful of designed plays "as a nod to our senior linemen, so we tried those out" Pujol said. Harbert had 33 yards on two carries and Sales 22 on two.
Evan Moreno was the bright spot for the Eagles, returning a punt 66 yards for a third-quarter touchdown, and "was all over the field," Edgren first-year coach Marcus Thomas said.
"This is a young team," Thomas said, adding that only five had ever played football before this season. "We have a lot to build on going forward."