Red Devils, Panthers triumph in Far East cross country
by
Dave Ornauer
Stars and Stripes
November 4, 2021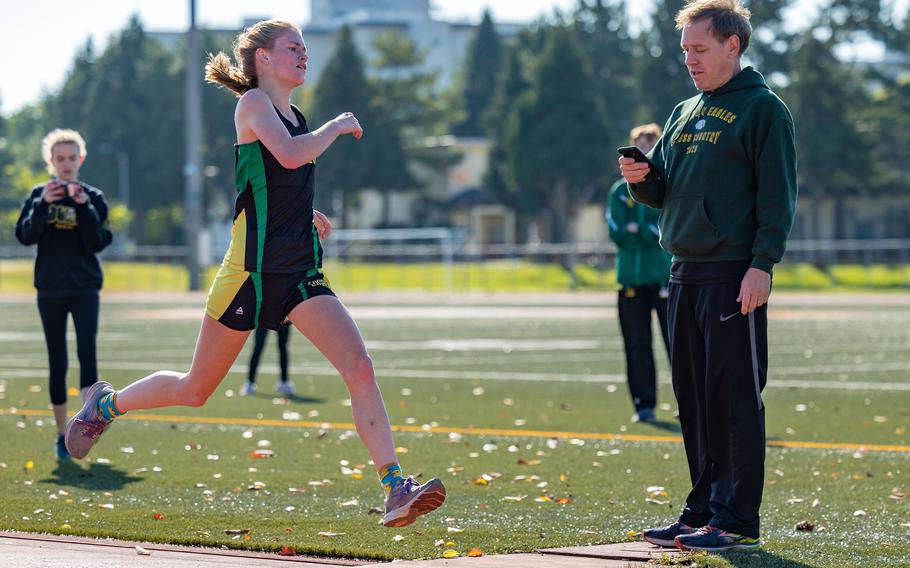 All season long, Morgan Erler kept running faster and faster on DODEA-Japan's cross country courses. Fast enough, Robert D. Edgren coach Tim Schwehr said, that he was confident she would break 19 minutes in last week's Far East virtual meet.
Not only did the Eagles senior run the fastest overall and Division II girls time in the Far East meet – her 18 minutes, 51.4 seconds was the fastest posted by a DODEA girls runner on a 5-kilometer course in the Pacific this season.
"This was the time we were hoping for and we both knew she was capable of doing it," Schwehr said, adding that during practice, Erler was consistently running at that pace or faster for 2 miles.
The big moment, Schwehr said, came in the Tama Personal Best Invitational Oct. 23 at Tama Hills Recreation Center in western Tokyo.
A week earlier in the DODEA-Japan finals, Erler ran the Tama 4.417-kilometer course in 18:37.2; on the 23rd, she bested that time by 38 seconds, 17:59.2.
"I think she knew at that moment, that a (sub-19-minute 5-kilometer time) was attainable," Schwehr said.
Erler's time bested that of Nile C. Kinnick freshman Clare Herring, who won the girls Division I race in 19:45.1; she had previously held the Pacific's top time of 19:43.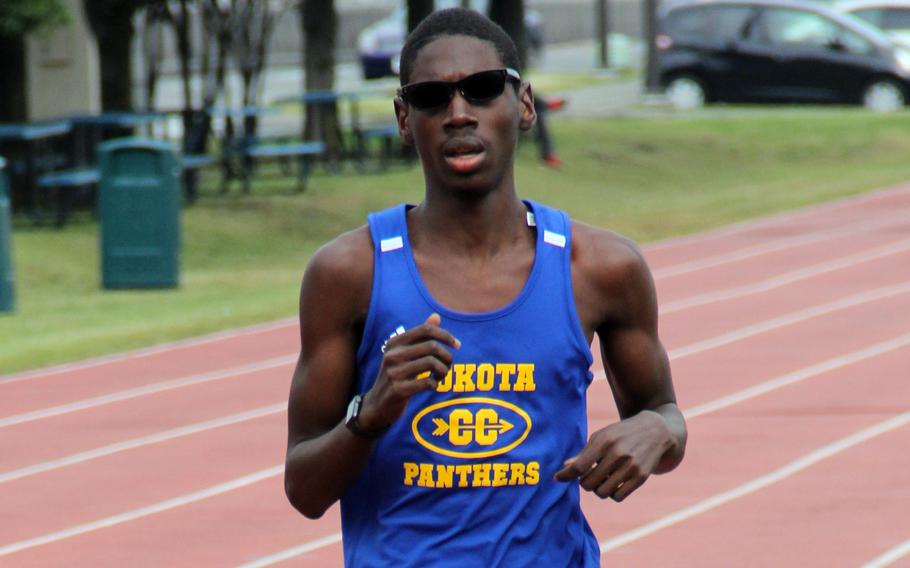 On the boys side, Kinnick senior Austin Shinzato captured the D-I title with a 16:08.4, eight seconds slower than his Pacific-leading top time. In D-II, Yokota's Macarius Bryant (17:35.5) and Tate Rannow (17:55.0) finished 1-2.
Yokota captured the D-II overall school banner for the fifth straight time, while Kinnick took the D-I overall title for the third time in five years.
Due to the coronavirus pandemic, this was the second straight year that Far East was done virtually.
Under the virtual format enacted for the 2020 season, each school ran on regulation 400-meter tracks, seven boys and seven girls each, five runners scoring and the others pushing for a total of 12½ laps. Schools without a track ran on similar surfaces approved by DODEA-Pacific.
Schools ran their qualifiers the last week of October, recorded their segments, then turned in those times and videos to the meet organizer, Robert D. Edgren athletics director Andre Thibert. The results were announced Wednesday.
For the Red Devils, depth, coach Luke Voth said, was the key factor in regaining the D-I title won last year by Kadena.
"Of course, we had Austin and Clare, but we have a lot of talented runners right behind them, too," Voth said. "We had about 50 kids out this season and they all improved tremendously. When that happens, it creates a very strong team, top to bottom."
Bryant was one of the keys to a Yokota team thought to be rebuilding following the departure of four senior girls after last season.
"Macarius has been sneaking up all year," Panthers coach Dan Galvin said. "He really ran a smart race. He just kept getting stronger. I'm really happy for him.
Galvin noted that Rannow had a knee problem that bothered him the last few laps. "But he still fought through it. … That was really a gutsy effort."
While Yokota was the overall D-II champion, the Panthers finished second each in the boys and girls standings. Zama got top-10 finishes from four girls, led by Liliana Fennessey, while Matthew C. Perry's boys strung together a 4-through-8 finish.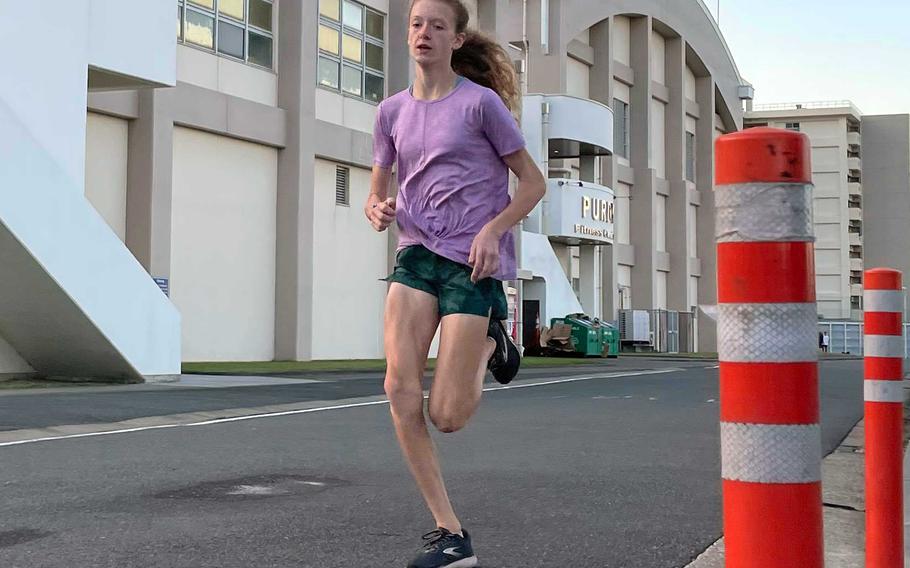 Samurai coach Brad Cramer cited the DODEA-Japan finals as the "turning point" for his boys team. "They came back from Tama and really put work in," Cramer said.
Meanwhile, Kadena didn't go home empty-handed; led by two-time district champion Cullen Oglesbee, the Panthers won the boys D-I team title, placing three runners in the top 10.
"Pretty exciting," Panthers coach Abe Summers said. "I'm really proud of my team. Everyone doing their part makes the difference."