Runners set to end seasons on track during virtual Far East
by
Dave Ornauer
Stars and Stripes
October 28, 2021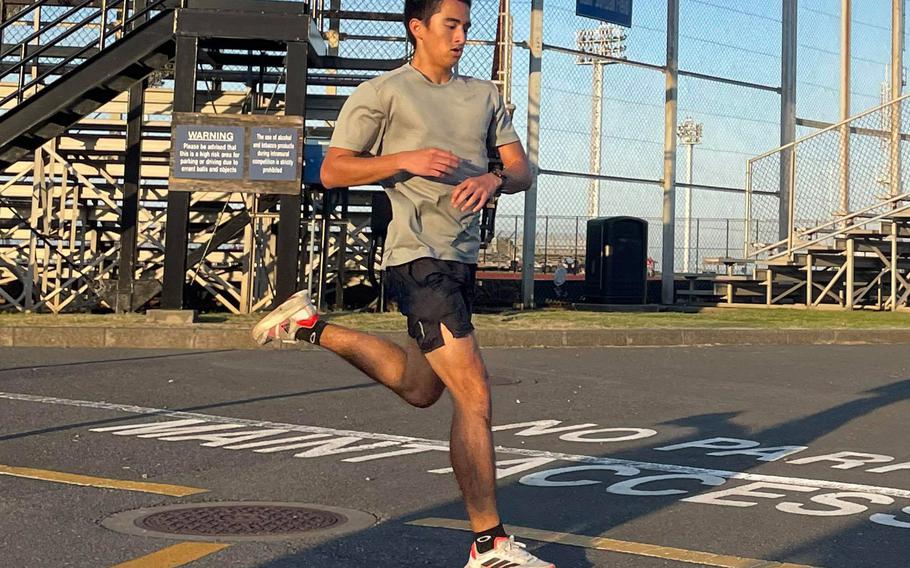 KADENA AIR BASE, Okinawa – Cullen Oglesbee and Karise Johnson are grateful, they say, that there's a Far East cross country meet of any sort, given the coronavirus pandemic.
But the Okinawa island champion runners each say they would rather be doing the Far East meet in person, rather than virtually, as they have done both this season and last. COVID restrictions won't allow the athletes to travel from Korea and Guam to Japan for an in-person meet.
"I would much rather be racing in person," Oglesbee said.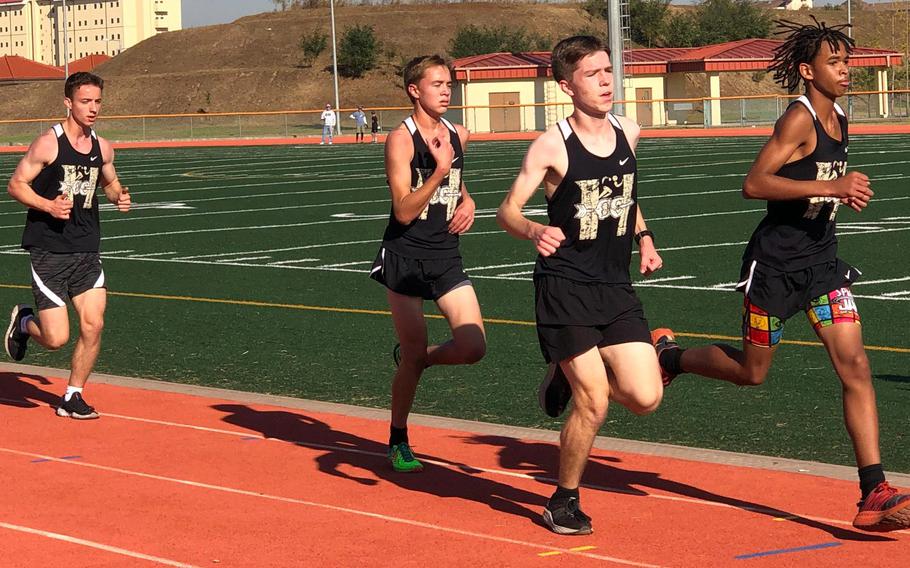 Each school must videotape their runners circling a regulation six- or eight-lane track 12½ times, record their runners' times and submit them to athletic director Andre Thibert of Robert D. Edgren High School, which hosts the in-person Far Easts in normal years.
The schools have until Sunday to run and submit their meet segments to Thibert, he said. The official results are to be announced after Thibert has reviewed the videotapes and times.
Schools must run on a track to ensure a level playing field for all runners, but it's something Oglesbee, Johnson and many other runners and coaches say they're not happy about. "Nobody wants to run 12½ laps around a track," Humphreys coach Amy Gleason said.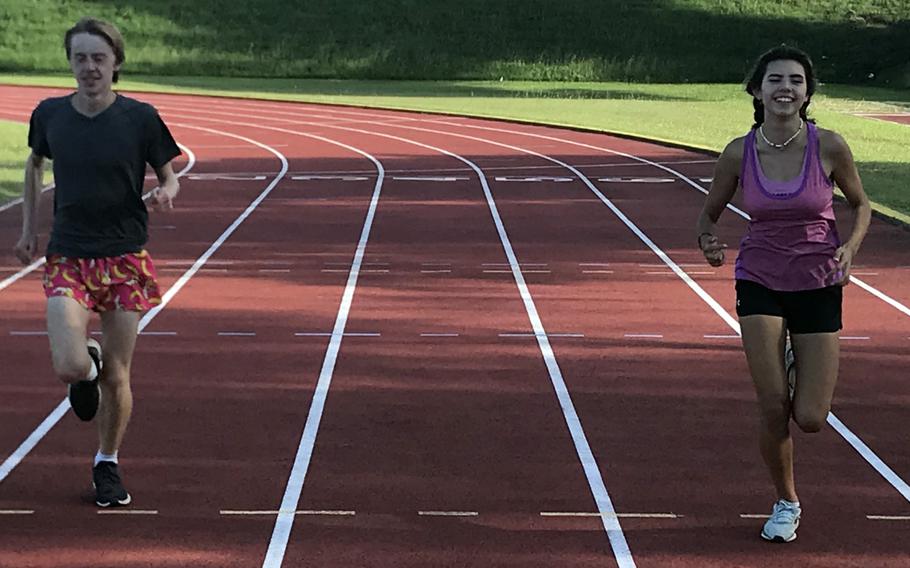 Running a regular cross country course replete with woods, hills, gravel, asphalt and sidewalks is "not as boring," Johnson said. "There's more to look at."
"But this is what we have," Oglesbee said. And the runners and teams have come to terms with a virtual meet for a second year.
Some schools ran their segments earlier this week; Osan ran theirs on Tuesday, Yokota on Wednesday, Humphreys on Thursday. Kadena and Kubasaki run theirs on Friday and Nile C. Kinnick on Saturday.
Kinnick's premier runners, senior Austin Shinzato and freshman Clare Herring, own the Pacific's fastest times of the season for boys and girls, 16 minutes, 0.3 seconds and 19:43.0.
Oglesbee is second among boys in 16:56.45, Yokota's William "Tate" Rannow third in 17:19.0 and Humphreys' Jax Watson fourth in 17:55.6. Trailing Herring is Edgren's Morgan Erler (19:55.14), Johnson (20:11.05) and Kubasaki's Makayla Saeteurn (20:17.0).
Shinzato and Herring have been "amazing" in helping Kinnick rebuild during the pandemic "and begin to reset our program's standards," Red Devils coach Luke Voth said.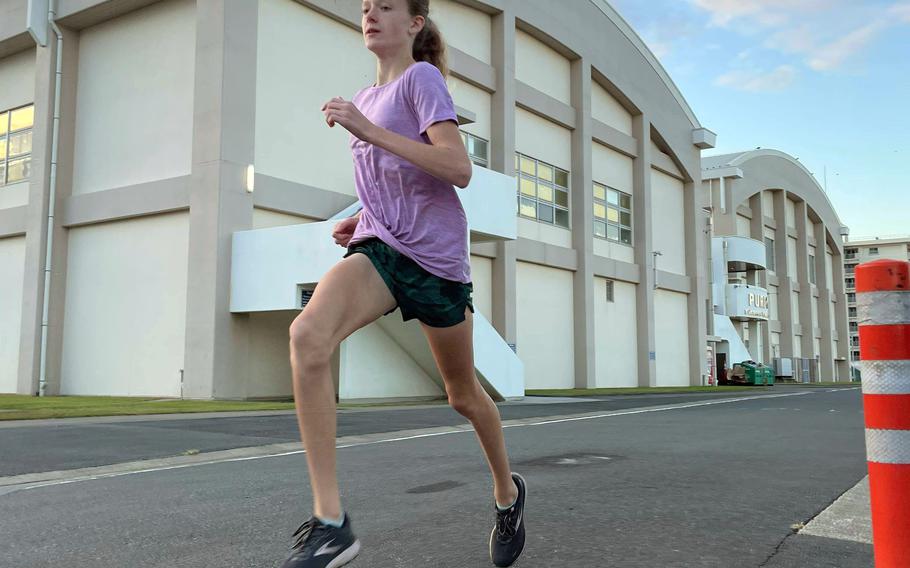 "It's helpful to have athletes (who) can set the bar high, but are also great teammates, making everyone around them better," he said.
Watson has been at the top of DODEA-Korea's boys meet standings all season long and the Blackhawks' coaching staff envisions him placing somewhere in the top 10. "He doesn't miss a workout and is super dedicated," Gleason said.
As for Erler, Eagles coach Tim Schwehr says she is rarely without a smile, be it on the track or off.
"Her infectious ambition to push her limits infiltrates the team's spirit," Schwehr said. "All the athletes' individual improvements … are largely due to her."
Still, there's no telling how much the runners can test their limits when they don't face each other, Kadena coach Abe Summers said.
"Hopefully, next year, we'll be back to running against other people," Summers said.