ASIJ scores late to topple Yokota in season debut
by
Dave Ornauer
Stars and Stripes
October 23, 2021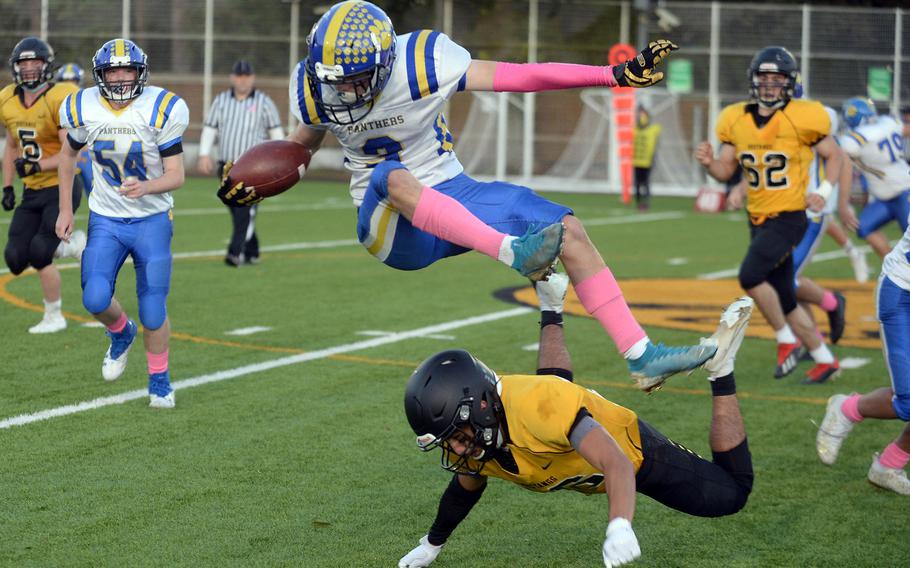 TOKYO – Two seniors who had never played football before hooked up for a last-second touchdown pass that boosted American School In Japan to victory Saturday in its first game since the 2019 season.
Quarterback Kevin Slattery found receiver Kareem Siam in the corner of the end zone for a 16-yard TD pass with 38.8 seconds left, rallying ASIJ from a 5-0 deficit to an 8-5 win in the first of only two games ASIJ has scheduled this season.
"I saw two (Yokota defenders) behind me, they weren't on me, there was a gap and the throw was right there," Siam said. "I wasn't sure it was a touchdown until I turned and saw the referee signal."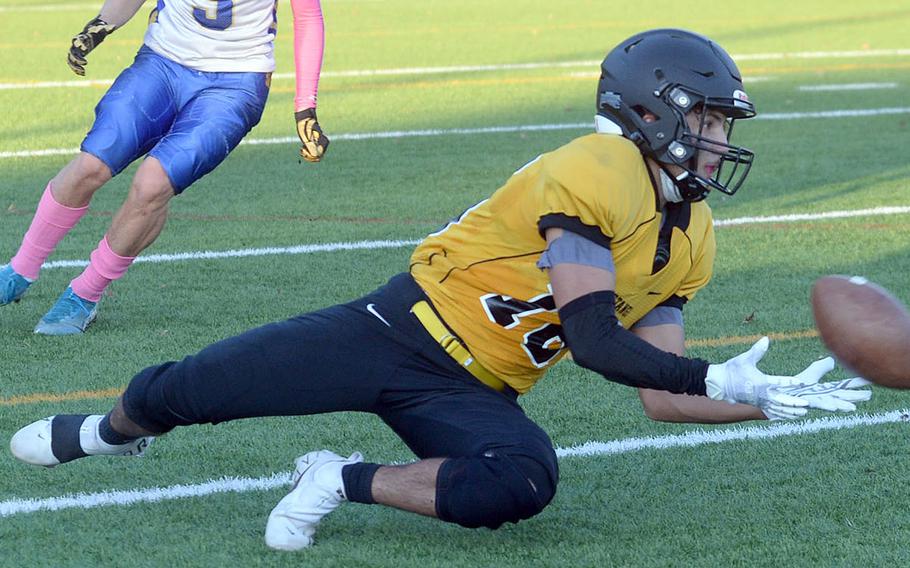 The win came in ASIJ's first game since Nov. 1, 2019, a 44-18 loss to Kubasaki to close the Mustangs' last season before the coronavirus pandemic forced the 2020 season to be shelved.
It was also ASIJ's first meeting with Yokota since 2018. ASIJ is a Division I program and Yokota Division II, so the two teams don't meet as much as they did in decades prior in Kanto Plain showdowns.
ASIJ has been practicing since Aug. 24, coach Tim Jacobsson said, but had no games scheduled until the Panthers got the OK from Yokota base public health to play the Mustangs on Saturday. Nile C. Kinnick has also been cleared to visit next Friday.
"We'd been hitting each other since August," Jacobsson said. "I'm so happy for the guys being able to do this. This is amazing."
Yokota coach Tim Pujol said he was also happy that the game could take place, given COVID restrictions and mitigation strategies. "That in and of itself is a big win" for both teams, Pujol said.
Saturday's game was a defensive struggle. The teams combined for 354 yards on 111 plays; Yokota was held to 28 yards rushing and one first down on 22 attempts.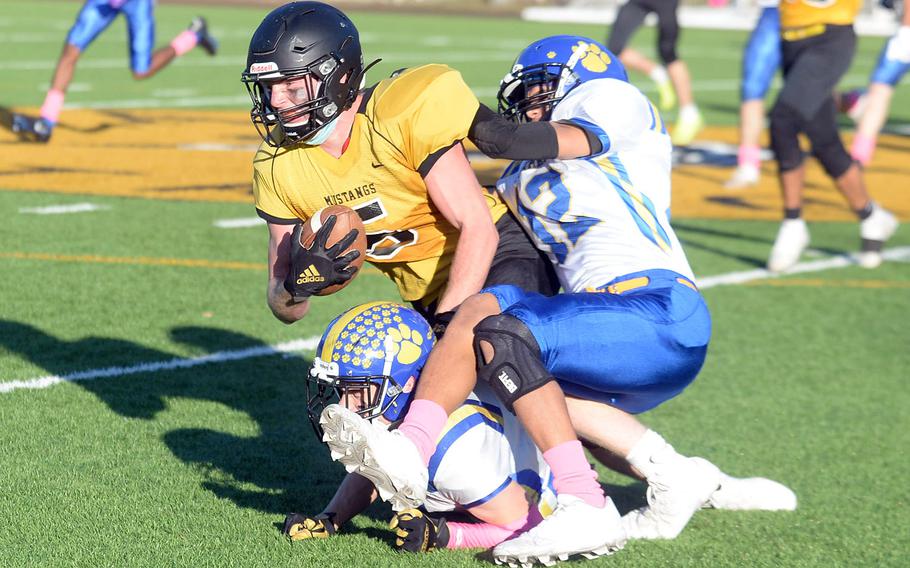 Yokota journeyed past ASIJ's 30-yard line four times and only managed a 21-yard field goal by Owen Taylor on the last play of the first half. Tre Perkins made it 5-0 Yokota when he sacked Slattery in the end zone as the fourth quarter began.
The Mustangs had similar trouble on four visits deep in Panther territory before finally solving Yokota's defense. They drove 72 yards on seven plays in two minutes, capping the drive on Slattery's TD pass. He then threw to Stefan Merino for the two-point conversion.
"Most of us have never played football before. Most of us are basketball or soccer players," Siam said. "We just recruited, told some guys let's play some football, let's have some fun. And here we are."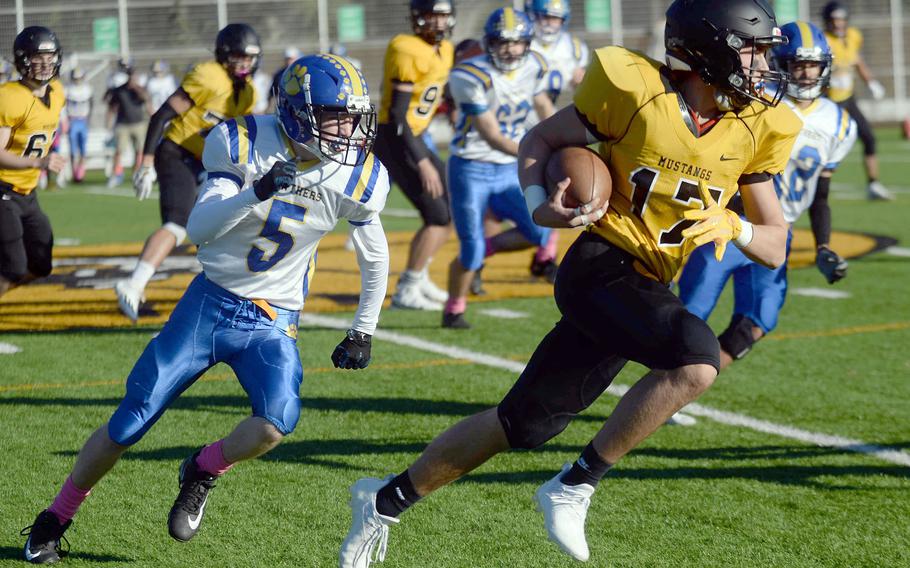 Slattery finished 18-for-29 for 109 yards. Pierce Smith had 76 yards on 17 carries for ASIJ. Will Herbert had a quarterback sack and blocked a Taylor 30-yard field-goal try with 8:24 left in the third quarter.
Junior quarterback Dylan Tomas was 15-for-24 for 163 yards for Yokota, with Caleb Jones catching eight passes for 101 yards. Tomas also intercepted a Slattery pass and recovered a fumble.
Pujol said one key to ASIJ's victory was Yokota not taking advantage of Damian Abrams' fumble recovery with 4:16 left. "If we put up a couple of first downs, we might have won," he said. "But we went three-and-out, gave them one last offensive possession and that was what they needed."
Yokota hosts Zama next Friday at 7 p.m.
---
---
---