Zama defense dials it up and blanks Edgren
Stars and Stripes
October 22, 2021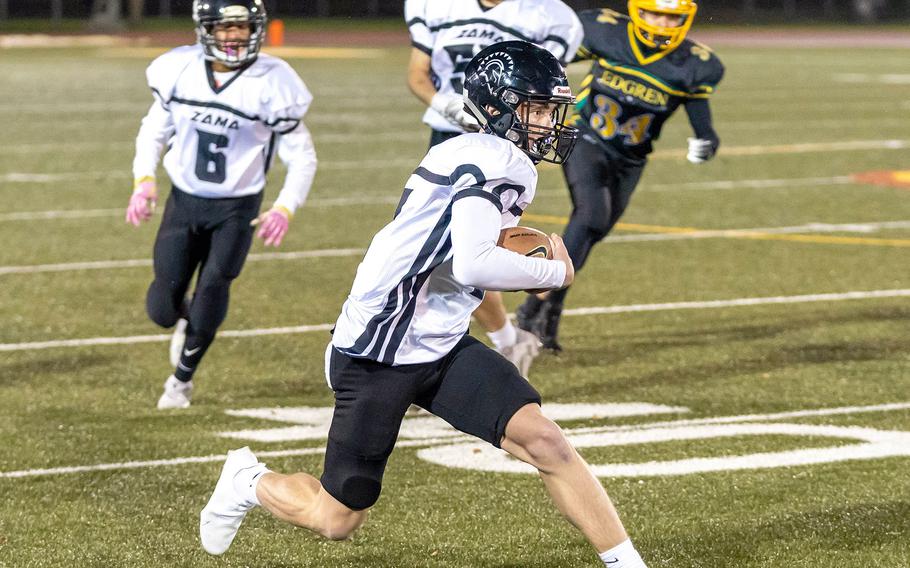 MISAWA AIR BASE, Japan – Oct. 22 was a date that Chris Waite said he had marked on his calendar from the moment the DODEA-Japan football schedule was released.
The former Robert D. Edgren head coach, now the Zama defensive coordinator, said he'd been looking forward to facing his old team in his old stomping grounds. And his Trojans defense made it worth the trip, scoring its first shutout of the season 44-0 over the Eagles.
"The defense stepped up in a big way," Trojans head coach Scott Bolin said. "(Waite) coached them up so they could get into a good phase and keep them (Eagles) from scoring."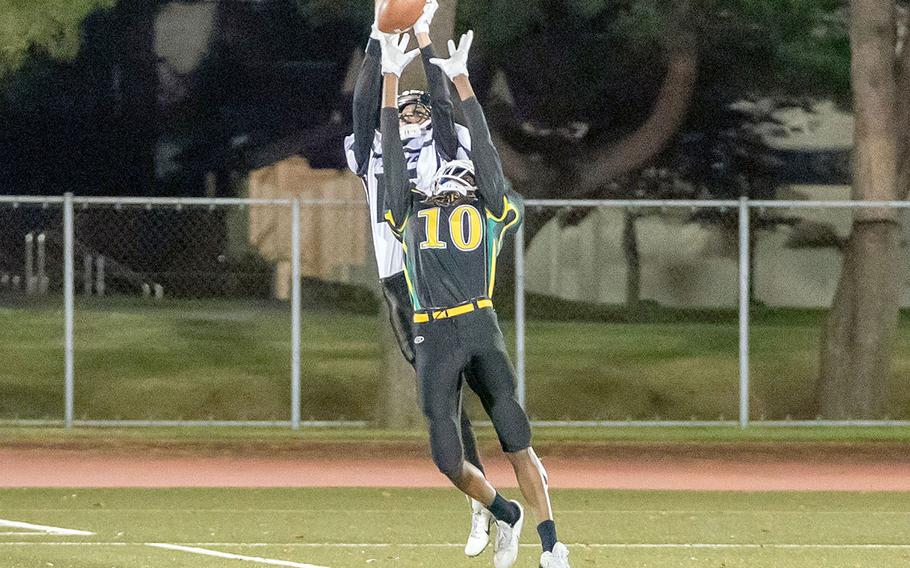 And the Zama defense did some scoring of its own, as Hiroki Davis returned a fumble 95 yards for a touchdown. Pierce Ingram and Tim Armstrong had interceptions for the Trojans as well.
But rather than talk about his first trip to his old haunt, Waite heaped credit on his charges, particularly defensive tackles Kainoah Venn, Cole Jacklyn and Gregory Horton.
"I'm really proud of my defense," Waite said; the Trojans had entered the game having given up 187 points in five games.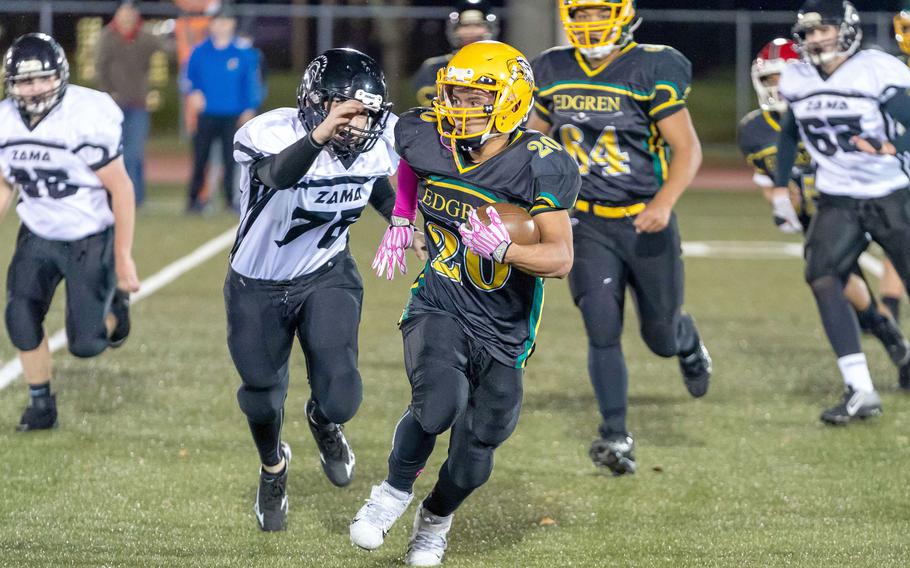 "We've had a few bumps this season, and for them to put it together and to do it up here, that was very cool, very special," Waite said. "They executed, they played hard, everything was them."
Offensively, the Trojans spread the wealth. Keshawn McNeill had an 80-yard touchdown run and caught a 4-yard TD pass. Caleb Schmiedel ran 15 yards for a score, quarterback Dominic Peruccio had an 18-yard TD run, Chris Jones added an 8-yard scoring run and Ingram a 35-yard TD catch.
Edgren and Zama both travel to Yokota next Friday, the Eagles to play Matthew C. Perry in their second neutral-site game of the season and the Trojans to take on Yokota. Perry and Edgren kick off at 4:30 p.m. and the Trojans and Panthers at 7 p.m.