Osan gets past one Humphreys team to face another one
Stars and Stripes
October 22, 2021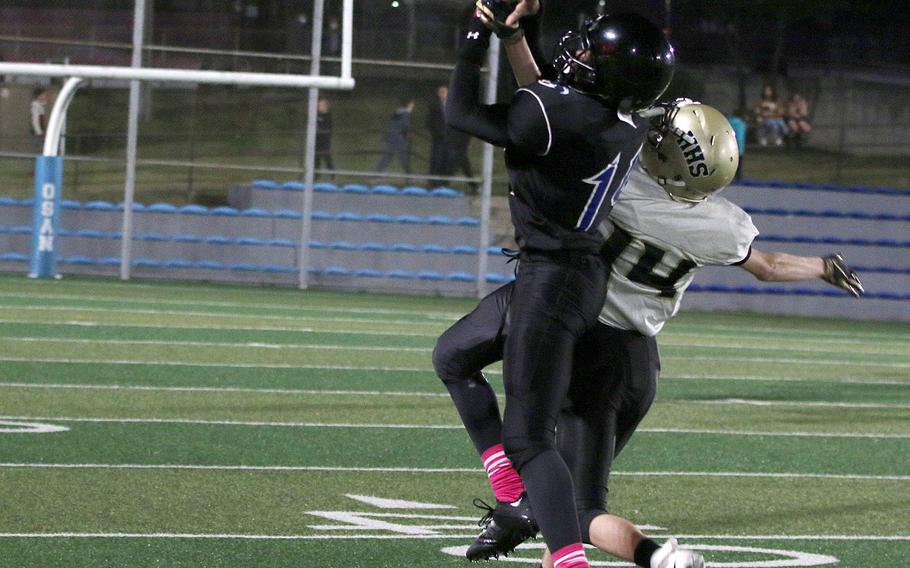 OSAN AIR BASE, South Korea – Gavin Lunn simply wasn't ready to hang up his helmet and shoulder pads for good this season, Osan coach Jerome Learman said.
So Lunn, a senior quarterback, used his fleet feet to help the Cougars earn a berth in next week's DODEA-Korea championship game against Humphreys Gold.
Lunn ran 30 yards for the game-winning touchdown with nine minutes left, and Chris Vaia picked off a pass to squelch a last-minute drive as Osan beat Humphreys Black 22-16 Friday at Cougars Field.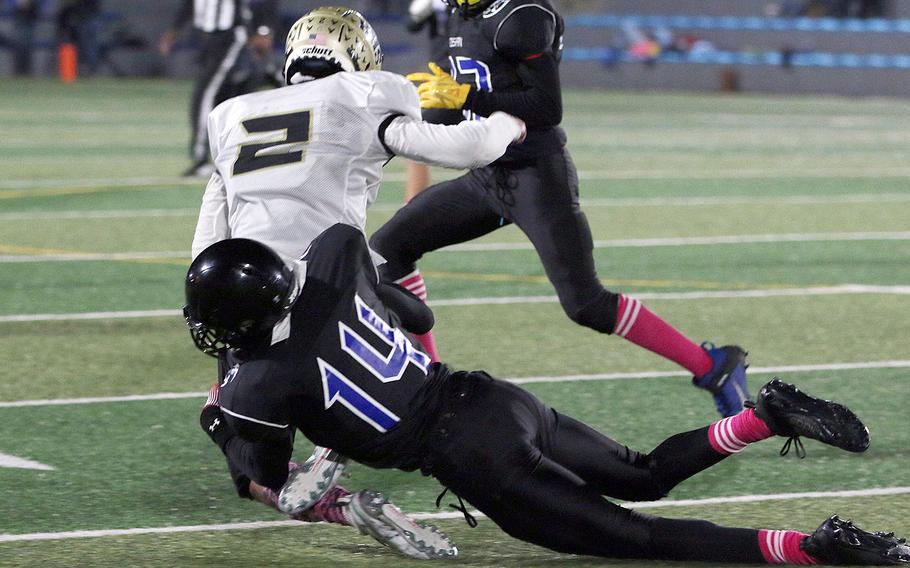 "He could have been playing his last game, and he said he didn't want to see it end," Learman said of Lunn.
The Cougars finished the regular season 2-2, while dropping Black to 1-3, in what Learman described as a "heavyweight fight."
"It was a nail-biter," he said. "Humphreys has some great kids and some great coaching, so any time you can win against like that, it's a huge achievement. Both teams will be sore in the morning."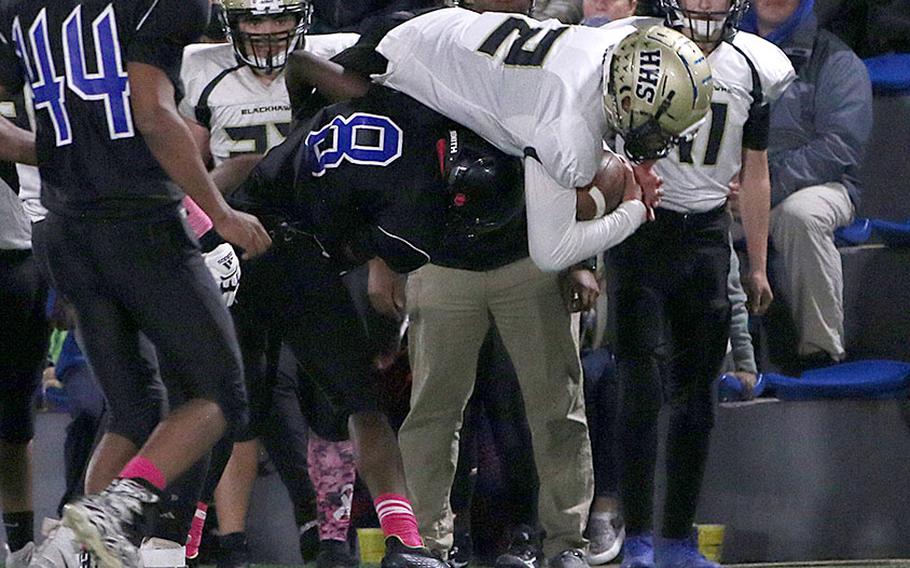 Lunn earlier ran 7 yards for a touchdown and Eddie Kim 26 yards for a score for the Cougars.
Black's one-man gang, junior quarterback-linebacker Sean Cook, ran for 226 yards on 10 carries with two touchdowns, went 2-for-8 passing for 111 yards and had 17 tackles, three for losses.
But two of his passes were intercepted and Cook had to leave the game late following an injury. Ethan Elliott, a lineman who had 13 tackles, finished the game under center.
Osan visits Humphreys Gold (3-1) on Friday at 6 p.m. at Blackhawks Field on Camp Humphreys.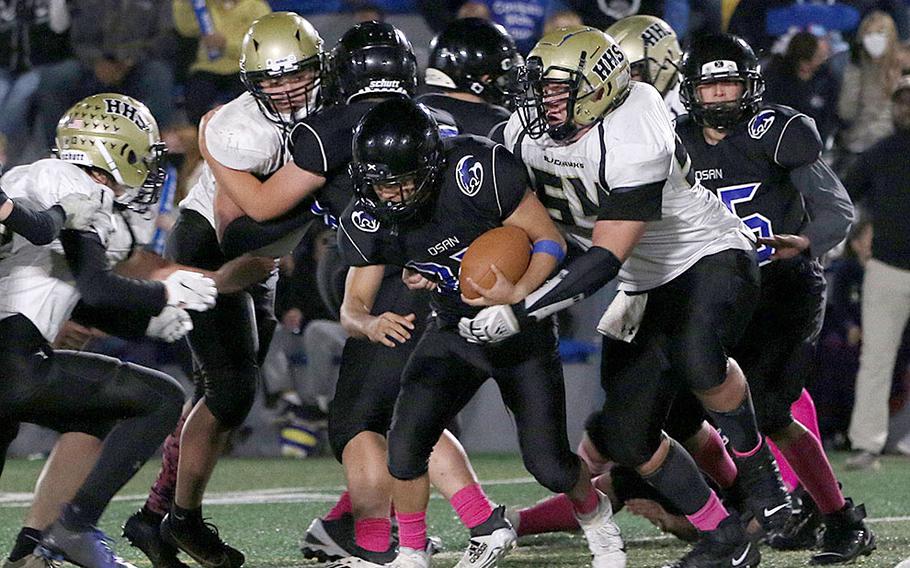 ---
---
---