Guam shuts down Southern to improve to 2-0
Stars and Stripes
October 22, 2021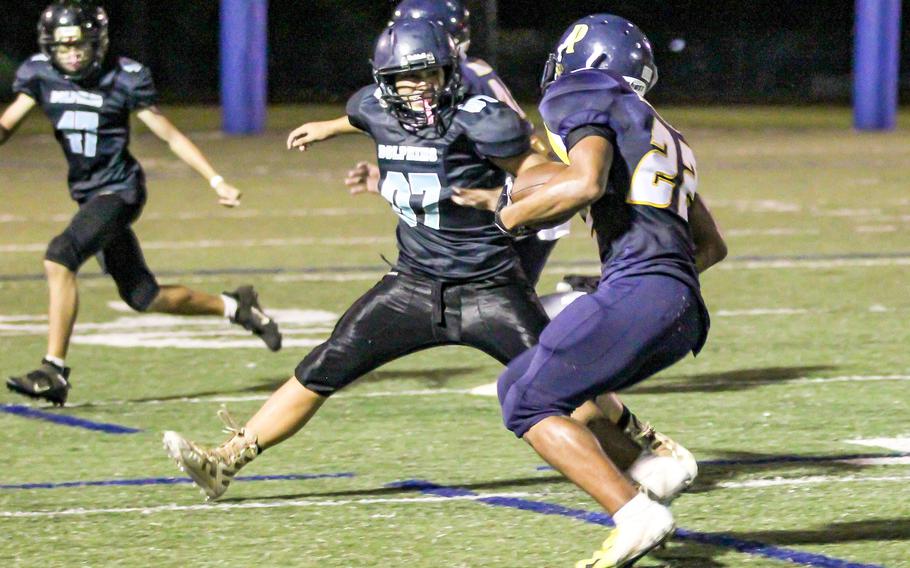 AGANA HEIGHTS, Guam – Whenever big plays were needed, Guam High got them, be it on offense, defense or special teams.
Deshaun Baird ran for two touchdowns, Benjamin Harris and Oen Hofschneider scored on special teams and Zeshaun Adams had an interception and a fumble recovery to lift the Panthers (2-0) to a 33-0 shutout of Southern (1-1) Friday at Panthers Field.
"We had a well-round game tonight," assistant coach Kevin Manns said after the Panthers' victory, a tune-up for next Friday's showdown against Father Duenas Memorial.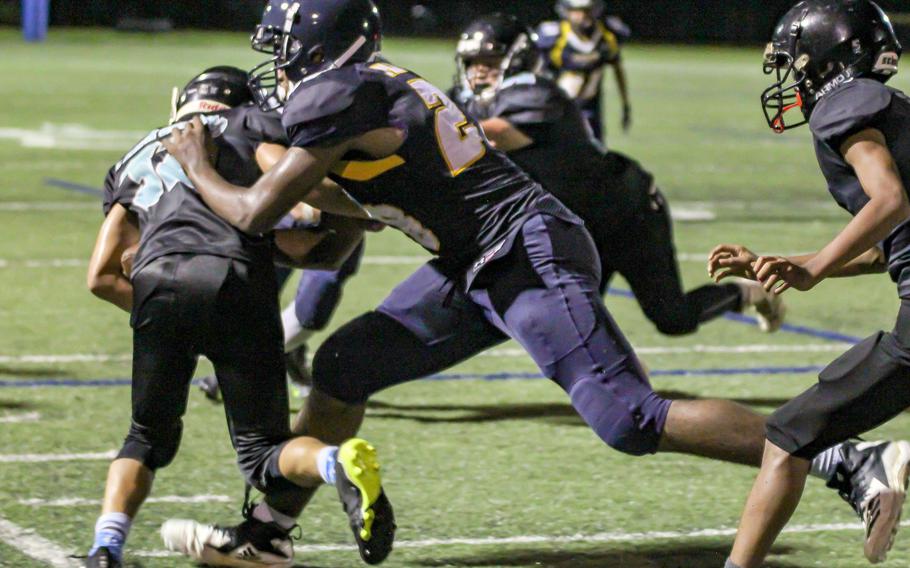 Baird scored on runs of 40 and 15 yards. Quarterback Aaron Johnson chipped in with a 30-yard scamper on a run-pass option play. Randy Angoco rushed for 75 yards, "very timely, good running, he ran very hard, kept us ahead of the fray," Manns said.
Hofschneider returned a kickoff 75 yards for a touchdown and Harris ran back a punt 40 yards for a score. "Our special teams did very well," Manns said.
Defensively, Lathiem Gumabon chipped in with a fumble recovery, Colton Bingham had two tackles for losses and Terrell Rosario contributed two sacks in addition to Adams' takeaways.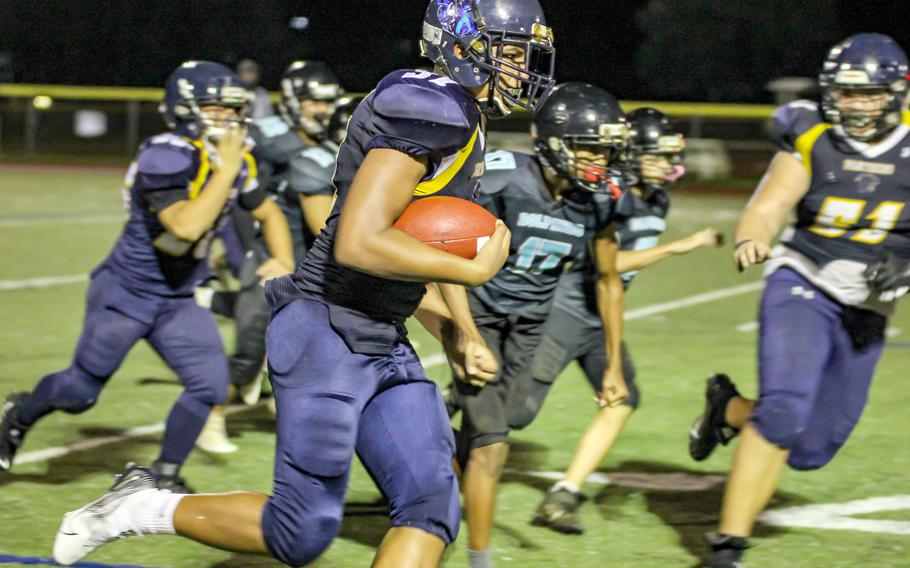 "Defense was the tale of the game," Manns said. "Getting a shutout was very big for us."
Anchoring both the offensive and defense lines was senior Avery Gamboa, who played "like a true professional the whole game, played both ways," Manns said.
The Panthers face the Friars at 7 p.m. Friday at George Washington High School. "FD next, that's always a tough one," Manns said.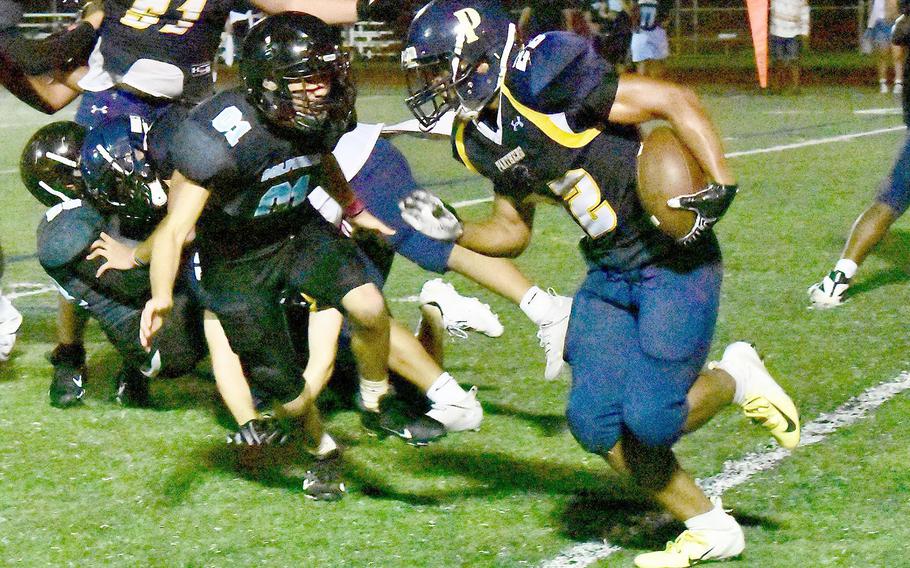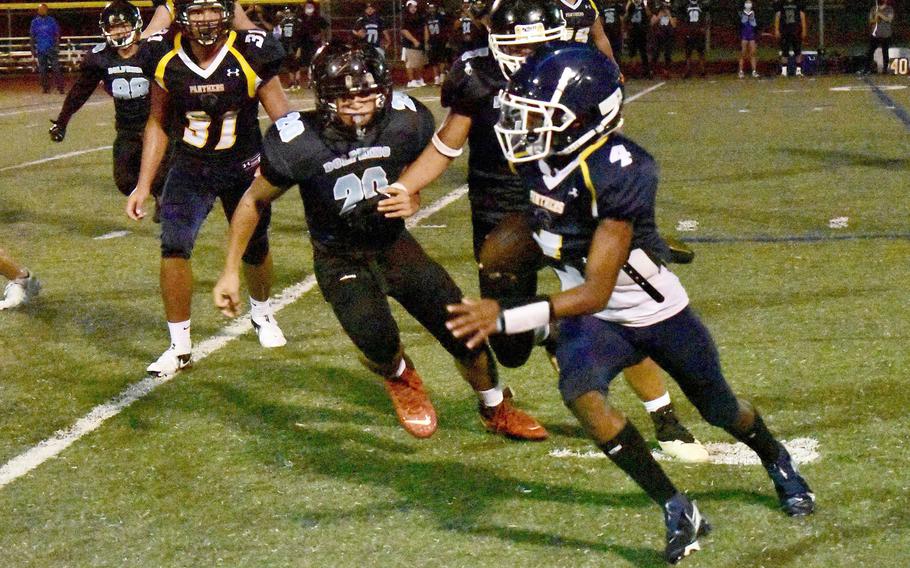 ---
---
---