It takes extra holes to determine Okinawa golf champs
by
Dave Ornauer
Stars and Stripes
October 15, 2021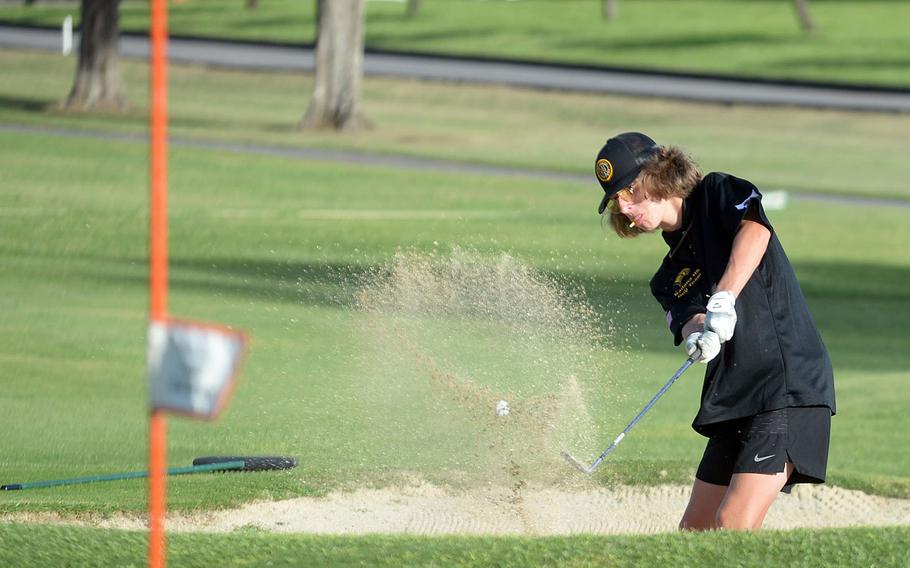 KADENA AIR BASE, Okinawa – With daylight dwindling and Chett Huff and Carter Johnson halving hole after hole during a sudden-death playoff, it seemed as though a DODEA-Okinawa island championship golfer might not be crowned before sunset.
At last, Johnson managed to edge out Huff by one stroke on the par-4 17th to win the playoff on the fourth hole and capture the boys title Thursday at Kadena's Banyan Tree Golf Course. The two tied at 45 shots each over the 2,632-yard, par-36 back nine holes.
The girls island title was also decided in a playoff, but this one only took one hole. Julizka Aguirre of Kubasaki edged out teammate Shaylee Gatch by two strokes and and Kadena's Teiya Savage by three on the 11th hole. Each shot 60 on the back nine.
Johnson said he'd thought he'd had the title wrapped up after finishing his complement of nine holes, only to find out that Huff, who played in another group, also shot 45.
"I wanted to go eat," Johnson said. "I thought I was done. But in the end, I was excited to go out there any play again."
The boys playoff remained deadlocked over the par-3 14th, par-4 15th and par-5 16th holes with the sun disappearing and dusk closing in.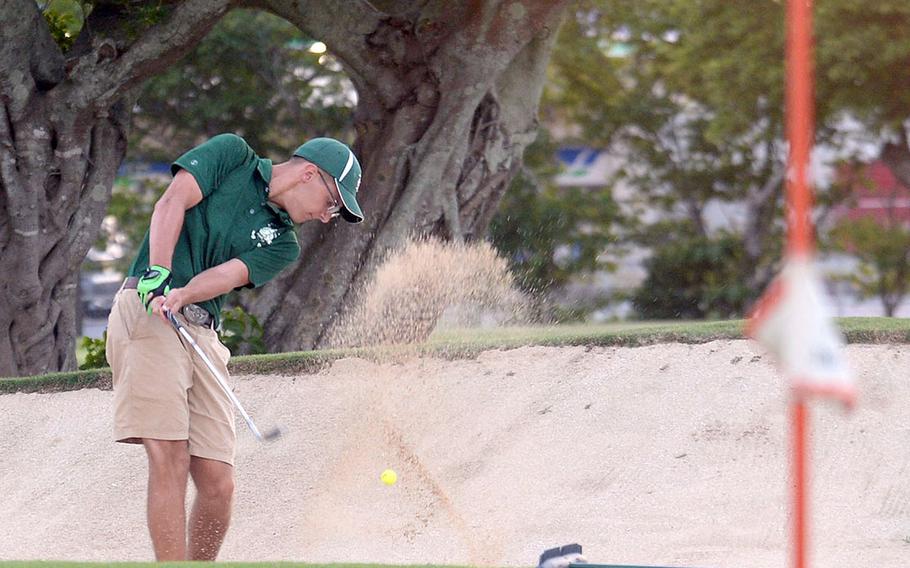 Each reached the 17th hole in regulation. Carter two-putted to hole out for par. Huff chipped to within 5 feet and had a chance to save par and take the playoff to another hole but ended up two-putting for bogey.
"I'm grateful," Huff said of being in the playoff at all. "I had been third, fourth, fifth all season and never got a chance to be No. 1."
In the girls playoff, Aguirre played the 308-yard, par-4 11th hole in four shots, while Gatch double-bogeyed and Savage played the hole in 7 for triple-bogey.
"I was excited, I was happy, I was relieved," Aguirre said of finally getting off the golf course and capturing the island title. "It feels very rewarding."
---
---
---