It's all Kinnick again in Edgren's return to football
Stars and Stripes
October 15, 2021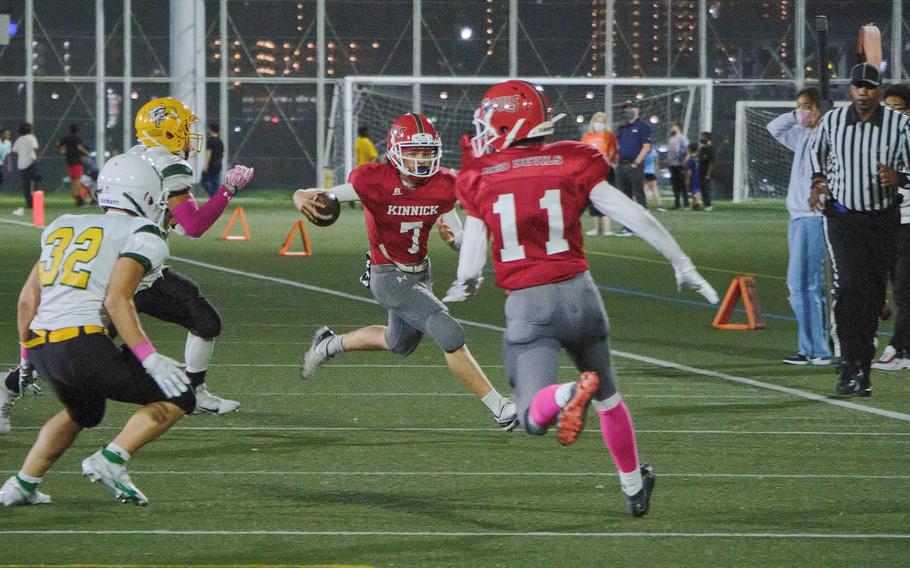 YOKOSUKA NAVAL BASE, Japan – Every player in uniform Friday for Nile C. Kinnick got a chance to play during the Red Devils' 48-14 win over Robert D. Edgren in the Eagles' return to the gridiron after equipment issues forced two postponements.
But Kinnick defensive coordinator Gary Wilson said he wasn't expecting the performance the Red Devils got from youngster Terrelle Turner.
The freshman outside linebacker recorded 12 tackles, including two for losses and four tackles on consecutive plays in the second half, which finished with a running clock.
"He was a standout," Wilson said of Turner, who has played mostly on the junior varsity this season. The four tackles in a row was "pretty neat to see," Wilson said.
Other defensive players also took turns on offense during the last two periods, including linemen Taiga Martin and Michael McIntosh, who combined for 60 yards on 13 carries.
But Kinnick's usual standouts did most of the damage in the game's early stages.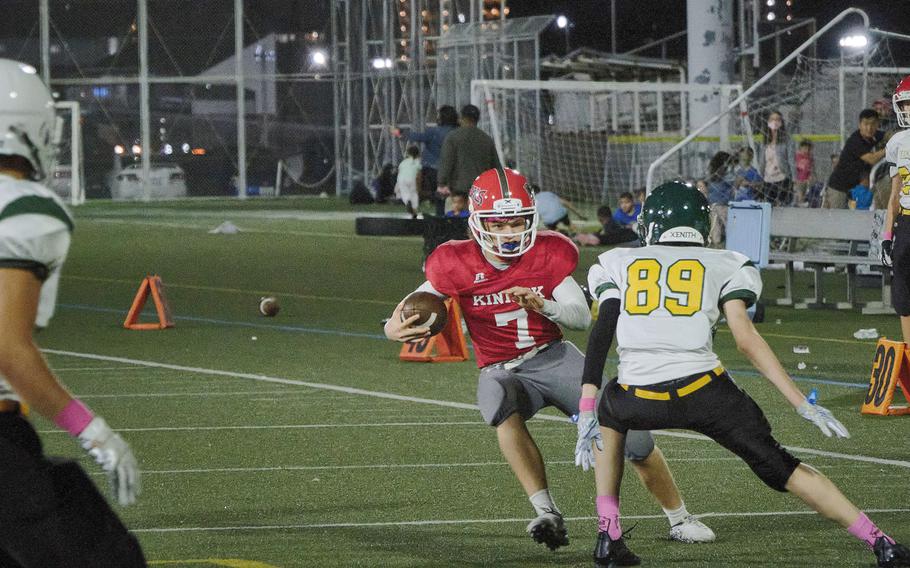 Kou Nishiyama returned the opening kickoff 81 yards for a touchdown, and did the same from 80 yards out to begin the second half.
Zeke DeLaughter was 4-for-6 for 80 yards and three touchdowns, a 30-yard strike to Ryo Nishiyama, one of 10 yards to Daniel Burke and a swing pass to running back Kaito Demoss.
Backup Michael Goodfellow came off the bench and went 3-for-8 for 40 yards passing. Josiah Chambers came off the bench to rush for 60 yards on 10 carries, with a 25-yard TD run.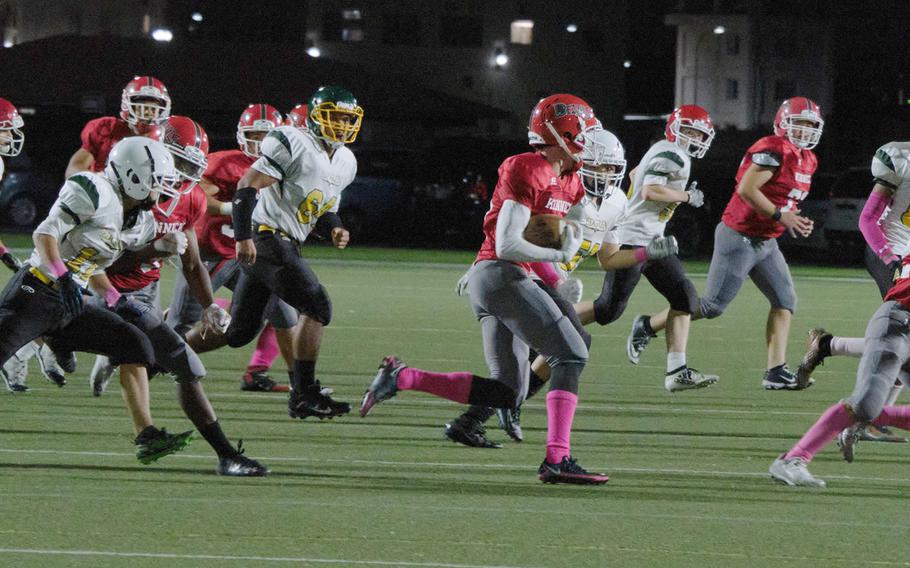 "We got everybody in who was suited up," Wilson said. "It was a total team effort."
Edgren was seeing its first action in two weeks. While awaiting new helmets and shoulder pads ordered from the States in August, the Eagles played a flag football game against a team of Navy sailors on their homecoming Oct. 1.
Douglass Tackney ran 40 yards for a touchdown late in the first half, then forced a fumble which Evan Moreno recovered and ran 10 yards for a score.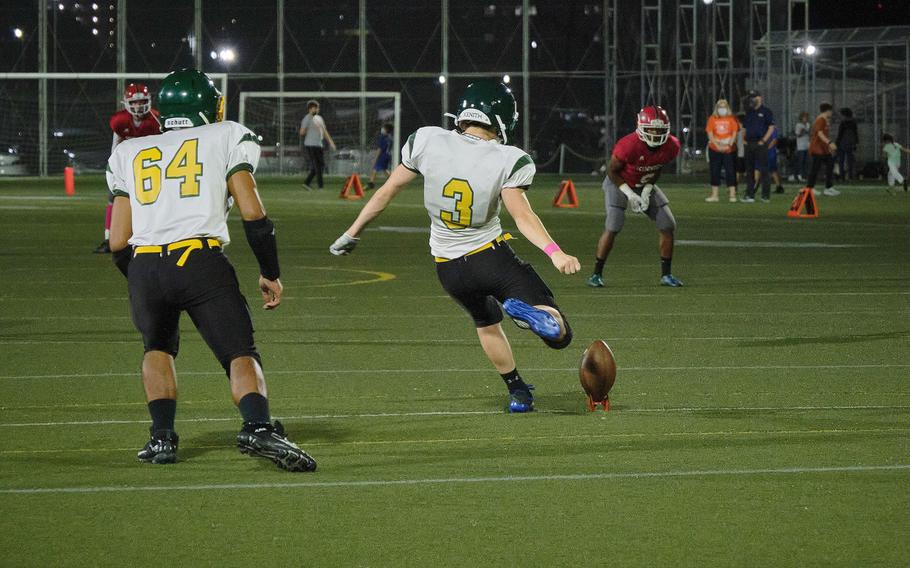 "It was great to be back on the field," Eagles coach Marcus Thomas said. Edgren lost its opener 54-0 against Kinnick on Sept. 10 at Misawa Air Base. "We did a lot better the second time than the first time," Thomas said.
The Red Devils (6-0) next travel to Matthew C. Perry (5-1), with the district title on the line. Edgren (0-5) next hosts Zama (1-4). Both kickoffs are at 6 p.m. Friday.