Perry holds off Yokota to set up final-game showdown
Stars and Stripes
October 15, 2021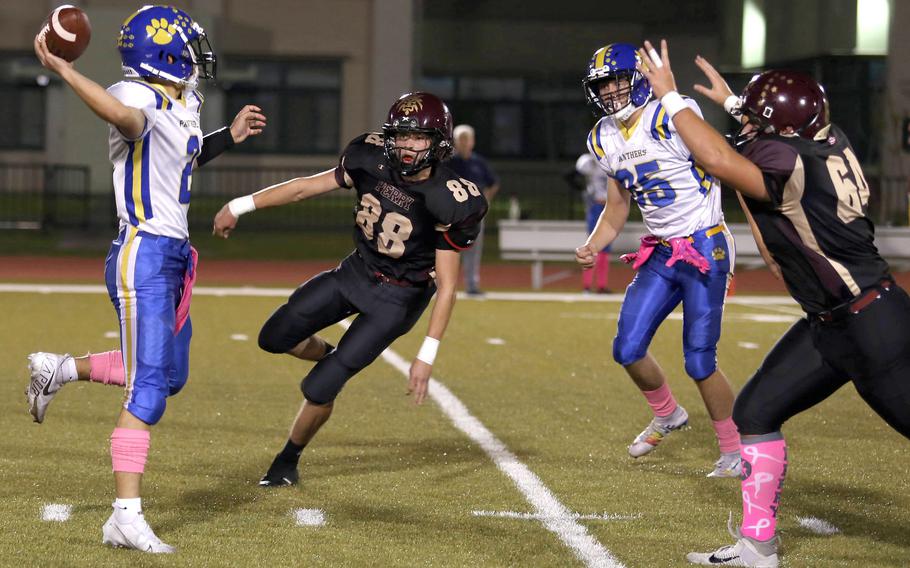 MARINE CORPS AIR STATION IWAKUNI, Japan – Denzel Gray opened Matthew C. Perry's season with a kickoff return touchdown. His second of the season could not have come at a better time for the Samurai.
The senior speedster rocketed 85 yards for a TD with just over 11 minutes left, and Shion Fleming's extra-point kick provided the winning margin as the Samurai edged Yokota 22-21 Friday.
The Panthers scored 21 unanswered points after trailing 15-0 at half and had a chance to win on a 37-yard field-goal try to Owen Taylor, but the kick sailed just left of the upright.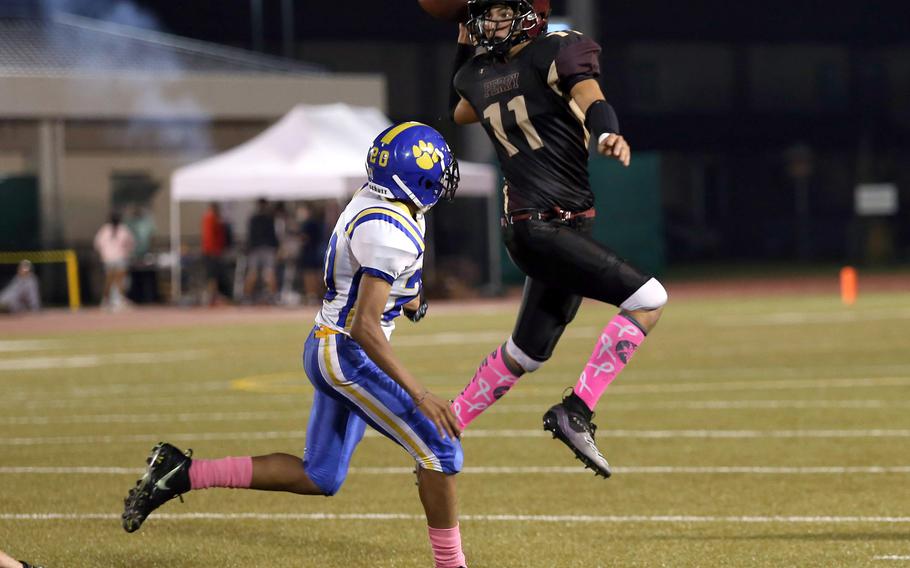 "It's always a slugfest when we play Yokota," Samurai coach Frank Macias said. "Both teams played well. It was a fun game to be part of. The Samurai just find a way to win. They never quit on each other. That game could have gone either way."
Gray had 186 all-purpose yards, 130 of them on returns, and rushed 10 times for 56 yards. Nickolas Elizondo had 46 yards on 12 carries and 7½ tackles and Roy Clayton went 5-for-10 for 51 yards for the Samurai.
Fleming, who has six eight catches this season, picked off a Yokota pass and ran 80 yards for a score, and had two catches for 18 yards. Zeke Santoscoy had 33 yards and a touchdown on 13 rushes plus an interception.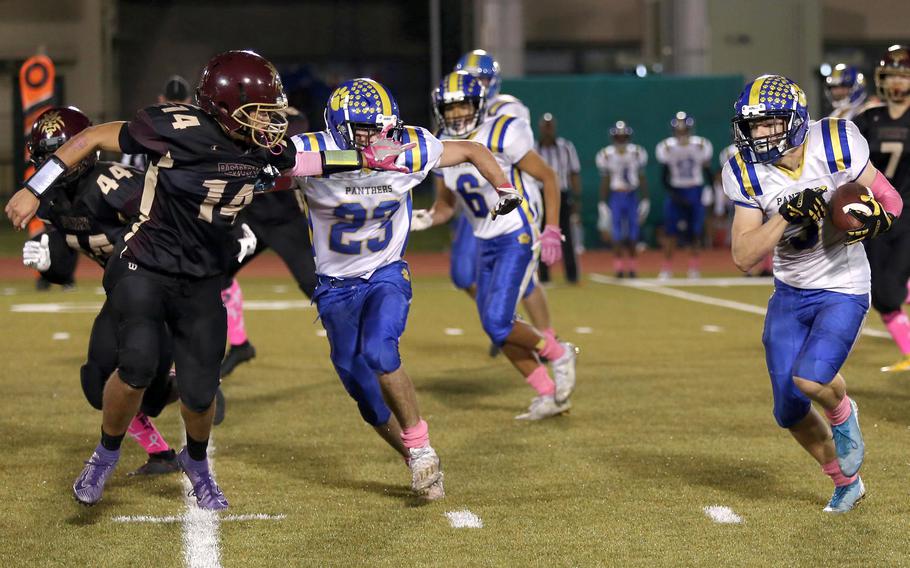 But the victory was a costly one for the Samurai, who lost interior lineman Tyson Ortiz with a broken ankle.
"We struggled to replace him on both sides of the ball" in the second half, Macias said. "He is the anchor of our lines and he will be sorely missed."
Despite the missed field-goal attempt, Panthers coach Tim Pujol praised Taylor, a senior running back who ran for touchdowns of 12 and 3 yards earlier in the contest.
"If not for Owen, we wouldn't have been in a position to win the game," Pujol said. "The game unfolds as it unfolds. You roll with the punches and go with it. We were down 15-0 at half and the guys fought their butts off."
Taylor had set up the field goal try with a 50-yard run that put the Panthers deep in Samurai territory.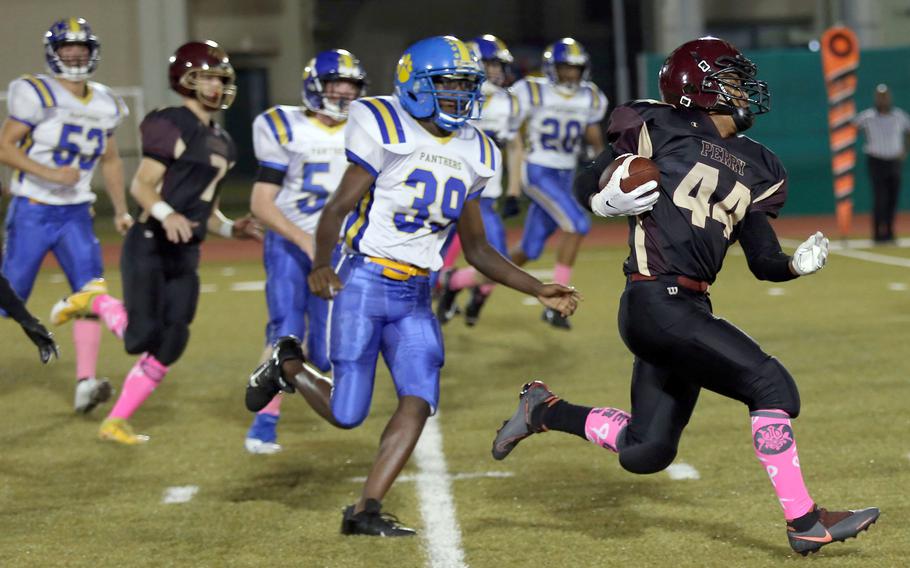 "It had plenty of distance; it would have been good from 47 yards," Pujol said of Taylor's kick. "It just missed a bit to the left."
Taylor's touchdowns sandwiched an 18-yard scoring run by Caleb Jones.
Perry (5-1) next hosts Nile C. Kinnick (6-0), with first place in DODEA-Japan on the line; kickoff is at 6 p.m. Friday.
Yokota (2-4) next travels to American School In Japan for the first Kanto Plain game between the two teams since the coronavirus pandemic began; kickoff is at 3 p.m. Oct. 23.
---
---
---