Veal runs wild as Humphreys Gold tops Osan
Stars and Stripes
October 8, 2021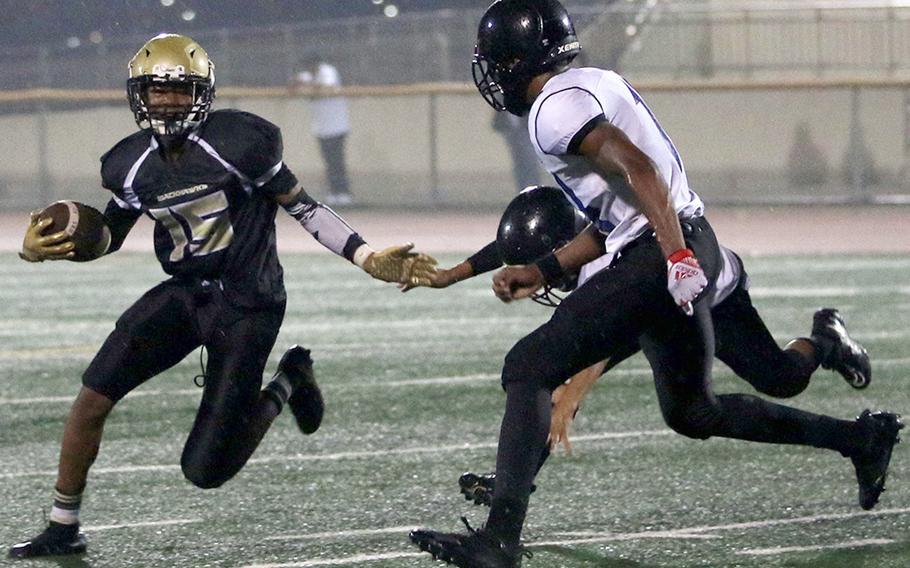 CAMP HUMPHREYS, South Korea – Darryl Veal spearheaded a potent running game for Humphreys Gold on Friday. The Blackhawks' defense did the rest.
Veal rushed 32 times for 222 yards and scored a touchdown, while Thomas Benesse added 57 yards and a touchdown as Gold downed Osan 14-6. Gold improved to 3-0, while the Cougars fell to 1-2.
Coach Tyler Greve said that Gold installed several new plays this week and the Blackhawks, particularly the linemen, "took every rep seriously" in practice leading up to Friday.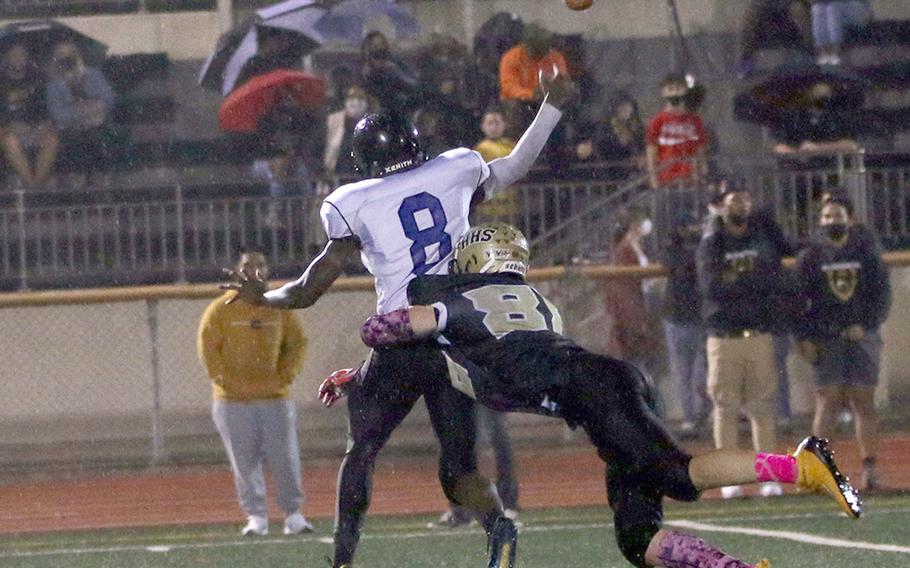 "The blocking was incredible," Greve said. "The offensive line did a great job. They play so hard, they play hard every play and Veal ran the ball hard."
Hayes Clayton added 55 yards on 12 carries for Gold. Defensively, Luke Bochat led the way with 15 tackles, two for losses; Todd Williams added nine tackles, two for losses, and Dylan High had five tackles, including two sacks.
Gavin Lunn hooked up with Jaylon Grant from 40 yards out for the Cougars' lone points in the second quarter.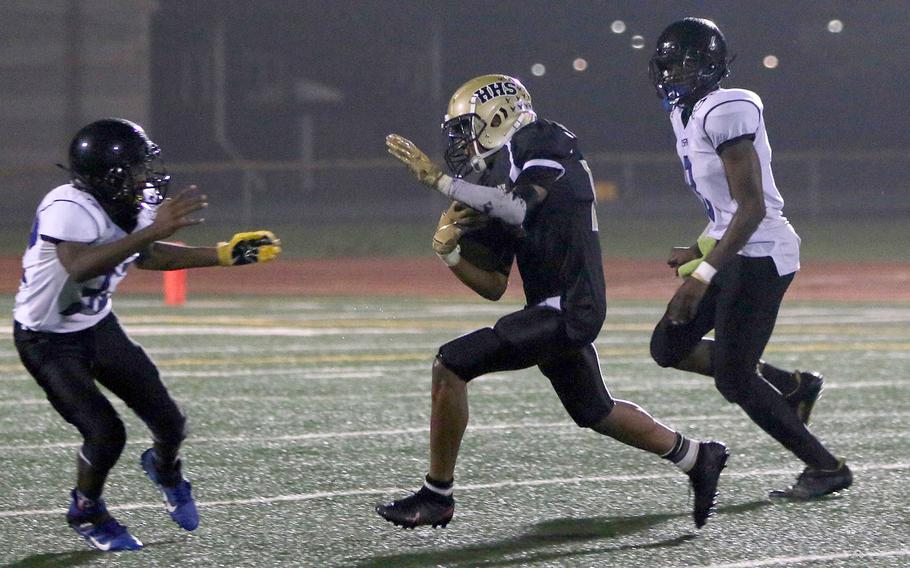 "It was a heavyweight fight, and they (Gold) have the size in the line," Cougars coach Jerome Learman said. "It always seems like we're an inch away or a blown assignment away. But I'm very proud of the effort."
It wasn't a perfect performance by Gold, Greve said. "We have the clean up the penalties" before Gold's next game, against Humphreys Black next Friday at 6 p.m.
The Cougars have the week off and host Humphreys Black on Oct. 22; kickoff is at 6 p.m.