Edgren, King enter weekend unbeaten, but at least one will fall
by
Dave Ornauer
Stars and Stripes
October 7, 2021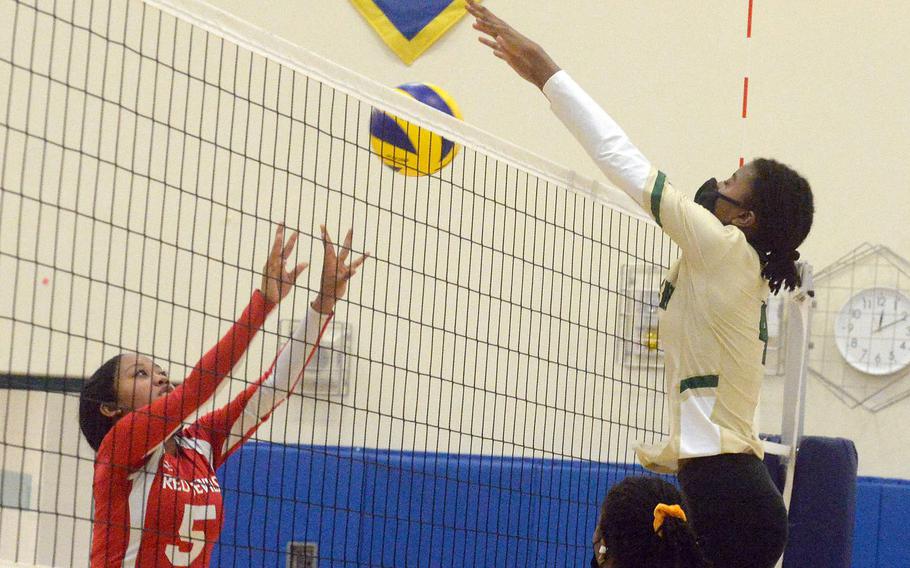 Six years ago at Misawa Air Base, Hanna O'Mara and Elizabeth Johnson began playing youth volleyball on base and club ball off base and dreamed of playing alongside each other in high school.
They'll get that chance this weekend, but as opponents, not teammates.
O'Mara's E.J. King Cobras and Johnson's Robert D. Edgren Eagles, each unbeaten thus far this season, will face each other in a neutral site showdown at Zama on Friday and Saturday.
"The moment me and Elizabeth started playing volleyball, we would talk about playing together for Edgren someday," said O'Mara, a senior who's three years older than Johnson. "And now, we're finally on the court together, except we're on opposite sides of the net."
The Cobras, led by seniors O'Mara and Kathryn Kindt and freshman Madylyn O'Neill, are 14-0 with two wins over Division I Nile C. Kinnick. Edgren, too, has twice beaten the Red Devils and is 12-0, paced by Johnson, Annalise Tackney and Christina Goodson, among others.
It's the first time that either school has gone this far into a season without even dropping a set.
The Eagles and Cobras have not met since the 2019 DODEA-Japan tournament third-place match. There was no 2020 season due to the coronavirus pandemic.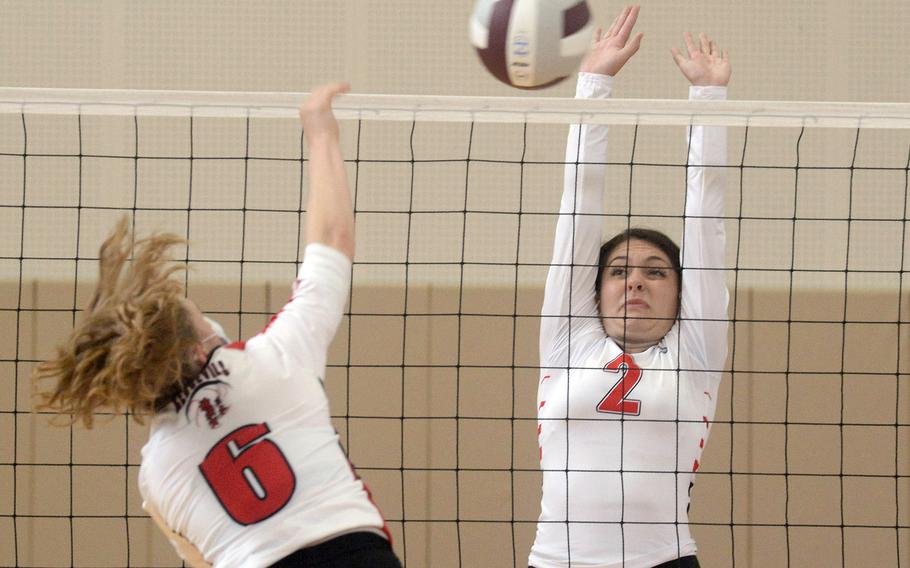 As a bonus, the best among DODEA-Japan's girls tennis players are also making the journey to Zama: Edgren seniors Jenna Mahoney and Caitlyn Carroll and King freshman twins Moa and Miu Best. Mahoney and the Best sisters are unbeaten in singles and Mahoney and Carroll are perfect in doubles.
"I'm really excited," Mahoney said. "I'm pretty happy with the way I've been playing this season. This is what we've been wanting all season."
As the two outlying schools in DODEA-Japan, almost 1,200 miles apart, King and Edgren were not originally scheduled to play each other.
Teams are restricted to traveling by DODEA bus under current COVID guidelines; flying or going by high-speed rail is not permitted. And a drive between Sasebo Naval Base and Misawa was considered way too long.
But as the volleyball teams and tennis stars piled up win after win, players, coaches and athletics directors at each school sounded off.
"I want to see if we're the best," Johnson said after a straight-set victory Sept. 11 at Yokota over Division I Nile C. Kinnick. "I don't think we can really say we're No. 1 if we don't play E.J. King."
The best solution was to have King travel to Marine Corps Air Station Iwakuni, where Matthew C. Perry would join them for the bus trip to a neutral site. Zama was selected as that site, district officials said.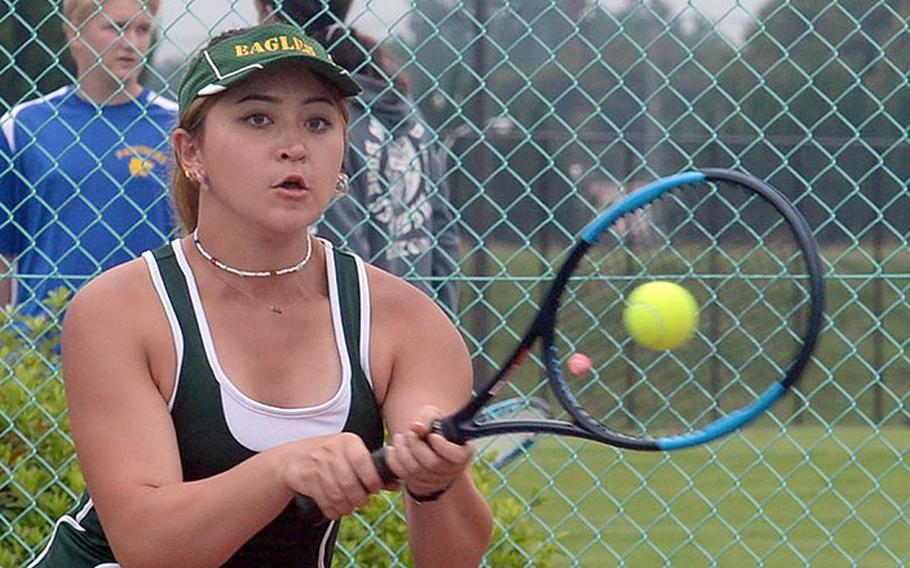 The Cobras and Eagles volleyball teams will play at least two matches, perhaps three if they split the first two. Tennis players will engage in singles, doubles and mixed doubles.
Of riding some 35 hours by bus, King volleyball coach and AD Ricky Andrew said: "It's a long trip for us, but for the girls, I'll do it."