Osan starts slowly, finishes strongly for first win
Stars and Stripes
October 1, 2021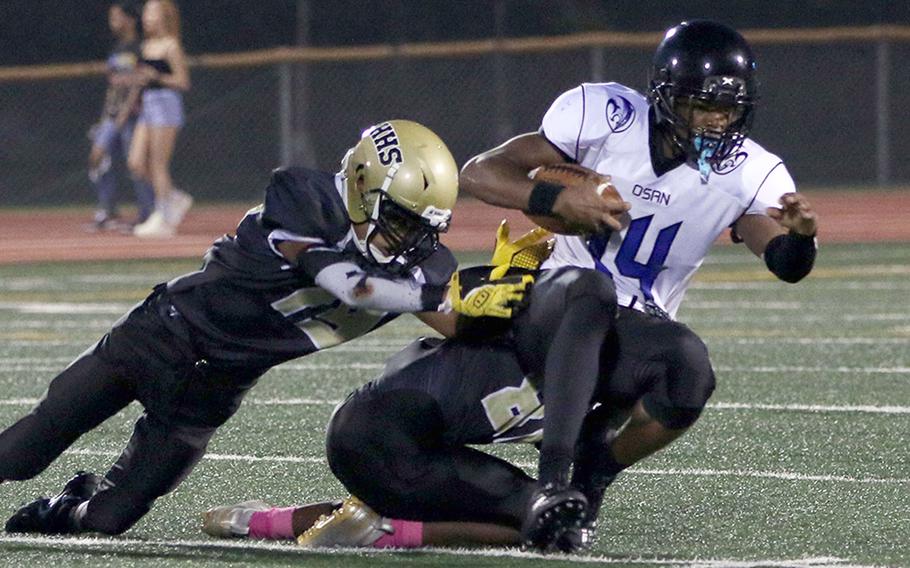 CAMP HUMPHREYS, South Korea – It took a quarter for Osan to find its groove, but after that it was all Cougars the rest of the way.
Gavin Lunn rushed for two touchdowns and passed for two others and Eddie Kim raced for two TDs on lengthy runs as Osan rallied from an early 7-0 deficit to romp past Humphreys Black 41-14 Friday at Blackhawks Field. The Cougars leveled their record at 1-1.
Humphreys led early 7-0 on a 1-yard touchdown run by Jack Brockmeier in the first quarter, which Osan coach Jerome Learman said was a "wakeup call" for his charges.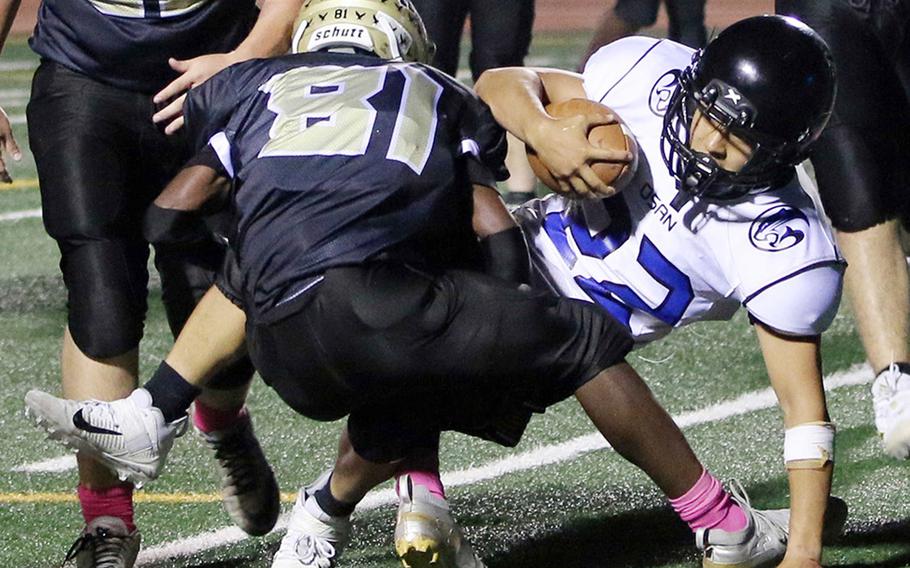 "We didn't play well at all" in the first quarter, he said. "Humphreys is a good, physical team and we got hit in the mouth a couple of times in that first quarter."
Lunn sparked the rally with a 10-yard touchdown run and Kim added a two-point conversion to give the Cougars the lead for good. Lunn padded the advantage with a 5-yard scoring run. Jaylen Grant's point-after kick brought the score to 15-7 at halftime.
Lunn passed 26 yards to Brad Yoakley to increase the lead to 21-7 after three quarters, then opened the fourth quarter with a 25-yard TD strike to Grant, who added the point after.
From there, it was the Eddie Kim Show. He ran for touchdowns of 57 and 52 yards in the final period. Tyler Wilks capped the scoring for Humphreys with a 3-yard TD run.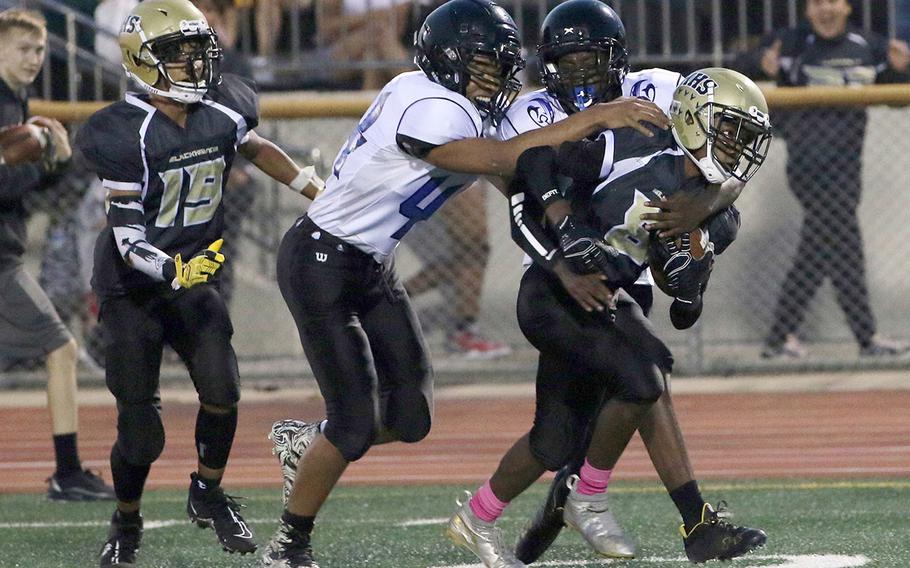 "I'm proud of them for settling down and getting back on track," Learman said of his Cougars. "We settled down and played a nice football game once we got into the second quarter."
Humphreys Black fell to 0-2. Coach Wilburt Key said the loss "woke up a sleeping giant and it is us."
"They (Blackhawks) see their capabilities, but they also see their mistakes," Key said. "We'll work on those. They realize their potential and that the sky is the limit. It's a process."
The Cougars return to Humphreys next Friday to play the Humphreys Gold team (2-0). Kickoff is at 6 p.m.