Yokota, Zama break scoreboard in Panthers' victory
Stars and Stripes
September 24, 2021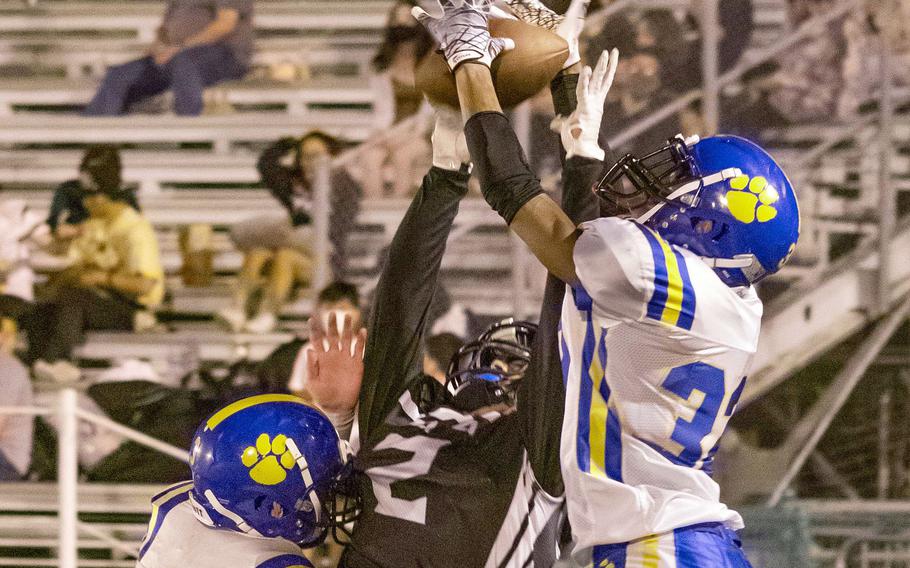 NAVAL AIR FACILITY ATSUGI, Japan – For someone known for playing soccer, Owen Taylor is proving to be adept at piling up football points and yards.
The Yokota senior ran for three touchdowns and took a lateral on a kickoff to complete a 78-yard return TD and the Panthers broke open what had been a close game in the first half, outlasting Zama 60-44 Friday.
"If you like offense, you were in the right place. The scoreboard was like a roulette wheel," said longtime coach Tim Pujol, whose Panthers won for the first time in three tries and handed the Trojans their third loss in four games.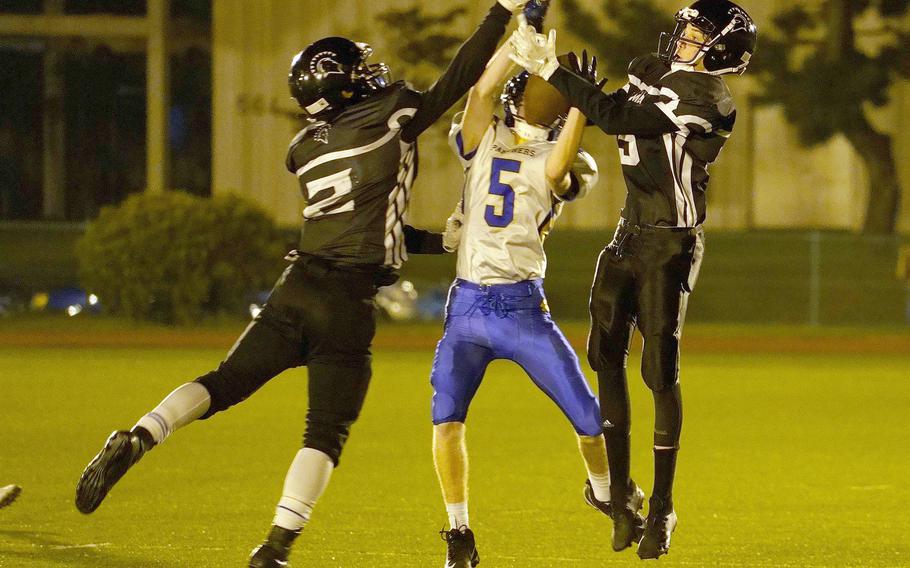 Zama raced in front 16-0 in the first quarter before the Panthers' offense came to life, keeping it tight through the rest of the first half, with Yokota leading 25-24 at intermission.
But the Panthers took advantage of four interceptions and two fumble recoveries, plus Taylor's kick-return TD on which he took a lateral from teammate Dylan Tomas.
"Those things kind of put the momentum back on our side," Pujol said.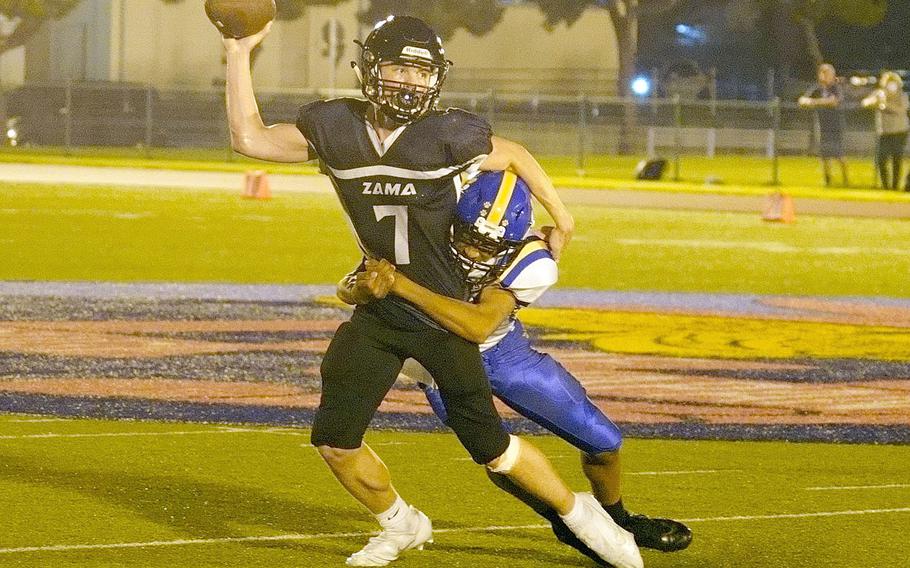 Taylor finished with 180 yards on 10 carries, while Tomas went 8-for-15 for 258 yards and four TDs, all to Caleb Jones, who had seven catches for 251 yards. Tomas rushed five times for 86 yards and Jones seven times for 33. Tre Perkins also rushed for a touchdown.
Tomas intercepted two passes and DeShawn Bryant and Taylor one each. Perkins recovered a fumble as did Joey Nishida for the Panthers.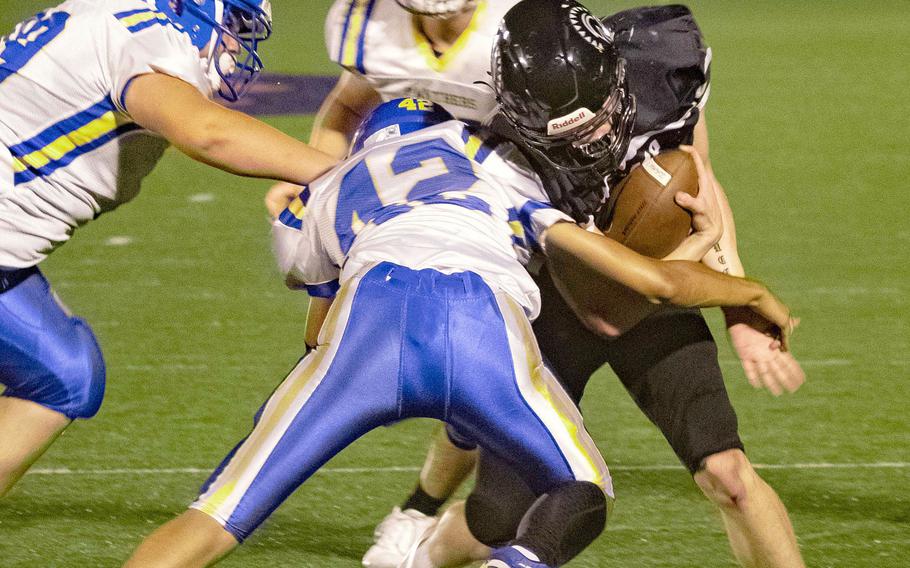 Despite the numerous turnovers, the Trojans refused to quit. Dominic Peruccio threw for two touchdowns and Kai Kuroda one, Peruccio ran for a touchdown, Keshawn McNeill caught two TD passes and Richard Sevilleja one and Alec Carter ran for a score to keep Zama in the ballpark.
"Execution problems on our part," Zama coach Scott Bolin said. "Those mistakes were very costly and we have to fix those, or the rest of the season will be a struggle. They (Yokota) executed very well and maximized on our mistakes."
Next Friday, Yokota is scheduled to travel to Robert D. Edgren, while Zama visits Nile C. Kinnick; both kickoffs are scheduled for 6 p.m.