Big numbers, little experience for Osan as season opens
by
Dave Ornauer
Stars and Stripes
September 23, 2021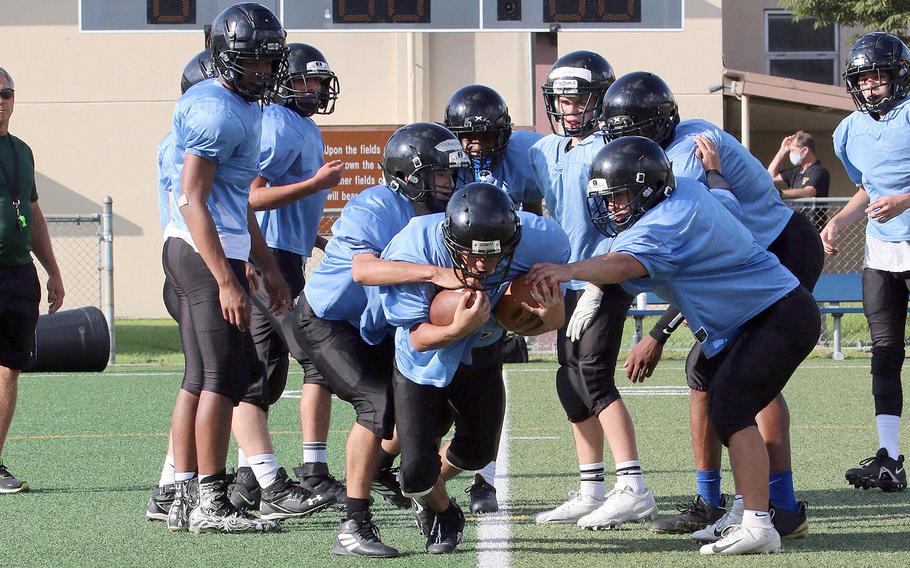 Ninth in a series of DODEA-Pacific high school football previews.
The good news for Osan's football team: The Cougars have 26 players on the roster, the most that third-year coach Jerome Learman says he's had during his tenure.
The bad news?
"We are young," Learman said. Of those 26, only four are seniors and five are juniors. Fifteen on the roster are freshmen "and more than half of our kids have never played football before."
Osan has but one school to play against this season: Humphreys. The Blackhawks are fielding two teams, Humphreys Gold and Humphreys Black. Daegu didn't have enough players to field a football team.
"It's a great group of young men and woman (senior lineman Ingrid Pele) who work hard, but we will only have Humphreys to play," Learman said.
The Cougars on Friday become the last DODEA football team in the northwest Pacific to open their football season, at home against Humphreys Gold, with kickoff at 6 p.m.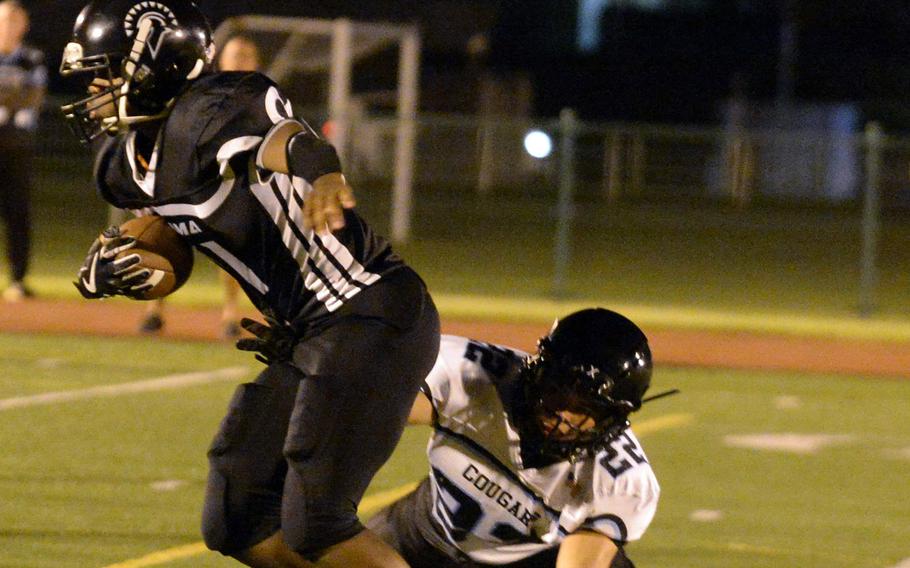 There's no Far East Division II title to chase this year, due to the coronavirus pandemic which isn't permitting teams in Japan and Korea to travel to face each other. The Cougars won the D-II title during Learman's first season, 2018.
Thanks to COVID, there was no 2020 season. Thus like every DODEA-Pacific team, the Cougars are pretty much starting over.
Two returners, senior quarterback Gavin Lunn and junior running back Jaylen Grant, were on the Cougars' travel squad in 2019.
There is some size in the line, with Pele, senior Damon Turner and junior Nathan Morales Pizarro. Juniors Adam Rutland and A.J. Panboon will line up in the offensive and defensive backfields.
Despite all the obstacles, Learman says he's looking forward to the challenge of rebuilding.
"They are a hard-working group of players who are eager to learn," Learman said. "And I've had the most fun coaching this team in any of all my years of coaching."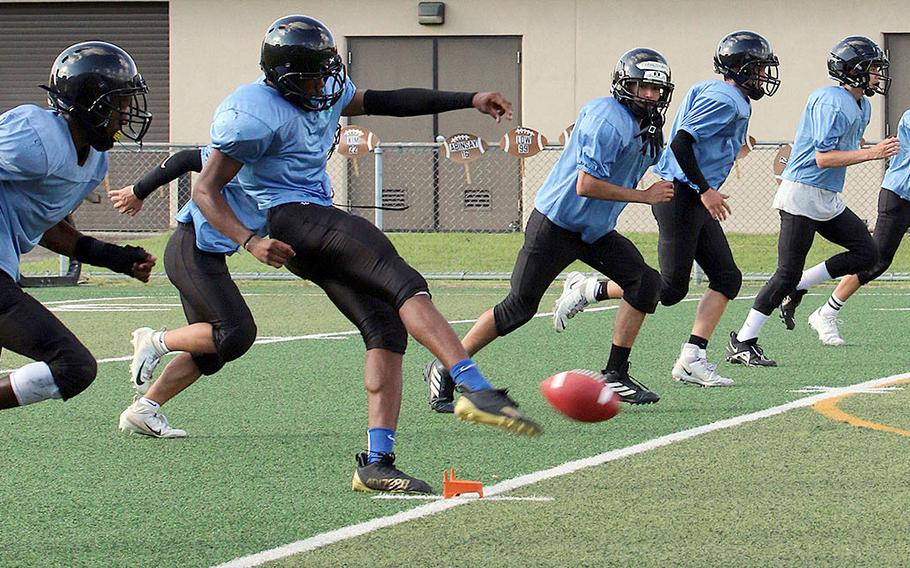 Osan Cougars
Osan Air Base, South Korea
Head coach — Jerome Learman, third season.
Returning players — 4.
Returning starter — 1.
Key performers — Gavin Lunn, Sr., QB-LB; Jaylen Grant, Jr., WR-LB; Ethan Hoback, Jr., OL-DL; Isaac Ciochetto, Jr., TE-LB; Ingrid Pele, Sr., OL-DL; Damon Turner, Sr., TE-LB; Nathan Morales Pizarro, Jr., OL-LB; Adam Rutland, Jr., WR-DB; A.J. Panboon, Jr., RB-LB.
Strengths — Small core of experienced returners in Lunn and Grant. Some size in the interior.
Drawbacks — Though the roster is large in terms of numbers, 15 of the 26 are freshmen and more than half have never played before.