Perry jumps on error-plagued Yokota and hangs on
by
Dave Ornauer
Stars and Stripes
September 10, 2021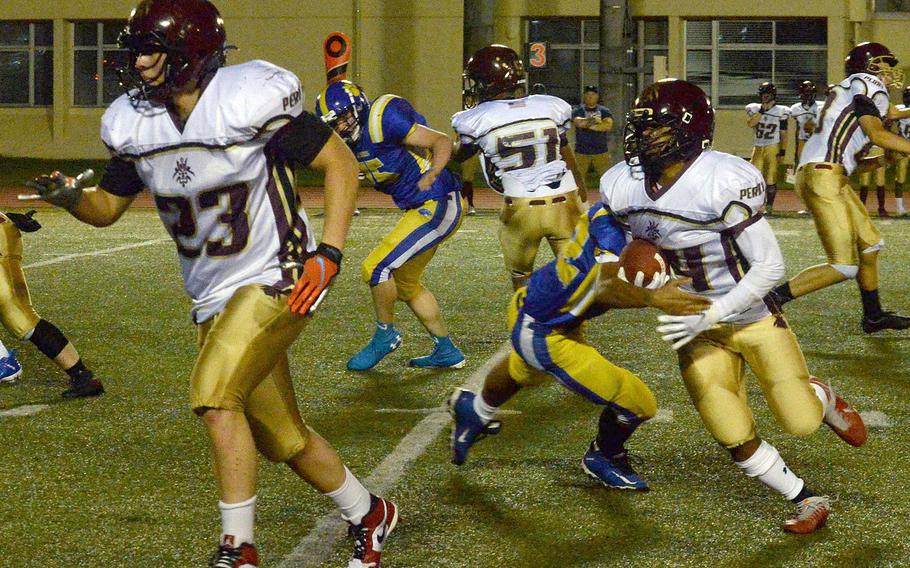 YOKOTA AIR BASE, Japan – Shion Fleming and Denzel Gray poured on the points for Matthew C. Perry in the game's first 18 minutes. The Samurai defense did the rest Friday against an error-prone Yokota team.
Fleming caught a 61-yard touchdown pass on the game's third play and later booted a 31-yard field goal, and Gray ran 4 yards for a score as the Samurai outlasted the Panthers 17-6, a victory that had Perry coach Frank Macias more relieved than happy.
After the Samurai went up by 17 at half, Yokota coach Tim Pujol "made the adjustments to expose the weaknesses of a young team. We will learn from that," Macias said.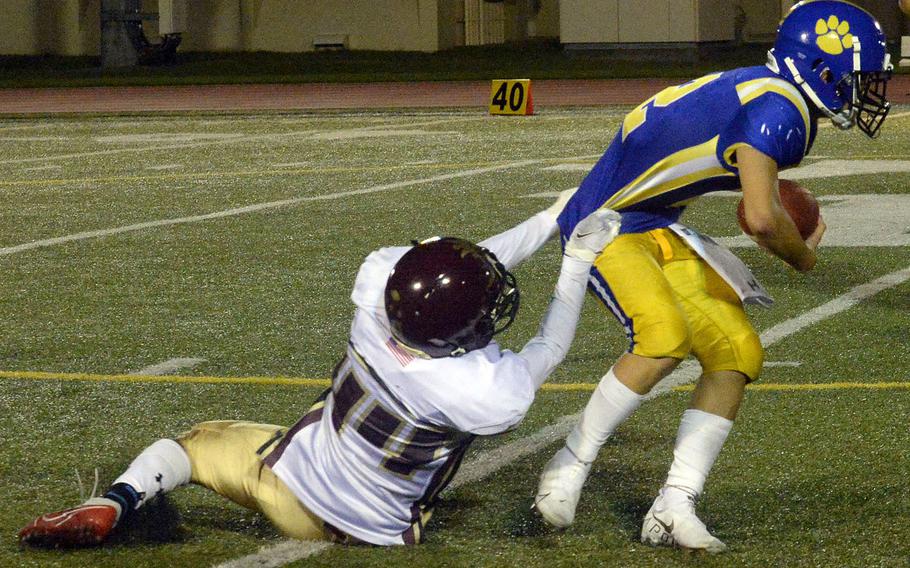 "We're used to pushing people around in the trenches and Yokota was having none of it. We went against the best coach in the history of Pacific football," Macias said of Pujol.
It might have been a different outcome, had not Yokota turned the ball over six times. The Panthers spent seven second-half possessions in Samurai territory but came away only with a 9-yard scoring pass from Dylan Tomas to Caleb Jones with 1:43 left.
"I have to do a better job of preparing these guys," Pujol said after the Panthers' second loss in two weeks. "Ball security is something I need to emphasize. Eliminate the penalties and the negative yards."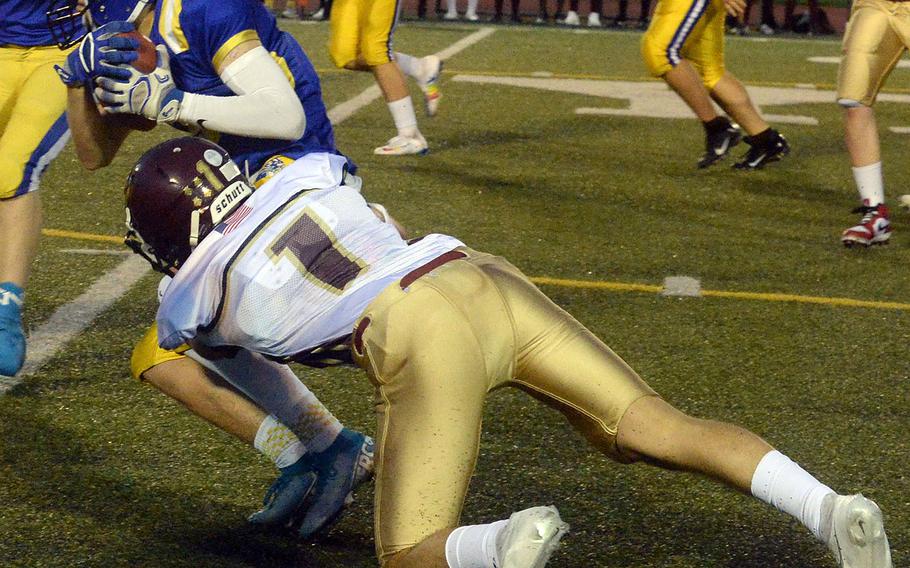 It was the Samurai's second victory in as many weeks, and it came after Perry spent 12 hours on a bus from Marine Corps Air Station Iwakuni and played a few hours after arriving at Yokota.
"We gutted it out, we got the win, but we have a lot of work to do," Macias said.
It was a defensive struggle, as the two teams combined for just 334 yards on 95 plays.
Gray and Zeke Santoscoy were key to Perry's ground-bound offense, combining for 157 yards on 37 carries, Santoscoy's coming mostly on short bursts up the middle and Gray's on speedy runs outside.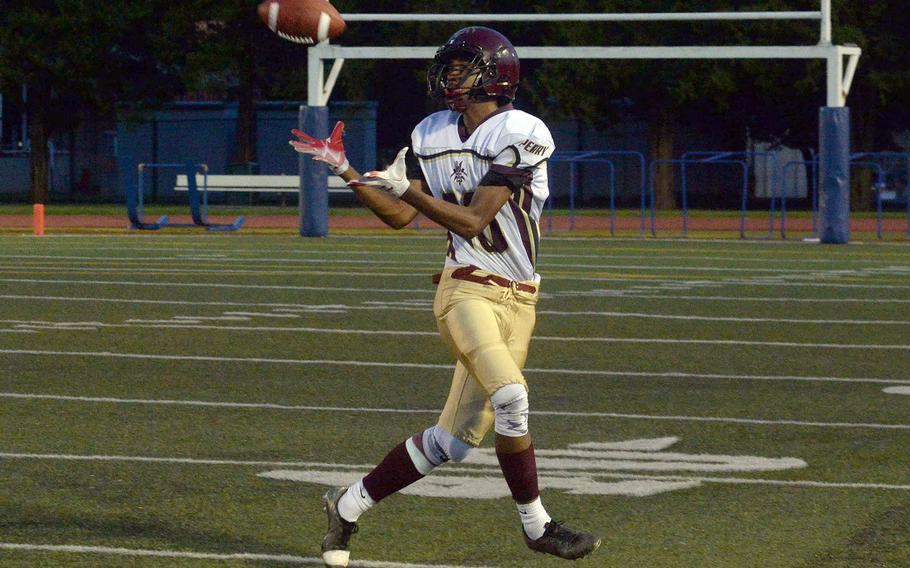 Gray finished with 100 all-purpose yards plus a fumble recovery. Tyson Ortiz had two fumble recoveries and Nickolas Elizondo recorded two sacks. Roy Clayton and Jordan Wooten each picked off passes and Parker Staley added a sack and a fumble recovery.
Yokota managed just 136 yards on offense. Tomas was 10-for-17 for just 48 yards and finished with 117 all-purpose yards. Owen Taylor recorded two sacks for the Panthers.
Perry once more makes a long-haul bus trip next Friday to Nile C. Kinnick with kickoff at 6 p.m. Yokota gets next week off, something Pujol says he's glad of. "It will be an important teaching week," he said.