Kinnick too much for Edgren on all fronts
Stars and Stripes
September 10, 2021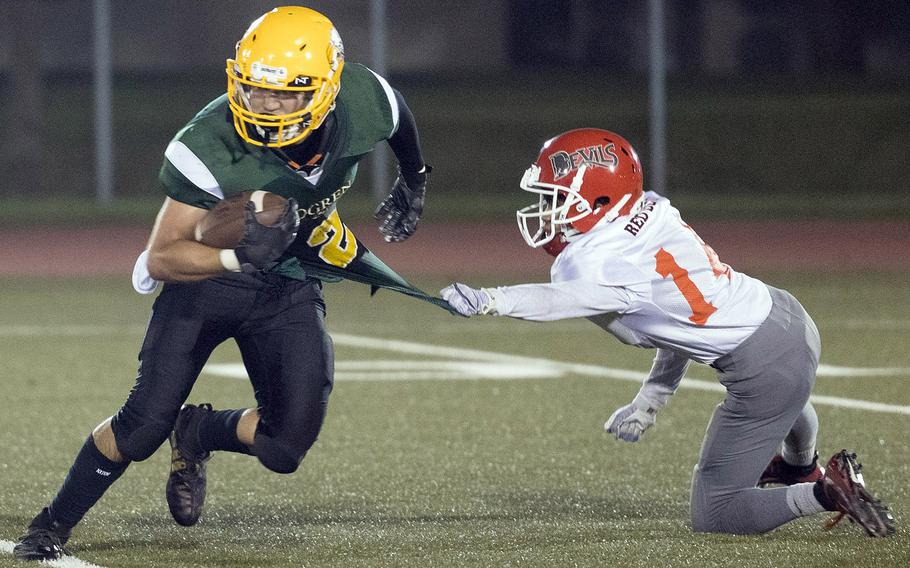 Nile C. Kinnick's football team could have been forgiven if they'd had difficulty dealing with a 12-hour bus trip to Misawa Air Base to play a football game a few hours after arriving at mid-afternoon Friday.
One would never know it from the final score of the Red Devils' game at Robert D. Edgren.
Quarterback Zeke DeLaughter accounted for seven touchdowns - five passing and two rushing - as Kinnick improved to 3-0 on the season with a 54-0 rout over the Eagles, who were playing their season opener.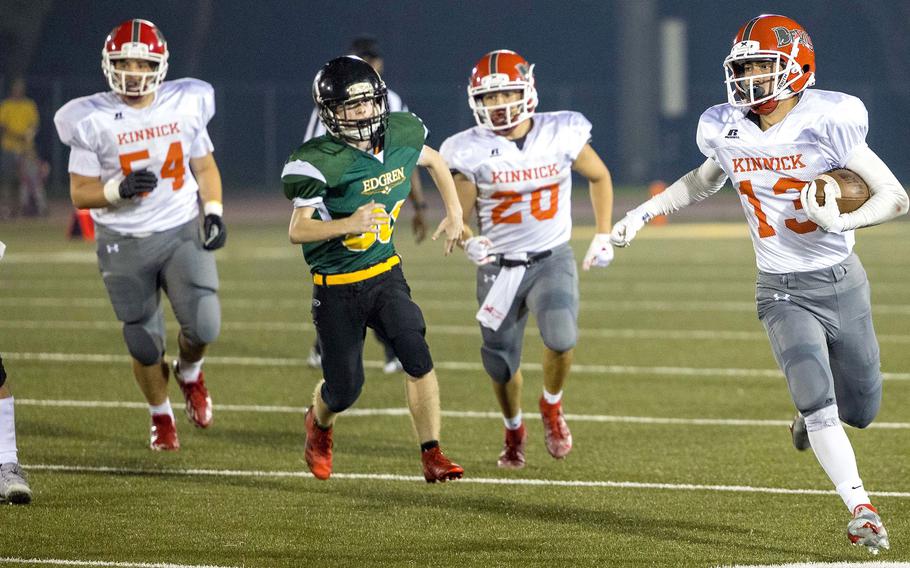 The game ended on the first play of the second half, an 82-yard kick-return touchdown by Kinnick's Michael Lozano.
"We drove 650 kilometers, got off the bus, went to the food court for a snack, put our gear on, went out and played some high-level football," Kinnick coach Dan Joley said.
The Red Devils left Yokosuka Naval Base at 4 a.m. Friday, "the sun was up a couple of hours later, and so were the kids. Most of them slept for maybe two hours. But I couldn't be more proud. The way they reacted to the situation. They were really up to the challenge," Joley said.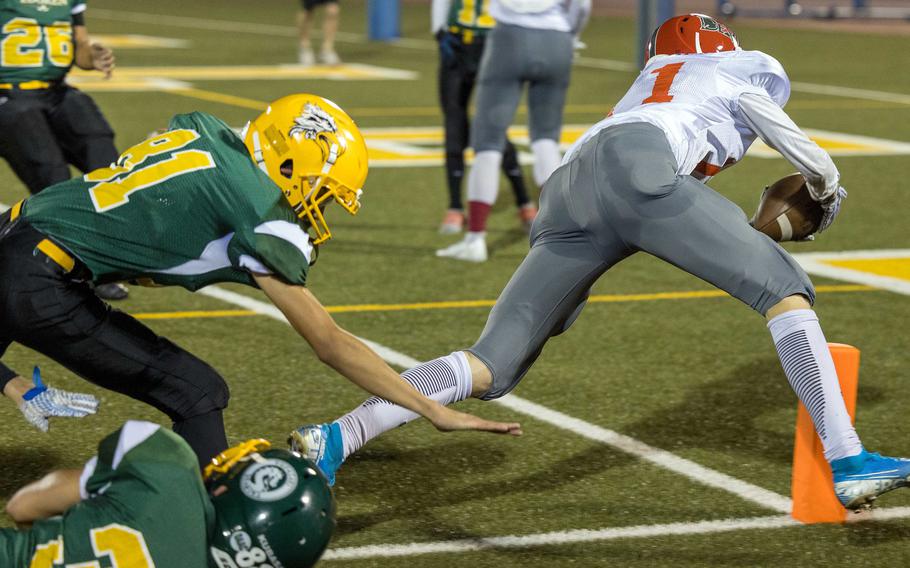 Leading the way was Kinnick's first-year senior qb. DeLaughter went 8-for-14 for 161 yards and five touchdowns and rushed twice for 23 yards and two scores. He's gone 27-for-40 for 526 yards and 11 TDs passing in three games.
Ryo Nishiyama ran a sweep 40 yards for a touchdown and also caught a 20-yard touchdown pass. Kaito DeMoss had a 39-yard TD catch and Justice Rose one for 10 yards in addition to two carries for 30 yards.
Daniel Burke caught four passes for 82 yards, including TDs of 25 and 33 yards, plus an interception. Kou Nishiyama had a 10-yard touchdown reception and Vian Barrera intercepted a pass for Kinnick.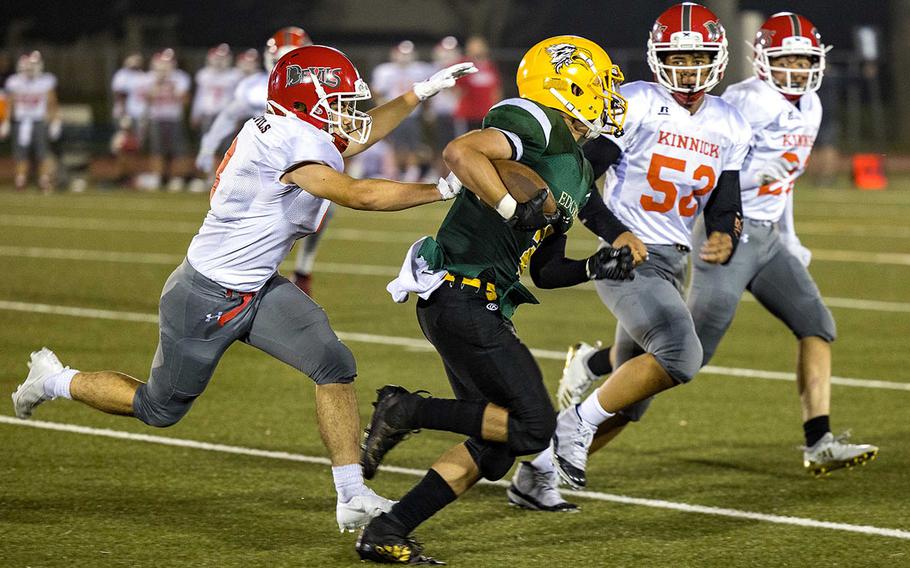 The Red Devils next host Matthew C. Perry while the Eagles travel to Zama next Friday; both kickoffs are scheduled for 6 p.m.