Courses are long and numbers of runners are short in Korea
by
Dave Ornauer
Stars and Stripes
September 10, 2021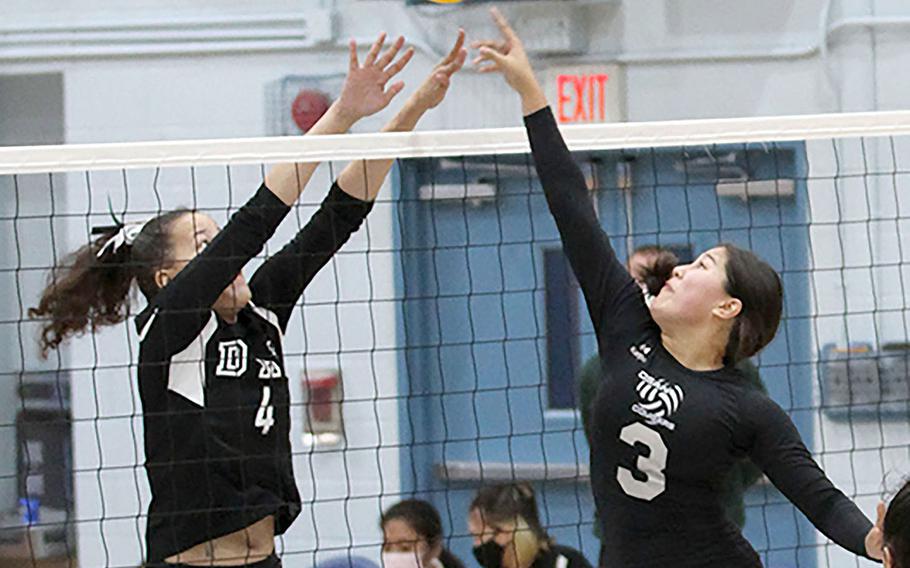 It might have been the DODEA-Korea version of a poster put up by the FBI or a sheriff in a western movie.
"Wanted: Long distance runners. Experience preferred but not required. Please see the cross country coach after school."
Osan finds itself in that category. The Cougars fielded 50 runners in 2020, but only three of them return; all others, including promising freshman Parker Hendrickson, graduated or transferred.
"Last year may have been a banner year … but the team this year has experienced a near-complete turnover," coach Bradley Helsel said. "We are definitely in a rebuilding period this year."
Senior Conner Floyd leads the boys team, and senior Zsa Zsa LeBlance, junior Riley Hunt and sophomore Chloe Weatherwax the girls.
Humphreys also has a handful of returners, but "we are excited to have many dedicated newcomers," coach Amy Gleason said. Strong returners include juniors Hanna Chung and Ricky Bell and sophomore Jax Watson.
Daegu features senior returner Jaela Sahagan and sophomore transfer Seth Peters, new to the Warriors but "an experienced runner," new coach Daniel Limmer said.
Korea's season begins this weekend with a virtual league meet, and ends the last weekend of October with the Far East virtual meet.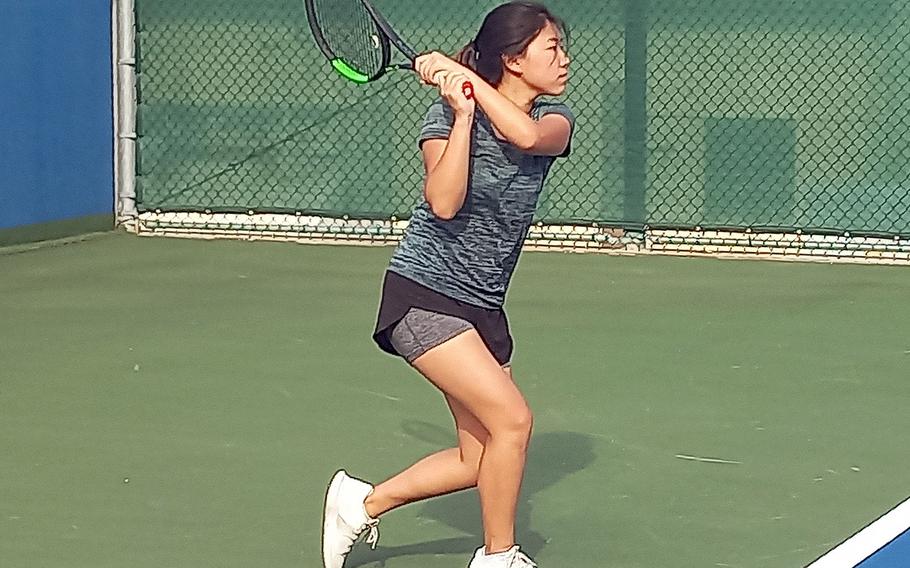 Tennis
In contrast to cross country, DODEA-Korea's tennis teams are veteran heavy and that could lead to some strong competition, coaches said.
Daegu returns its top three girls, senior Michelle Yoo and junior twins Ella and Emma Sims, and the top boys player Daniel Son, a junior. DODEA-Korea's finals last year were canceled due to cold weather; thus, Daegu "will be wanting to contend," coach Robert Kenny said.
Humphreys, too, is "fortunate to have a lot of returning players this year," coach Matthew Pollock said.
The boys, in particular, are senior heavy, with Caleb Kim, Matthew Colburn, Matthew Ahn, Minchan Kim and William Lee. Lizzy Brown, who played last year in Singapore, has returned; she played at Humphreys her freshman and sophomore years.
Senior David Lee, juniors Abigail Robertson and Yoonju Choe and sophomore Joshua Kim, Lauren Soh and Felicia Lowery all return for Osan; each has at least two years' experience on the courts.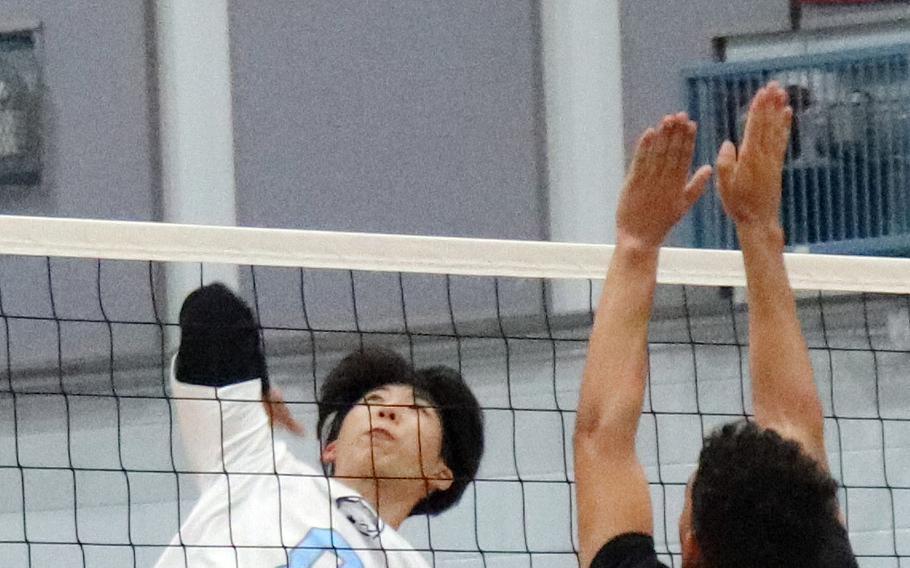 Boys volleyball
The Cougars' boys spikers are also rich in returners, eight in total, including seniors Stephen McCool, Joseph Towne and Martin Walker and junior Timothy Petrae. Three of the newcomers are juniors.
"We feel we are strong contenders this year," said coach Brittany Bonner. She is a Hanau (Germany) graduate and her assistant, Raven Harrison, graduated from Seoul American.
Three players return for Daegu: seniors Michael Berry and Francisco Ulrich and sophomore Yubee Chang. No information was available from Humphreys.
Girls volleyball
Humphreys brings back a bounty of veteran players, including sophomore setter Elizabeth Troxel, senior hitters Alaina Areniego, Madison Bridges and Makenna Yurisich and junior libero Reyna Peterman. Plenty of young players are showing promise, coach Clint Barnes said.
Three Cougars players return from last season, junior setter Angela Serrano, junior outside hitter Shaylee Ungos and senior outside hitter Naomi Elliott. Freshman Ashley Kim shows potential at outside hitter, coach Sarah Mayer said.
Daegu is also loaded with veterans, including seniors Junelle Abaya (setter), Shawna Jang (libero) and Izzy Thurman (middle). Senior Maria Pedro played for Humphreys last year and hitters Vivian Tillman and Shaniya Gardner each transferred from the States.
Golf
Defending league champion Humphreys is in rebuild mode, coach Scott Rumery said. His girls cast is entirely new, though junior Julian Bourne has shown ability to drive the ball. Sophomores Duncan Pickering and Brandon Borrelli return on the boys side.
Two players return for Osan's girls, juniors Jazmyne Villagomez and Zynep Mahmutoglu; the rest of coach Sung Plourde's team is new.
Daegu got some reinforcements via the PCS Plane, which brought the Hager family from Kubasaki: senior Margaret and sophomore Emily played for the Dragons last year, and freshman Anna shows plenty of potential, coach Blake Sims said.