Zama aims to return to 2019 heights
by
Dave Ornauer
Stars and Stripes
August 26, 2021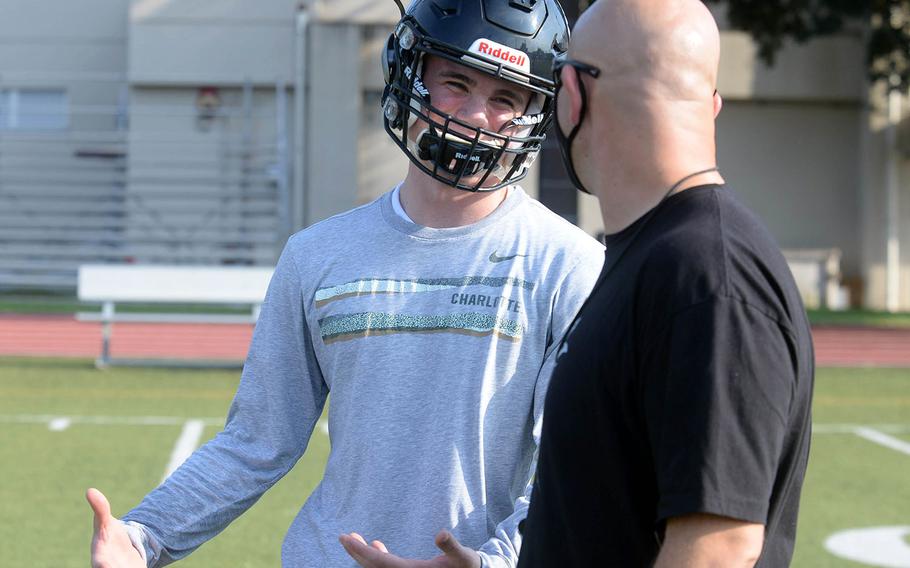 Fourth in a series of DODEA-Pacific high school football previews.
CAMP ZAMA, Japan – Dominic Peruccio left for two years to play in Texas, several months after Zama's football team ended the 2018 season the worst way possible, losing the Far East Division II title game to Osan.
Now a senior, Peruccio has returned and will quarterback a Trojans team that hasn't lost a game since that heartbreaking defeat, winning all six games in 2019 before the coronavirus pandemic-induced 2020 gap year.
Coach Scott Bolin says he's hopeful that Peruccio can keep Zama on a winning track.
"Coming from Texas, he's bringing a depth of experience," Bolin said of Peruccio. "And he has slipped seamlessly back into the system he left."
For his part, Peruccio said he was thankful that football was revived after the 2020 shutdown.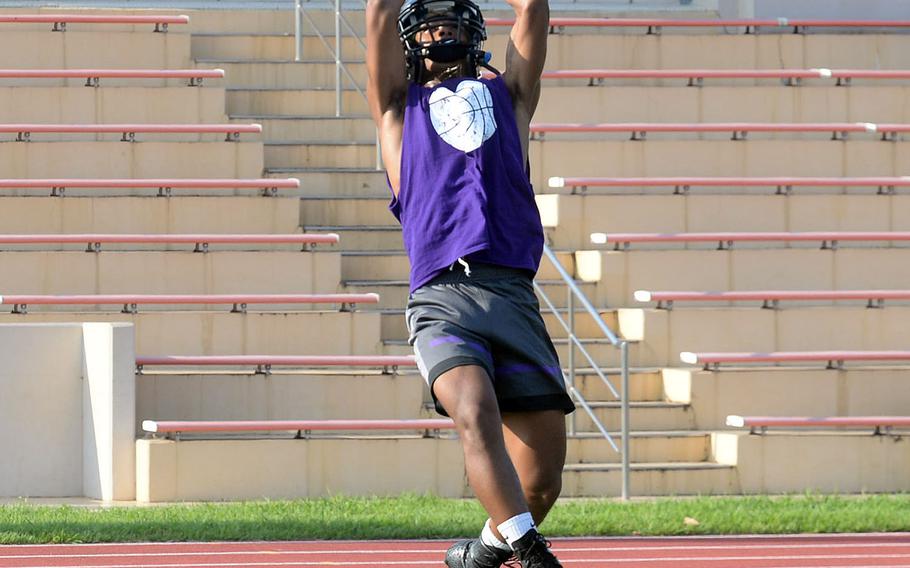 "It would have been very rough" had the sports lockdown been extended through the 2021 football season, he said. "Thank goodness things cleared up and we can have a season."
Peruccio returns to a Zama team that sports a wide-open pass-oriented attack that led DODEA-Pacific in 2019 with 44.8 points.
While not at the championship level they achieved in 2019, Bolin said he feels the Trojans can shake off the rust and come close by midseason.
"Our rebuild is looking better every day," Bolin said, adding the thing that most pleased him is how younger players are getting a better grasp of the sport as summer camp has progressed.
Besides Peruccio, the Trojans' roster sports several veterans, particularly at wide receiver in senior Keshawn McNeill and Richard Sevilleja
"We're young (but) in these past three weeks, they have rapidly built up. Our assistants have done a great job of building these guys up, which speaks well for our potential growth."
The Trojans' first two games should reveal how much the Trojans need to work on, Bolin said. Zama hosts Division I Nile C. Kinnick at Naval Air Facility Atsugi on Friday at 6 p.m., then hits the road Sept. 4 for a game at Perry.
Zama Trojans
2019 season record — 6-0 overall, 5-0 Division II regular season, won Division II championship game 47-13 over Matthew C. Perry. Head coach — Scott Bolin, sixth season (ninth year with program), 13-23 overall. Returning players — 5. Returning starters — 2. Key performers — Keshawn McNeill, Sr., WR-SS; Dominic Peruccio, Sr., QB; Richard Sevilleja, Sr., WR; Chris Nagle, Jr.; Brian Hinkle, Jr.; Troy Sessions, Jr.; Kai Kuroda, So., QB. Strengths — Solid at skills positions with McNeill back and Peruccio returning. Drawbacks — Replacing departed quarterback Tim Matelski, all-around athlete Chandler Platt may be difficult.