Eagles welcome chance to get back on field
by
Dave Ornauer
Stars and Stripes
August 26, 2021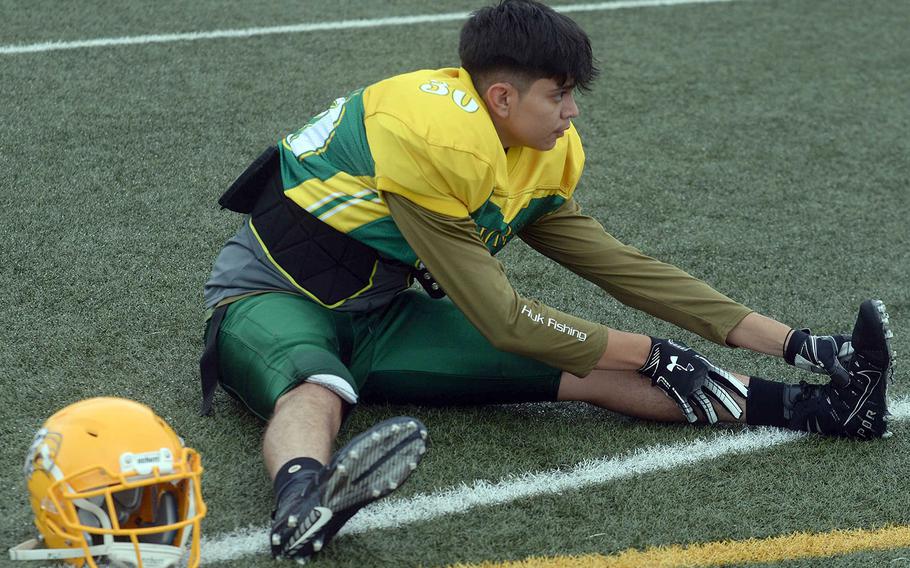 Fifth in a series of DODEA-Pacific high school football previews.
With no football to play last fall due to the coronavirus pandemic, Douglass Tackney picked up a tennis racket and played in-school intramurals, rather than sit idle and not play anything at all.
But football is back in DODEA-Japan for the 2021 season, and Tackney, who played for Robert D. Edgren as a freshman and sophomore, has returned to the sport he prefers.
"It was a good experience, doing a new sport," Tackney said of tennis. "I'm glad I did it. But I missed football. Tennis is a one-on-one type sport. With football, you have more of a team feeling."
Tackney, a senior, lined up in the backfield and at defensive back in his previous seasons. For the moment, he's listed as one of three who can play quarterback.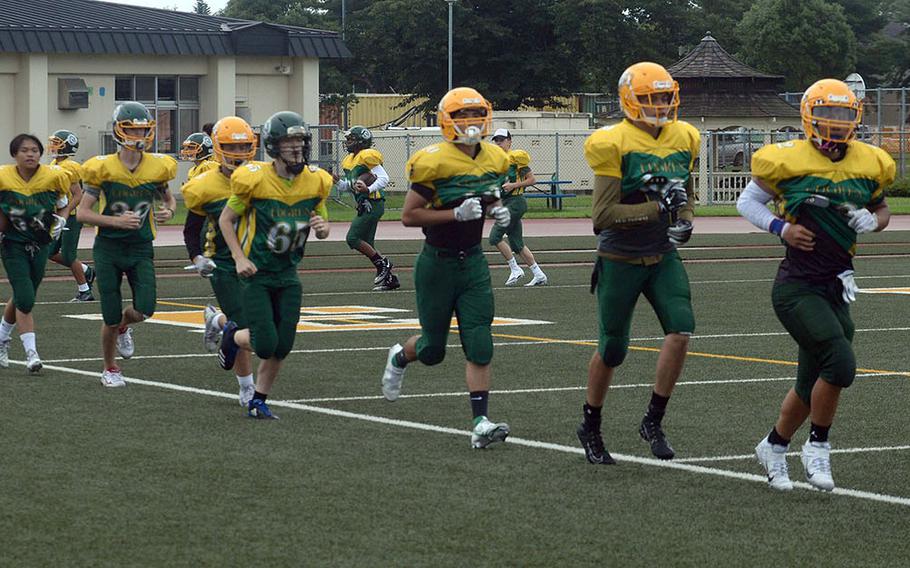 That could be a game-time decision between Tackney, senior Dennis Nelson and strong-armed freshman Jayse Ulechong, according to new coach and prior Eagles assistant Marcus Thomas.
"We know (Tackney and Nelson) can step into the quarterback role and perform extremely well," Thomas said. "Ulechong can really throw the ball, which would give us the ability to keep Doug and Dennis at their primary positions."
Besides Tackney and Nelson, two others return from the 2019 season, slot back Axel Nogueras and center Noah Cruz. A handful of new seniors have transferred in "who are really helpful," Tackney said.
The 2020 gap year didn't cause interest in the Edgren program to wane; the Eagles have 28 players out for practice. Thomas takes the helm from Jeremy Sanders, who continues as a part-time assistant.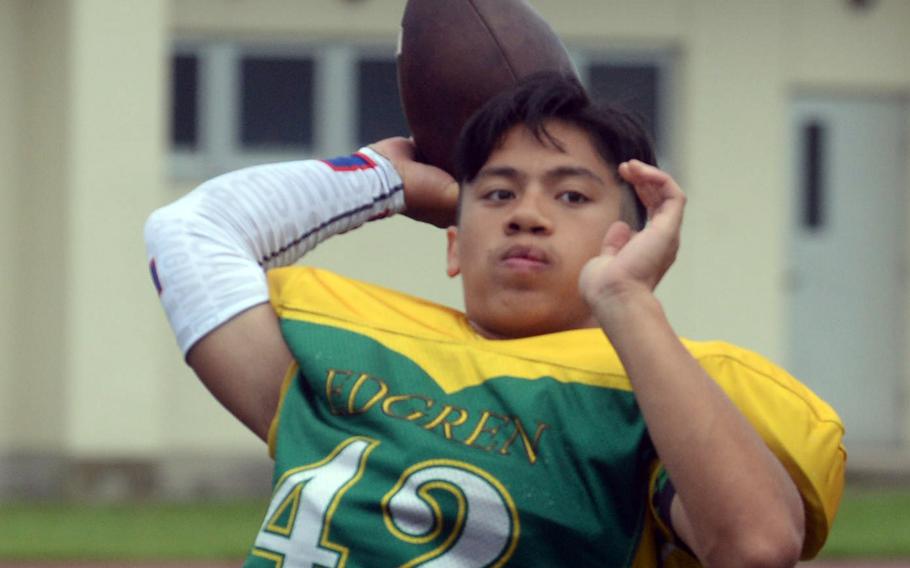 "He's been a huge mentor," Thomas said. "He's showed me how he's run the program, so we can build on that into the future."
Edgren's season opener was put on hold for two weeks due to equipment issues, DODEA officials said. The Eagles were scheduled to visit Yokota on Saturday; that game has been rescheduled for Nov. 6, and the Eagles will instead open at home against Nile C. Kinnick on Sept. 11.
Robert D. Edgren Eagles
Head coach — Marcus Thomas, first season. Returning players — 4. Returning starters — 4. Key performers — Douglass Tackney, Sr., RB-DB; Dennis Nelson, Sr., TE-LB; Noah Cruz, Sr., C; Axel Nogueras, Sr., slot; Jayse Ulechong, Fr., QB. Strengths — Leadership, experience at a handful of positions. Drawbacks — Inexperience overall, with mostly young players on the roster.