Players set to take to the courts, courses again this fall
by
Dave Ornauer
Stars and Stripes
August 26, 2021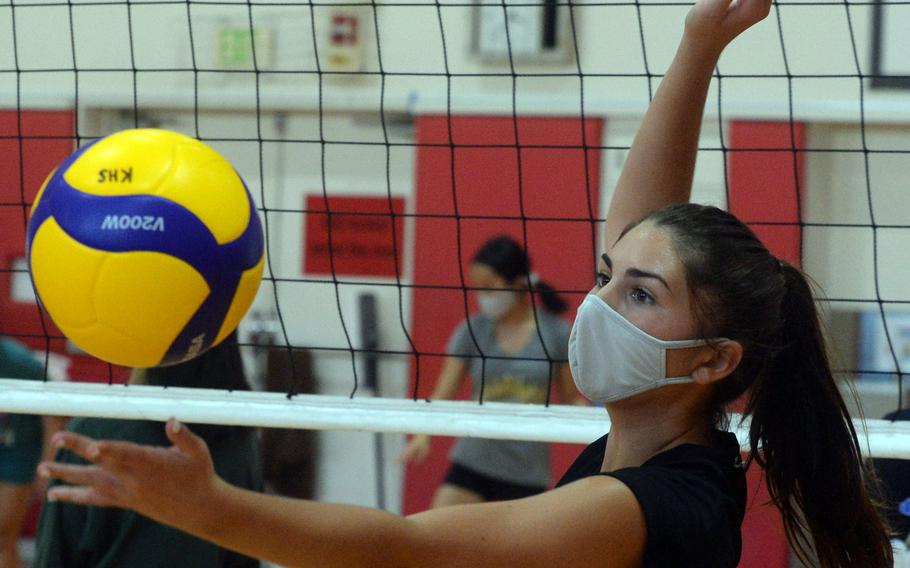 CAMP ZAMA, Japan – Players and coaches could be forgiven if they spent time dwelling on what might have been if there was no coronavirus pandemic and they played fall sports in DODEA-Japan in 2020.
But that's the past and the return of fall sports this weekend is the immediate future.
"We gotta move on," said Trojans volleyball assistant coach Parish Jones. "All that's behind us. We have to prepare the young ones, give them some quality time now."
Easier said than done, though, with many athletes coming off a year in which their athletic activities were limited. And it shows in workouts, some coaches said.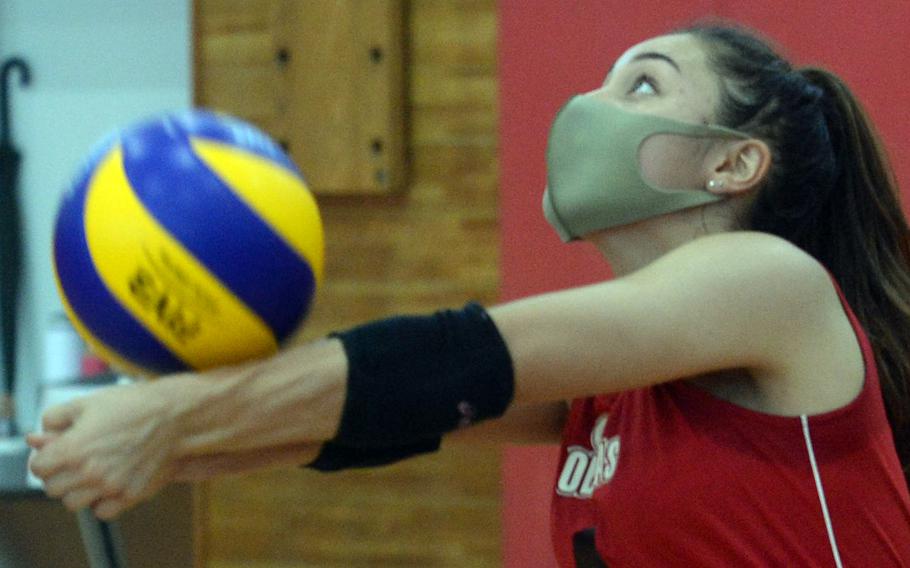 "That gap year hurt all of us," Nile C. Kinnick volleyball coach Tony San Nicolas said. "Where they should be as a junior this year, where they should be as a senior, they're just not there yet."
Cross country does get a Far East, but like last year, it will be done virtually with all schools running on tracks and submitting times to the DODEA-Pacific office.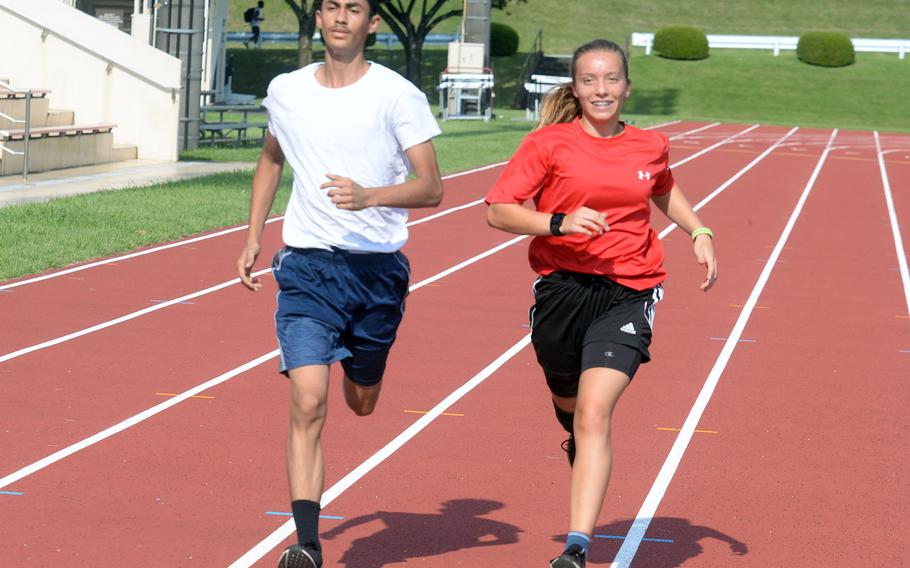 "I like running meets in person, it's kind of a different environment," said Robert D. Edgren senior Morgan Erler. Running the virtual meet "got boring after three laps on the track. But I was glad at least we got something."
DODEA-Japan's tennis, cross country and volleyball seasons begin Friday and Saturday with Yokota and E.J. King playing tennis and volleyball at Matthew C. Perry, and Robert D. Edgren and Kinnick visiting Zama. King cross country will host Perry at Sasebo's Isanoura Park.
DODEA-Okinawa's fall season, which also includes golf, open Sept. 7. DODEA-Korea has yet to release its fall season schedule.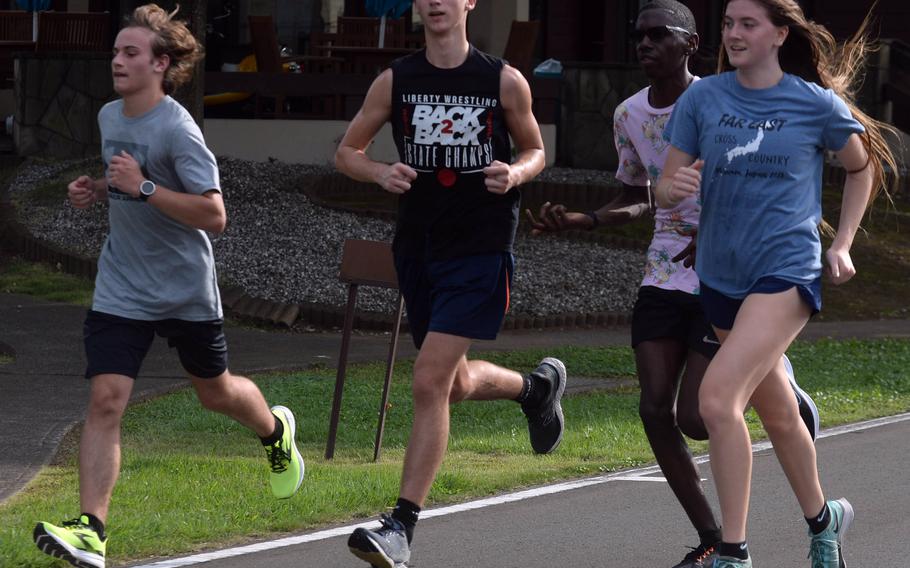 Volleyball
Though the Trojans are young, they have a strong core of experience in sisters Nina and Emma Sakamoto-Flack. The junior and freshman are two of the more accomplished hitters. Junior Remi Sherratt returns at setter and Kierstyn Ayumo, a sophomore, is a middle blocker.
Kinnick's two coaches have a daughter each on the Red Devils' varsity: Junior setter Jillian Stevens is assistant coach Travis Stevens' daughter, and San Nicolas' junior daughter Cierra is on the roster.
Patricia Swiderski returns to coach Perry after two years off, and has three junior returners from 2019: Chelsea Campbell, Raven Rayos and Breaunna Hayes.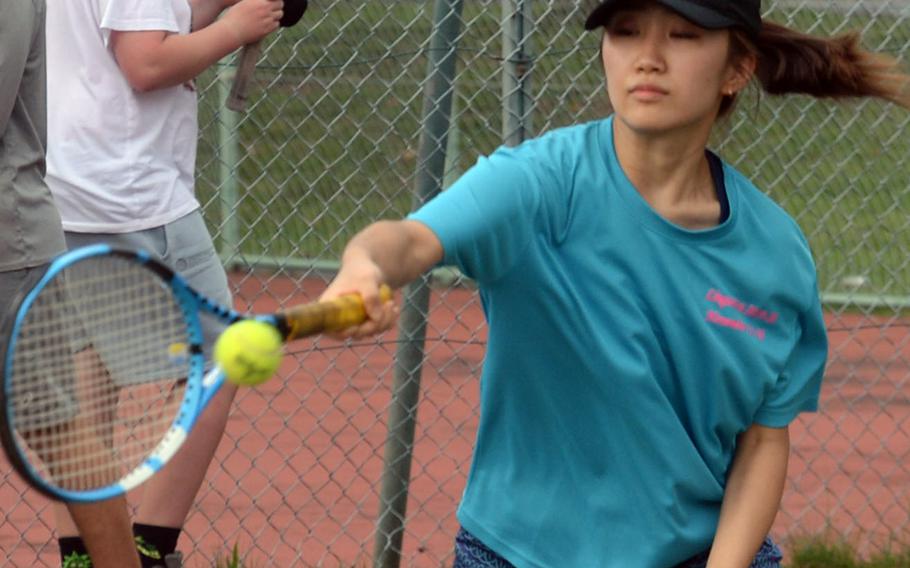 The Cobras are senior-heavy with Hanna O'Mara, Mijun Heard and Kathryn Kindt, along with junior Aileen Fitzgerald and sophomore Mali Schenker. Not much height in the lineup, "but they're quick, fast and we're going to cover the court," coach Rick Andrew said.
Taking over for retired 33-year coach Sarah Richardson is Paul McCarthy for the Eagles. Junior Annalise Tackney returns from 2019, as does senior setter Kinley Turner, but she transfers on Sept. 21.
Veronica Pascoe assumes Yokota's coaching duties and has two senior returners in Elena Haas and Sophie Middlebrook. Haas is part of one of two sister pairings, along with her freshman sister Erika; there's also senior Leila and freshman Keila Kinjo.
Cross country
Erler, who finished second in the girls Far East virtual field last winter, is joined by Zama senior Aubrey Giles (third) and Yokota senior Aiko Galvin, who finished sixth.
"I'm more happy to do in-person competitions" within the district this year, Galvin said, adding of the virtual Far East: "Last year was bad."
Among boys returners are Kinnick senior Austin Shinzato, second in the Division I virtual meet. Gabriel Escalera of Zama took third last year at D-II and Madarius Bryant, a Yokota senior, finished sixth.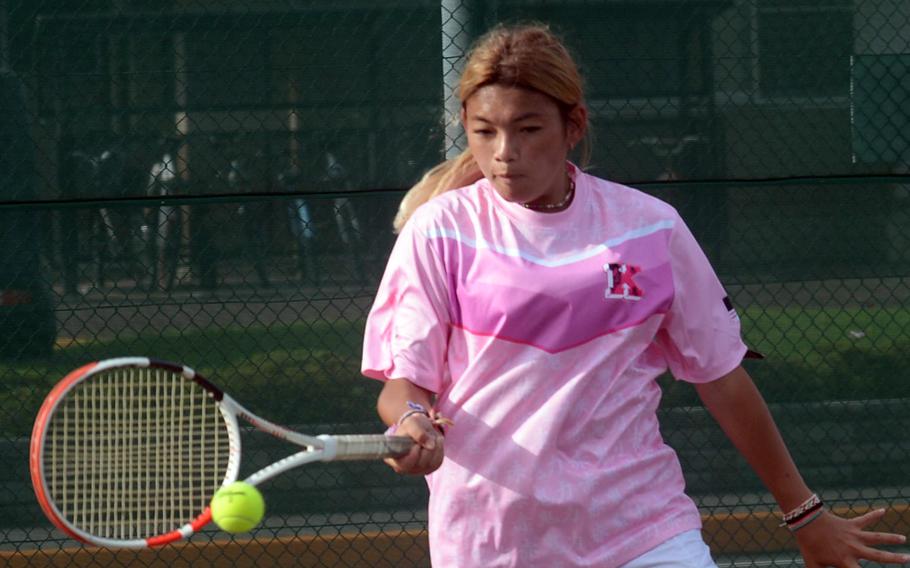 Tennis
Most players who competed in the 2019 Far East and DODEA-Japan tournaments have either graduated or transferred. But Jenna Mahoney, the two-time DODEA-Japan girls singles champion, is back along with her doubles partner and fellow senior Caitlin Carroll.
That there's no Far East "is really sad," Mahoney said. "But we'll take what we can get and do our best."
E.J. King's roster shows promise, with seniors Kaito Bergman and Ayanna Lonesky, sophomore Kouta Kodama and freshman twins Moa and Miu Best, daughters of coach McKinzy Best.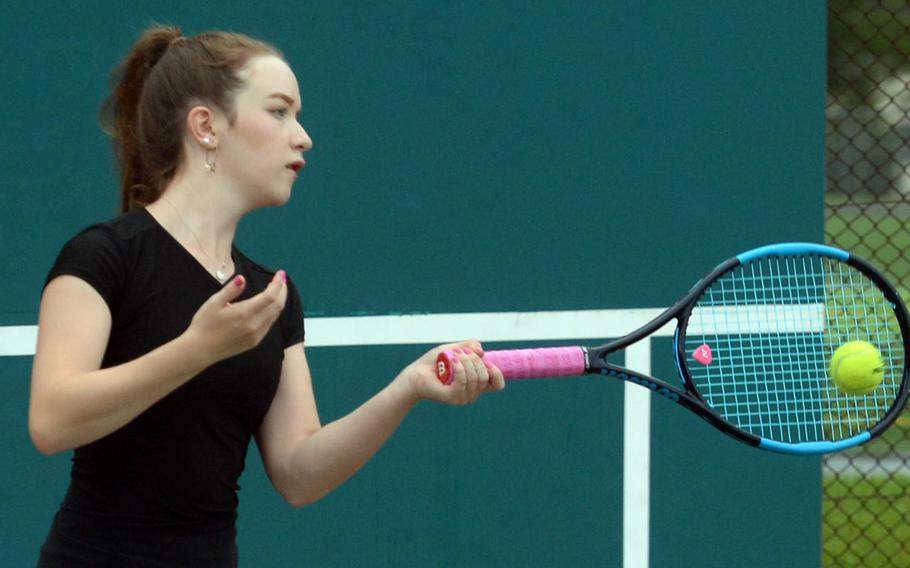 Senior Parker Harrell, a move-in from a Japanese school, joins seniors Joshua Blanquisco and Darren Matel on Perry's roster.
Shuji Miller takes over as coach at Yokota, which has but two returners from the 2019 team, junior Zeman Davis and senior Karina Morioka. Zama also has two senior returners, Liam Hunter and Pulani Tremel.
Kinnick is senior heavy with Sam Rexrode, Donna Manson and Qiana Fowler; the Red Devils played intramurals last fall.
Correction
Kathryn Kindt was misidentified in an earlier version of this article.