Can core of skill players mesh quickly for Kinnick?
by
Dave Ornauer
Stars and Stripes
August 24, 2021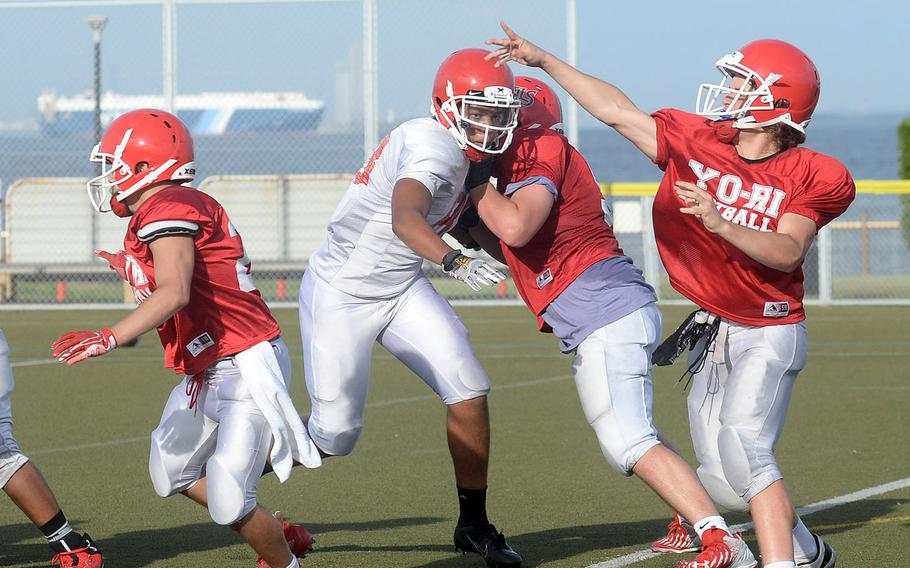 Third in a series of DODEA-Pacific high school football previews.
YOKOSUKA NAVAL BASE, Japan – In his 11 years at the helm of Nile C. Kinnick's football team, Dan Joley has never failed to find a quarterback he feels can execute plays to his expectations.
That somebody this year is Zeke DeLaughter, a senior who arrived at Yokosuka in August of last year from South Carolina.
The 2020 season was shut down due to the coronavirus pandemic, but both coach and quarterback believe DeLaughter is ready to accept the challenge of being both signal caller and "coach on the field," as Joley likes to say.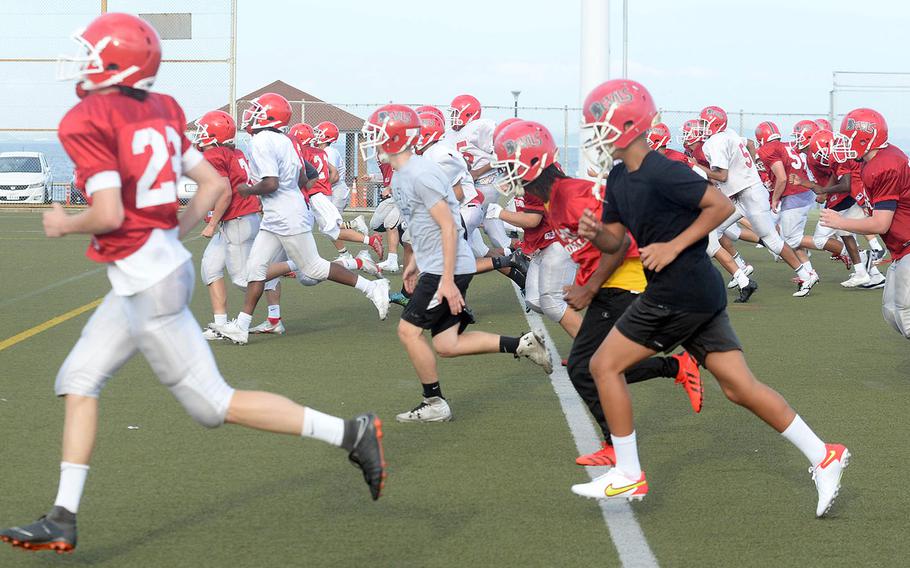 "He is my answer," Joley said of DeLaughter.
Joley's list of requisites for his starting quarterback are many: "He must be smart, be a good human being, he needs to be a leader, he must understand the leadership role of being a quarterback and he's intellectual when it comes to running the offense."
Joley says he's spent the last two weeks priming DeLaughter, seeing what he's capable of running in the Red Devils' intricate spread-option attack.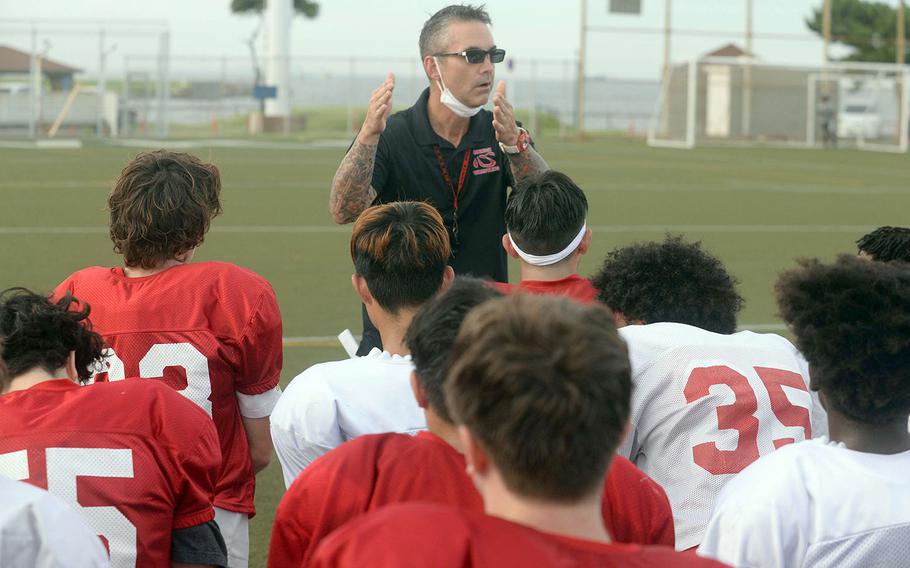 "Zeke has the core of what is fundamental to being quarterback in this offense," Joley said.
DeLaughter said he shares his coach's optimism. "I'm confident in the majority of our plays, I feel I can call them with the confidence that our team can run them very well."
DeLaughter is one of a strong core of skill position players, including senior receivers Daniel Burke and twins Ryo and Kou Nishiyama and junior running backs Brandon Euceda and Kaito DeMoss, dotting the Kinnick roster.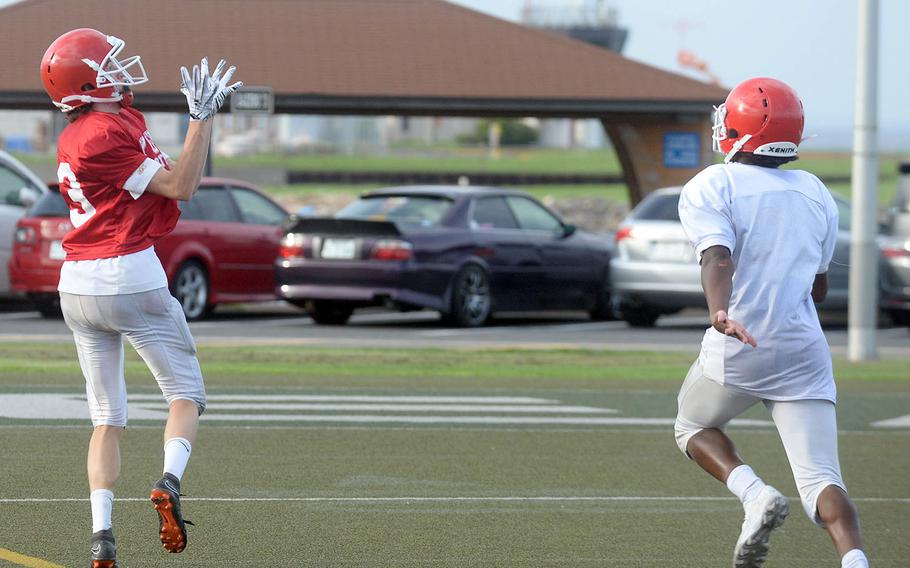 The question hanging over the Red Devils – and every other team in the Pacific – is how long they can regain the game edge that they hope didn't get lost during the gap year. Kinnick hasn't played since losing to Humphreys 18-14 on Nov. 1, 2019.
The first test comes Friday when Kinnick visits Zama at Naval Air Facility Atsugi's Reid Memorial Stadium; kickoff is at 6 p.m.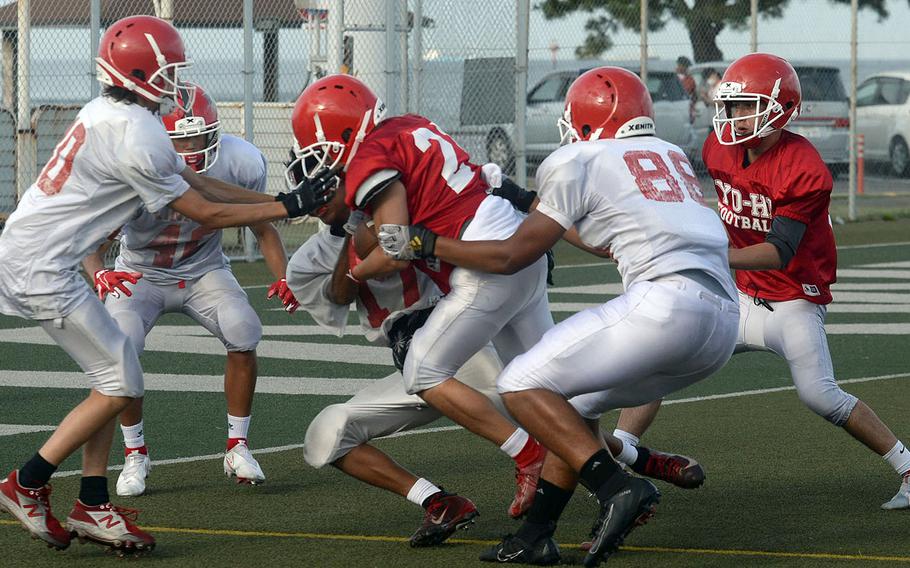 Nile C. Kinnick Red Devils
Head coach — Dan Joley, 11th season. Overall record 47-37, DODEA-Japan titles in 2013, 2014 and 2016-18; Kanto Plain title in 2016-18; Far East Division I title in 2018. Returning players — 9. Returning starters — 6. Key performers — Daniel Burke, Sr., PK-WR; Ryo Nishiyama, Sr., WR; Kou Nishiyama, Sr., WR; Michael McIntosh, Sr.; Elijah Tadaki, Sr.; Keith Reed, Sr.; Zeke DeLaughter, Sr., QB. Strengths — Once again, Joley has found solid ability and a strong leader at quarterback in DeLaughter, a transfer from South Carolina. Good speed in the backfield, experience and height in the receiver corps which could cause some mismatches with opposing secondaries. Many sophomores from 2019, now seniors on the roster. Drawbacks — They're big in the interior, but not as big nor as experienced as the Red Devils were when they reached two straight D-I finals in 2017-18. The individual talent may take a game or two to develop chemistry.
---
---
---