D-II boys championship
Vicenza ends unbeaten run with a championship
---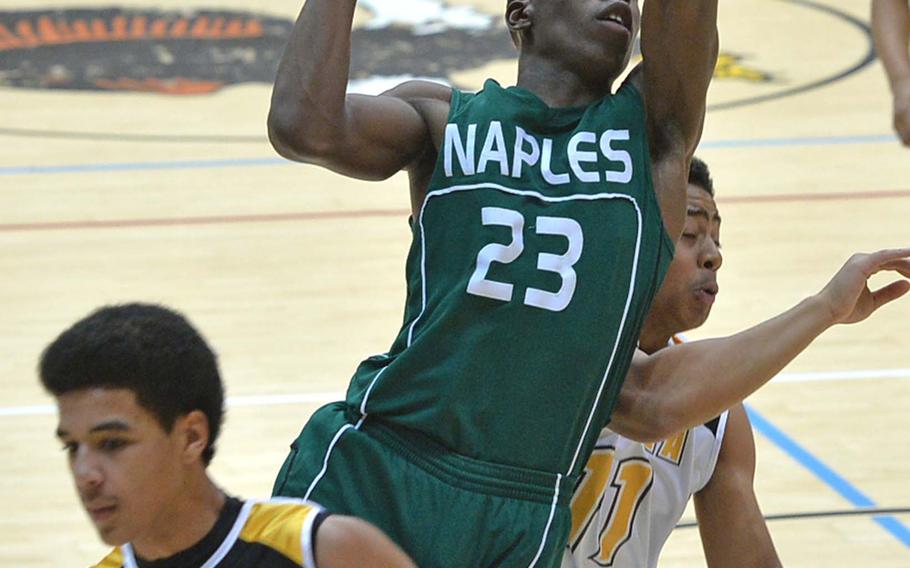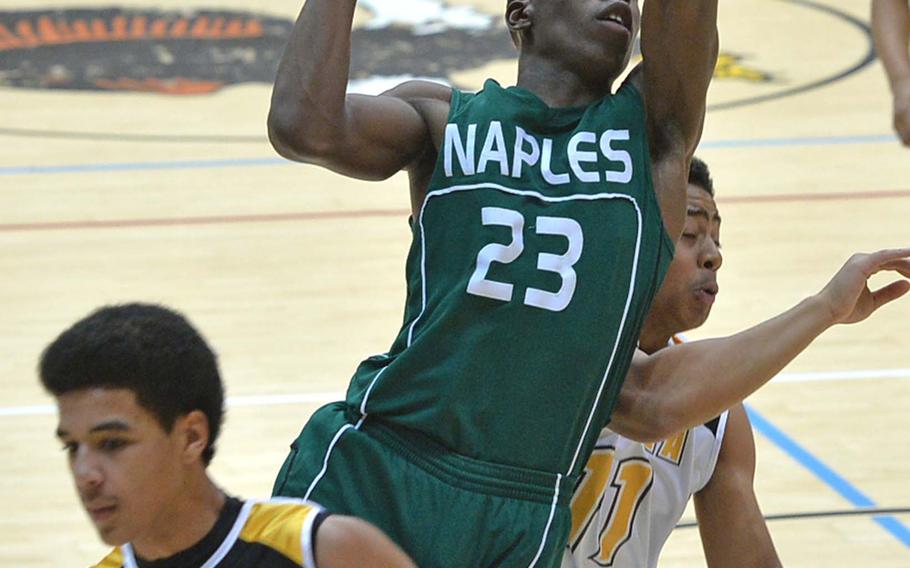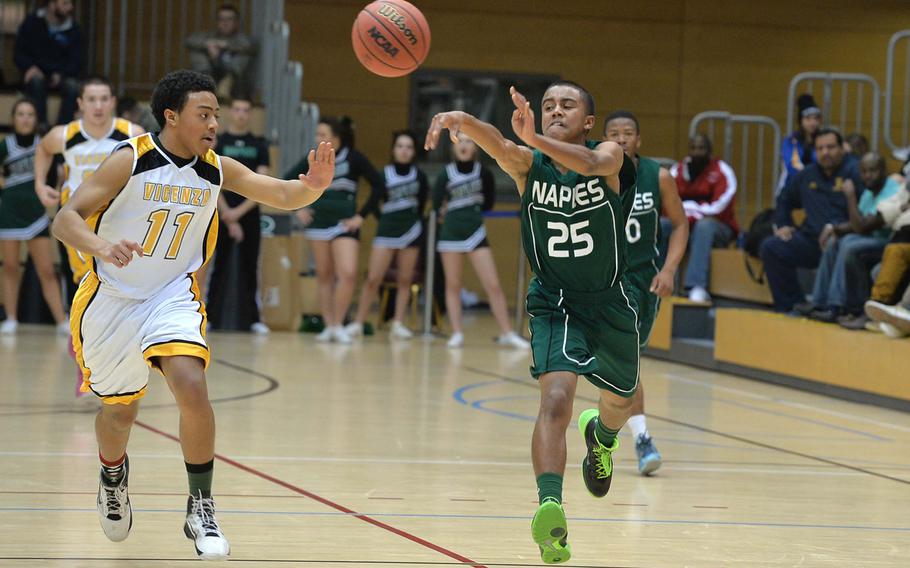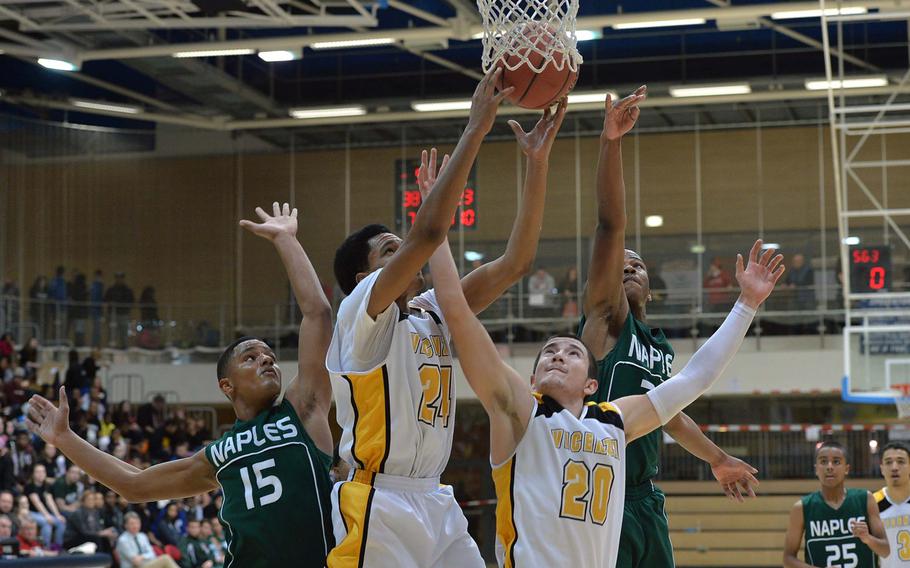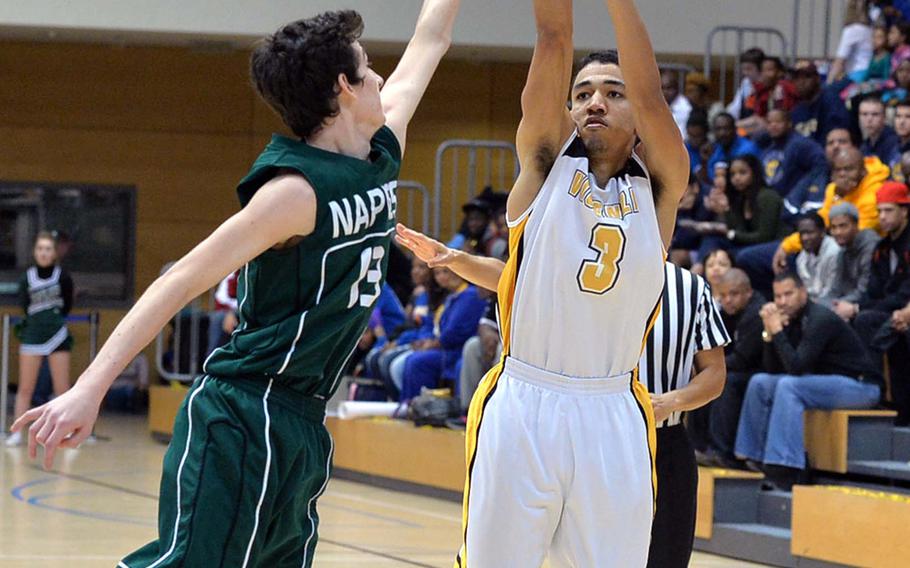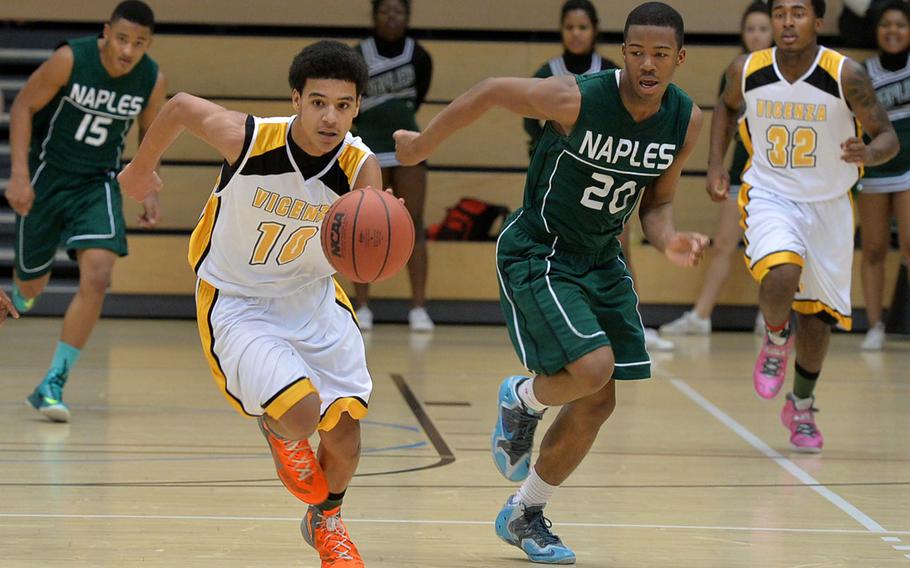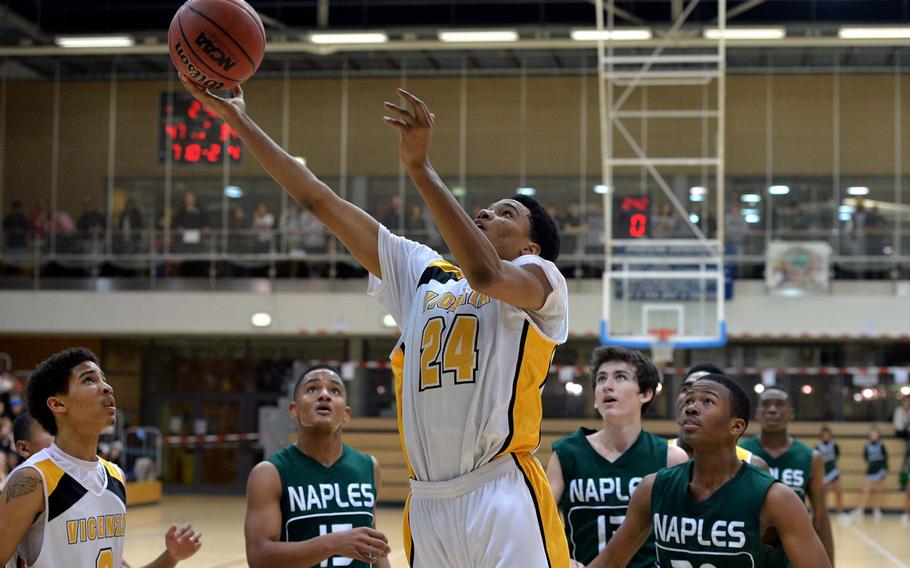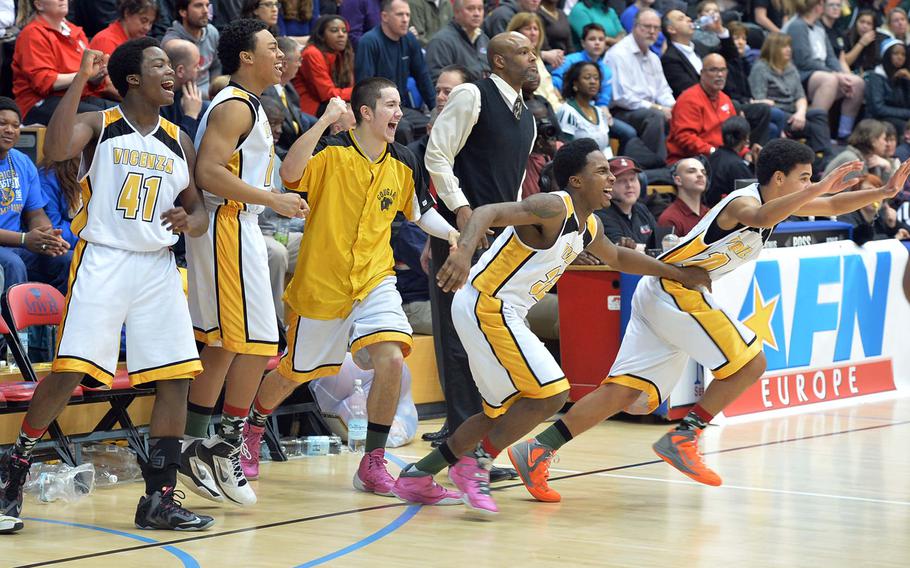 WIESBADEN, Germany – The Vicenza Cougars owned their regional competition all season.
When they found their fiercest local rival waiting in the championship game of the DODDS-Europe Division II championship game, that fact didn't change.
A dominant Vicenza squad finished off its undefeated DODDS-Europe season Saturday with a rollicking 75-45 victory over Naples.
"It didn't matter who we were playing," Vicenza coach Eric Wakefield said. "The guys were focused and ready to go."
The game devolved into a rout early as Vicenza applied intense backcourt pressure, forced a string of Naples turnovers and converted those mistakes into easy layups.
The Cougars, led by the whirling two-way brilliance of senior guard Derrick Schaefer, set an early scoring pace approaching triple digits with a 24-9 opening-quarter effort.
The Naples backcourt duo of Johnny Bray and Jayontray Grogan did their best to keep up with the Cougar onslaught in the first half.
Grogan made a steal near halfcourt as the final seconds of the first half ticked away, was knocked over by a Cougar defender and tossed up an underhanded scoop shot in mid-stumble. The shot bounced around the basket but rimmed out, and what might have been an acrobatic highlight and halftime momentum swing became a microcosm of the Wildcats' frustrating evening.
Grogan redoubled his efforts at sparking a rally in the second half, but even the Wildcats' highlights were quickly followed by disappointment. Grogan hit a three-pointer that cut the Vicenza advantage to 11 with about two minutes to play in the third quarter. But Vicenza responded immediately on a Tyess Chatman three-pointer.
Another series of Vicenza runouts put the Cougars up 64-44 with five minutes to play, prompting Naples to take its final timeout.
"We took care of business," Schaefer said. "We played defense and played our game."
After losing two December games to Vicenza, Wildcats coach Craig Lord said his team hoped for another shot at the Cougars. They got it months later, but still didn't have an answer for Vicenza's frenzied full-court attack.
"It's a very good defensive team," Lord said. "We just couldn't get through it."
Schaefer finished with 19 points and six steals to lead the Cougars in both categories. But the team's deep rotation yielded a number of statistical standouts. Joshua Bulgin had seven points and 12 rebounds. Matt Stitzel added 13 points and three steals. Chatman also finished with 13. And senior Jerome Farmer turned in a line of four points, three steals and seven rebounds.
But Schaefer was the game's undisputed star. A longtime Vicenza resident and four-year varsity player, the senior ended his high school career in storybook fashion.
"It's a great feeling," a smiling Schaefer said, clutching his Division II tournament MVP plaque.
Wakefield, witness to countless early-morning Schaefer workouts over his tenure at Vicenza, said Schaefer's memorable final act was well-deserved.
"He really wanted it, and we leaned on him," Wakefield said. "He's a great leader and a great player."
Bray had 15 points and Grogan finished with 12 points for the Wildcats.
Twitter: @broomestripes
---
---
---
---