D-II/III softball final
Saints break through for first diamond title
---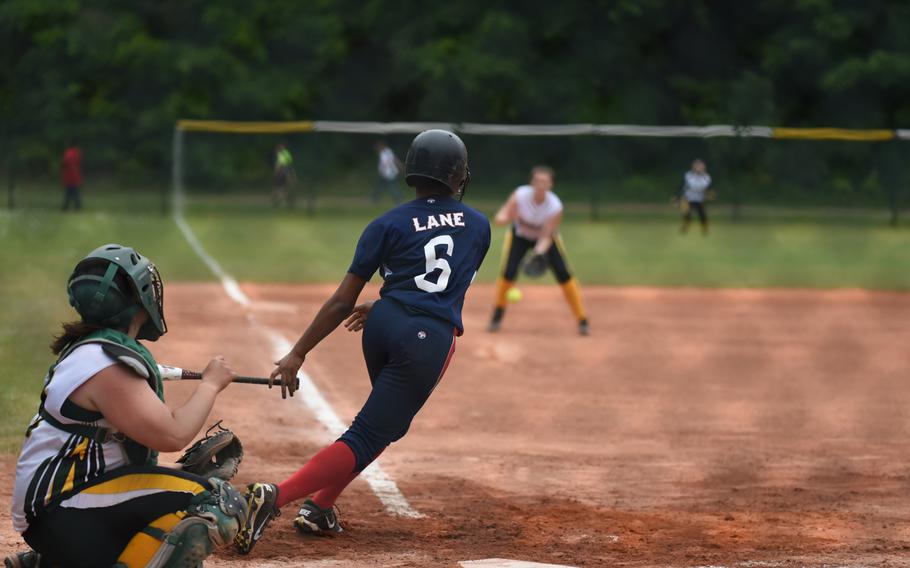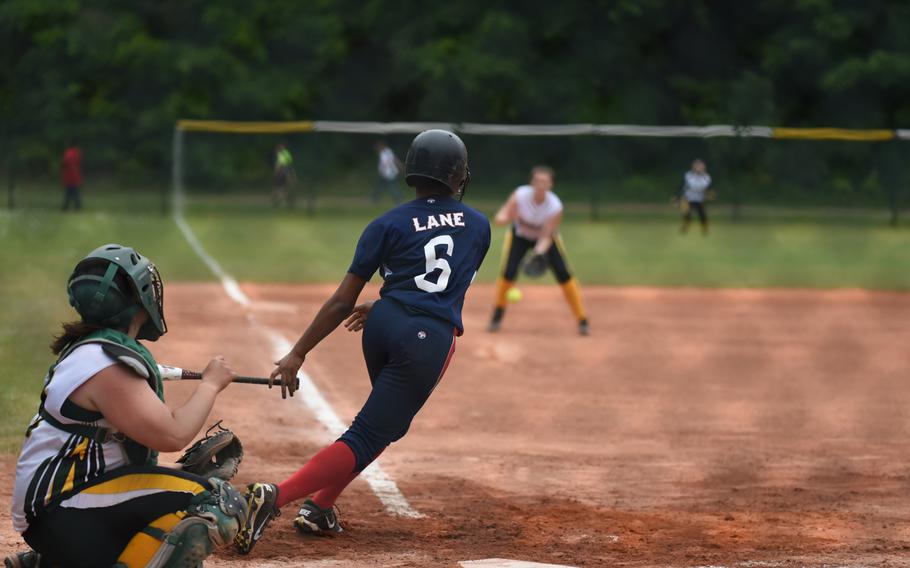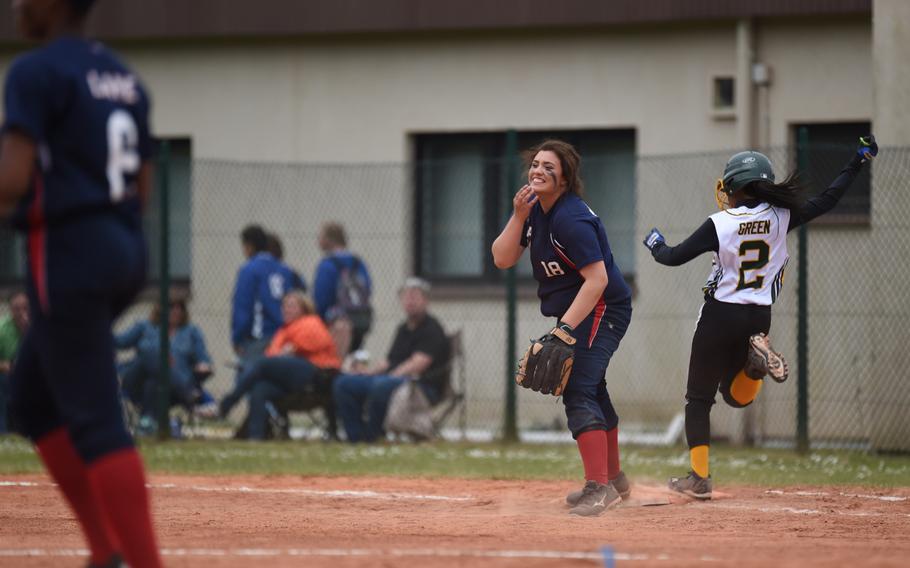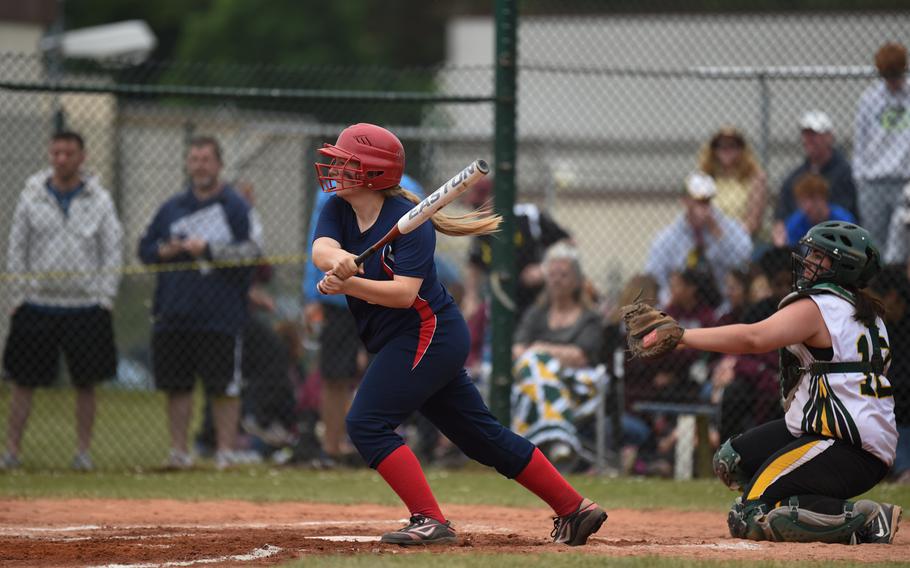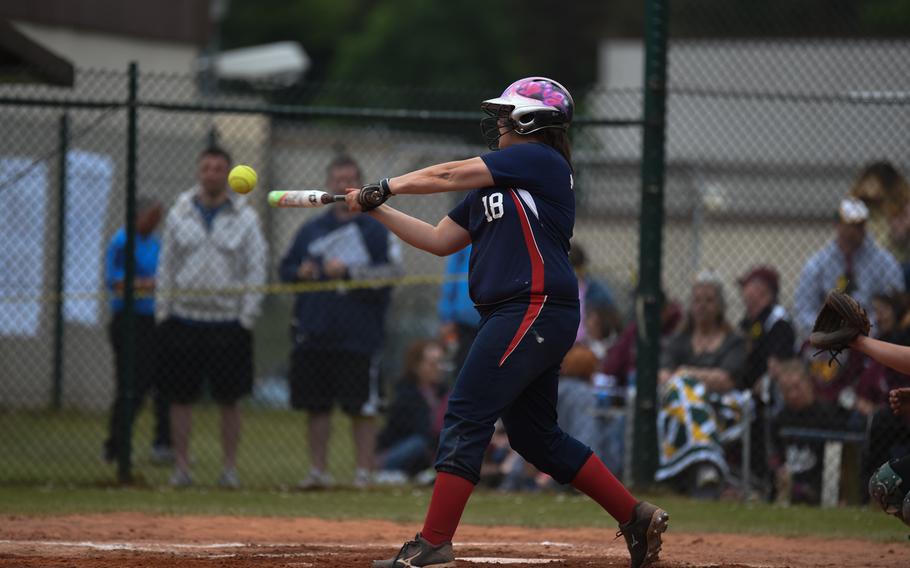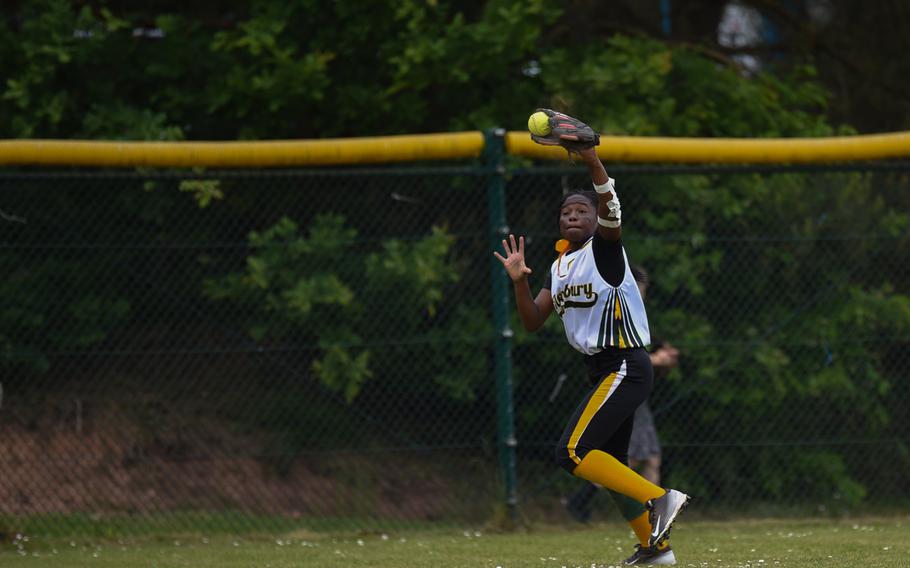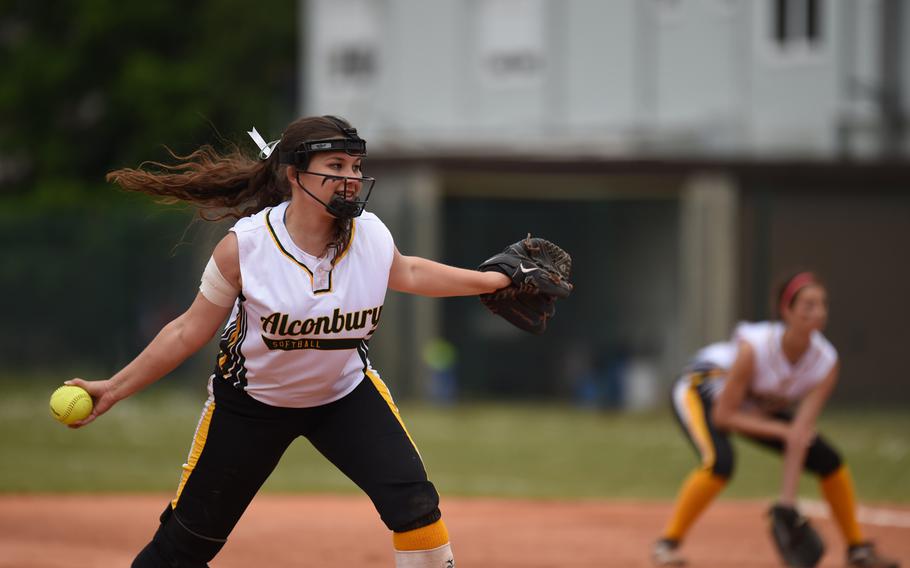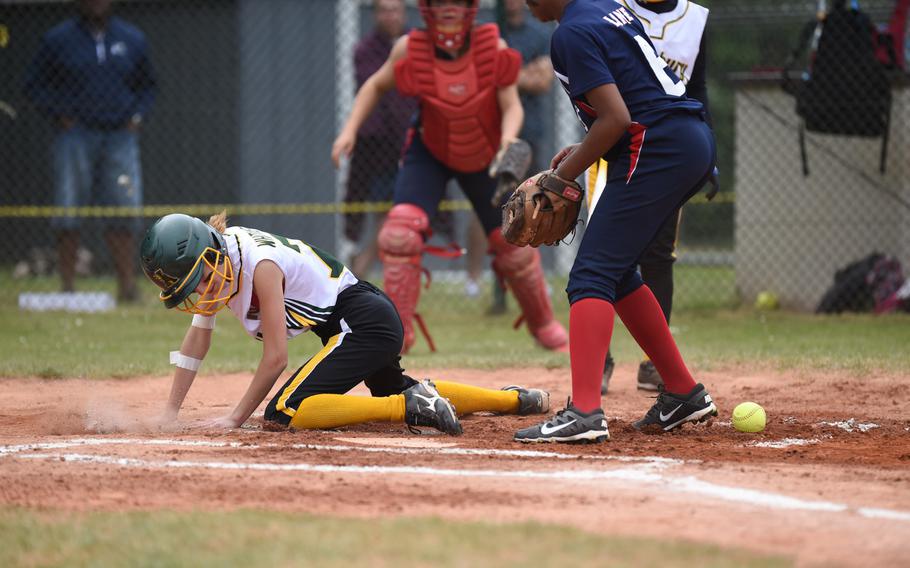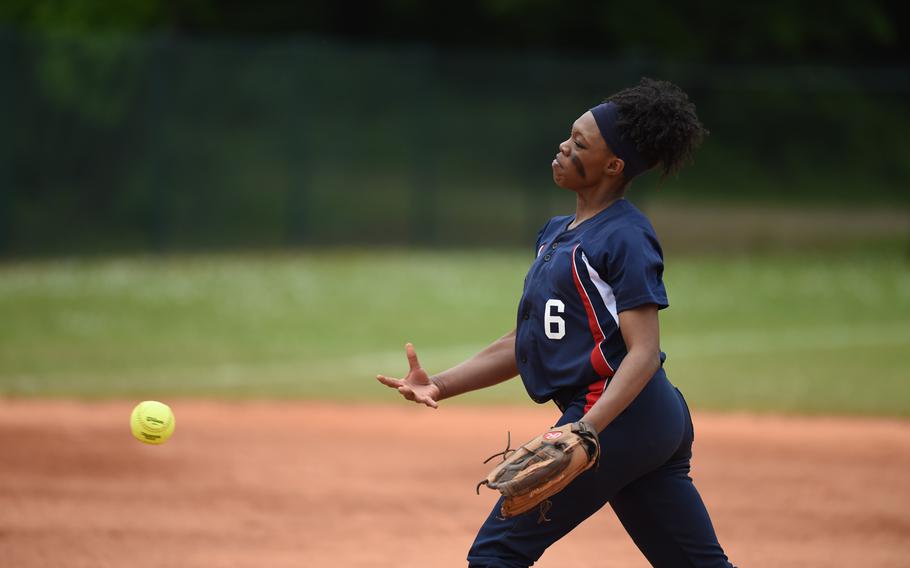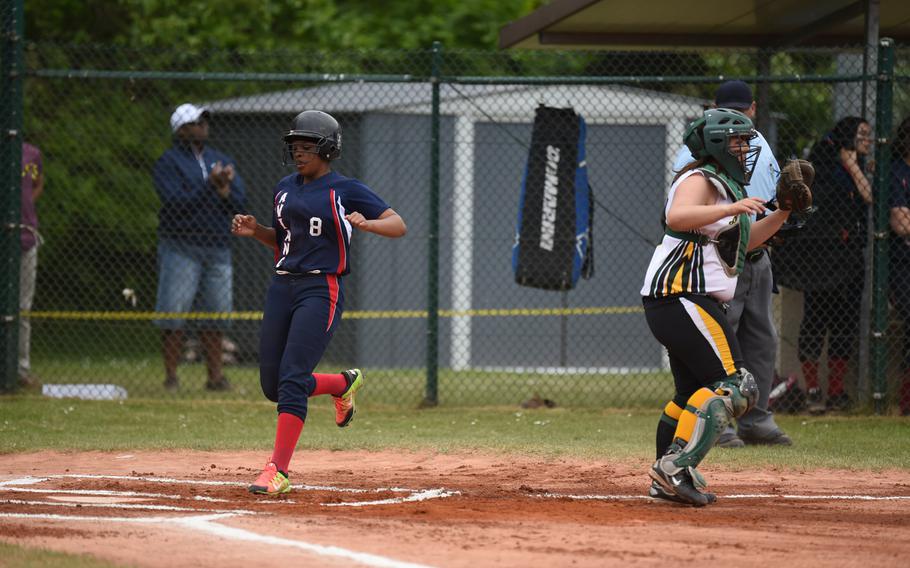 RAMSTEIN, Germany — Aviano High School made history Saturday, securing its first Division II/III softball championship by defeating Alconbury 8-3 in a hard-fought contest.
"I'm really proud of my team," said senior pitcher Shamera Lane. "There was a lot of pressure today. It's a first for Aviano."
The Saints got off to a strong start, scoring three runs in the first inning behind strong hitting from Lane and shortstop Ashley Mills.
However, the Dragons quickly countered with two runs of their own.
After that it was largely a defensive battle, with strong pitching by Lane and Alconbury's Becky Matthews.
Aviano, which came into the final undefeated in the tournament with a series of blowout wins, is known for its power hitting.
However, Matthews kept the Saints largely in check until the sixth when Aviano hitters started to find their range, scoring two runs. One of those came off a triple by Lane.
"That was the last hit of my season and it felt great," Lane said.
In the seventh, Trinity Loucks also hit a triple, driving in two insurance runs.
The Dragons responded with a run of their own in the bottom of the inning, but it wasn't enough.
Matthews said her team put up a worthy fight.
"I feel like we all played to our potential," she said. "They are very strong hitters and we haven't faced a team like that."
Aviano coach Santiago Cadena said his team came in with high expectations and managed to deliver.
"We accomplished what we set out to accomplish," he said.
---
---
---
---