It's a big day for BFA in four one-way contests
by
David L. Edge
January 18, 2020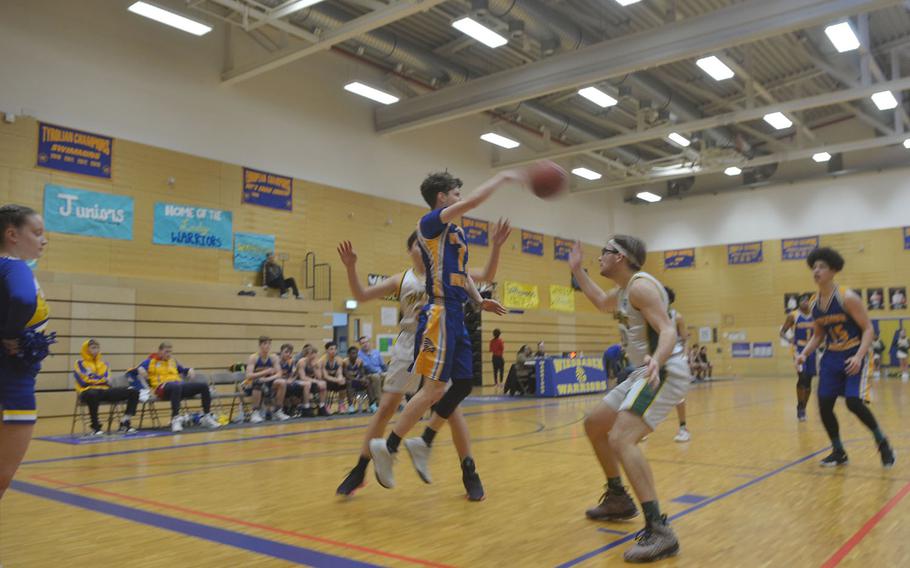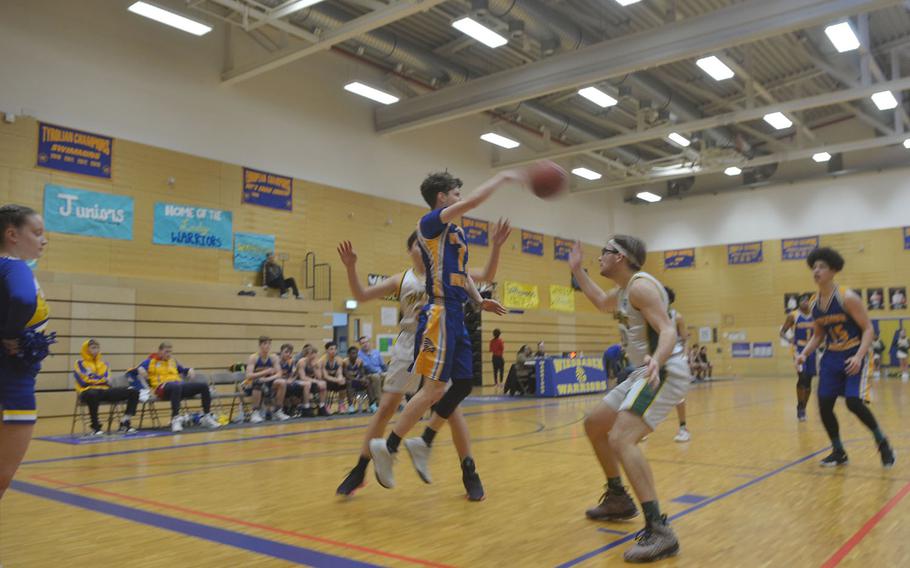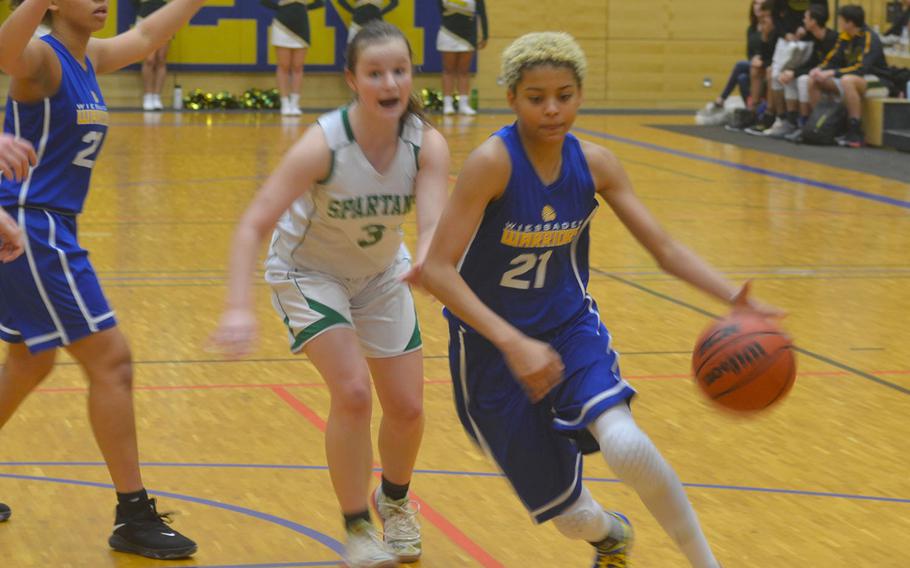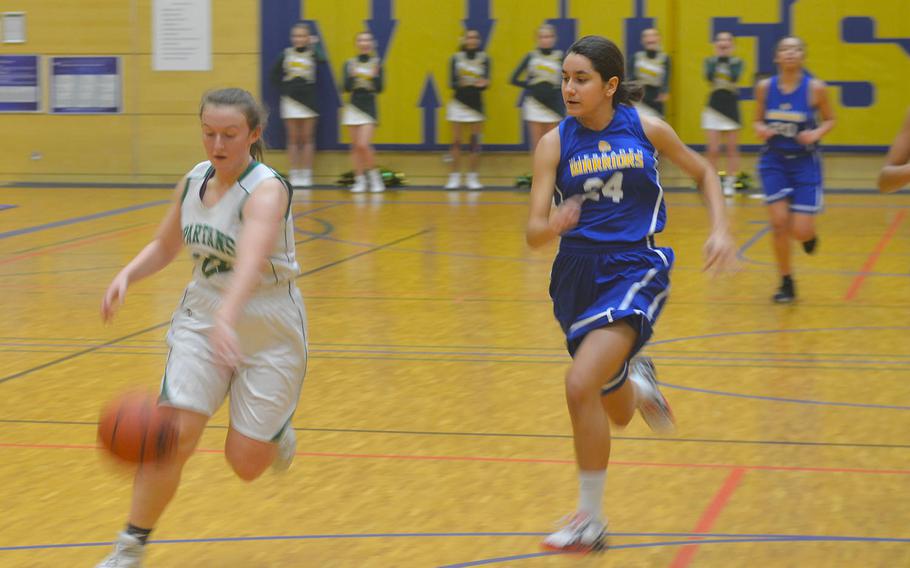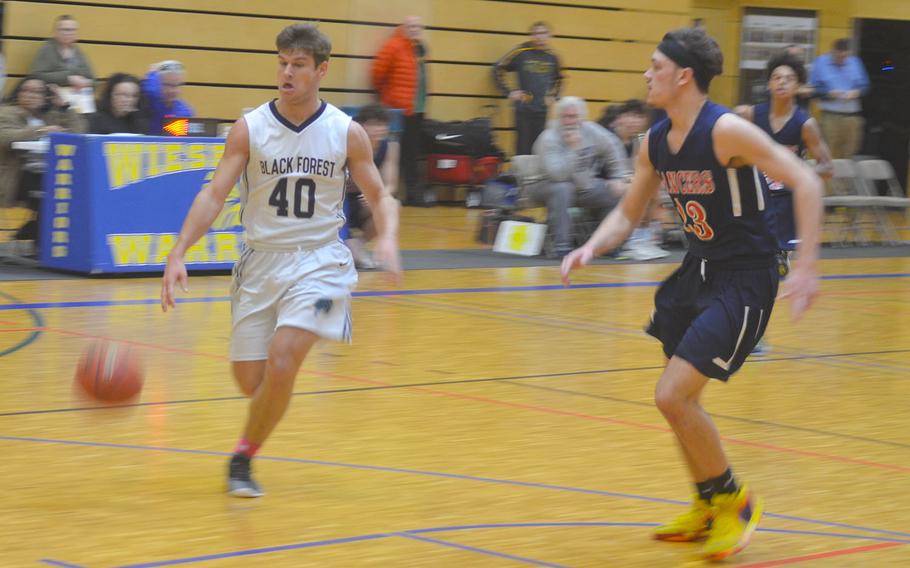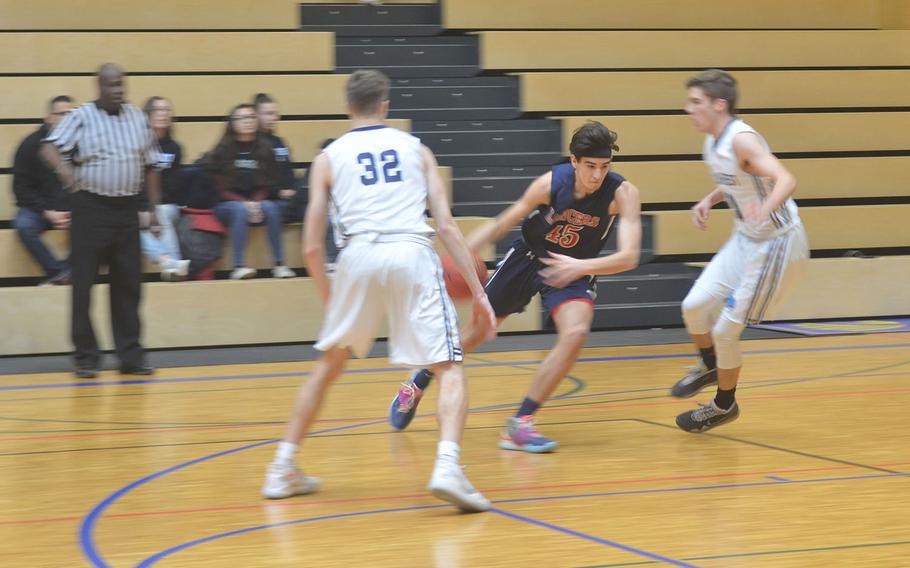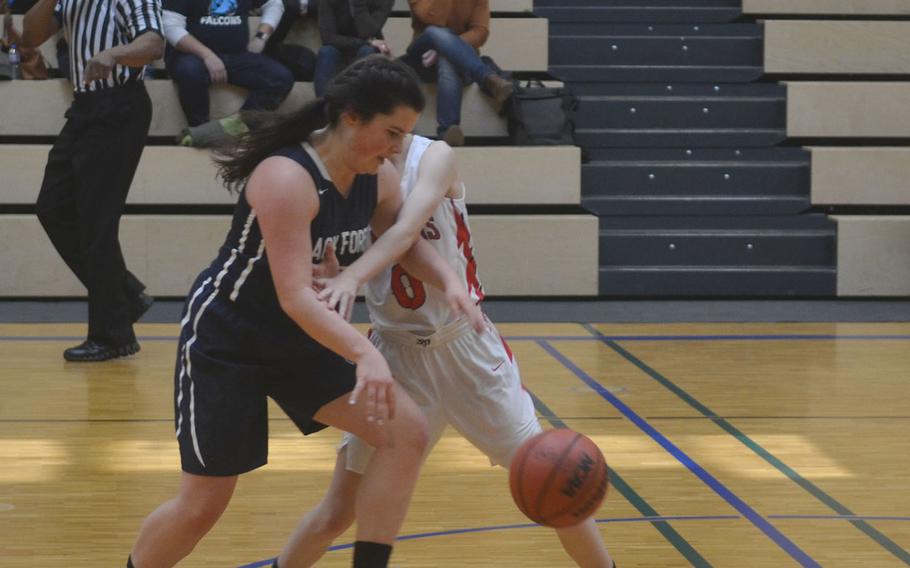 WIESBABEN, Germany – Defense – at least for one team each game – was the name of the game Saturday as four Division I rivals got together for a lot of basketball.
The day started and finished with dominating defensive play. And all four games were won in convincing fashion.
GirlsBlack Forest Academy 36, Lakenheath 20: In the first game of the day, the Falcons used a pressure defense to stifle the Lancers.
Cassia Carr scored 16 points to help BFA notch its first win of the season.
"I'm really proud of our girls; they played hard the whole game," BFA coach Lisa Evenroth said. "Being able to put pressure defensively and play the whole game is tiring. They were able to do that and maintain offensive balance, which was good for us."
SHAPE 40, Wiesbaden 26: The third game of the day would be played between the host Warriors and Spartans.
SHAPE used a strong first half to pull away. In the second half, Wiesbaden tried to make a comeback but could not overcome the big first-half deficit.
"These girls came out and preformed like I expected them to perform," SHAPE coach Joe Cherrone said. "We really wanted to control the pace of the game. The girls came out and took advantage of some of the open area on defense and it allowed us an early lead."
BoysBFA 76, Lakenheath 48: The Falcons won the second matchup of the day between the schools from Germany and England.
BFA used its pressure defense combined with a balanced offense to put the game away early.
Gabriel Kruse put up 21 points to lead the Falcons.
"I think that we played really well," Kruse said. "Coming into this game, we were ready to play strong defense and work on our motion offense."
Wiesbaden 61, SHAPE 35: The hosts dominated from start to finish. Wiesbaden used a stifling full-court pressure defense combined with a quick transition offense to put the game away in the first half.
"This game was a good opportunity to get better," Wiesbaden coach David Brown said. "We focused on keeping our intensity up and executing things properly on the court."