D-III boys semifinals
Hodjas to get another shot at Brigands
By
Gregory Broome Matt Millham
February 21, 2014
---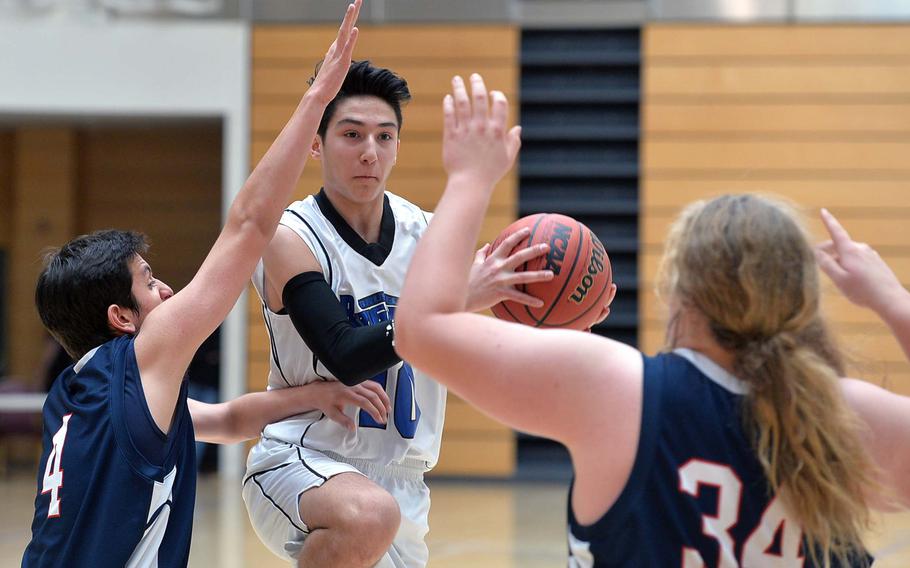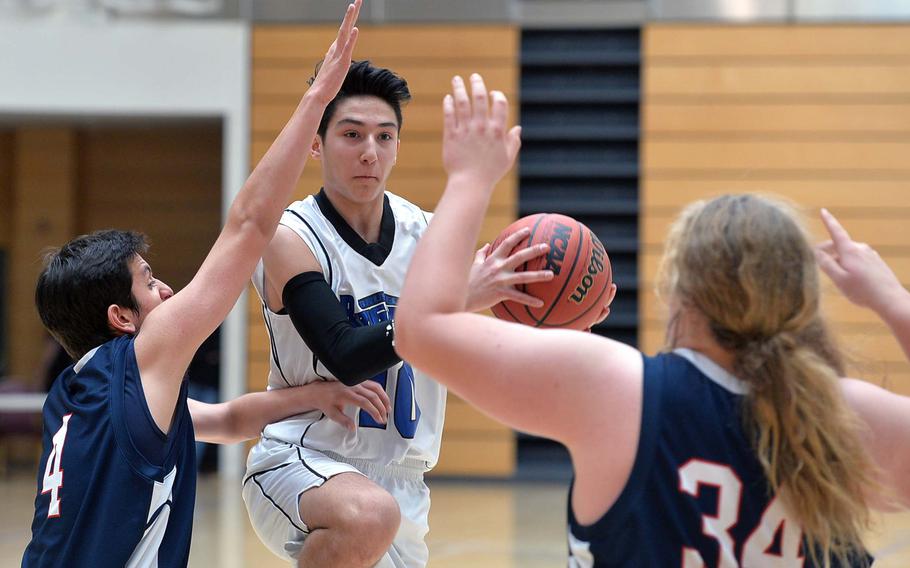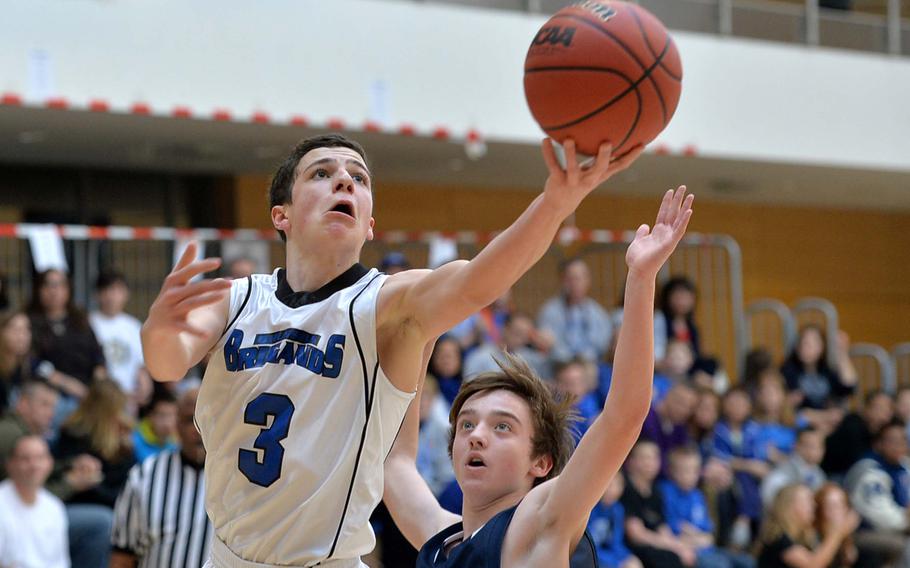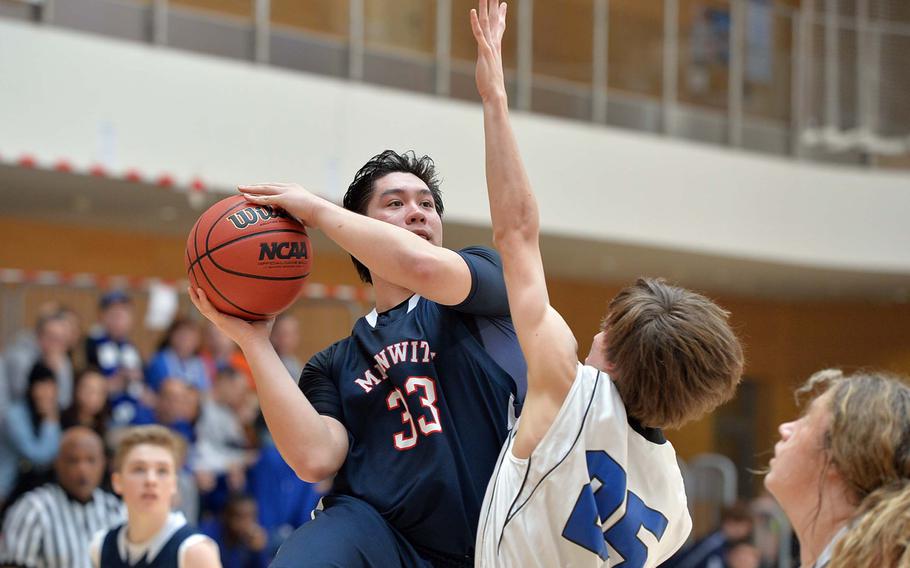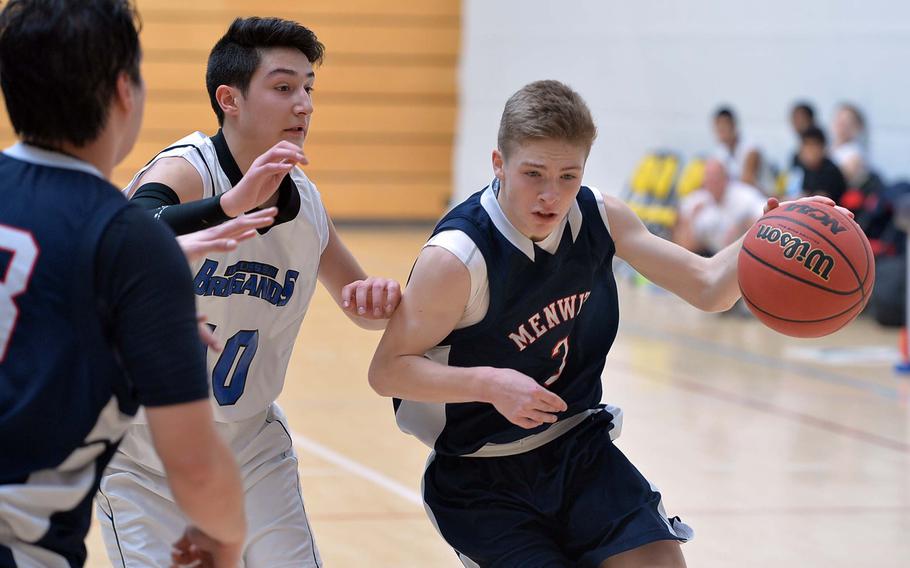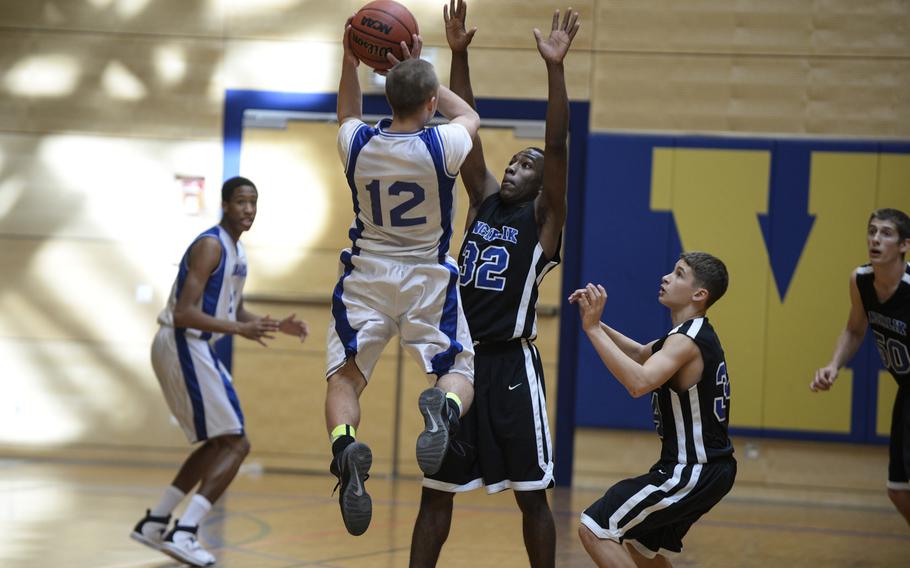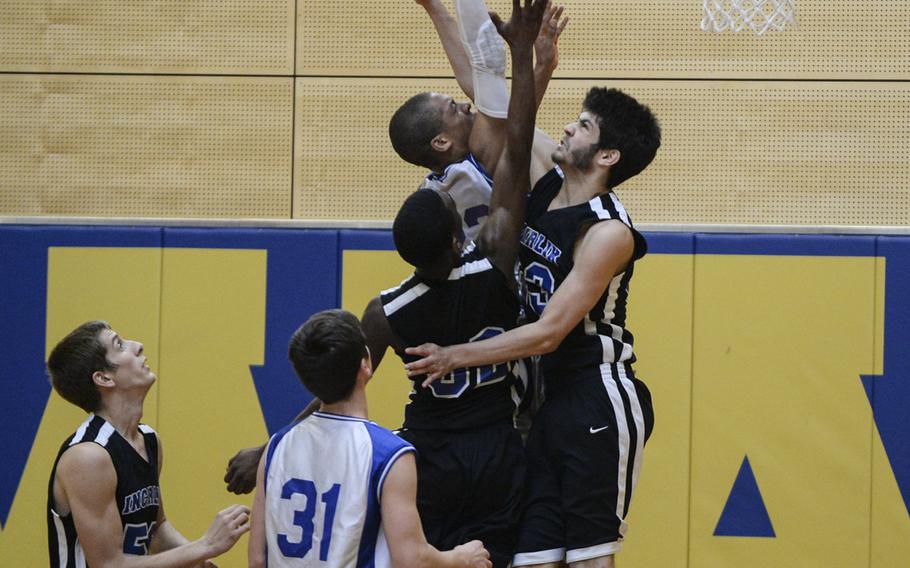 WIESBADEN, Germany — After losing to Brussels in pool play, Incirlik came into its semifinal game Friday against Sigonella with one goal in mind: taking down Brussels in the Division III championship.
Little matter that they still had a game to play against Sigonella to reach the final. The scrappy team from Italy served as little more than a minor impediment to Incirlik's plans, falling 42-37 in a game whose final score was deceptively close.
A bout of early nerves on Sigonella's part instigated a series of turnovers that helped Incirlik stomp out to an early 11-4 lead. Though Sigonella settled down by the second quarter, Incirlik nevertheless extended its advantage to 11 points early in the second quarter.
Sigonella sophomore Jason Berlin led two quick runs that allowed the Jaguars to narrow the gap to three points. But his team-high total of 13 wasn't enough to overcome Incirlik's big men.
Incirlik senior Patrick Ostrand put up 14 points, two more than teammate Cameron Little, whose two quick steals on inbound passes gave the freshman four quick points in about three seconds.
"We've got another go at Brussels," Ostrand said after the game.
Brussels 49, Menwith Hill 22: The Brigands joined the school's girls team in the European championship game with a rout of the Mustangs.
Brussels guard Michael DeFazio led all scorers with 14 points, while teammates Javaughn Harrison and Merab Chitanava added 12 points each.
Harrison said his team prepared for a succession of unfamiliar opponents in the tournament by reinforcing the same fundamentals that had fueled their successful regular season.
"Practice harder than before," Harrison said. "Keep practicing."
Having learned the art of diplomacy from his time in the capital of the European Union, Harrison declined to make any predictions about his team's chances on Saturday.
"After tomorrow, I think I can say that we may or may not be the best team," Harrison said. "That's undecided."
The championship game will represent a fresh matchup for DODDS-Europe small-school boys hoops supremacy. Last year's participants, champion Bamberg and runner-up Baumholder, moved up to the Division II level this season.
---
---
---
---