Division III playoffs
Brussels, Sigonella sweep competition
---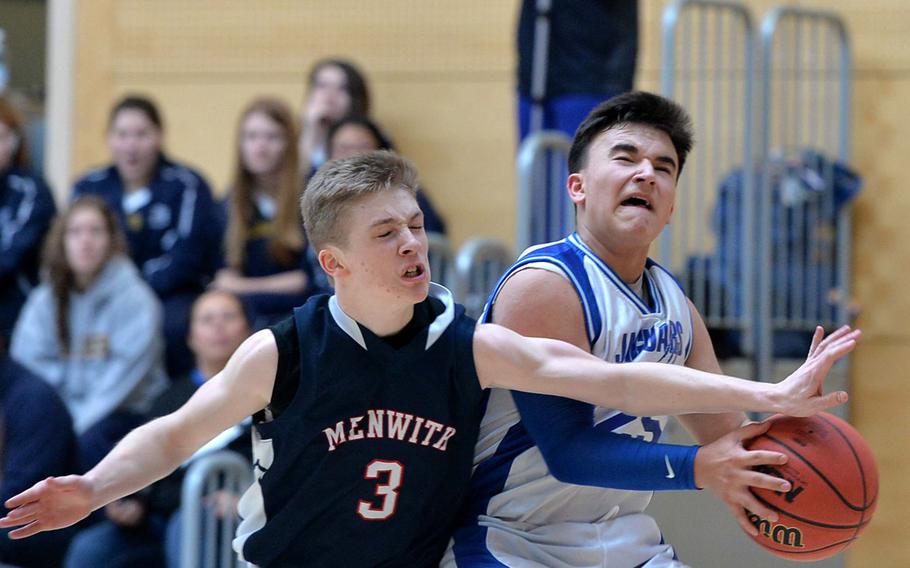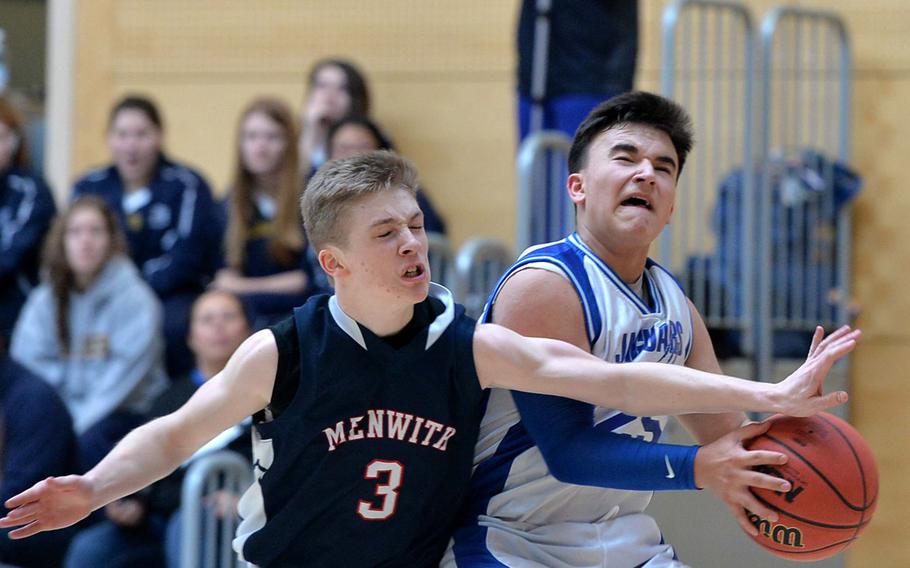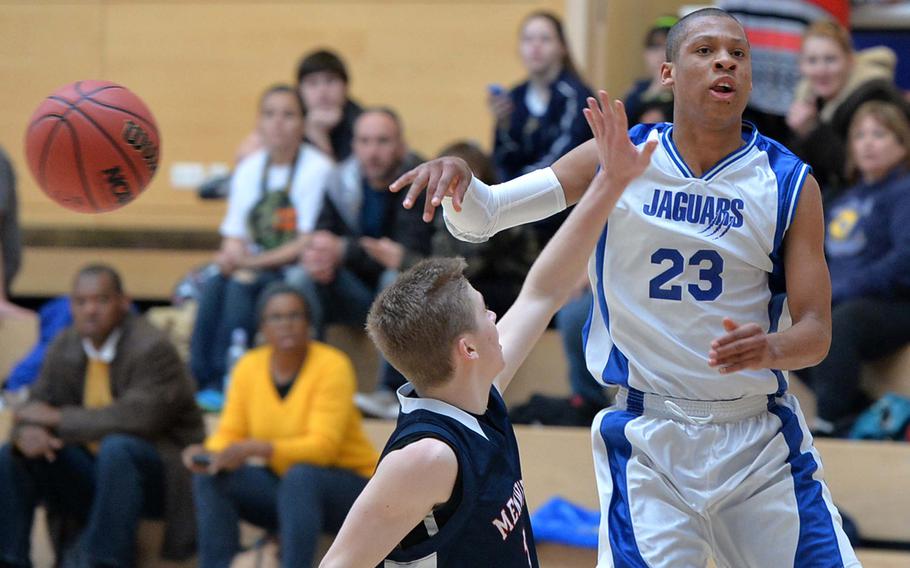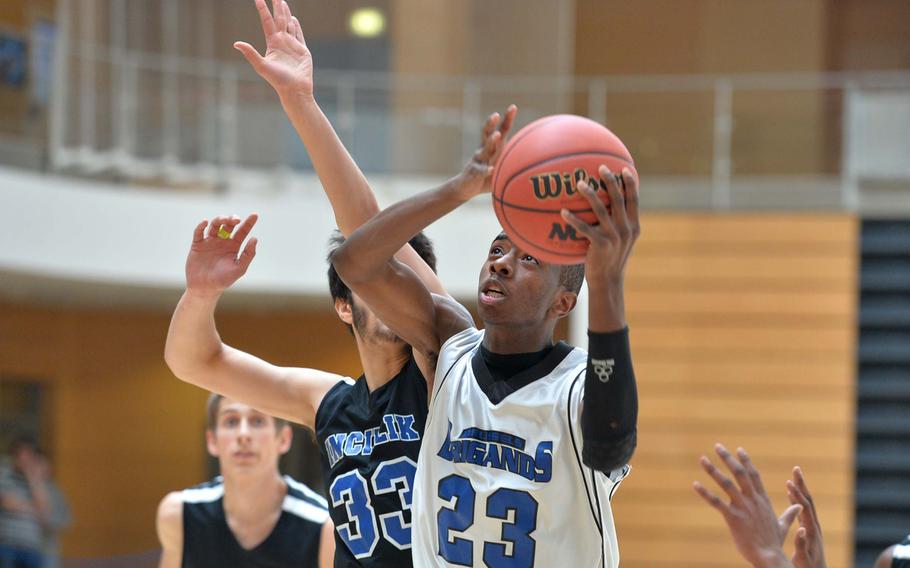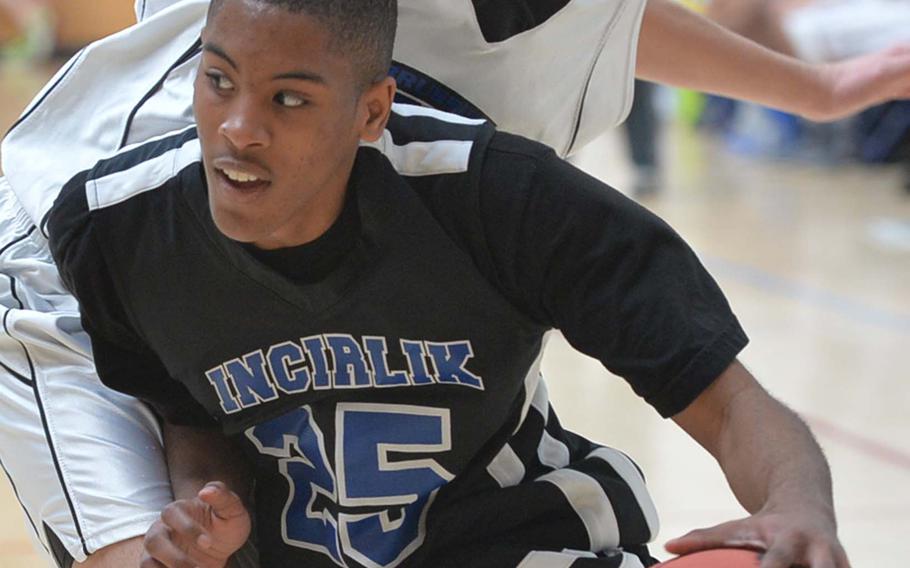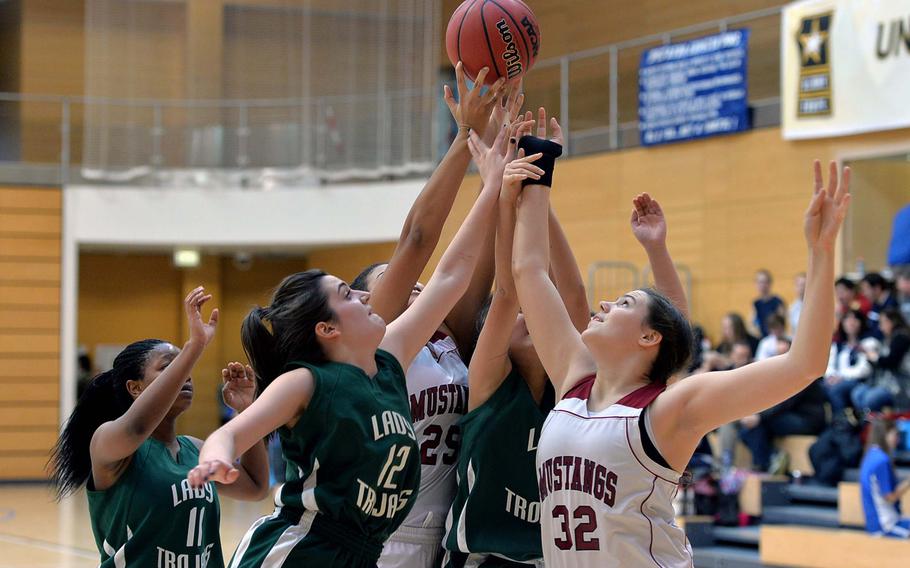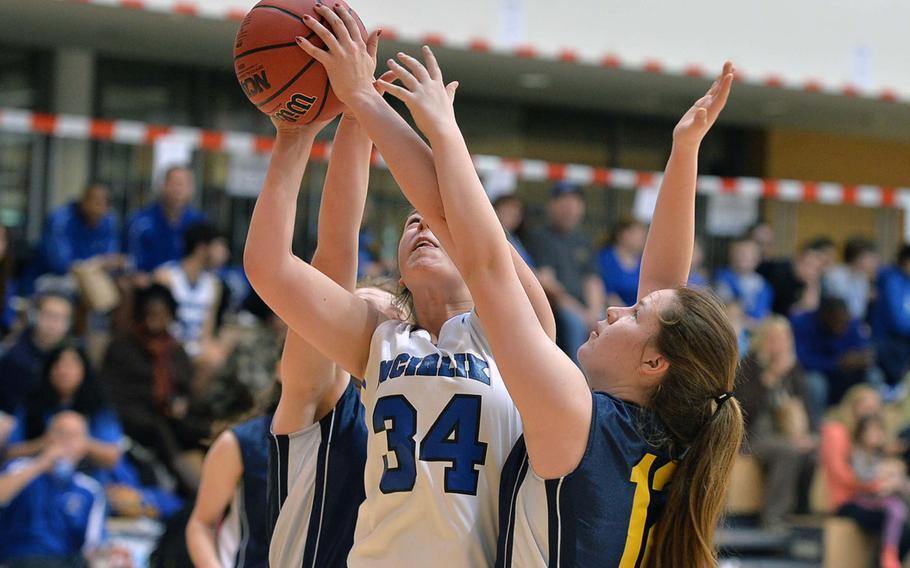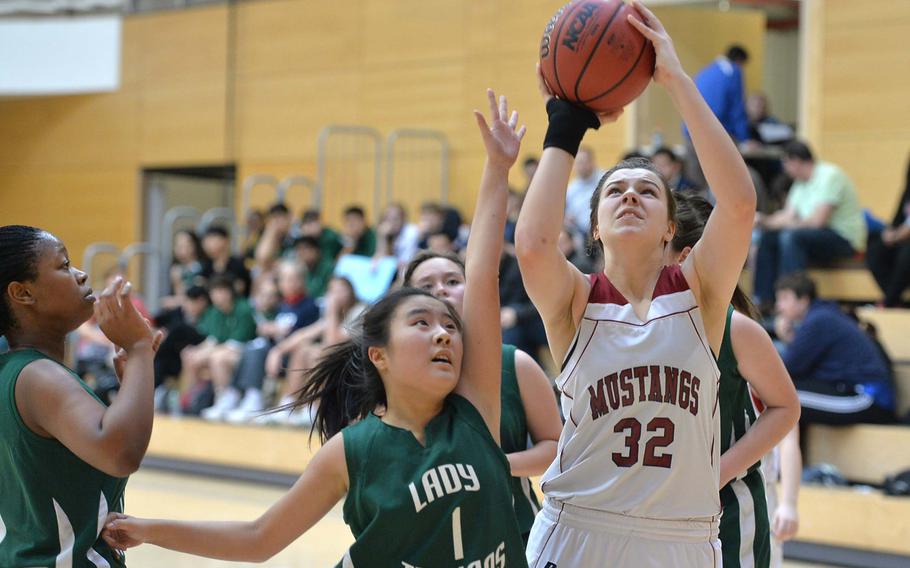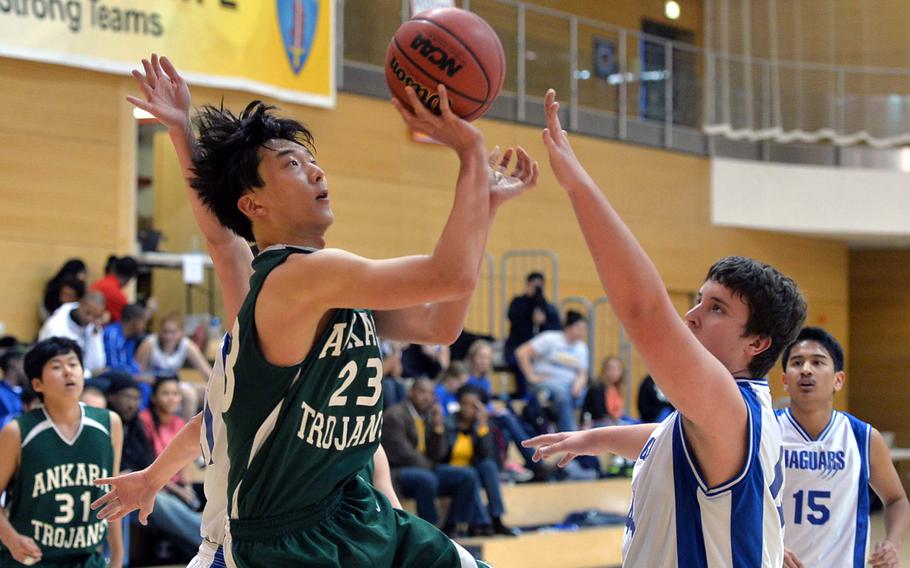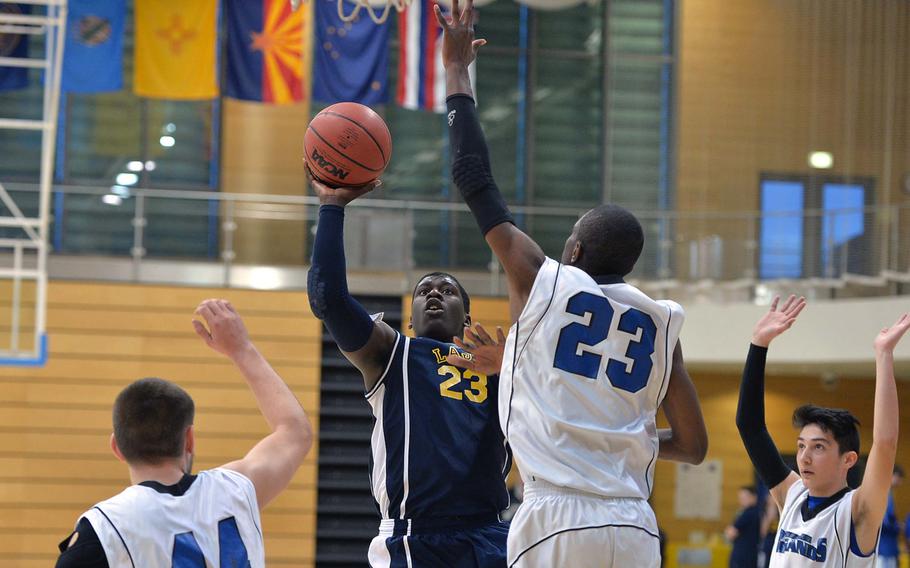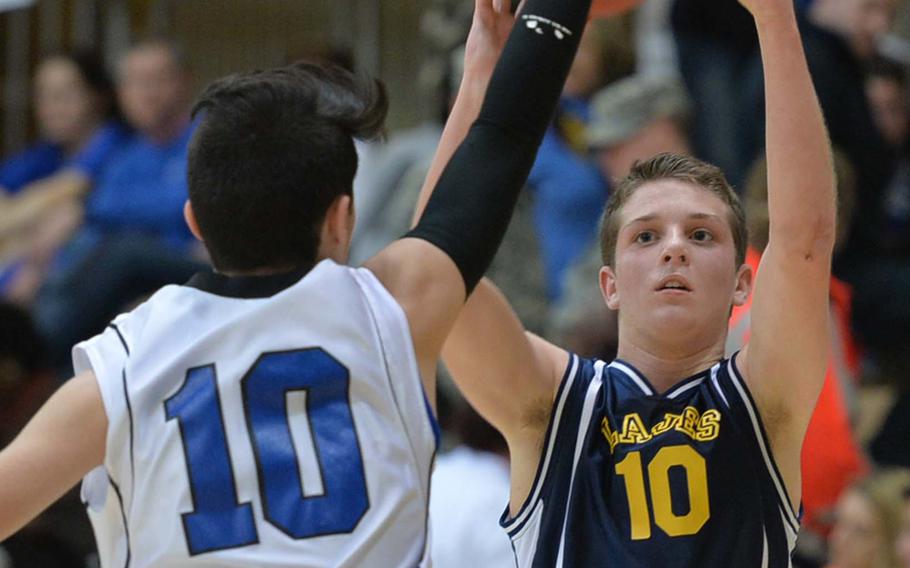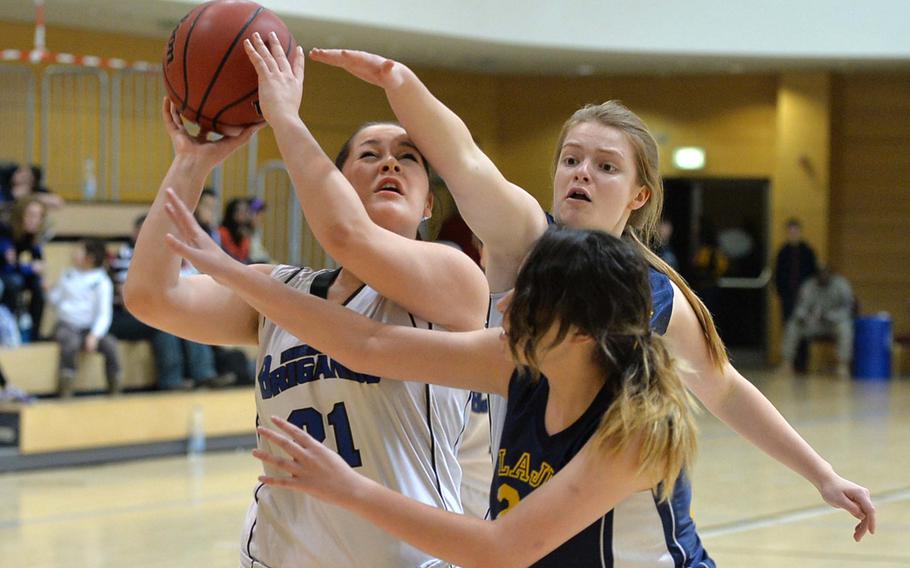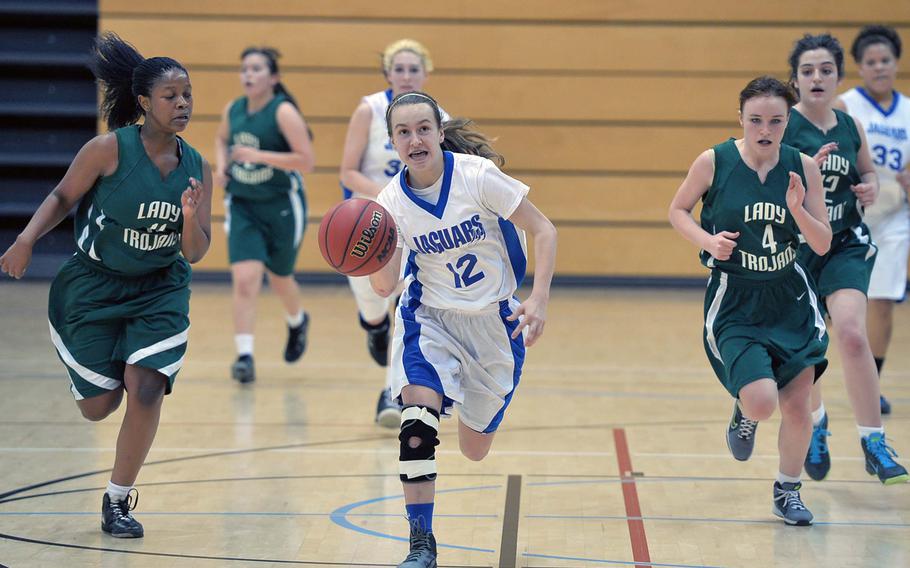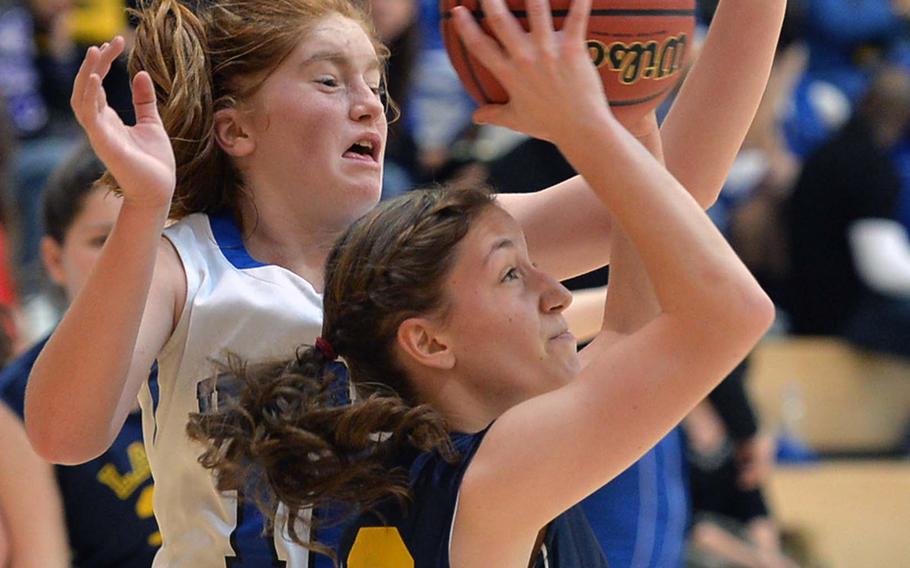 WIESBADEN, Germany – The Brussels and Sigonella boys and girls basketball teams – ranked No. 1 and 2, respectively - won all four of their Division III games Thursday at the DODDS European Basketball Championships, taking the first step towards a title run.
But despite those early victories, an appearance in Saturday's finals is far from secure, especially on the boys' side, where an upstart team from Incirlik stands ready to shake up the power balance.
Coming into the tourney, no one, with the exception of regional rival Ankara, knew what to expect of the Hodjas, the No. 3 seed. Because of Incirlik's remote distance to most DODDS Europe schools, the only DODDS team it played was Ankara, making it difficult to gauge their true ranking.
After two games Thursday, Incirlik showed it has the potential to sneak into Saturday's finals. The Hodjas played top-seeded Brussels to the final buzzer, narrowly losing 34-29, and later went on to crush Lajes, 49-18.
"A lot of quickness, yeah, they're tough to handle," said Brussels coach Chris Vahrenhorst. "We were lucky to get past them."
Incirlik coach Kevin Lehde said his team's defense rose to the occasion against Brussels but lacked the necessary offensive plays to get the win.
The Sigonella boys, meanwhile, breezed through Thursday's pool play with wins against Menwith Hill, 38-19, and Ankara, 52-20. After his team's dominating day, Jaguars' coach David Berlin was focused on one thing: The Jaguar's next game, which just might be against Incirlik, on Friday. "We've watched them a little bit," he said of the Hodjas. It will come down to "who's going to come to play," he said. "Hopefully, we will."
Sigonella and Brussels both clinched spots in Friday's afternoon semifinals and will play the winners of Incirlik-Ankara and Lajes-Menwirh Hill after receiving byes from the morning play.
That's the same case with the Sigonella and Brussels girls, who were equally as dominant. The closest margin among them was Sigonella versus Menwith Hill, with the Jaguars winning 26-12.
Most of the 12 games played Thursday were lopsided-scoring affairs, though some teams hung in to make it a game for the first half. Some highlights:
GirlsBrussels 36, Incirlik 12: Defending champion Brussels stormed out to a 23-6 halftime lead and never looked back, despite losing stalwart guard, Ali DeFazio, after the first quarter to a recurring hamstring injury.
But DeFazio, whose status for the rest of the tournament is tentative, helped the Brigands off to a fast start, scoring nine points in seven minutes of play.
Leading scorer for the game was Brussels senior guard Aleeza-Maria Vitale with 14 points. The Vasileva sisters, Ana-Marija and Teodora, had eight rebounds apiece.
"We wanted to get the ball inside today," said Brussels coach Tim Como. "Last year, we were an outside shooting team … but this year, we're a different club. We have bigger girls inside and we're trying to use those girls to our advantage."
Menwith Hill 24, Ankara 5 – After falling to Sigonella in its first game, the Mustangs, the No. 4 seed, had the upper hand against Ankara, seeded fifth.
Senior forward Jordan Wetmore led Menwith Hill's full court press, which all but shut down the Trojans' offense. Wetmore also scored eight points.
BoysBrussels 54, Lajes 21: Lajes, in what may be its last DODDS-Europe basketball tournament if the high school closes next year due to a military drawdown, didn't win either of its games.
But the Falcons had a memorable first half against Brussels, thanks mostly to Falcon junior point guard Marcello Esposti, who nailed five consecutive three-pointers to keep Lajes in the game, 24-15, going into halftime. Lajes couldn't hold that margin, however.
Menwith Hill 37, Ankara 20: The Mustangs, the No. 4 seed, fell short against Sigonella, 26-12, in their first game but found the net much more often against Ankara, the fifth seed.
"We were able to apply pressure to their guards," said Menwith Hill coach Greg DeJardin. "We were a little quicker than they were and we shot better" than in the Sigonella game.
For the Mustangs, junior guard Chuckie Reuss had six steals, six rebounds; sophomore point guard Shaun Brooks had 14 points; and junior post player Jonathon Brugman grabbed eight rebounds.
---
---
---
---