The more the merrier for cross country harriers
By
Stars and Stripes
September 10, 2022
---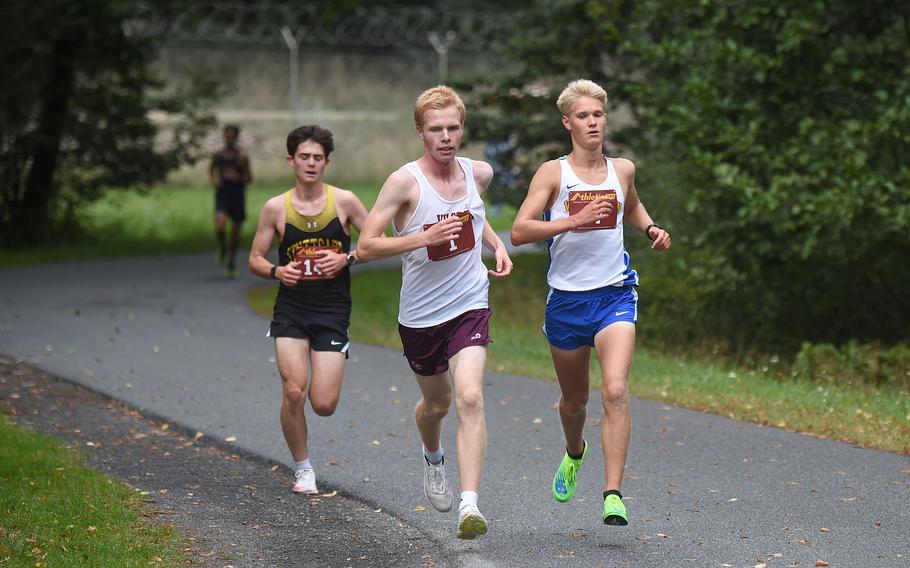 VILSECK, Germany – Typical Bavarian weather only seemed to propel hundreds of high school runners to get across the finish line and out of the rain as quickly as possible Saturday, with numerous personal bests set as a result.
"It was spectacular for all these people to be able to come to Vilseck," said Vilseck head coach and meet organizer Mitch Mollendick. "To be honest I want to see more teams, more opportunity for the kids."
The largest meet of the regular season drew an international crowd featuring Aviano and Vicenza from Italy, Brussels and SHAPE from Belgium and AFNORTH from the Netherlands. German-based schools included Vilseck, Ramstein, Wiesbaden, Ansbach, Kaiserslautern, Stuttgart and Black Forest Academy.
"There was way more competitiveness, having so many girls surrounding me really pushed me to work harder," said Vicenza's Isabella Espersen, who shaved off five minutes from her previous best.
Despite it being only the second race of the year for most, runners seemed to have no problem traversing the 3.1-mile double loop course and slippery terrain at the Big Mike Sports Complex on Vilseck.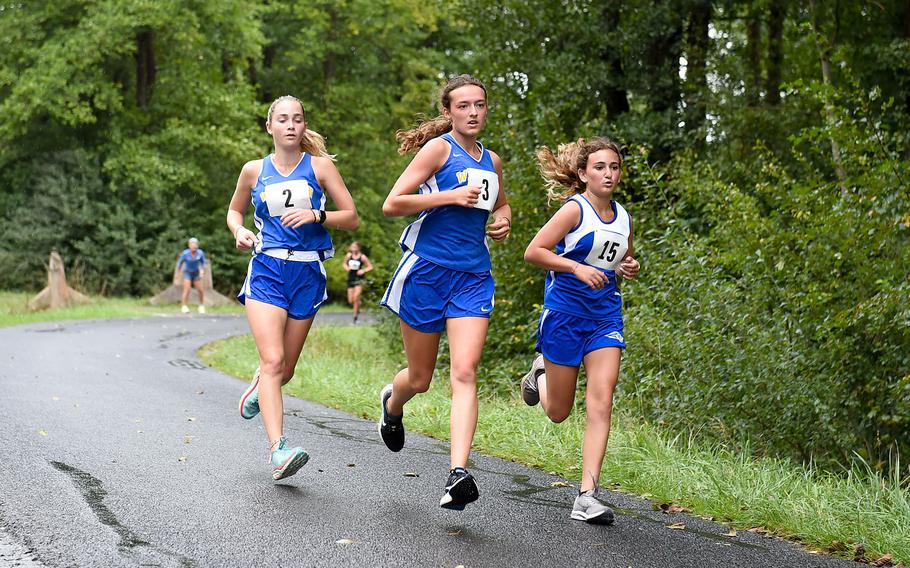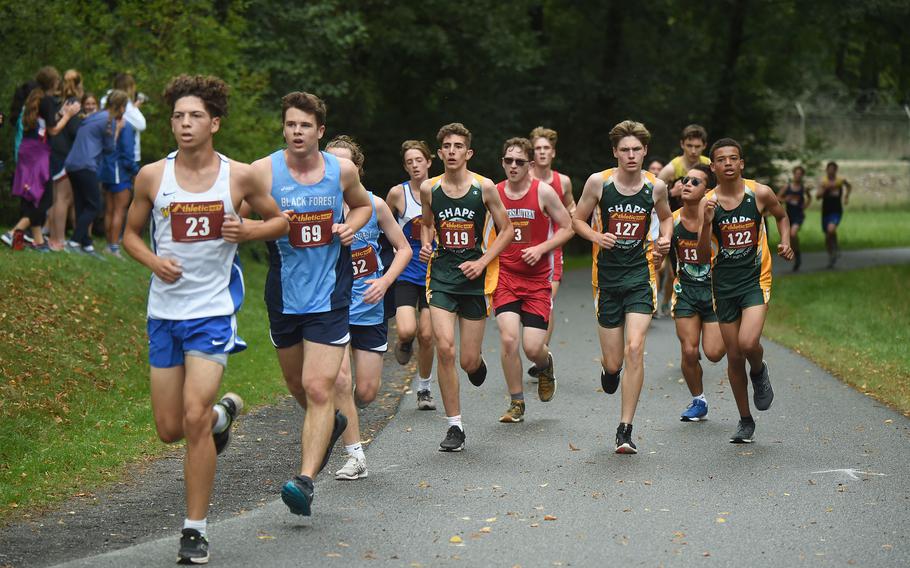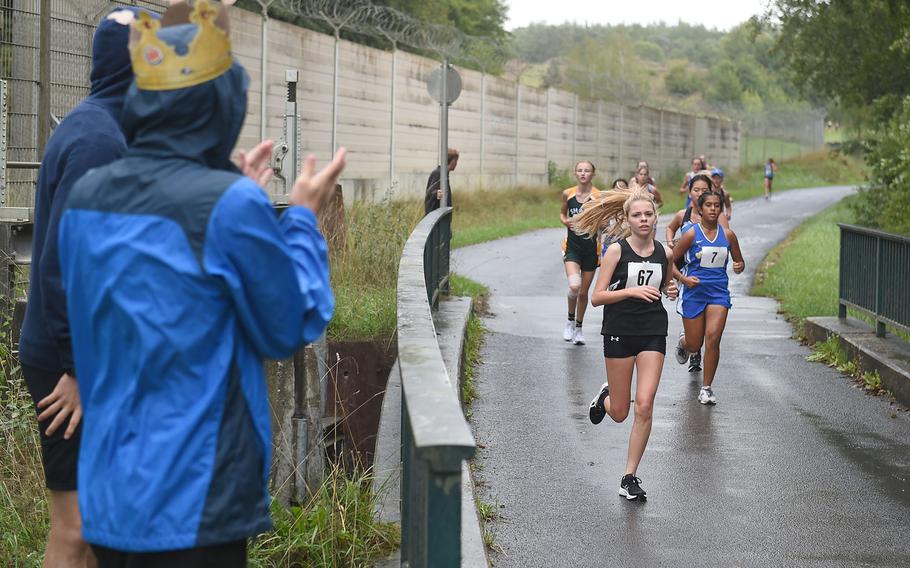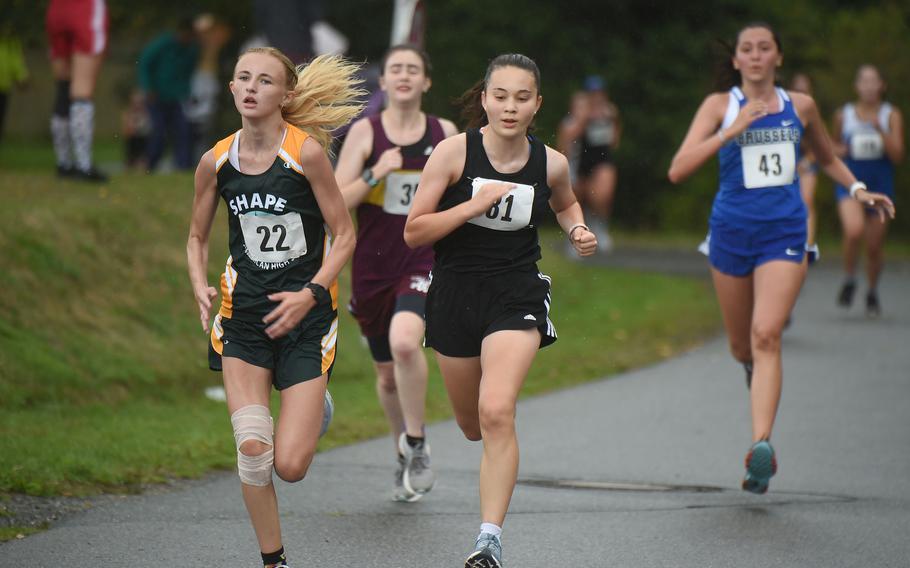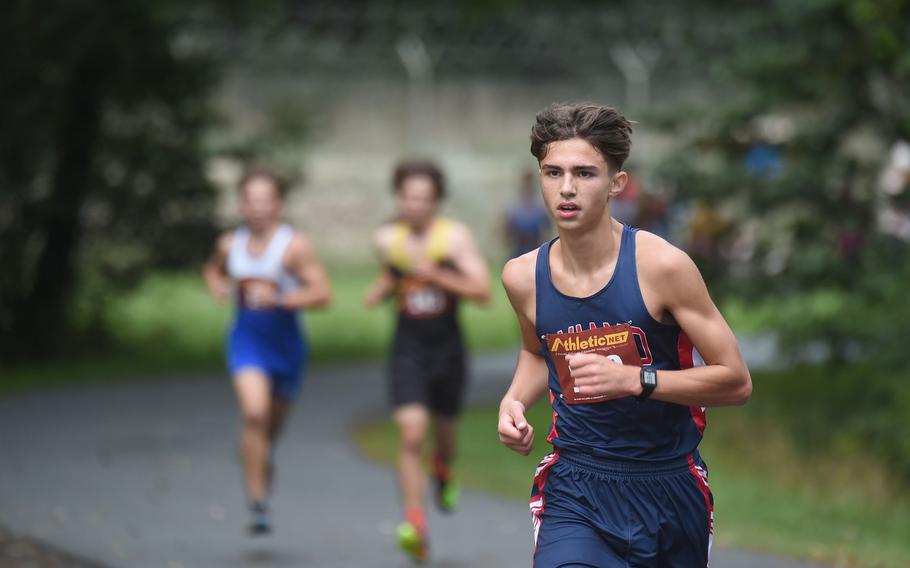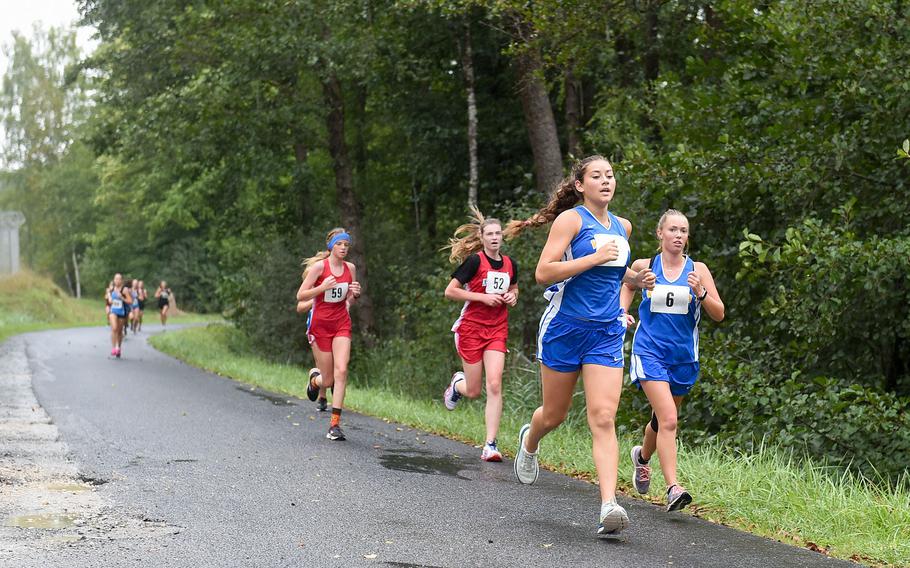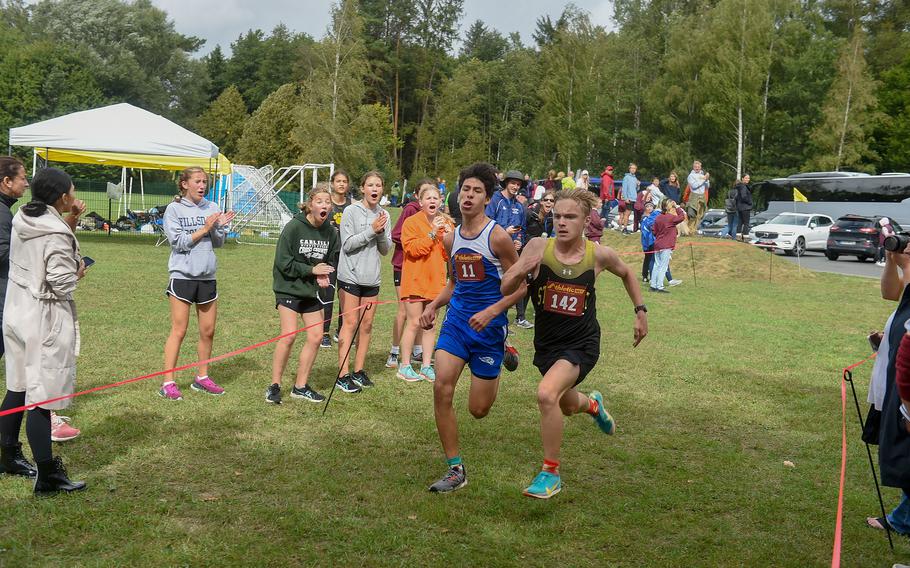 Boys race winner Luke Jones of Wiesbaden said he could have gone even faster than the time of 16 minutes, 36.12 seconds he posted. He credited second-place finisher Jackson Cochran (16:45.46) from Vilseck for pushing him along.
The large field pushed many to reach qualifying times for the season-ending championships in Baumholder on Oct. 22
"Last year, there were a lot of COVID restrictions; we couldn't travel as much, so coming to Germany is a pretty big deal," Vicenza sophomore Jackson Brock said. "Now that I have qualified for Euros, it's just about getting better each time."
Looking ahead, achieving new bests and qualifying for Euros seem to be on the forefront of many runners' minds.
Girls winner Lily Alder, competing in her first season in Europe after transferring to Stuttgart from Pennsylvania, said her goal is a first-place finish in this Euros this year. She finished in 18:31.56 - almost two minutes ahead of her nearest competitor in Saturday's race. Last year's winner, teammate Ella Bishop, was second. Vanessa Alder, Lily's older sister and a race winner last weekend, didn't compete Saturday.
Stuttgart won both the team events, with 45 points in the boys (followed by Ramstein with 81 and Wiesbaden 105 ) and 29 in the girls (followed by Wiesbaden with 62 and Ramstein with 67).
---
---
---
---