Warriors gain early edge over two D-I foes
By
Stars and Stripes
September 10, 2022
---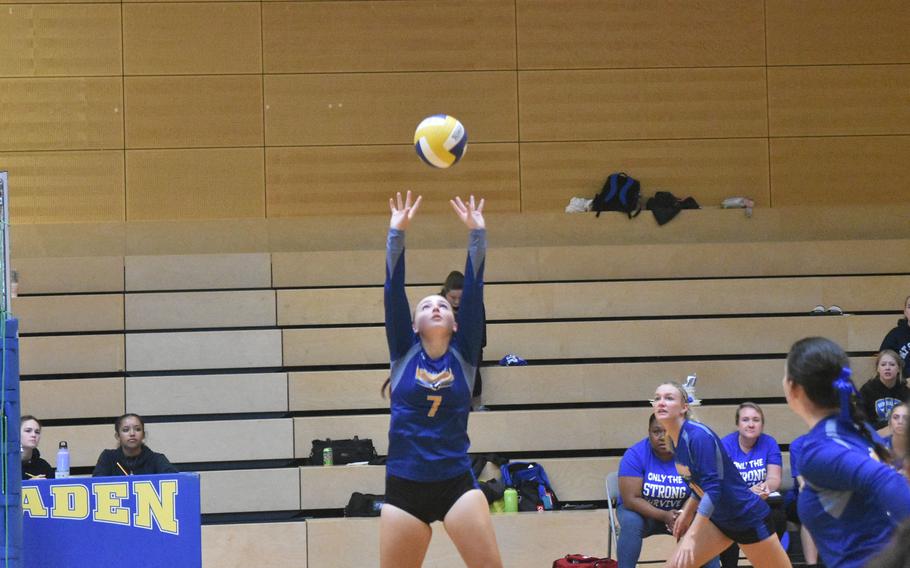 WIESBADEN, Germany — Power hitting, big serves, and scrappy defense were all in evidence as three DODEA-Europe Division I volleyball teams officially opened the season Saturday.
Lakenheath battled SHAPE in the first matchup of the day and eventually emerged victorious 25-16, 25-13, 25-11.
"We didn't play bad, but we made a lot of little errors that we need to work on," Spartans coach Joseph Cherrone said.
The host Warriors were then next up for SHAPE, which didn't fare any better in a 25-8, 25-15, 25-6 defeat.
Wiesbaden's serving was particularly effective in the second game.
"During the SHAPE game I used my gold rotation," Wiesbaden coach Malia Taiafi-Husseini said. "That is where I try and get all my girls in."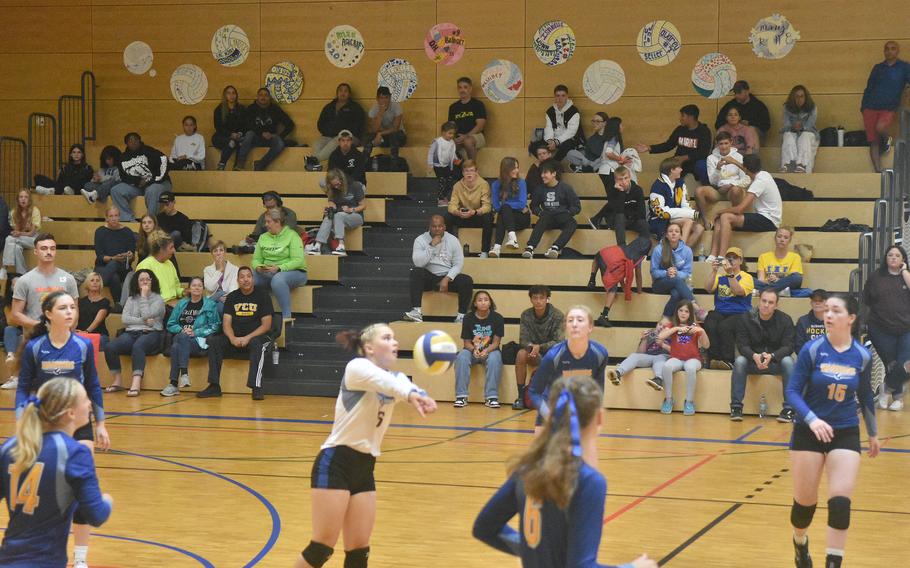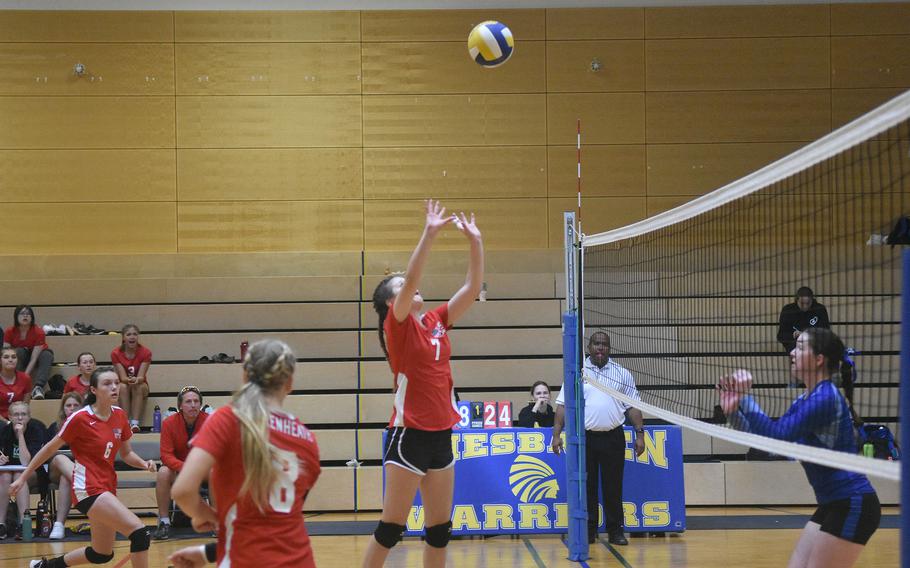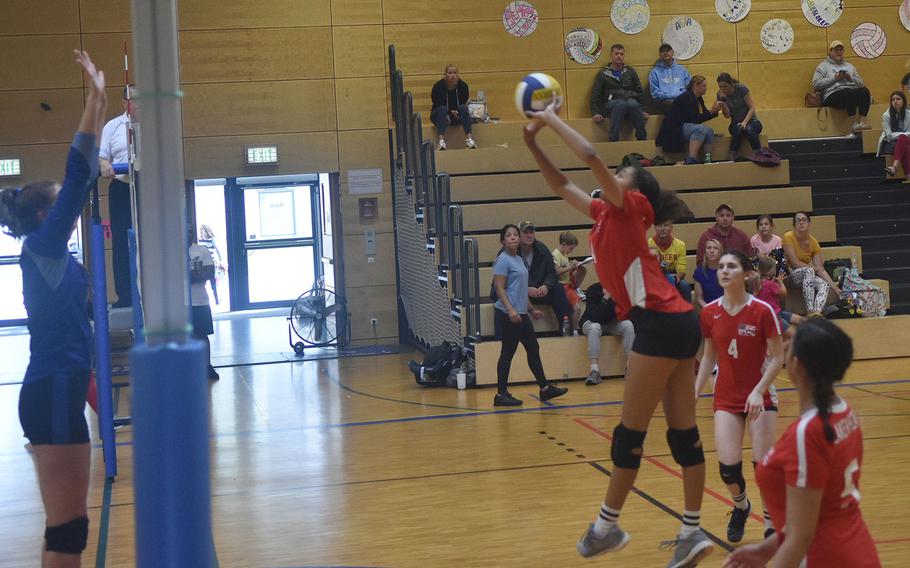 In the final contest of the night, the Lancers took an early advantage over the Warriors using a scrappy defense to offset Wiesbaden's powerful serves and play at the net.
But the Warriors would eventually emerge triumphant 25-20, 25-15, 25-15.
Each team felt it made some progress and learned some lessons from the day's play.
"We are a very young team, so we deal with each match differently," Lakenheath coach Daric Aldrich said. "SHAPE was unconventional; they hit everything from anywhere on the court. Wiesbaden is more traditional style: a hard-hitting power offense."
Saturday should be the only time that Wiesbaden and Lakenheath play each other in the regular season, though both teams are set to play in similar events with SHAPE before the season-ending championships Oct. 27-29.
---
---
---
---