Falcons start quickly, outlast Warriors
By
Stars and Stripes
September 3, 2022
---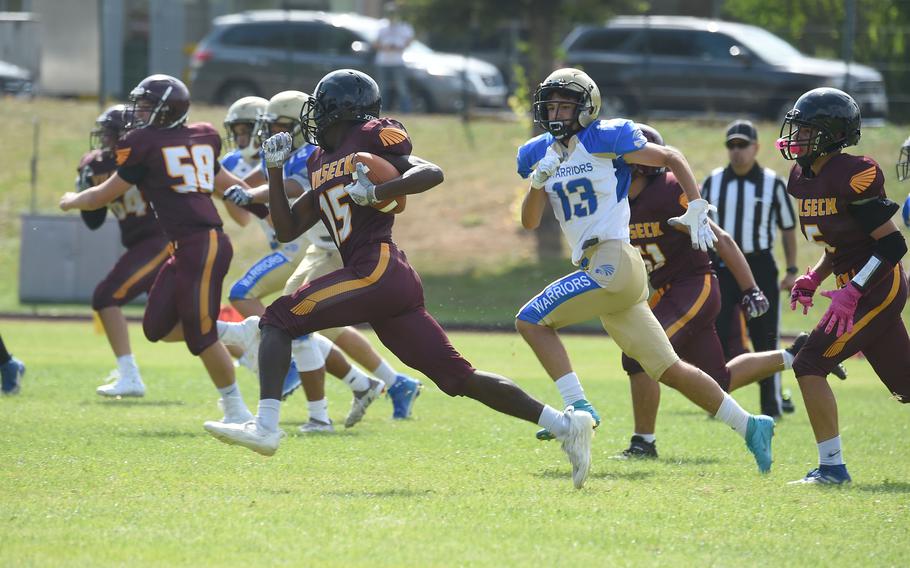 VILSECK, Germany – Like a child on a sugar rush, the Vilseck Falcons got off to a fast start Saturday before struggling a bit as their focus seemed to wane.
Not that football coach Eric Mead was really complaining after his team emerged with a 35-12 victory over Wiesbaden in the DODEA-Europe season opener for both Division I schools.
"Overall, I thought our guys played a pretty decent first game, but we still have to clean some stuff up," Mead said.
Vilseck started out hot running the ball for three consecutive first downs before sophomore running back Tameco Richardson punched in the game's first touchdown. He would add another on the team's next possession after the Falcons thwarted a long Wiesbaden drive and took back momentum on senior cornerback Gabriel Morell's interception and long return for a score.
On offense, the Falcons kept the ball on the ground throughout, compiling 216 yards rushing while only completing one pass and that was for a two-point conversion.
"It was important to us to establish our run game right of the bat," Mead said. "We had some freshmen staring on the offensive line and we wanted to get them some experience with the run."
Big plays on special teams helped Vilseck widen its lead in the opening half as senior wide receiver Ibrahima Balde scored on two punt returns.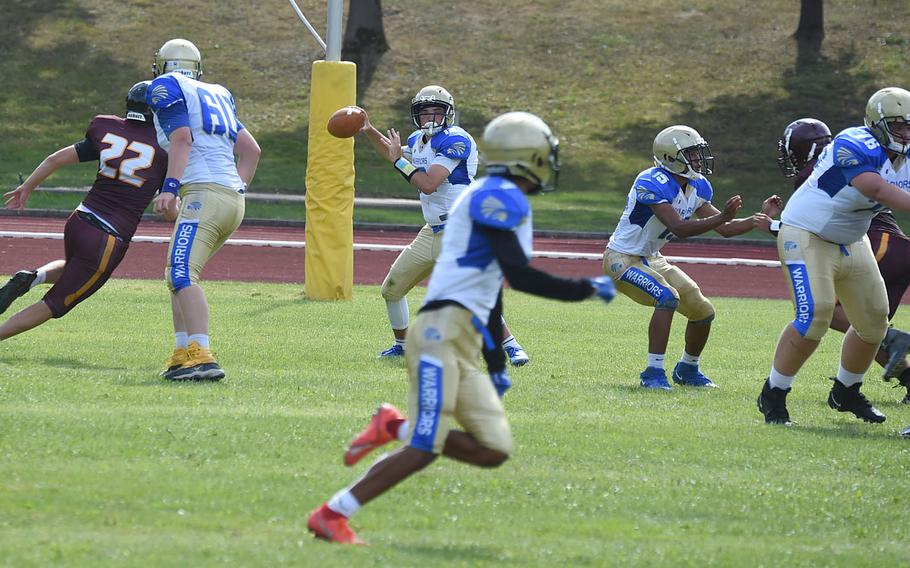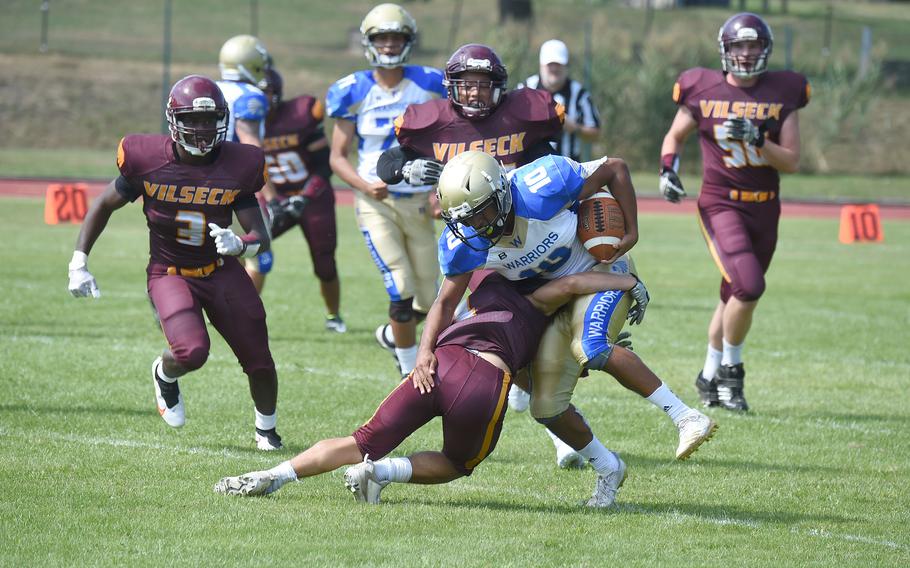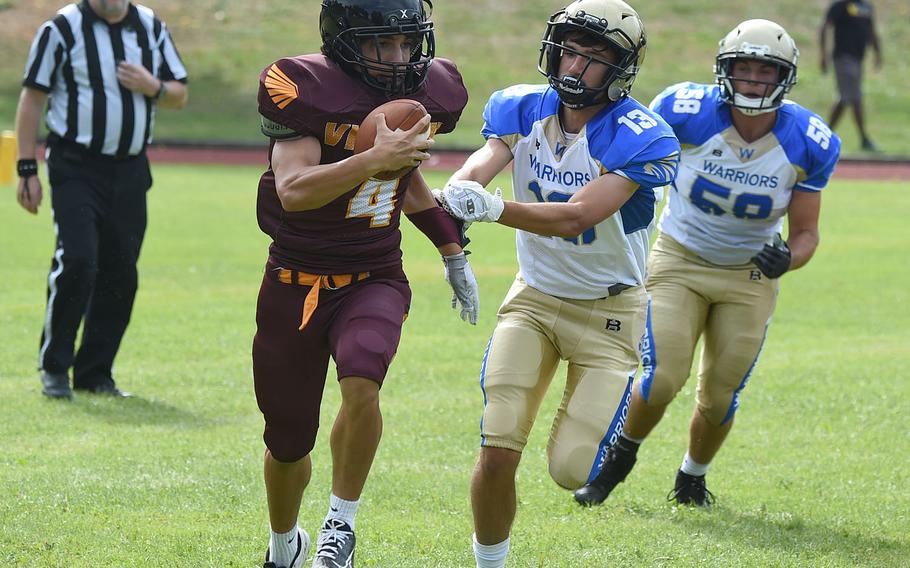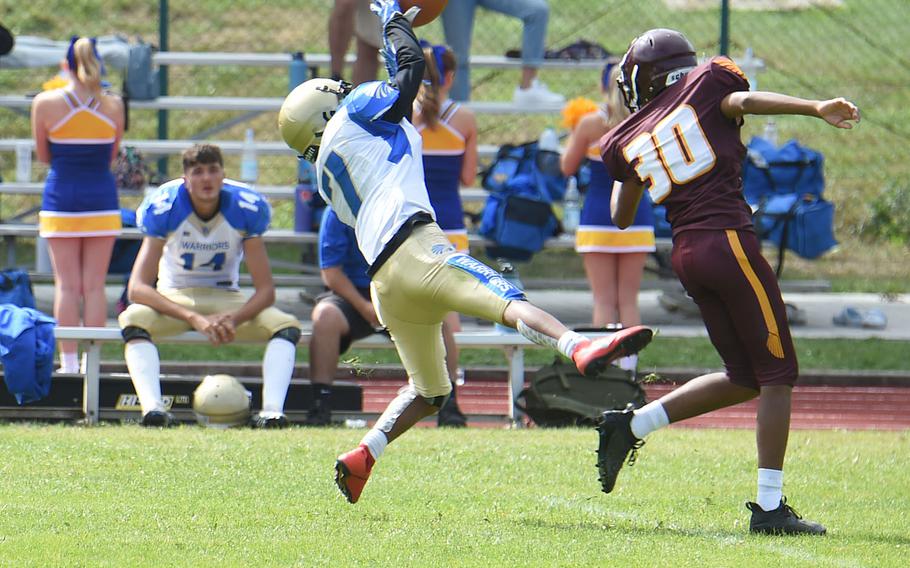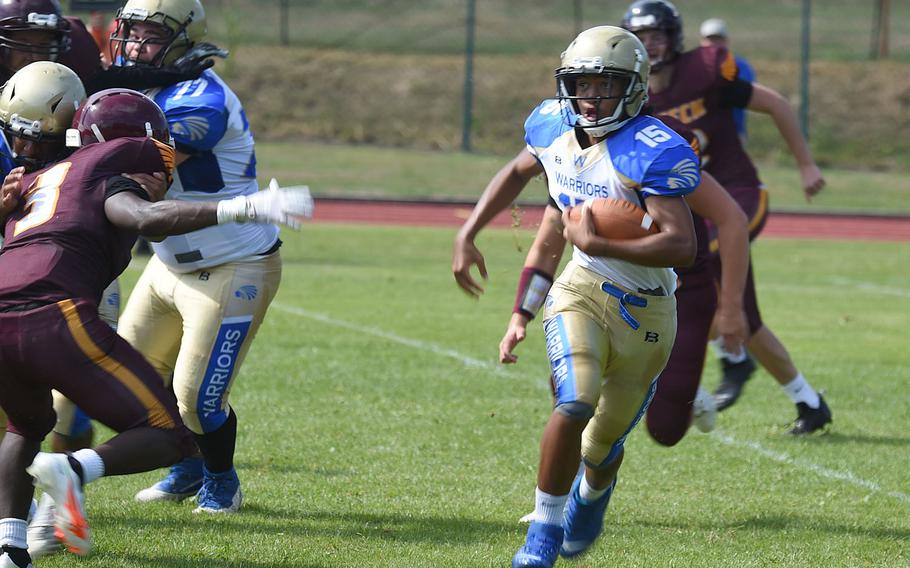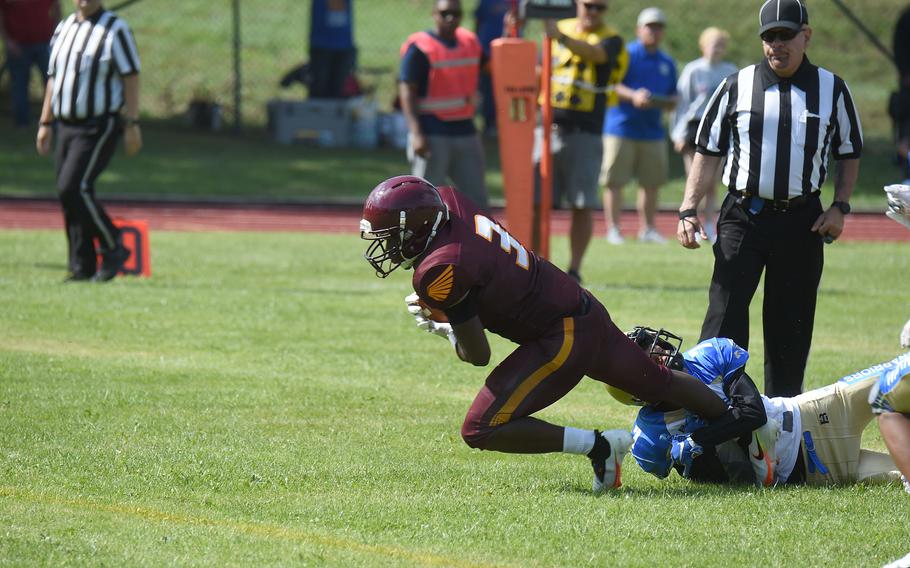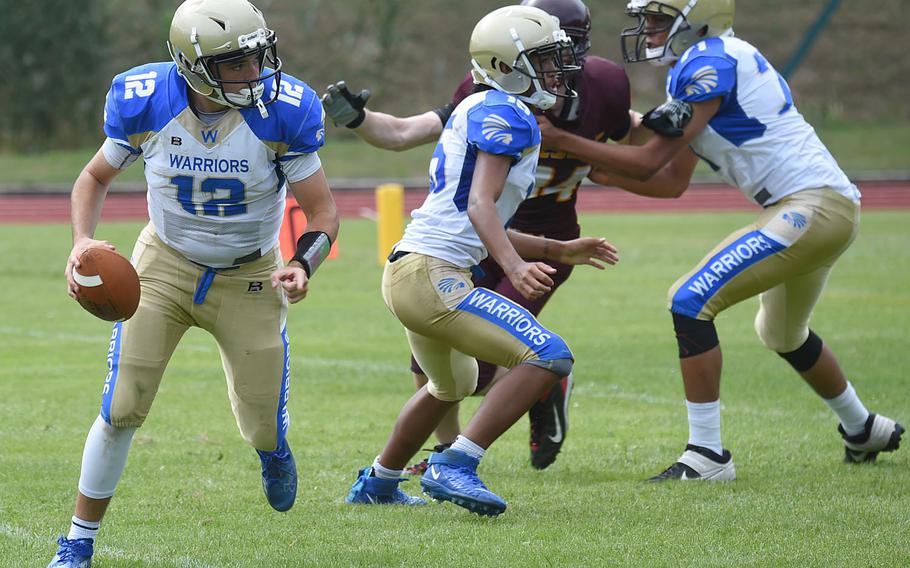 Wiesbaden, meanwhile, found most of its success in the air. And taking advantage of height mismatches with wide receivers Evan Cook and Abner Elias, the Warriors were able to will themselves back into the fight in the second half. Elias finished by catching passes for 88 yards and one touchdown.
"We made it work in the passing game; it was something that I did think we were going to be able to key in on," Wiesbaden head coach Carla Redman said. "Might be a new game plan for next week."
Wiesbaden quarterback Logan Hall finished with 233 yards passing and two touchdowns.
Meanwhile, Desean Marshall lead a defense that held the Falcons scoreless after halftime with five solo tackles and two assists.
Ultimately the deficit was too big to overcome and Vilseck, last year's runners-up to Stuttgart, emerged triumphant.
---
---
---
---